Features
Workflow Automation
eSwap offers a great automation feature to automate different workflows connected with sale order creation and updates at the moment.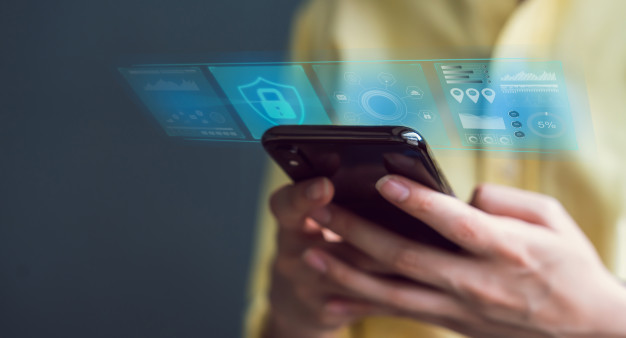 Workflow Automation Features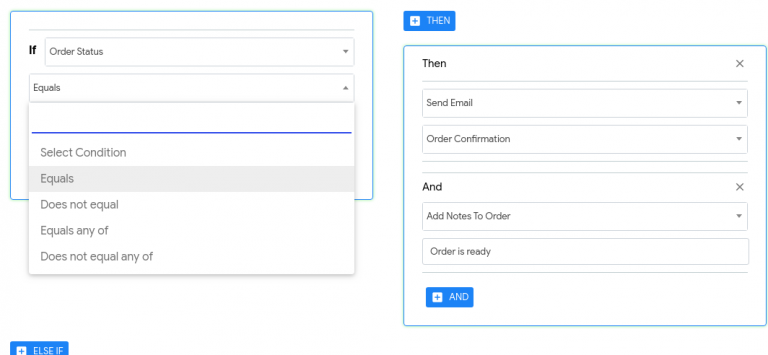 Automated Workflow
Workflow automation is implemented with a simple 3 step process including a trigger, a condition, and an action.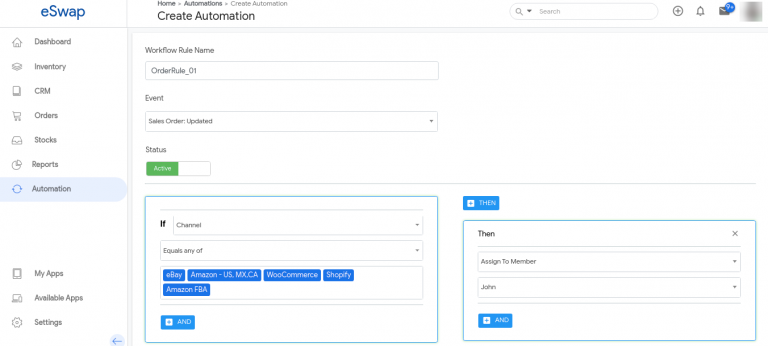 Order Routing
Managing sales across multiple warehouses is a really hard task for any retailer. But due to accurate order routing, you can fulfill any order without difficulty.
For example:
If  Sales Order Created
Then
If Channel equals any of Amazon FBA, eBay, etc.
Then
Assign to member
John
and
Select Carrier
FedEx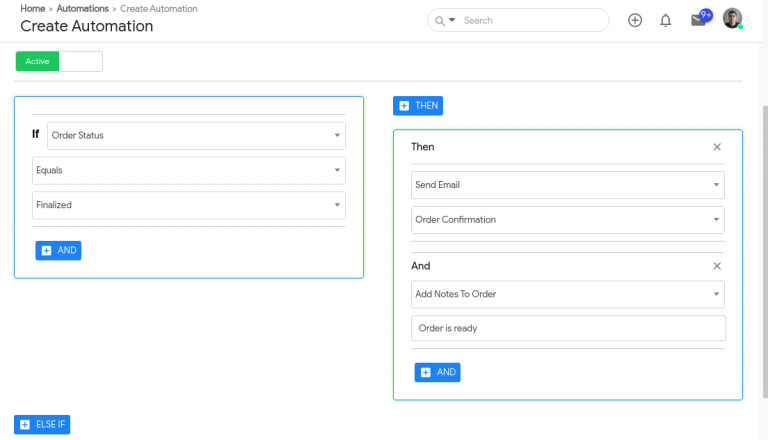 Signature Confirmation to High-Value Orders
Signature Confirmation is a great way to automatically add tags to high-value orders and notify about order fulfillment status.
For example:
If Sale order Created:
Then
If Order status is finalized
then
Send emails
Order Confirmation
and
Add notes to order
Order is ready
Ready to start growing your ecommerce sales?
Book a free demo with a eSwap product specilialist, and discover the smart way to manage and grow your ecommerce business.
Start a free Trial