Everyone knows Excel – it is one of the most famous and widespread tools for keeping data, as well as excel inventory. But it's rather complicated, and it is almost impossible for omnichannel or multichannel businesses to prosper with Excel inventory template only. As an example, let's say that today almost no one uses paper maps when there are digital navigators used for the same reason — the same with inventory management. Today, there are various automated inventory management software instead, which is much more suitable than inventory list excel, or even Google sheets inventory templates! Let's go on and see 5 reasons why you should not use Excel inventory template.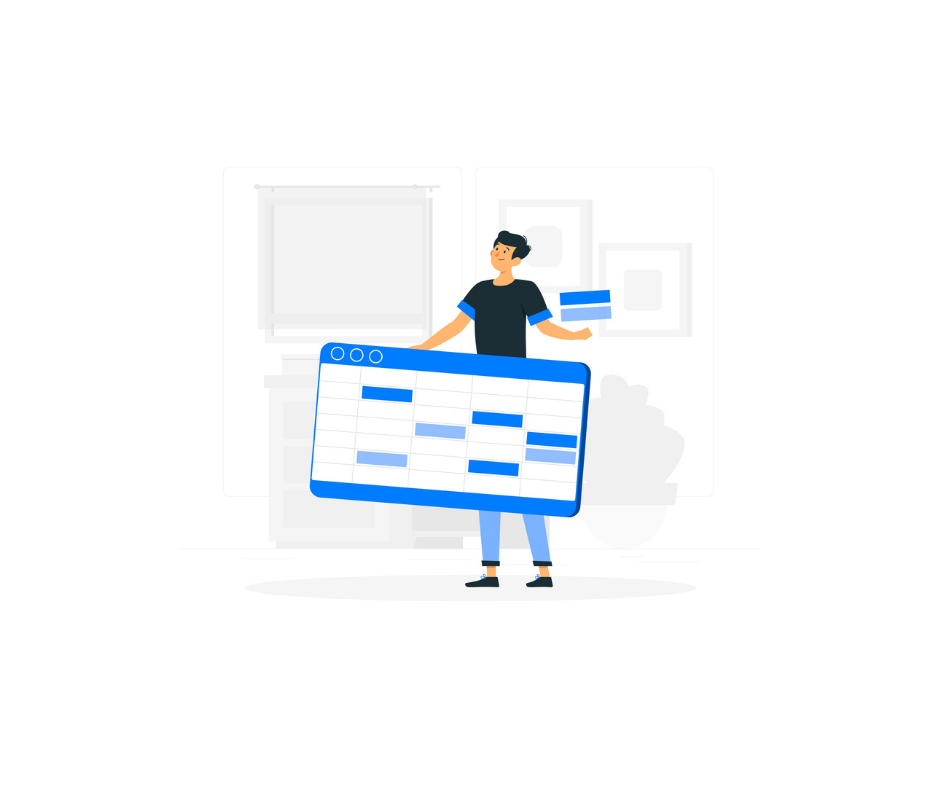 What would you prefer: if the data come to you or if you have to look for data? I guess the first. So coming straight to the major Excel disadvantage is that you are to import the data manually. According to surveys, the yearly 38% of businesses want to switch their inventory management software.
Why excel inventory template fails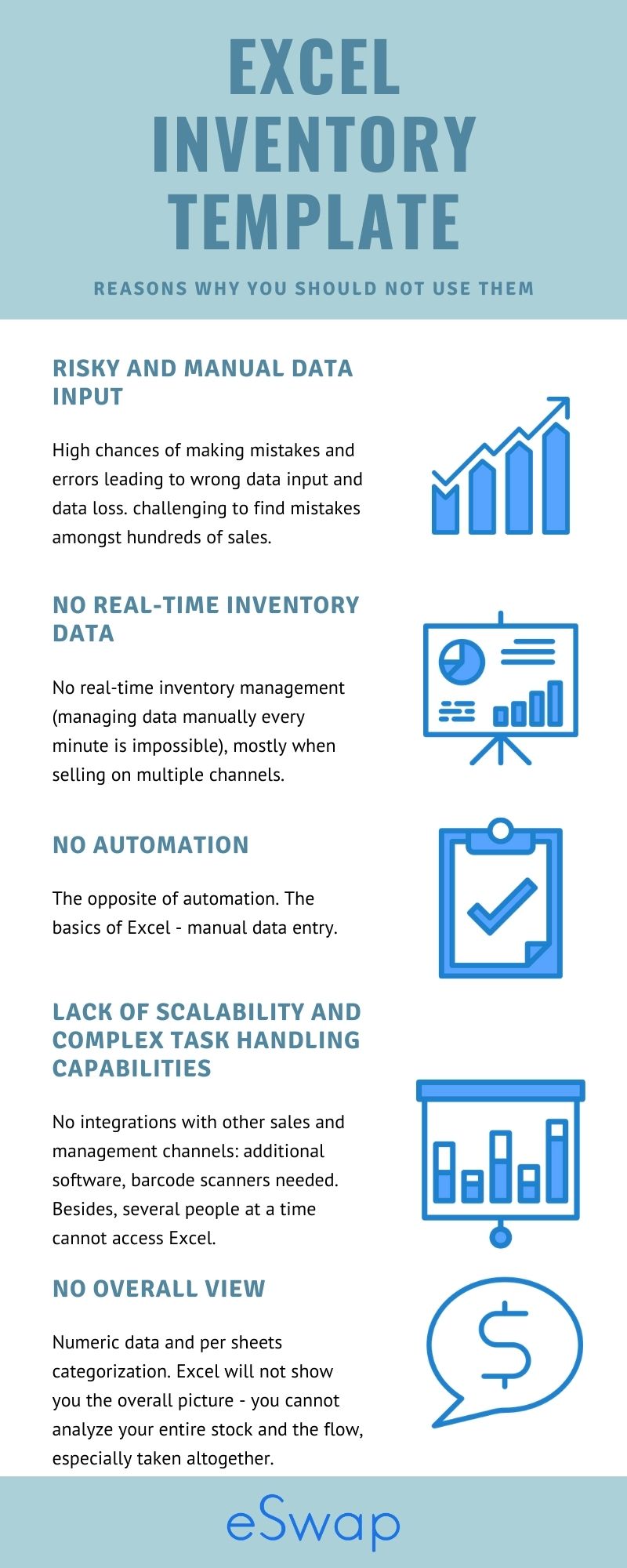 1. Risky and manual data input
One main disadvantage of Excel already mentioned is the manual updating and entering requirement. This process has high chances of making mistakes and errors that can lead to wrong data input and data loss. And it can become challenging to find mistakes amongst hundreds of sales.
With multichannel inventory management software, you can automatically update all the data from integrated channels and keep up with the changes immediately. For example, when you get an order on Amazon, you instantly can see it in your software system. In this case, chances of mistakes and manual errors are minimized. 
2. No real-time inventory data 
Excel is off whenever you are. Excel templates fail to provide inventory management in real-time (managing data manually every minute is impossible), mostly when selling on multiple channels. So the whole inventory management is in vain if you cannot see the exact amount of your stock in real-time. 
3. No automation
If you think Excel is a good option for automation, you are totally mistaken. Excel is the opposite of automation. The basics of Excel is manual data entry. 
Automated inventory management software like eSwap can automatically update and track orders, purchases or returns. Automation in all the supply chain elements is possible with the help of this software. It saves so much time, thus helping to cut down the costs.
eSwap is the best cloud-based Inventory management software centralizing all business operations—order processing, inventory management, SKU management, invoicing, accounting and other useful features into one simple, user-friendly piece of software. Our inventory management software suits all sizes of business, enabling customers to meet all their needs. The critical point of automation gives the chance to update all the information from multiple sales channels in real-time. 
4. Lack of scalability and complex task handling capabilities
Excel does not support integrations with other sales and management channels: you have to use additional software, barcode scanners, etc., all these leading to pure inventory scaling. Besides, several people at a time cannot access Excel. Inventory management software supporting different plans with subscriptions for different business sizes is the perfect option to use instead of Excel. 
5. No overall view
Actually, speaking the truth about Excel, we would say that it's only about the numeric data and its categorization per sheets. Excel will not show you the overall picture – you cannot analyze your entire stock and the flow, especially taken altogether. All this centralized inventory management system gives to you. You can merge all the information from portals, shippers, and accounting software; after you'll, you can see it reflected in one dashboard. Centralization is the central aspect of helping to update data from one platform to another. No need to do this manually!
Every business owner needs to track inventory to know the amount and condition of on-hand products, stock levels, and to be able to meet customer needs. Not long ago, Excel was probably the only software that could deal with all those processes. But today for efficient business growth it's time to move on. We hope you'll trust eSwap to become the best alternative for Excel inventory template.