Overstock is a technology-driven online retail platform located in Salt Lake City, Utah. It was a startup which started in 1999. Since then, it has evolved into a billion-dollar retail company that is competing with eBay and Amazon.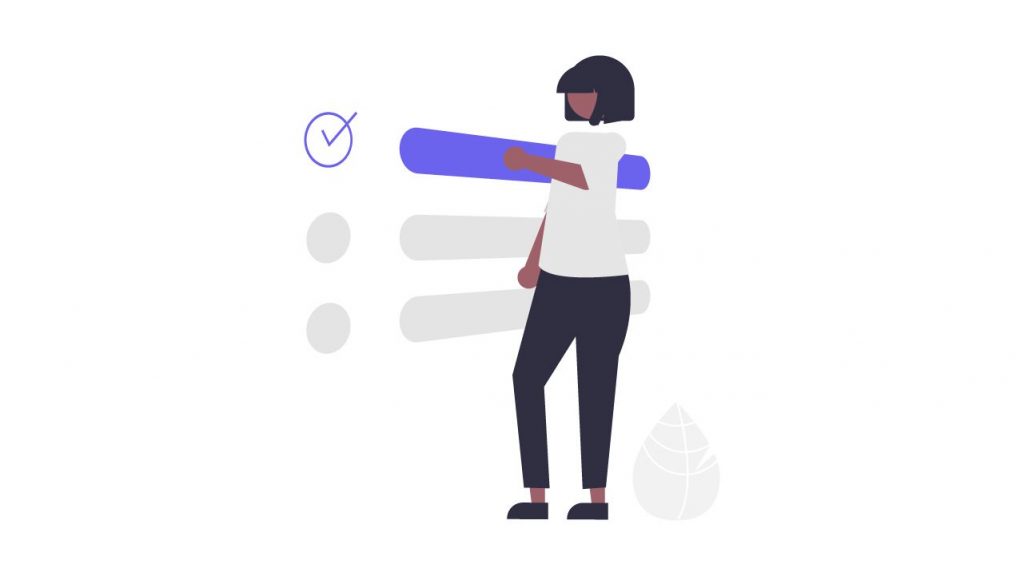 The mission of Overstock is to help customers make nice and comfortable homes by accessing a large variety of products for a great value. According to their website, the seller benefits are the following:
High-class customer service

Selling and eCommerce experience 

Access to advertising opportunities

Business reporting

Stock keeping unit building

Newmarket potentials.
How to start selling on Overstock?
Fill the survey
The first step before registration is a completion of a survey on Overstock.com. It includes questions covering business information, required partner capabilities, product assortment retail channels, etc. 
After completion of the survey, Overstock staff will review answers and conduct their research. Within a week, you will receive a response from them. 
Register an account and start selling
If you become a seller, you can register your seller account and start uploading your products for sale. Once upload your products, you will receive, manage and fulfill orders. 
Increase your potential
To increase brand visibility and site-wide selling potential, Overstock provides advertising and promotion opportunities.  
Make earnings
And lastly, the most awaited step of getting paid. Overstock has competitive and flexible payment terms and options. You can receive official payouts on a monthly basis. You can easily collect your earnings and continue growing your business. 
Managing Overstock Seller Account 
Overstock provides a web-based platform for your sales. However, you are the administrator of your account. It means that uploading and managing your products in line with Overstock's information and format requirements is your responsibility. 
Like any other professional sales channel, Overstock has its requirements and standards of content and information. Those standards set for retail success tend to change with the development of new marketplace needs and practices. So, you need to adjust your content into the correct format to upload your inventory to your seller account on Overstock successfully.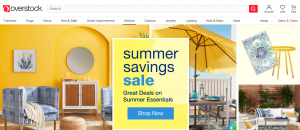 Advantages of Overstock
As is mentioned on their official website, partnering with Overstock means profiting from more than 20 years of online sales experience, a high level of customer service, and leading technologies of the eCommerce industry. 
Some of the general benefits that Overstock provides to its partners are the following:
Brand exposure: With its multi-million customer base, Overstock provides an opportunity of increasing brand awareness. 
Partner platform and services: As a seller on Overstock, partners receive strong email support and valuable online training tools. From the sales perspective, Overstock provides professional customer support and handles all payment processes. Overstock accepts orders by different credit cards and even by crypto, such as Bitcoin.
Supplier oasis fulfillment: With its fast freight and consignment services, Overstock helps partners increase shipping speed and decrease costs. There are specific packaging standards that ensure a good buying experience for their customers. Those partners who want can receive order fulfillment services from Overstock. 
Co-op marketing: Overstock provides paid promotion and advertising tools, which can be used to increase brand and product visibility and awareness. When you become a partner with Overstock, you gain access to advisors that guide you through the development of marketing potential and brand improvements.
Customer data and analytics: Overstock partners receive access to real-time customer data and comprehensive analytics reports, which can be used for marketing optimization and business growth. 
B2B and government sales: Overstock allows its partners to expand the customer base even further by reaching new business and government customers through Overstock Pro.  
Disadvantages of Overstock
Besides all the benefits mentioned, Overstock has several potential drawbacks that new sellers should consider. 
Mostly US buyers: Although Overstock is available to global buyers, their customers are mainly based in the US. As a result, international fees and taxes are high for sales outside of the US.
Non-transparent fees: Sellers do not know how much commissions and fees will cost them on a specific item until they sign up.
Brand new items only: Unlike eBay and Amazon, only new things can be sold through Overstock. 
Smaller traffic: Compared to online retail giants such as Amazon and eBay, Overstock has comparably lower traffic. So, depending on what you are selling, this can limit your profits. 
Overstock selling fees 
Although the registration on Overstock is free, there are several fees you should consider. 
Product listings range from $0.1 to $3.15. 

For items priced less than $25, the final value fee is 3%. In case if not selling, you can relist those items for free.

There are fees for enhanced listing options. For example, the featured auction fee is around $13, the bold listing is $1, and the highlight is $5.

For active partners, there is a monthly subscription option of $6.95 that allows 25 simultaneous listings. 
Conclusion
The concept of Overstock was founded around discount pricing and overstock inventory. Starting from there, the online retailer expanded its profile over the years and nowadays appeals to millions of customers worldwide. With its more than 20 years of online retail experience, Overstock provides its approved partners new merchandising opportunities. So, if you are thinking about targeting the US audience in an effective way, this platform might be the best choice for you.