Manual data entries and other repetitive everyday tasks can be extremely tedious, boring, and inefficient. Despite that these types of tasks make you sleepy, they also waste valuable time and resources while cutting down your productivity.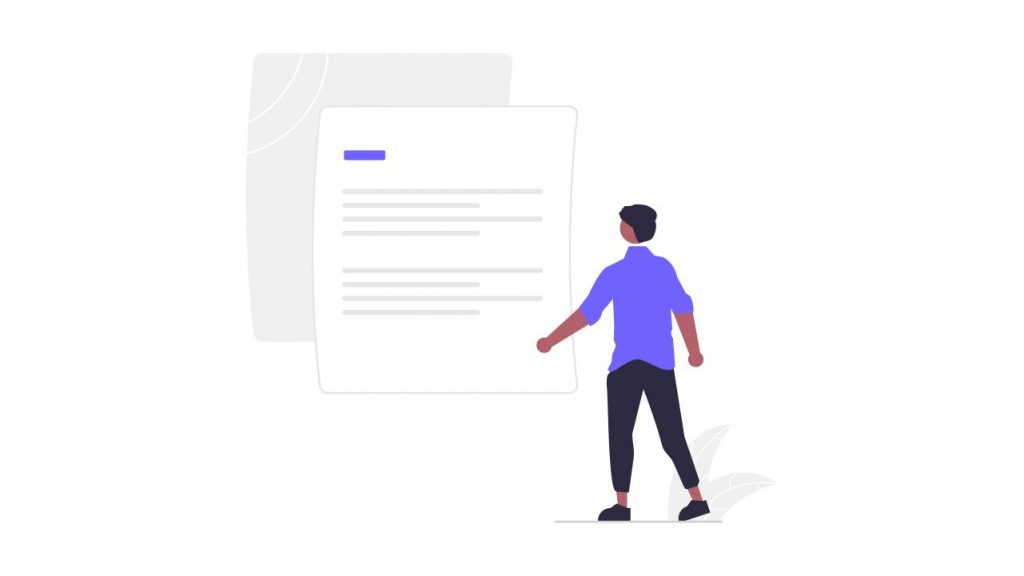 Luckily, we live in an era where technology can automate these standard workflows while increasing productivity and effectiveness and reducing human error. 
What is workflow automation?
Generally speaking, workflow automation is the implementation of a rule-based pattern of action that runs a set of tasks without human intervention. To create an automated workflow, first, you set the rules and logic around them. Then it automatically performs tasks such as sending emails and notifications, setting up reminders, scheduling and tracking tasks, etc. 
By developing automated workflows, manual tasks start running without any human intervention, which can help businesses save time and other resources, reduce the risk of errors and increase productivity. 
Workflow automation statistics
One of the best ways to get performance insights is by reviewing the statistics. Following are some numbers related to the integration of workflow automation systems.
According to the Business Process Management Journal, by automating their CRM processes, Cisco Systems successfully reduced monthly customer calls by 75,000. As a result, they managed to save over $270 million from operating expenses.
Automation increases sales by 14.5% while decreasing marketing overheads by 12.2%. The source also says that, compared to generic emails, automated emails have a 70.5% higher open rate and 152% higher click-through performance from the notification's perspective.
Benefits of workflow automation
Workflow automation benefits businesses in many ways. Some of which are the following:
Reduced workflow time cycles: Automation decreases time spent on each task. As a result, the overall duration of the workflow cycle is reduces.

Reduced labor jobs: Employees are one of the most critical assets for the company. So, utilizing their potential to the maximum level of effectiveness should be one of the primary goals. By reducing their involvement in manual tasks, businesses can get more strategic support from the labor.

Increased real-time visibility: One of the tasks of automated workflow is to ensure real-time inventory updates. As a result, at any given time, the visibility of the stock-related information increases.

More customer satisfaction: Workflow automation leads to faster sale cycles, better-organized shipments, and improved communication with a customer. As a result, customers enjoy a better buying experience. 

Elimination of dull and repetitive tasks: Employees are more satisfied with jobs that are not purely manual and boring. With the decrease of monotonous tasks, they will be more satisfied with everyday work.

The decreased potential of human error: Human errors are unavoidable. One of the most important benefits of an automated workflow is reducing deviations and increasing accuracy.
Reduced costs and improved productivity: the most essential and comprehensive benefit of workflow automation is reduced costs and expenses and increased effectiveness of processes. Decrease in errors and deviations, faster workflow cycles, reduced labor costs lead to improved overall productivity. 
How does workflow automation work?
Workflow automation is usually based on a chain of if/then statements that lead to specific outcomes. It represents a 3-step process that includes a trigger, a cognition, and an action.
Let's see an example of an automated order management workflow.
Suppose you have ever made an online purchase. In that case, you know that receiving order confirmation is essential to know that the order was successfully made from the customer's point of receiving order confirmation. To get that confirmation, a customer fills their email address on the website where the purchase was made and shortly gets an email stating that the order was made. 
An extract from the inventory management software system eSwap suggests that the automation of order confirmation from the seller's perspective looks like this: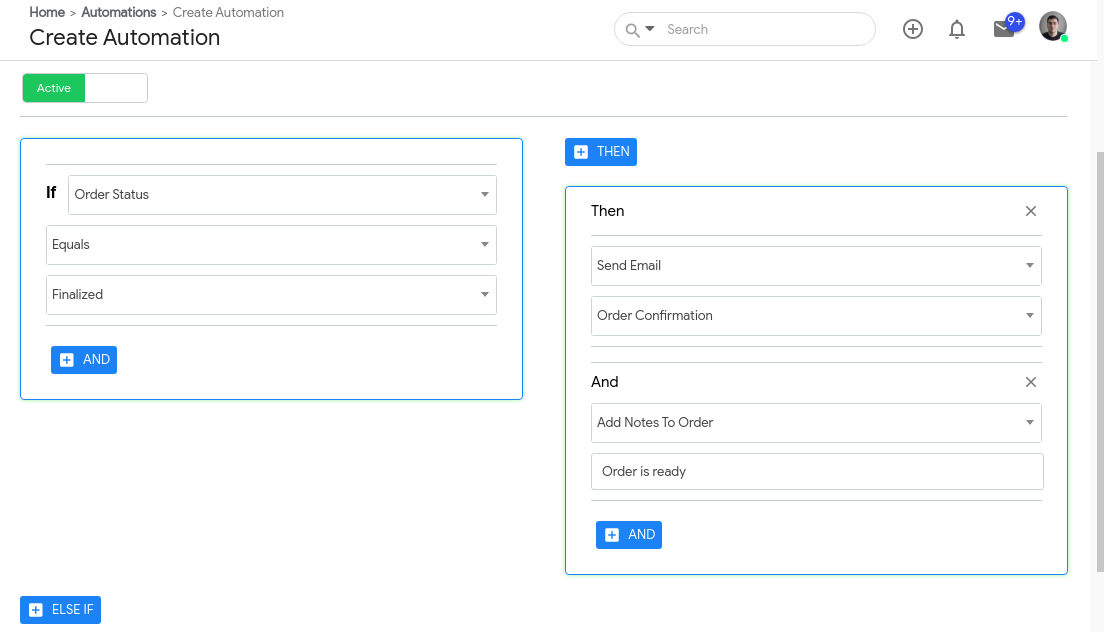 Workflow automation can benefit almost every business department, be it sales, finance, marketing, etc. Technology simplifies everyday tasks and makes processes more effective. 
When it comes to e-commerce businesses, a well-developed inventory management system is the backbone of successful operations. It performs a set of tasks, including continuous inventory management and inventory tracking, managing multiple warehouses, carrying out order management processes, preparing stock and sales-related reports, etc. 
Let's see how workflow automation works in different areas of the eCommerce business.
Ecommerce store
When receiving an online order, businesses want to ensure the following main things:
Automatic stock updates after each online sale.

Automatically generated sales orders on the inventory management system.

Synched customer information to order. 
Shipment tracking
Your customers want to be informed about the shipment information. You will need to get data from a shipment tracking system or the carrier company and then add it to your inventory management system. That data will then be reflected in the online store system, where customers can track their orders. 
Despite that, as discussed above, customers will receive emails or other notifications from the inventory management system. 
Payment gateway
Online businesses also integrate inventory management systems with a payment gateway feature. After a customer makes a payment, the system will send a payment link to their email address. After the payment is made, an invoice and payment receipt will be automatically generated. The system can also send a notification to a customer to inform them about successful payment.
One thing is sure, an inventory management system that would help to automate many of the tasks is an essential investment for an eCommerce business.