2020 is around the corner. And it's a matter to think about your future eCommerce business. What we can do for you in this case. eCommerce conference 2019 almost comes to the end and it's time to welcome the eCommerce conferences 2020.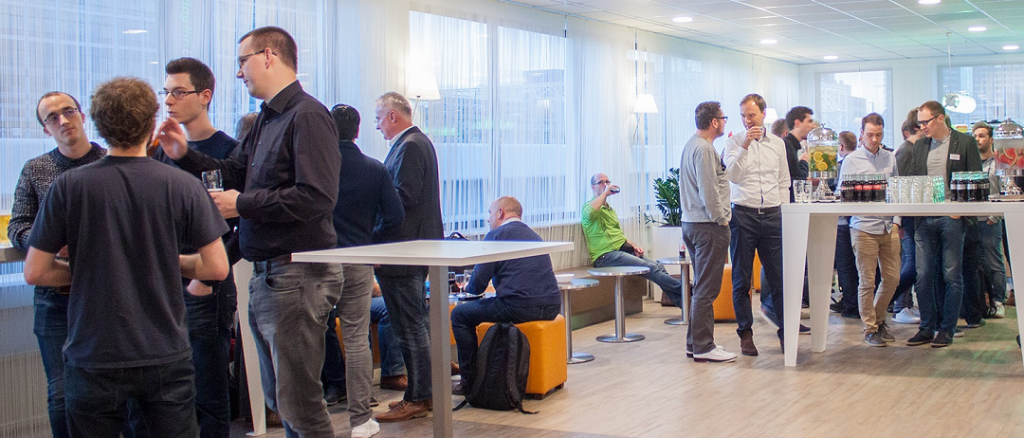 So we will give you a list of upcoming events and conferences to take part in. It will be your online guide to enhance you be always in the right place at the right time and find the latest eCommerce news and trends.
So, keep reading if you think you are an eCommerce guru.
---
Traffic and Conversion Summit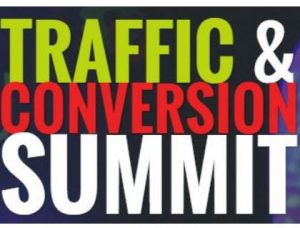 When: March 31-April 2
Where: San Diego, CA
Price: Early Access tickets starting at $895
Speakers:
Gary Vaynerchuk; Chairman of VaynerX; CEO of VaynerMedia
Mari Smith; CEO; Mari Smith International, Inc.
Roland Frasier; CEO; War Room Mastermind
Marcus Murphy; Director of Business Development & Partnerships; DigitalMarketer
Rachel Miller; CEO; Moolah Marketer
This 3-days-conference is a wonderful event for agency owners and digital retailers. Here you can meet thousands of experienced marketers. 
Welcome to discuss the latest trends, strategies and just enjoy it.
Facebook: https://www.facebook.com/trafficandconversionsummit/
Twitter: https://twitter.com/traffic_summit?lang=en
---
IRX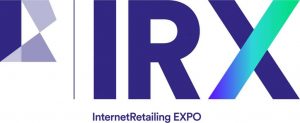 When: April 1-2
Where: Birmingham, UK
Price: Tickets starting from £495
Speakers:
Alan Banks; Head EMEA; Bringg
Alastair Bamford; Customer Account Manager; Pernod Ricard UK
Alex Sword; Editor; Internet Retailing
Amy Vener; Head of Retail Strategy; Pinterest
Emilie Mouquot; Customer and Growth Director; NotOnTheHighStreet.com
Grace Roper; Head of Food Digital Operations; Sainsbury's
Internet Retailing Events comes to be the best event for retailers. It units the most powerful speakers in one place to meet and discuss eCommerce trends and strategies.
Facebook: https://www.facebook.com/IRExpo/
Twitter:https://twitter.com/etailexpo?lang=en
---
eCommerce Operations Summit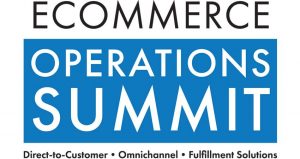 When: April 14 – 16 
Where: Orlando, FL
Price: $1,645 
Speakers: 
Michael Anderson; CEO; Co-Founder; Etail Solutions
Joseph Ansanelli; CEO; Gladly 
Yosi Attias; Application Sales Manager; GBI Intralogistics Solutions
Debra Ellis; Founder; Wilson & Ellis Consulting
Ashley Etling; CEO; Co-Founder; LimeLoop
This conference will bring together more than 800 professionals from different fields of industry. So you will be able to discuss questions starting from customers' satisfaction with cutting costs and increasing profitability.
It will answer all the questions you ever had.
Facebook: https://www.facebook.com/multichannel.merchant/
Twitter: https://twitter.com/@MCMerchant 
LinkedIn: https://www.linkedin.com/groups/1919979/profile
---
B2B Online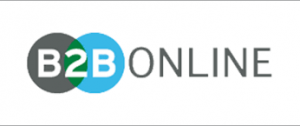 When: April 20 – 22 
Where: Chicago Marriott Downtown
Price: $1,699 with early bird pricing available 
Speakers: 
Kari Janavitz; Chief Marketing Officer; TE Connectivity
Nishant Nishant; Vice President; Digital Avnet
Brian Thompson; Director; Digital Marketing Cochlear
Abhishek Shastry; Director; Product Strategy Dell.com
Karen Willand; Global Marketing Director X-Rite
B2B Online is a chance for manufacturing and distribution representatives can meet and learn from each other. Consideringly, it's a wonderful chance to build a community where more than 900 B2B leaders discuss and predict the future of the industry.
---
eTail Canada

When: May 4-6
Where: Toronto, Ontario
Price: TBA
Speakers: 
Tom Maryniarczyk; Director; Analytics & Optimization
Arnaud Bussieres; CEO
Drew Green; CEO, President
Allison Litzinger; VP Marketing, Brand & Personalization
Lisa Owen; Co-Founder, and CEO
This three-days-conference will learn you to increase your business efficiency. Find powerful strategies and ideas from the best retailers in Canada.
eTail Canada has helped many retailers to exchange with experience. Covering everything on eCommerce from branding to growth strategies. Take part in it if you are a successful retailer or an eCommerce startup.
Twitter: https://twitter.com/eTailNews
Insta: https://www.linkedin.com/groups/1216157/ 
---
DigiMarCon East 2020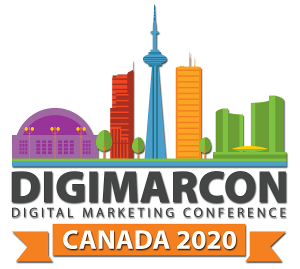 When: May 7-8
Where: Mid May, New York City, NY
Price: Early Access tickets starting at $497
Speakers: 
Aaron Taylor; Chief Marketing Officer; INCYCLE Marketing
Adam Gausepohl; Creative Director; PopShorts
Allan Watson; CEO; Co-Founder; Holr Media Group
Allen Hammer; Senior Business Development Manager; Delivra
Almitra Karnick; Head of Marketing; CleverTap
DigiMarCon is one of the digital marketing events that will showcase best strategies, the latest innovative technologies, industry trends, best practices on increasing sales and lead generation. 
So if your goal is to build traffic, expand brand awareness, improve customer service, gain insight, join DigiMarCon conference.
Twitter: https://twitter.com/digimarcon/
LinkedIn:https://www.linkedin.com/company/digimarcon/
Facebook: https://www.facebook.com/digimarcon
---
The Social Shake-Up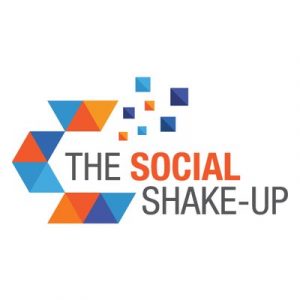 When: May 12-14
Where: Atlanta, GA
Price: Early access tickets starting at $1,195
Speakers: 
Adriana Arvizo; External Communications Manager
Justin Buchbinder, Director of Social Media
Carmen Collins; Social Media & Talent Brand Manager
Jon Chang; Head of Consumer Growth; US
Sierra Barter; Social Media Manager
The Social Shake-Up is one of the events for marketing, communications, and social media professionals. Here you can find breakthrough strategies and real connections with other marketers from corporations, agencies.
Twitter: https://twitter.com/social_shakeup
LinkedIn:https://www.linkedin.com/company/the-social-shake-up-show/
Facebook: https://www.facebook.com/SocialShakeUp/
---
IRCE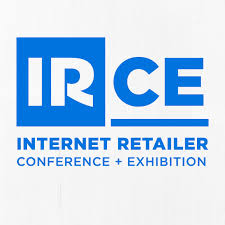 When: June 9 – 11, 2020 
Where: Chicago, IL
Price: TBA 
Speakers: 
Michelle Adams; Founder and President; Marketing Brainology
Fareeha Ali; Director; Research Strategy; Internet Retailer
Jennifer Biefel; VP; Acquisition Marketing and Audience Management Opry Entertainment Group
Jason Boyce; Co-Founder & CEO; Dazadi
Jeff Cohen; Chief Marketing Officer; Seller Labs
This Chicago based conference is one to attend as it welcomes marketers, developers, entrepreneurs, executives, investors, analysts and more. You can also look forward to the post socials following the conference to make life-long networking connections. 
Facebook: https://www.facebook.com/IRCEofficial
Twitter: https://twitter.com/IRCE_Official 
Instagram: https://instagram.com/IRCE_official 
LinkedIn: https://www.linkedin.com/groups/6672566/
---
Stay up to date with eSwap. Find out upcoming eCommerce conferences and events.