In global trade, B2B wholesale comprises a large part of the marketing process. It stands for business-to-business and wholesale involves transactions between businesses purchasing in bulk from other businesses. Enabling such transactions is part of the B2B marketing process.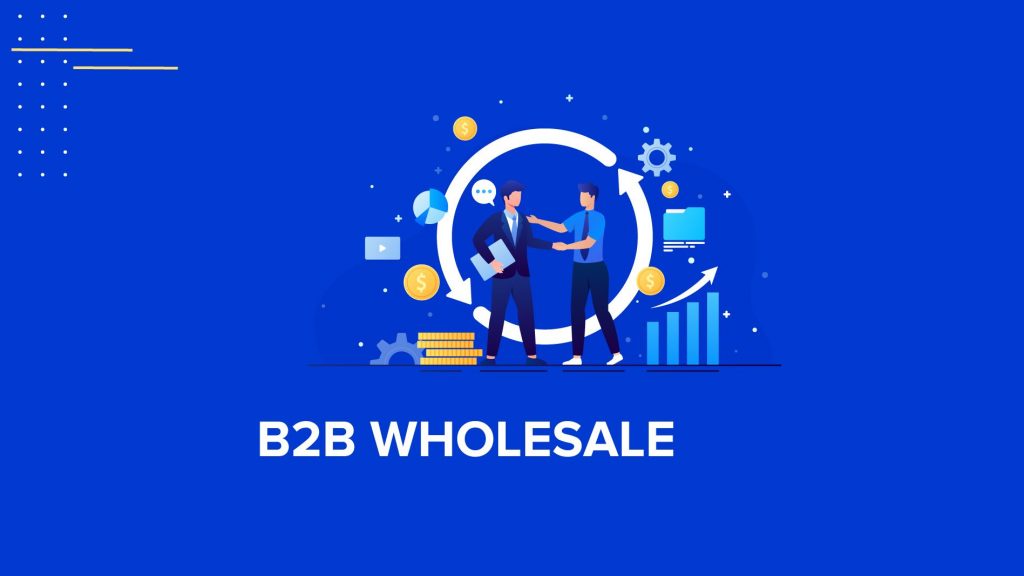 B2B wholesale mostly takes place between wholesalers and retailers. Retailers purchase large quantities of products from wholesalers and sell them in smaller quantities or use them as raw material for developing other products. 
Although a B2B transaction itself is easy to describe, it requires the contribution of multiple supply chain contributors involved in the process, constant communication, and result-driven collaboration.
Benefits of B2B Wholesale 
When conducted successfully, B2B wholesale produces many benefits. Let's explore some of them! 
Increased Brand Awareness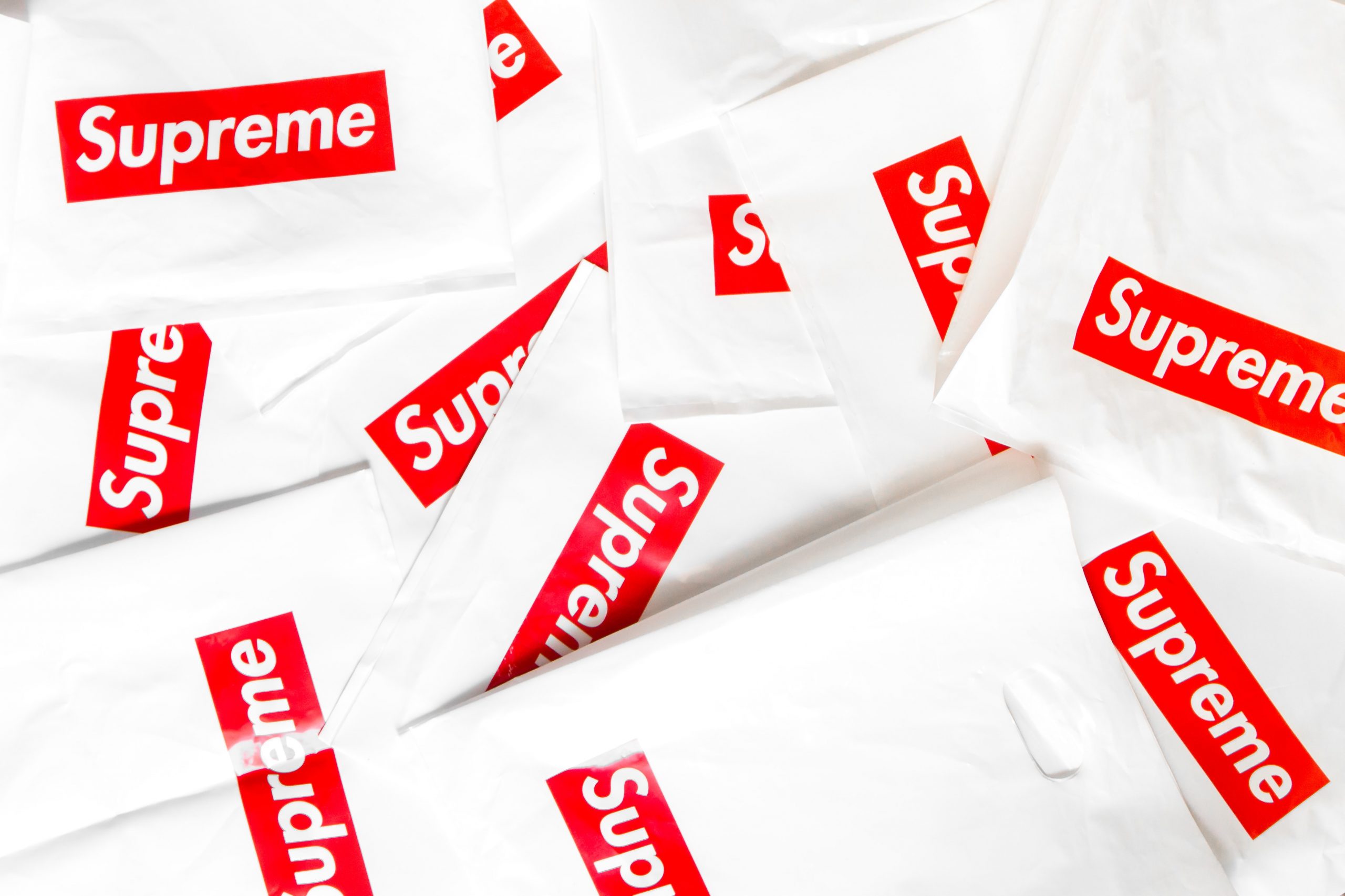 One big supply chain channel B2B wholesale circumvents is distribution. As wholesalers sell larger volumes to retailers without intermediaries, they create a better image for their brand and develop customer loyalty. Wholesalers are more authentic ambassadors of a brand as they participate in brand creation. In contrast, distributors serve as middlemen who often treat their part as merely a task. Thus, when wholesalers directly sell their products to retailers, they increase brand awareness by reinforcing the brand's identity. 
Fixed Profit Margin
Another advantage of B2B wholesale is the fixed margin. Wholesalers generate a 3-10% fixed profit margin from selling their products to retailers. This is particularly beneficial because forecasting profits becomes more feasible, and estimates are more accurate. 
Increased AOV 
As noted, one of the characteristics of B2B wholesale is the sale of products in high volumes. Therefore, AOV (average order value) keeps growing as transactions involve large orders. This creates stability for wholesalers, as they generate the revenues they need to cover their production costs and meet the market demand. With low AOV, businesses can face problems like a failure to cover the necessary production costs.
Enhanced Control Over Supply
The wholesaler's role is enormously important in the movement of supply. They heavily influence the market, and work with manufacturers and retailers to understand their needs and address them accordingly. They serve as a bridge between manufacturers and retailers, as these two often fail to collaborate effectively. As a result, wholesalers are a crucial part of the supply chain, which empowers them with enhanced control over supply. 
Challenges of B2B Wholesale
Most B2B challenges derive from high order volume. As we discuss the benefits of B2B wholesale, we should also consider the difficulties this process may involve and be ready to face them properly. 
Fast Shipping
Wholesalers are responsible for organizing the shipping of products from producers to retailers. The diligent handling of this stage is a decisive factor for the success of the entire B2B wholesale process. Nonetheless, because of massive order numbers, wholesalers often face challenges as it becomes difficult to handle the shipping of all orders on time. 
B2B Wholesale Pricing 
In B2B wholesale, businesses set prices based on customers' willingness and ability to pay. In B2C, sellers must adjust prices based on how retailers respond to market fluctuations. This introduces another challenge to B2B wholesale pricing. 
Check out this article to understand B2B wholesale pricing in depth. 
Order Management 
Another challenge is order management. As the number of orders keeps increasing, managing all orders effectively becomes a greater issue. Typically, B2C employees handle the order management process. For B2B, it is preferable to entrust the process to an automated software system for fast and accurate order management. 
Software That Will Help You Easily Manage  B2B Wholesale Processes
If you are looking for a way to address the challenges and maximize the benefits of the B2B wholesale process, take a look at eSwap.
eSwap is a multichannel inventory management platform that has numerous inventory optimization tools. Alongside order, shipping, and warehouse management features, you will also find a B2B wholesale tool designed specifically to help businesses build an organized and seamless end-to-end wholesale process. 
The benefits we have been discussing, like effective order management and fast shipping, can be easily overcome with eSwap, as the software automates all of these processes. 
Use eSwap's B2B wholesale tool to create an e-commerce system that communicates your products' value to your customers with impressive attributes. 
Besides guiding you through the entire process of creating an online store, eSwap enables exclusive discounts and advises on profitable pricing strategies. 
eSwap 0also enables Google Analytics and Facebook pixel tracking integrations to measure user interactions in your online store and analyze the effectiveness of the marketing strategies you implement. 
With eSwap, you can receive order payments directly to your Stripe account without having to integrate with other online payment systems. 
To start using eSwap, sign up for a 14-day free trial!
Conclusion
To summarize, B2B wholesale is a type of transaction where businesses sell products in bulk to other businesses. As a part of the overall B2B selling process, wholesale comes with multiple benefits that include increased brand visibility, enhanced supply control, high AOV, and fixed profit margin. Alongside these benefits, however, there are a number of challenges. Some of them are shipping issues, order management difficulties, and pricing approaches. 
Some platforms have advanced tools to assist business owners in their B2B wholesale transactions. eSwap is one such platform. As part of its inventory management capabilities, eSwap has a B2B wholesale tool that simplifies every business owner's job and automates their business processes.