Every online store is pressured to do more than list their products on a website due to the fierce competition in the eCommerce industry. To stay ahead of the curve and go beyond traditional approaches, eCommerce businesses must adopt business intelligence and utilize eCommerce reporting tools to make data-driven decisions.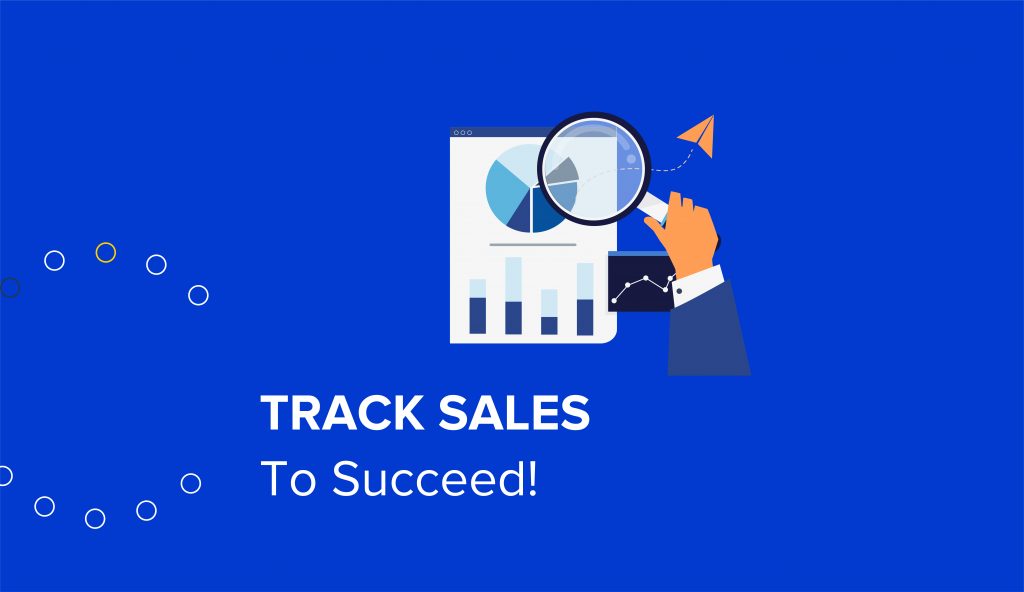 Reporting and analytics tools provide eCommerce businesses with valuable insights into customer behavior on their website. By understanding what customers are doing, eCommerce retailers can act toward increasing conversions and sales.
If you consider yourself an eCommerce seller, we assume you are selling stuff through an eCommerce platform (Shopify, Amazon, eBay) or have an online shop powered by WooCommerce, BigCommerce or other eCommerce software. Such platforms allow for complete customization, including adding reporting tools of your choice.
No matter what eCommerce platform or business model you use, we are confident you will find our list of the best eCommerce reporting tools helpful. The curated list includes solutions for all budgets and needs. Without further ado, let's see what each has to offer!
eSwap

eSwap is a multichannel inventory management tool designed to streamline eCommerce businesses of all sizes. The software optimizes your eCommerce storefront by helping you manage products, orders, customers, and suppliers from a central platform. It seamlessly integrates major eCommerce platforms, such as Shopify, Amazon, eBay, and WooCommerce.
The software's eCommerce reporting and analytics feature includes the fundamental metrics for eCommerce businesses, such as:
Inventory stock on hand

Historic inventory flows

Reports by location

Incoming stock

Product stock updating reports

Stock movement export
The tool gives you visibility into your eCommerce business performance with insightful reports that help you make data-backed decisions.
Detailed Return Reports

Noting each return's details, eSwap provides eCommerce businesses with valuable insights to help them improve their operations. The software includes a comprehensive returns report that features returns sorted by:
Insights allow eCommerce businesses to understand customer behavior better and take the necessary steps to increase satisfaction. For instance, returns by product show which items customers tend to return most often. In this way, eCommerce businesses can take a closer look to identify the potential root cause of the problem.
eSwap's eCommerce reporting tool is included in all plans. The software also offers a free trial and has an option to request a free demo!
Free Resources
Reporting becomes even more powerful when combined with eSwap's free calculators. Retailers can get precise estimations regarding their shipping, profits, listing prices for Amazon and eBay stores, etc. Moreover, the free VAT calculator takes the burden of calculating VAT for international sales.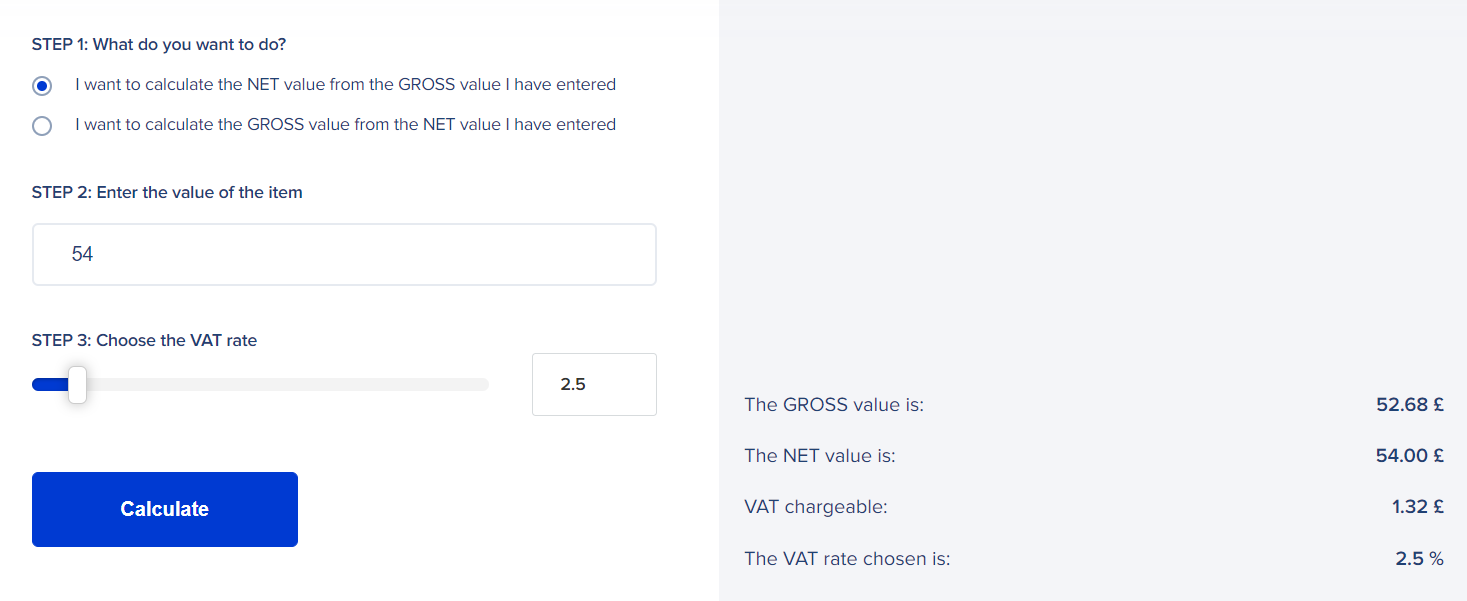 eSwap's reporting capabilities are based on an advanced data analysis engine that provides eCommerce businesses with powerful insights into their sales, inventory, customers, and suppliers. In fact, by integrating with accounting software like Xero and QuickBooks, eSwap can generate financial reports. This implies accounting processes, as managers can create and send invoices right from their eSwap dashboard. Plus, the real-time visibility into KPIs allows businesses to track their progress and identify areas of improvement.
Pricing
Although the software has a free subscription plan, this option allows only one integration. It is best for stores that are within monthly 300 sale orders.
For more advanced eCommerce reporting, its paid subscription plans start at $79/month. Moreover, the Premium users can use up to 5 third-party integrations and in-built analytics and reporting tool to their fullest potential.
Who Is Eswap Best For?
The platform is a great eCommerce reporting tool for businesses of all sizes looking for an inventory management solution with insightful eCommerce reports. Not only does it provide reporting and stats, but it also encompasses a warehouse, order, and inventory management into one. eSwap is also a good choice if you want a tool that seamlessly integrates with multiple eCommerce platforms.
Triple Whale

Triple Whale is a business intelligence tool that businesses can use to increase their sales and improve their operations—integrating with eCommerce platforms and social media websites such as Shopify, Facebook, Pinterest, Snapchat, etc.
The software provides eCommerce businesses with insightful reports and recommendations. For instance, if a company sells on Shopify, Triple Whale can analyze the customer's journey and provide recommendations on improving the sales funnel. It can also calculate eCommerce potential and make predictions regarding a product's future sales.
Pricing
Triple Whale offers eCommerce businesses a 14-day free trial. After that, the software is available with two plans: Triple Whale and Triple Whale + Attribution. Starting at $100 per month, it is suitable for online stores struggling with identifying the channels their clients use to buy products.
Peel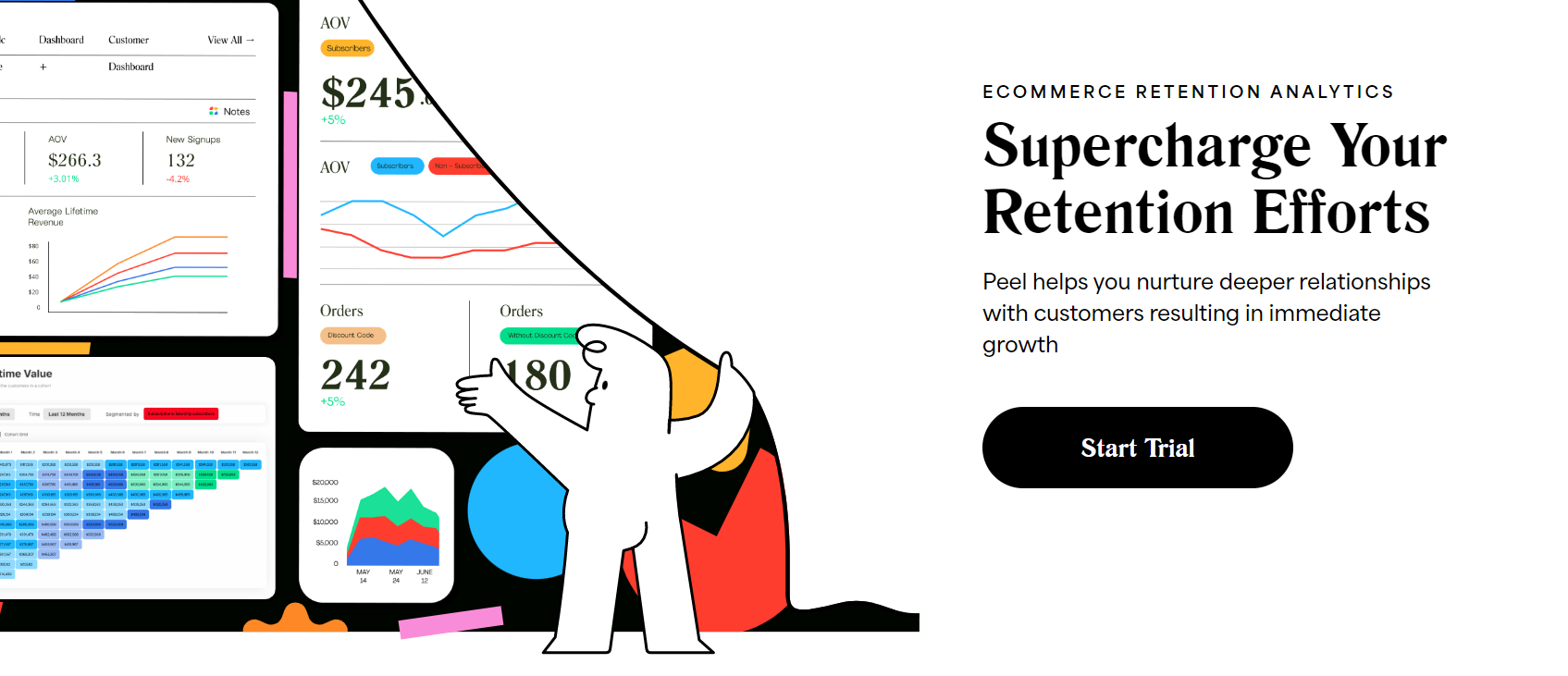 Peel is another reporting tool that helps online stores grow their sales and improve operations. Users can use the platform to highlight areas that need improvement and perform out-of-the-box analysis. Peel's customizable dashboard and multi-store support also allow sellers to track multiple eCommerce businesses in one place.
For instance, you can analyze ad campaigns and their performances using the reporting data. The software will show you which campaigns drive traffic and sales to your eCommerce store.
Pricing
Peel comes with flexible subscription plans offering features according to the monthly online store orders. Still, starting at $50 per month, the reporting software goes up to $2000.
Heap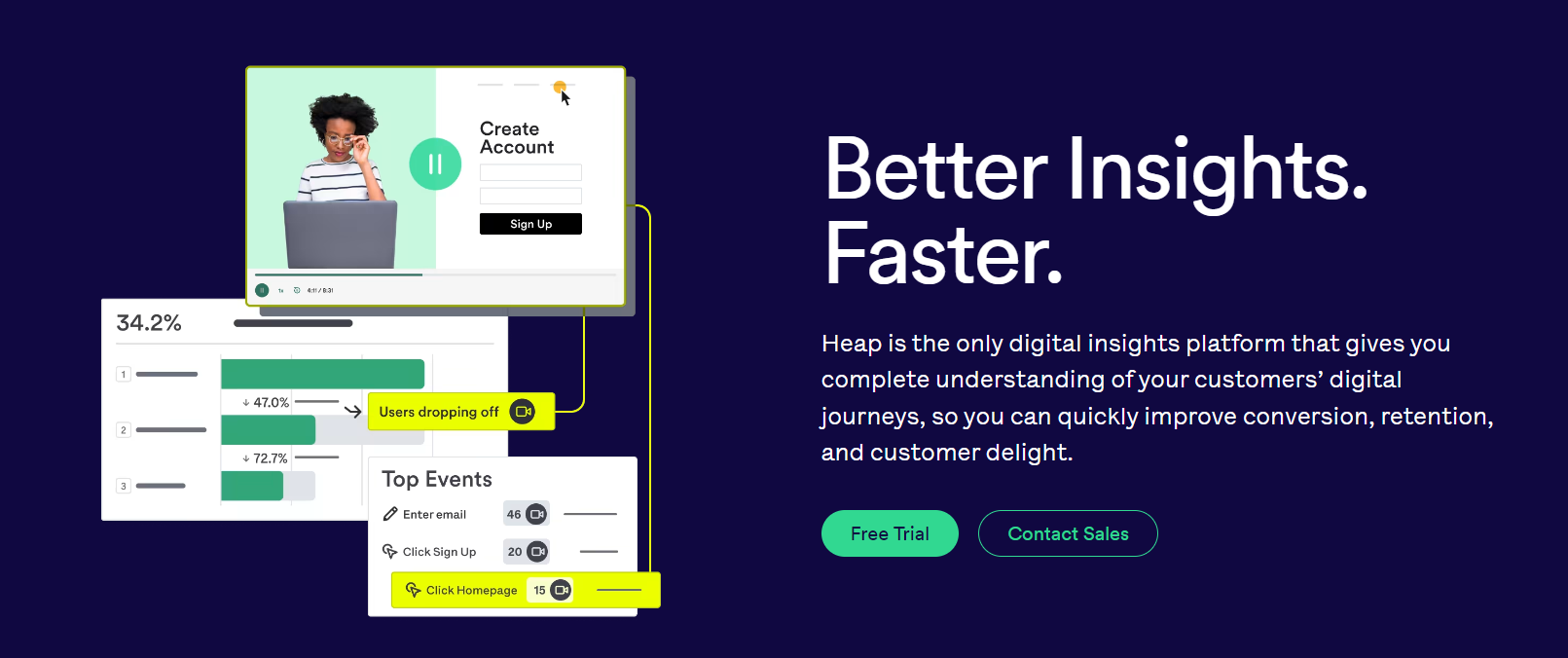 Heap provides eCommerce businesses with tools to increase sales and improve customer retention. The software includes a wide range of features, such as eCommerce reporting, customer insights, and recommendations.
Heap's eCommerce reports allow businesses to track their sales and customer journey from start to finish. The software also provides insights into customer behavior, such as what they do on your website and what influences their purchase decisions.
Pricing
The software comes with four subscription plans, each providing different eCommerce features. The Growth plan is available at $3,600 per year and includes eCommerce reporting, customer insights, and recommendations. However, eCommerce businesses need to contact Heap's sales team to get a more precise quote.
Tableau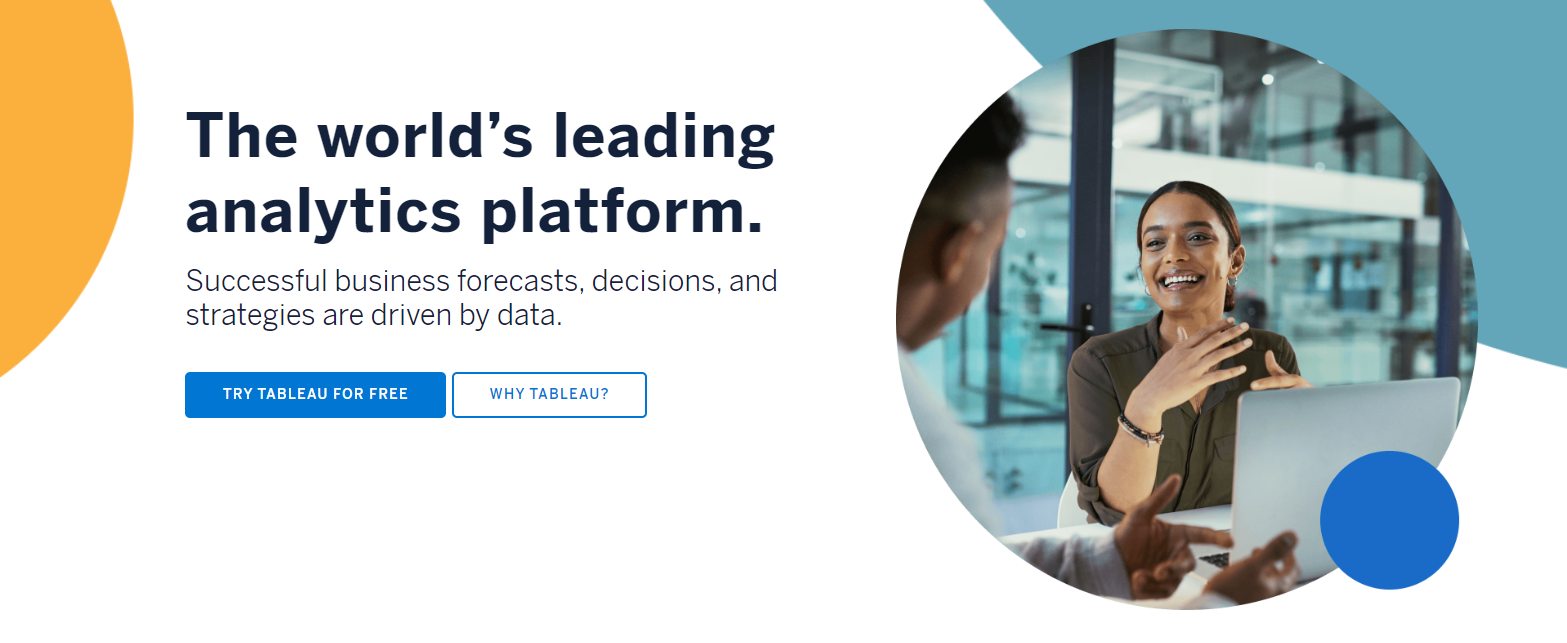 Tableau is a business intelligence tool that helps eCommerce businesses increase sales and improve their operations. The software provides its users with insightful reports helping transform data into actionable strategy. eCommerce businesses can also use Tableau to track their sales, customer journeys, marketing campaigns, and more.
Pricing
Tableau's eCommerce features are available with the software's Creator plan, which starts at $70 per user per month. eCommerce businesses can also purchase the Viewer plan at $15 per month. Thus, the latter allows users to access existing dashboards and obtain one viewer license for Tableau Cloud.
Summing up
Business intelligence is vital for eCommerce businesses to make informed decisions, yet many need help with where to start. eCommerce reporting tools provide the data you need to take your business to the next level by uncovering opportunities and allowing you to track progress. Thus, we've compiled today's list of the best eCommerce reporting tools available that are sure to fit any budget or need. 
Request a free demo from the best eCommerce reporting tool to upscale your business today!