Business is the name of the game. Those who play according to the rules but still add their custom approach end up becoming niche leaders. If you're running an eCommerce store, it's essential that you set up and track the following five reports: inventory reports, sales reports, purchases reports, return reports, and website traffic. These reports will give you a snapshot of your store's performance and where your customers are coming from. Not only such a professional approach will help you identify your store's strengths and weaknesses, but it will also keep track of the competition.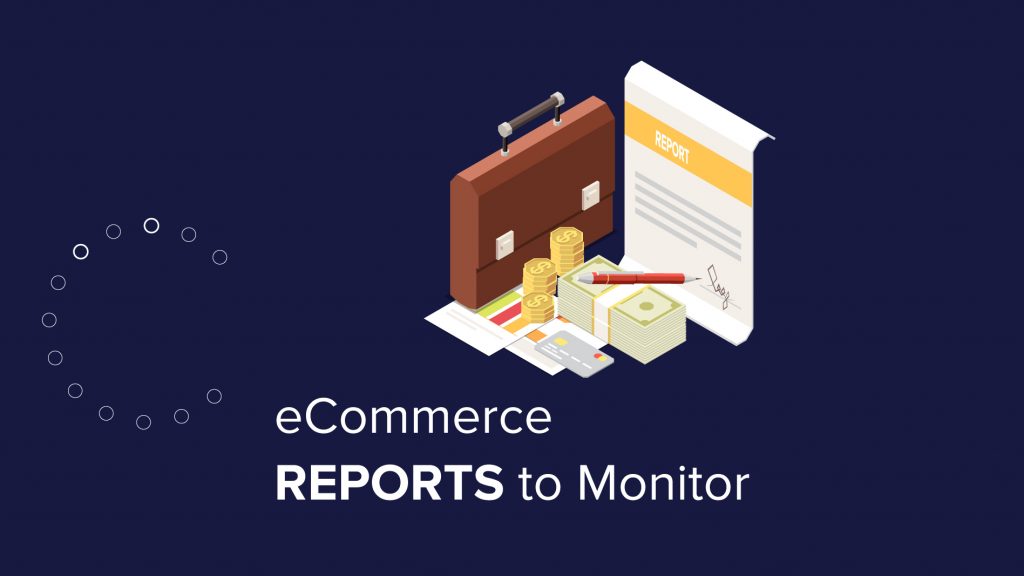 What Is an eCommerce Report?
An eCommerce report is, in its broadest definition, a record of store performance. The data in these reports can come from different sources: your eCommerce platform, Google Analytics, social media platforms, and so on. The data is then processed, analyzed, and turned into insights that help retailers make better-informed decisions about their business.
eCommerce analytics is crucial for online stores with high traffic and orders. Evaluating customer behavior, understanding how they interact with the store, and what drives their purchase decisions helps businesses fine-tune their eCommerce strategy, improve the user experience, and increase conversions.
There are many different types of eCommerce reports:
Financial summary reports

Profit vs loss calculations

Online store cart analysis

ABC analysis

Delivery times overview

Optimal inventory level reports

Sales reports

Purchases reports

Website traffic analysis

Return reports

Marketing strategy outcomes
And much more!
A must-have company reports change in structure through a certain stage of development, and the business itself becomes more complex. This article will focus on the five fundamental eCommerce analytics reports for every online store. Still, before passing to the essential reports list, let's have a look at some general tips on eCommerce analytics and see whether you need them or not.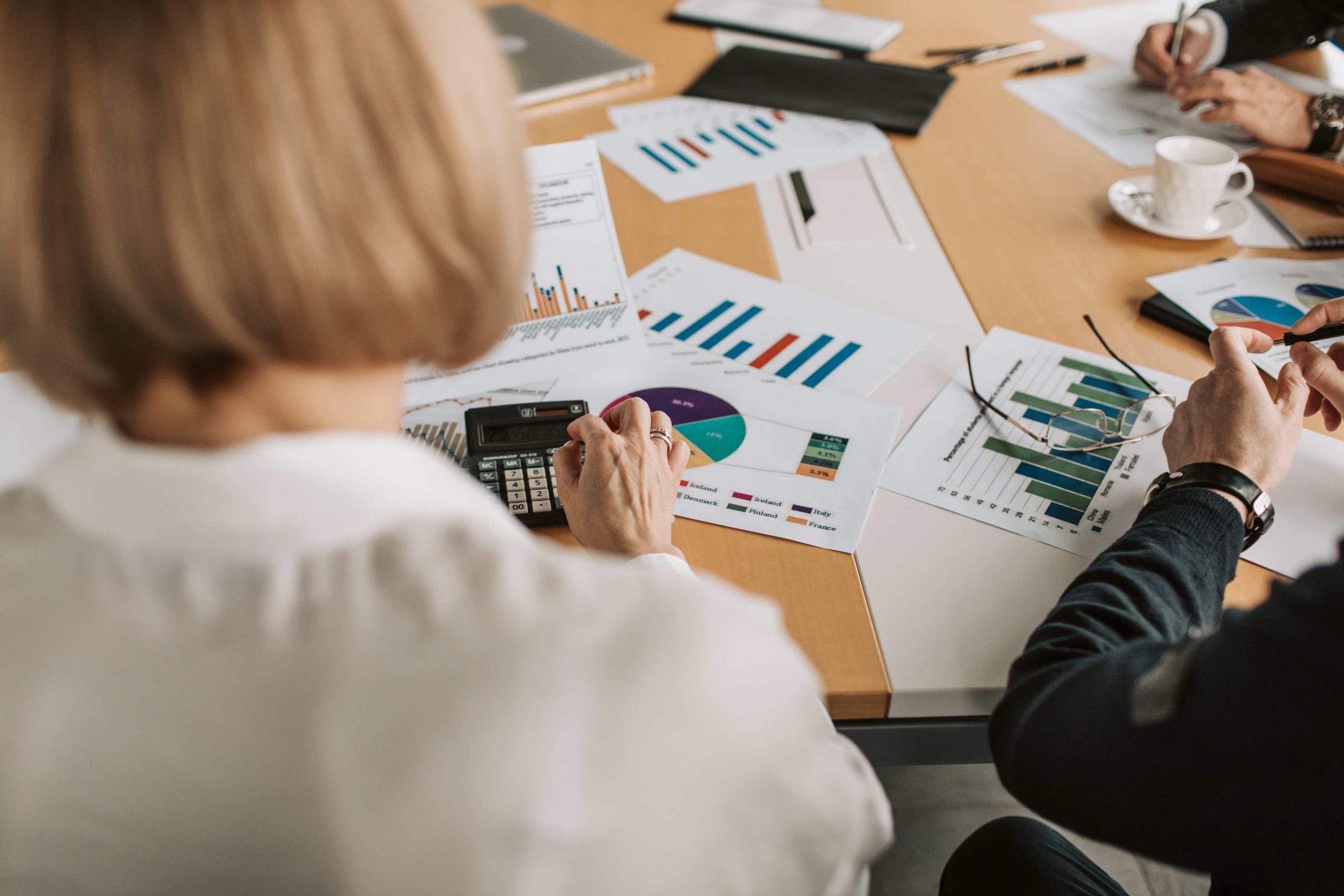 Tip #1 Choose the Right Data Sources
To get started with eCommerce analytics, you must first set up data collection. This step might seem trivial, but it's not. The thing is, an eCommerce store generates a lot of data, and it might be challenging to understand which data sources are the most valuable for your business.
Here are some general things to help you choose the right data sources:
Collect data from all channels where you sell (online store, marketplaces, social media, brick-and-mortar stores)

Use multiple data sources to get a fuller picture (Google Analytics, CRM, social media platforms)

Collect data not only about transactions but also about customer behavior (page views, time on site, interactions with the store)

Make sure you can access historical data as well (it might come in handy one day)
Tip #2 Define Your Goals
The second tip is to define your business goals. eCommerce analytics won't do any good if a business owner doesn't know what they want to achieve.
Some common goals for an eCommerce business are:
Increasing traffic to the store

Improving conversion rates

Increasing average order value

Reducing shopping cart abandonment

Improving customer satisfaction
Tip #3 Invest in Automated Tools
Reports and analytics are only as good as the data they're based on. And manually gathering and processing data is time-consuming and error-prone. That's why it's essential to invest in automated eCommerce analytics tools.
There are many different types of eCommerce analytics tools on the market, but not all are equally efficient for everyone. To choose the right tool for your business, consider these factors:
Ease of use:

the platform should be user-friendly for every new retailer who starts working with it

Data sources:

the platform should be able to connect to all your data sources

Reporting capabilities:

the platform should have in-built reports and analytics to help you control your data flow
eCommerce Reports: Does Your Store Really Need Them?
Let's make this clear – every eCommerce business needs reports and analytics regarding its size and sphere of operation. Checking and monitoring internal processes is the core of any successful business operation.
Nevertheless, there are always exceptions to the rule. If you sell a single product, have no traffic and no conversion, and don't plan to scale your business in the near future, you can get away with not using eCommerce analytics tools. If a company's scopes are limited, and the business is just taking its first steps in eCommerce – it can do without some of the reports we will mention further.
However, if you have already read this, we assume you're aiming high and want to get the most out of your eCommerce business. And in this case, you will need all the reports we are about to discuss below! Grab a pen and paper and get ready to take some notes because we are about to give you an eCommerce reports 101 lessons!
The Five Essential eCommerce Reports to Upscale Your Business Today!
Now that we know what eCommerce reports are, what they are used for, and how to set them up – it's time to move on to the main event! Let's look at the five most common eCommerce reports every starter needs!
Inventory Reports

The first and most critical eCommerce report is the inventory report. It includes all eCommerce store's products and shows how they sell.
An inventory report should solve the following issues:
Inventory stock on hand

Products running low

Reports by locations

Stock movement reports

Price-related coverings
To generate an inventory report, eCommerce businesses need to track product data manually or use a software solution like eSwap.
The most important metric in any inventory report is stock on hand. This metric helps sellers understand what needs to be reordered and when. It shows how much of a product is available in the store at any time.
Still, every other metric included in the report has its value. For example, the "reports by location" metric helps businesses track which products are selling best across various platforms and countries.
Sales Reports

Every eCommerce business should have a sales report. A good one shows how well an online store performs and which products sell the most.
If you still don't have a sales report, it's time to set one up! It should include the following metrics:
Sales history

Sales by period

Invoice history

Sales by product or customer

Products per order
Online stores need sales reports to track their progress and understand what changes will improve conversions. While business owners and managers mostly use this report, it can also be helpful for marketing and product development teams.
Sales reports show which products are selling well and which ones need to be improved. They also help businesses understand their target audience better.
Purchase Reports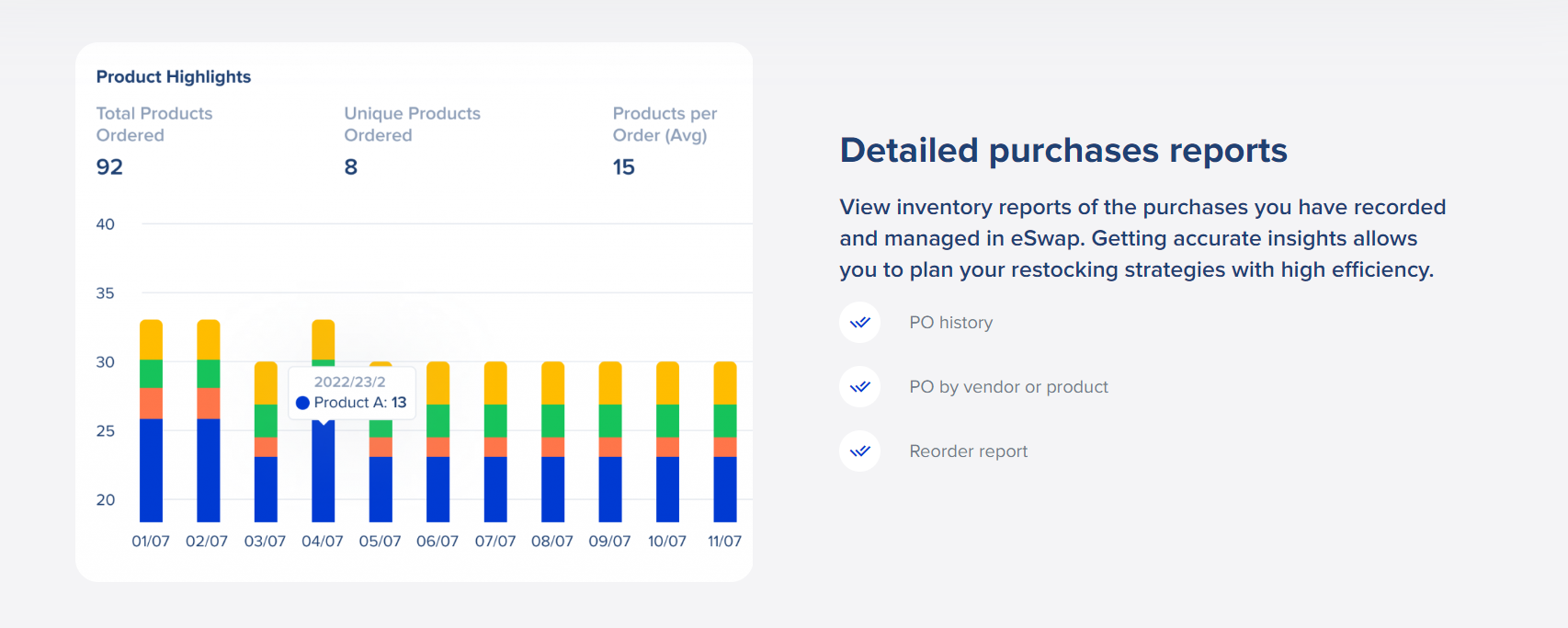 This is a type of report often overlooked by eCommerce businesses. Nevertheless, it is just as important as sales and inventory reports!
A purchase report shows all the products your customers buy from each platform. It includes information on the buyer, such as their name, address, email address, and other stuff the customers provide before ordering.
Purchase reports must include the following data:
PO history (i.e., purchase order history)

PO by vendor or product

Reorder reports
Return Reports

Sometimes, customers want to return the products they've bought. While it's not a pleasant thing to track, returns are necessary for any eCommerce business. After all, no one is perfect, and mistakes happen!
A return report includes the following data:
Return history

Returns by product / customer / country
These metrics help online stores track which products customers tend to return most. Additionally, such reports help businesses understand why customers want to return products. Was it a quality issue? A shipping problem? Or maybe the product was not as described?
Website Traffic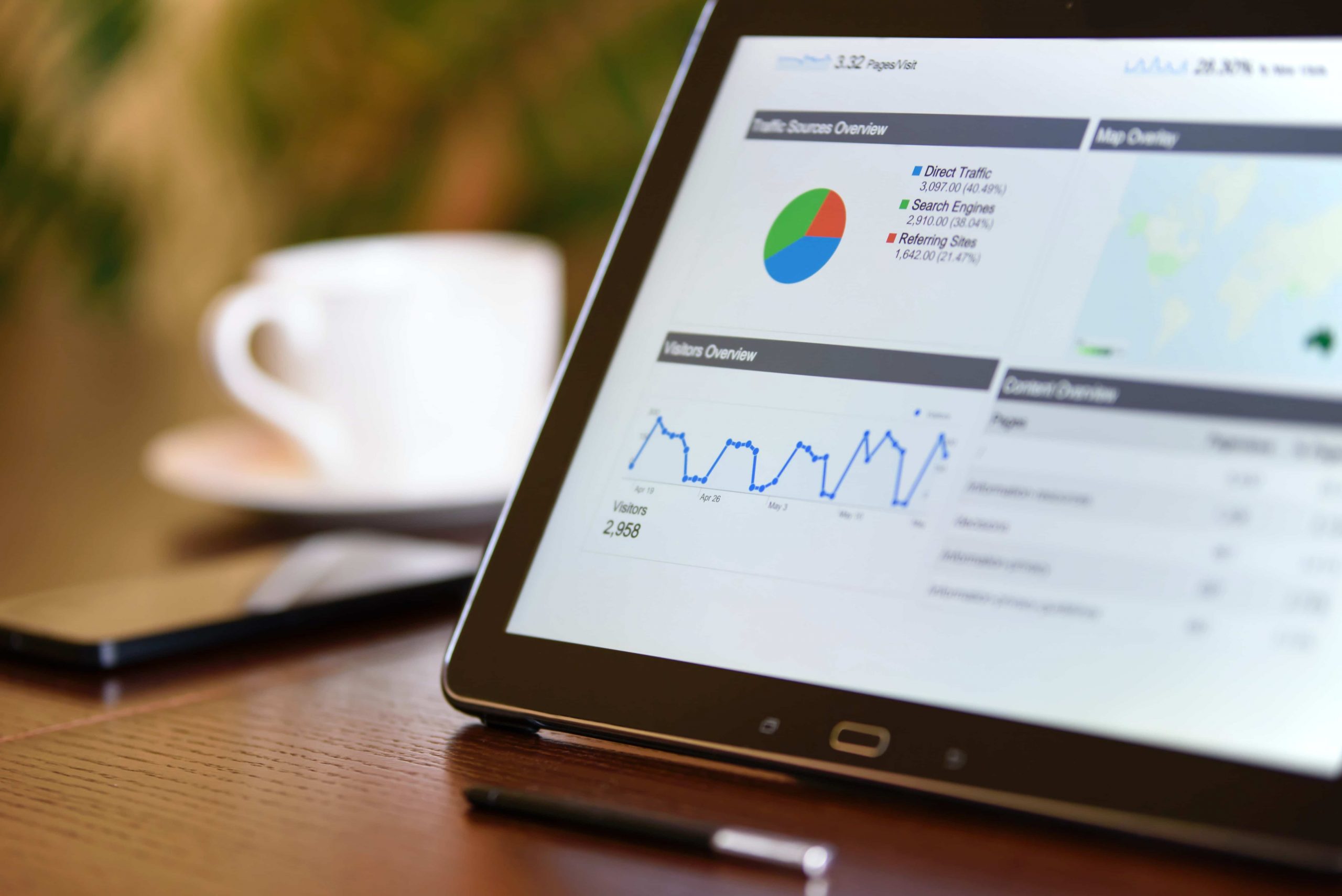 SEO experts say website traffic is the most important metric for any online business. After all, it shows how many people visit your store and whether they are potential customers.
There are several types of website traffic. However, the most common ones are:
Organic traffic

– people who find your store through search engines like Google, Yahoo, or Bing

Referral traffic

– people who click on links from other websites that lead to your store
Website traffic reports show how well your eCommerce store is doing in marketing and SEO. They help businesses understand which channels generate the most traffic and which need improvement.
Pro Solutions
The market is huge, and the competition is fierce. In order to stay afloat, eCommerce businesses need to be proactive and use all the tools at their disposal.
eSwap offers comprehensive business management solutions for online stores. Use eSwap's Analytics and Reporting to automate all your operations, including but not limited to: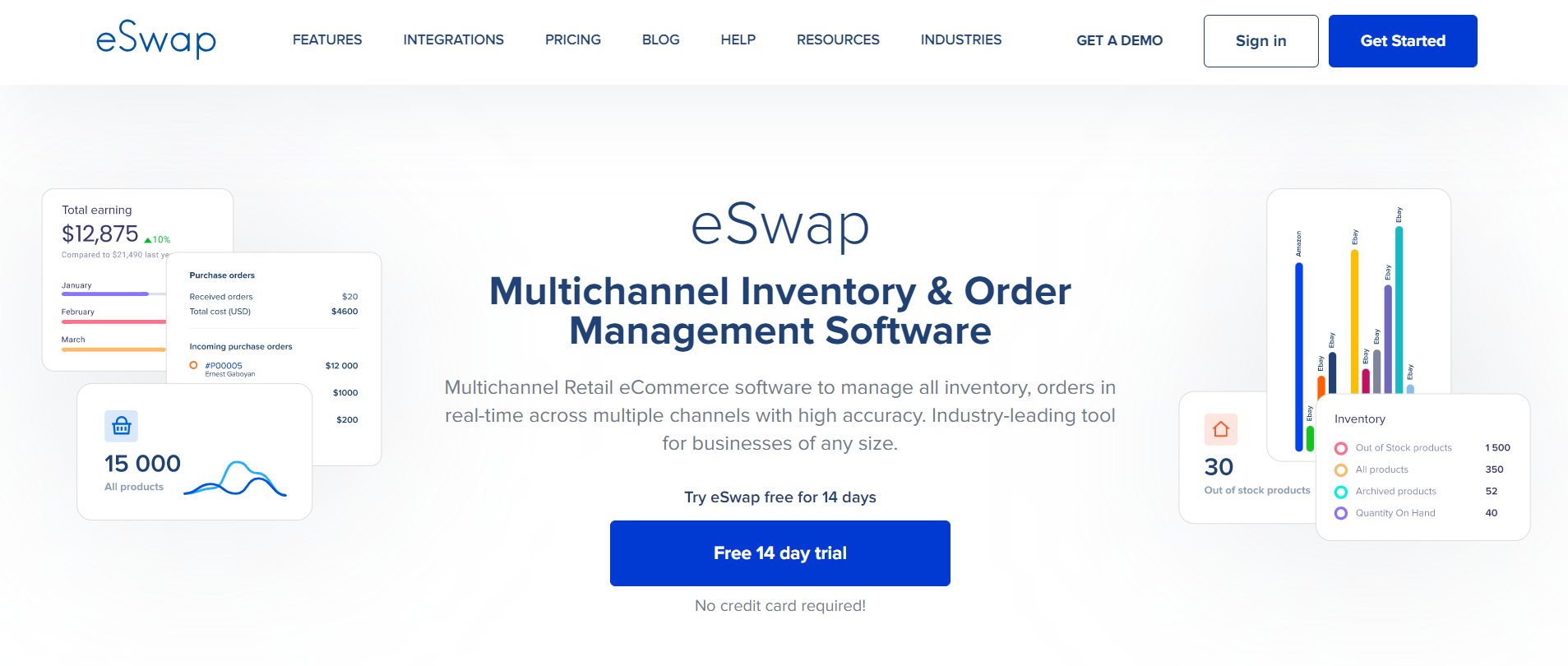 Tracking inventory levels across various warehouses

Managing orders and customers

Fulfilling orders

Analyzing sales and providing detailed reports
eSwap is the perfect tool for businesses that want to streamline their operations and save time.
With eSwap, you can focus on what's important – growing your business!
Still not convinced? Schedule a demo with us and see eSwap in action!
Conclusion
These are the essential eCommerce reports every business should have. While some of them might seem obvious, others are often overlooked.
Remember, analytics is fundamental for every business, be it an eCommerce store, a specialized blog, a portfolio website, or a company's official website.
So, set up these reports and boost your business with eSwap today!