Connect your Amazon US, MX, CA to eSwap
To integrate eSwap with Amazon, go to the Amazon Marketplace Web Service (Amazon MWS). Learn more about Amazon MWS.
Click here to log in to your Amazon Marketplace Web Service (MWS).
Next, Sign up for MWS (enter your Amazon email and password to sign in).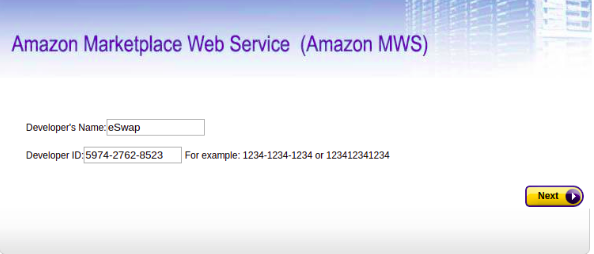 Select the following option: I want to give a developer access to my Amazon seller account with MWS.
Enter the following values in the corresponding fields:
AMAZON US, CA, MX
Developer Name: eSwap
Developer Account No: 5974-2762-8523
Click on Next.
Accept the license agreement and click the Next button.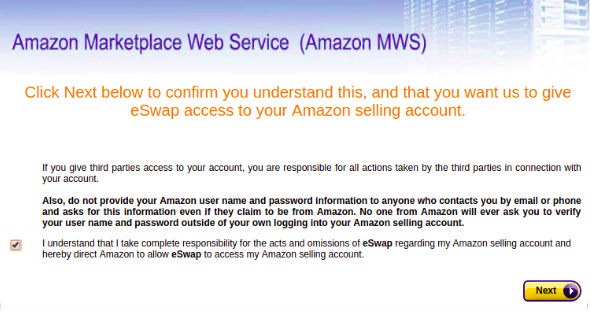 Now retrieve your Merchant ID, Marketplace ID, and MWS Authorisation Token.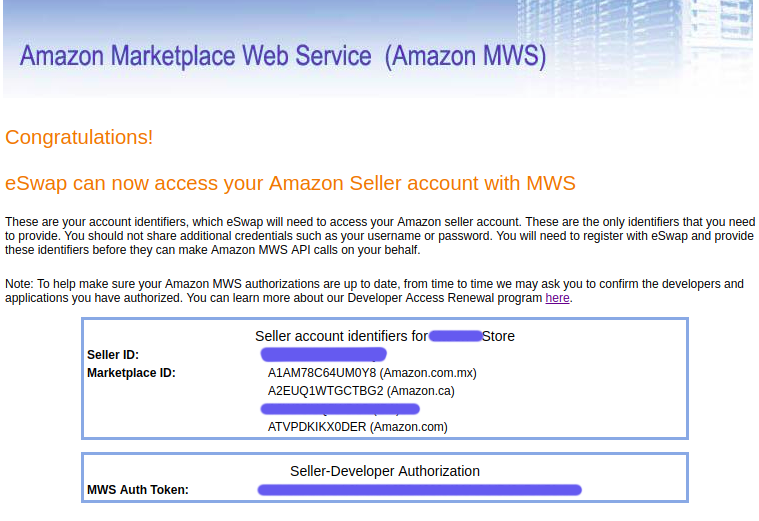 Now on your eSwap account go to Available apps -> Sales channels and choose the Amazon for US, MX, or CA.
Fill in the Amazon Integration form with your Merchant ID and MWS Authorisation Token. Select your Primary Marketplace ID from the dropdown options.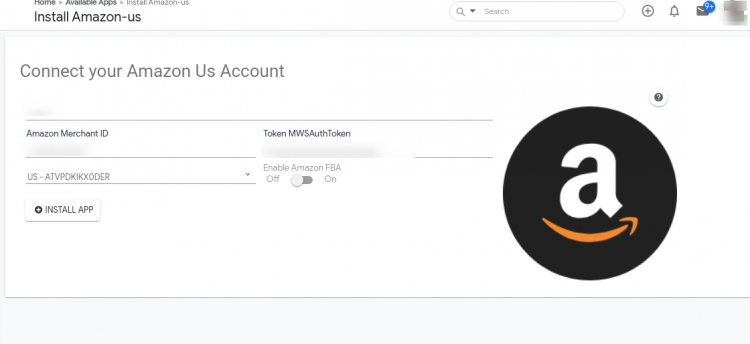 eSwap will start importing your products from Amazon. You can check integration progress on the progress bar which will be visible when importing has started and in the Notifications section