Configure SMTP or Gmail API
To give SMTP configurations you need to navigate to Settings -> General -> SMTP configs.
Here you'll see the following inputs that you need to fill.
Host – for example for Gmail it is smtp.gmail.com
Email – email address that you want to send emails
Password –  this should be the password of the email that you've added above
Port – 465 or 587
Encryption – SSL or TLS
After filling in all this information click on test connection and if everything is correct you'll receive a success email to that email address.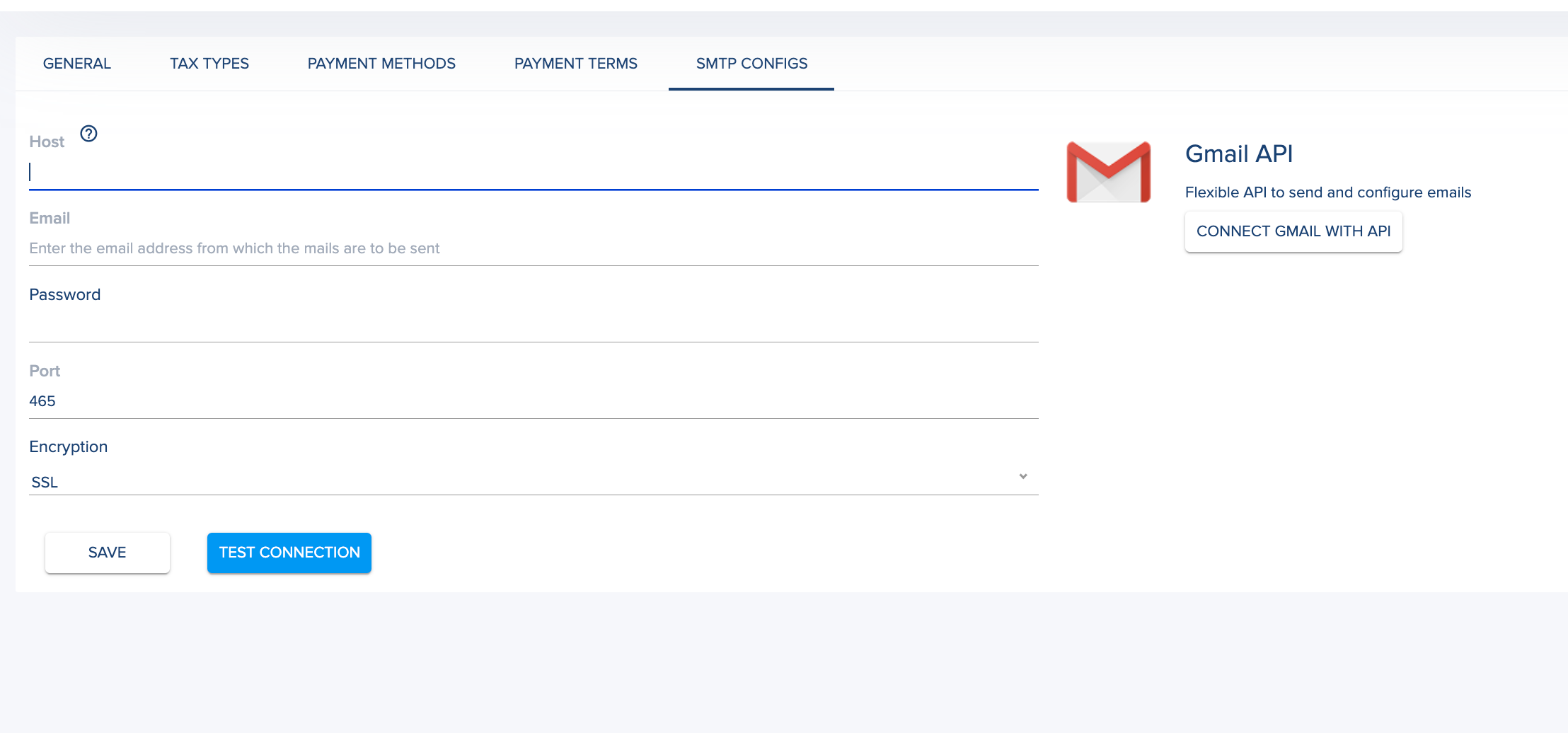 To connect Gmail API navigate to your eSwap account -> Settings -> General -> SMTP configs and click on Connect Gmail with API button.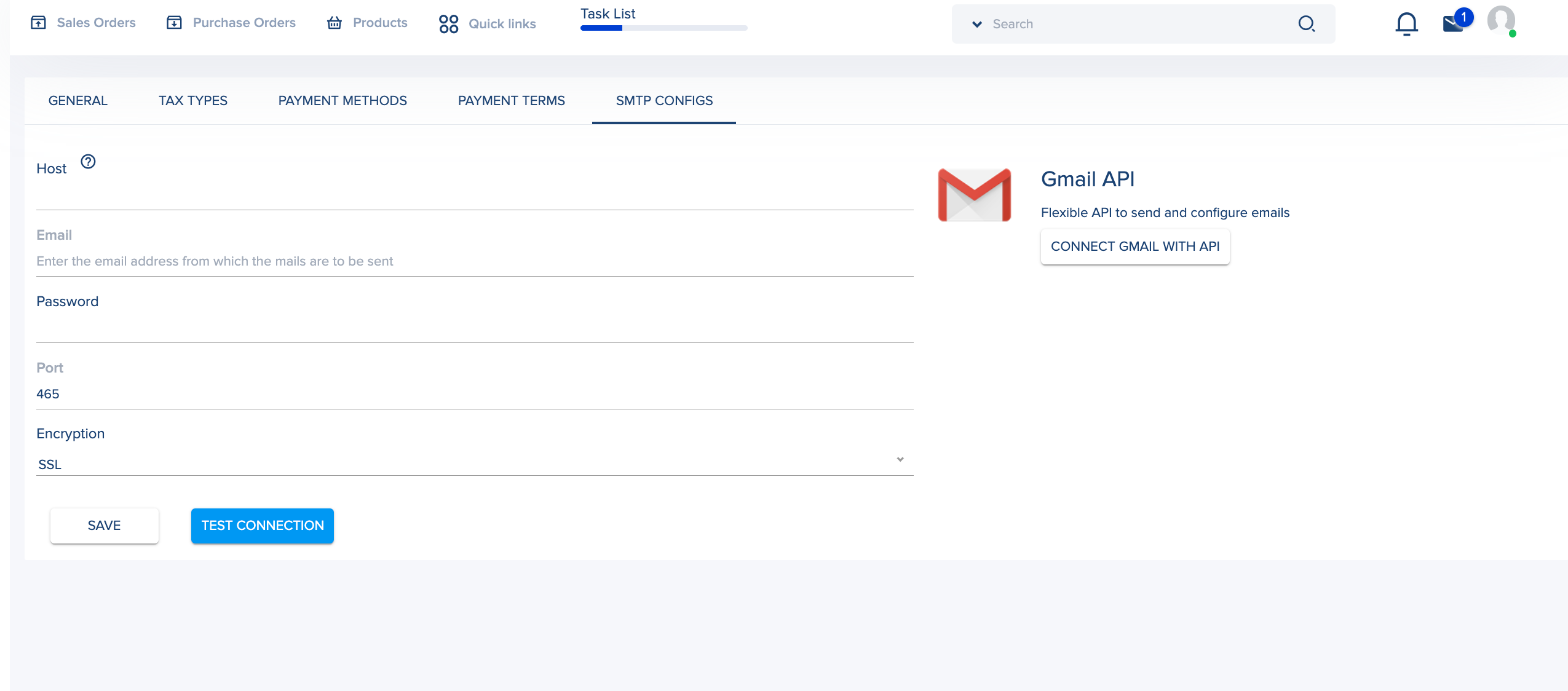 You'll be redirected to the Gmail connection page.
Select the Gmail account you want to use for email sending
Allow required scopes
You'll be redirected to eSwap
Now you can send emails to your customers from your Gmail account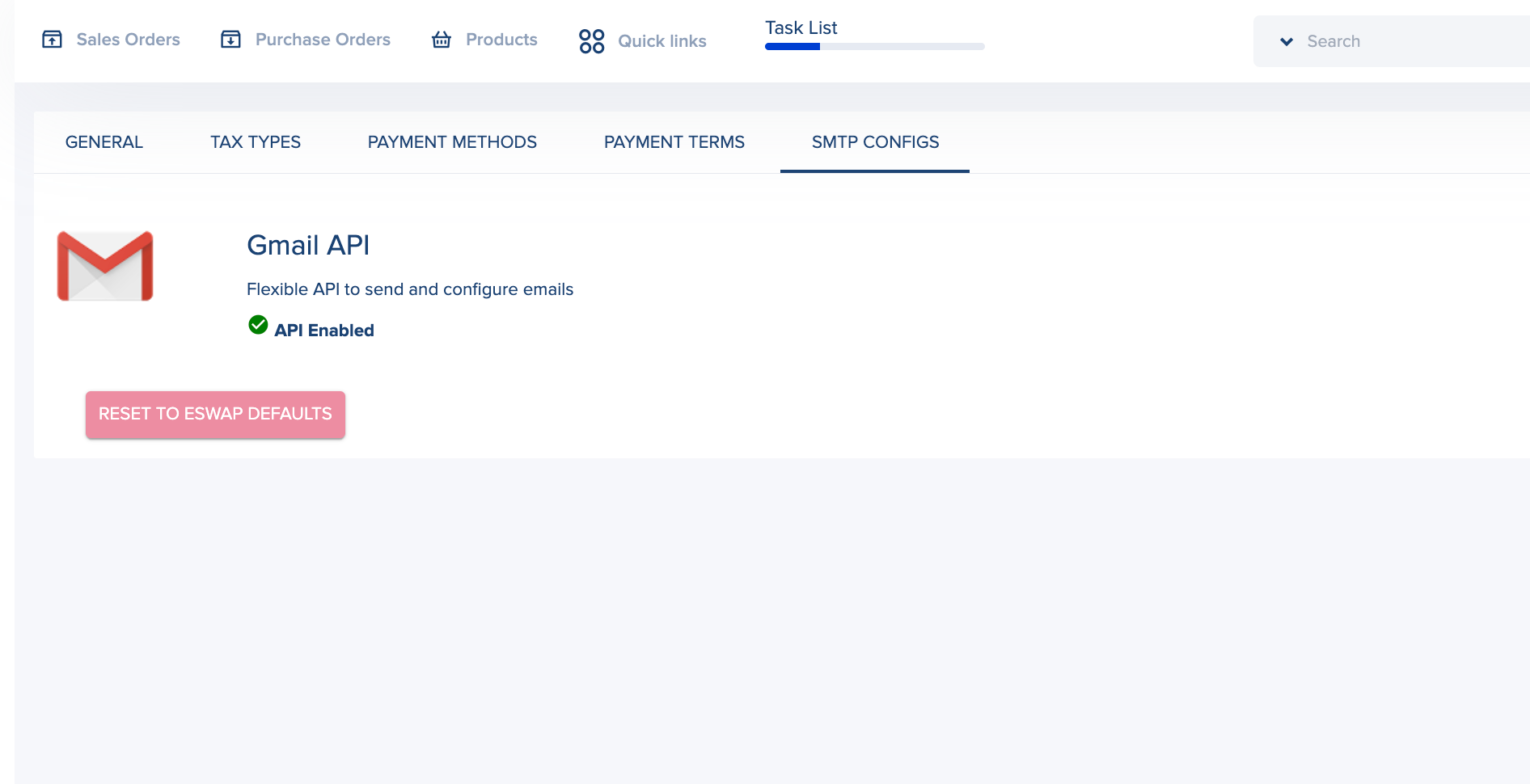 NOTE: If you do not have Gmail API connected, your emails to customers will be sent from support@eswap.global.