How to Connect Houzz to eSwap
Log in to your Houzz account and navigate to Vendor Dashboard ->Settings -> API.
If you have API credentials you'll see them here, if not you should request them from Houzz. If you have generated Keys you'll see the following information.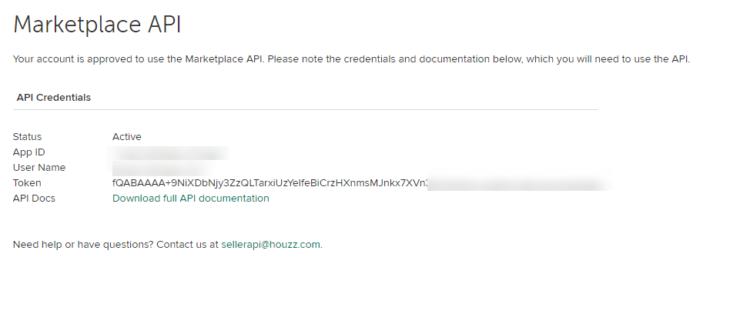 Now head back to your eSwap account go to Available apps -> Sales Channels -> Houzz, click on the Install App button.
Past generated information and click on the Install App button.
Give a name that you want to see in eSwap
Copy and Past App ID
Copy and Past User Name
Copy and Past Token

In the next steps, eSwap will ask you to configure and map your Warehouses, Price Lists, and Orders with eSwap.
After passing all steps your products, orders, and customers will be synced with eSwap.
You can check integration progress on the progress bar which will be visible when importing has started and in the Notifications section