How to list products to WooCommerce?
To list products to your WooCommerce shop navigate to Inventory -> Listings -> Not listed.
Select WooCommerce from the dropdown list. Now you can see all products that exist in eSwap but doesn't exist in WooCommerce.
Now you need to create a listing profile. Click on the + or edit button.

Give a profile name
Category
Tags
Product status – The product will be listed under that status in WooCommerce. If you need to list draft or private products just select in before listing.
Click on Create Profile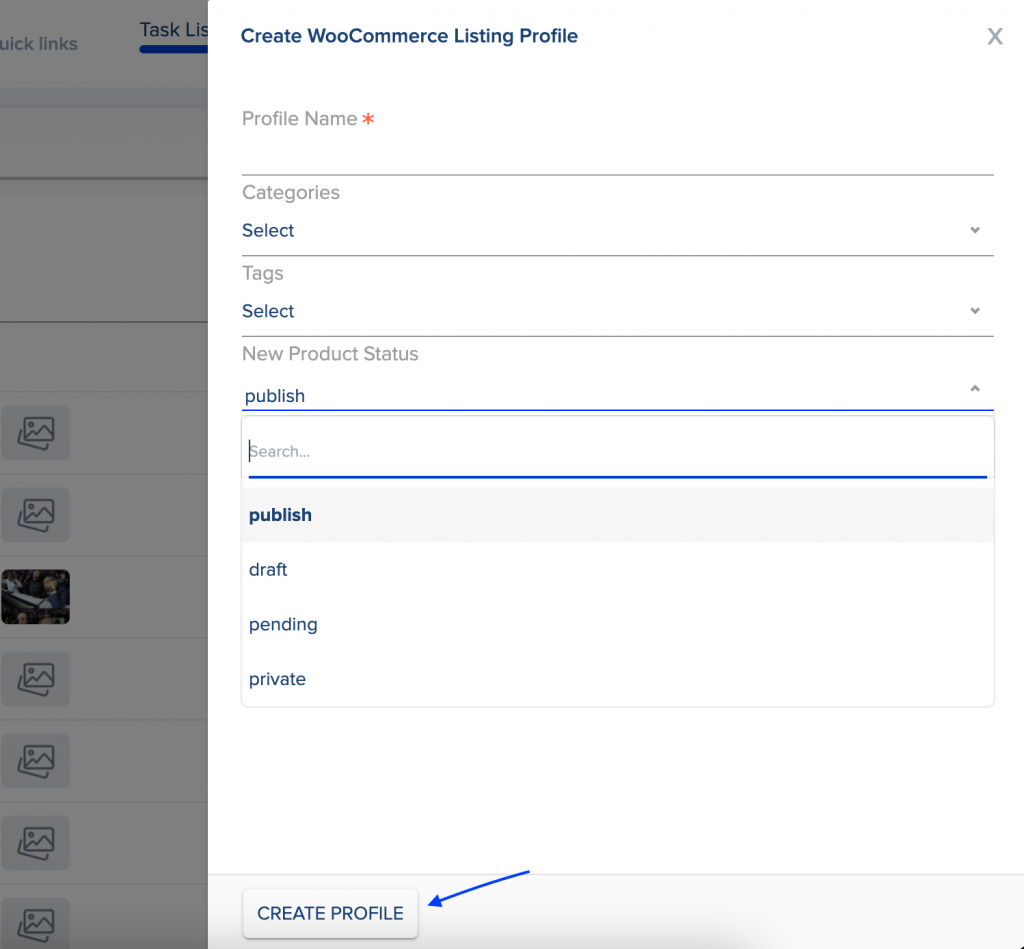 You can list products one by one or you can bulk list by clicking Publish button on the right corner of the listing page.
Choose a listing option – Selected or All.
By choosing List all, all products will be listed to WooCommerce.