Update your eBay products from eSwap
To update your eBay product from eSwap navigate to Inventory -> Products and from Shop filter select you eBay store. Now you can see all eBay store products.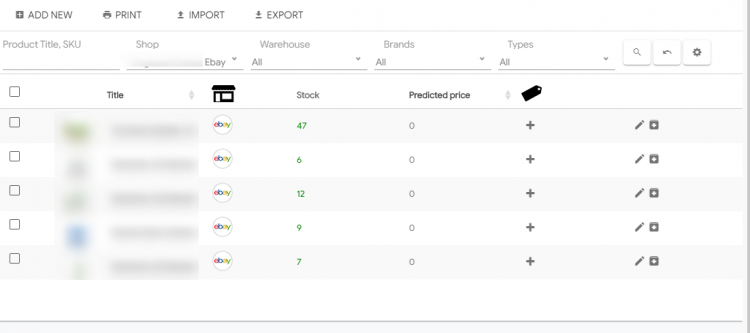 Click on any product you want to edit and tap on the Detailed Update button.
From eSwap you can edit the following parts.
Title
Description
Price
Add/Delete images
Edit shipping details
The same you can do for variants