It is undeniable that emails are one of the most common mediums of digital communication. That is why employing them for marketing purposes is essential. Ecommerce Email marketing is a practical and efficient strategy. It can help businesses promote their products and services to existing and potential customers.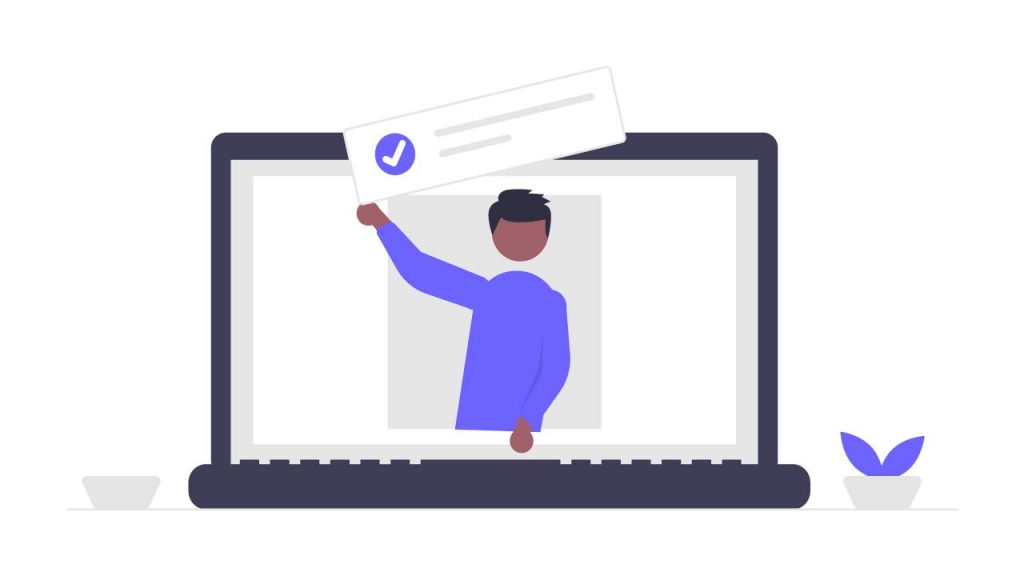 With a precise email marketing strategy, you can engage with a broad audience, develop customer loyalty, share relevant information about the latest updates, discounts, and sales, to name a few. 
Why is email marketing crucial for e-commerce?
Email marketing strategies are especially vital for e-commerce companies because they need to consistently communicate with customers about shipping, order confirmations, and other transaction details, to name a few. Proper email marketing communication is imperative for delivering a positive customer experience and building a robust and loyal bond with customers. 
Promotional vs. Transactional emails
A good e-commerce email strategy will usually involve promotional and transactional emails. 
Promotional emails are initially planned campaigns that contain commercial messages aimed at encouraging purchases or other conversions.
Promotional emails can be an excellent way to stay in touch with customers after making a purchase. Moreover, promotional emails can be used for letting customers know about possible giveaways, discounts, introducing new product lines, keeping them updated, and offering them the best deals. To persuade clients to take the next step and convert, promotional emails must have a clear call to action. Promotional emails can open new possibilities for higher income and provide consumers with a reason to stick with your business. Take into account that using a promotional email marketing strategy too frequently can be rather financially damaging in the long run. While promotional email marketing can be pretty beneficial once in a while, building a trusting, loyal relationship with your clients is much more beneficial.
On the other hand, transactional emails are sent to customers automatically after a transaction on your e-commerce website. It is essential to understand that while transactional emails provide customers with essential data regarding shipment, receipts, account changes, password resets, they also allow marketers to add value. For instance, transactional emails can cross-selling, promote other goods, receive valuable feedback, etc. Remember that customers expect to receive transactional emails after completing specific actions, which tells a lot about how vital it is for customer retention. Transactional emails are crucial for avoiding possible misunderstandings with customers and building reliable connections. 
What is the best email marketing software for e-commerce?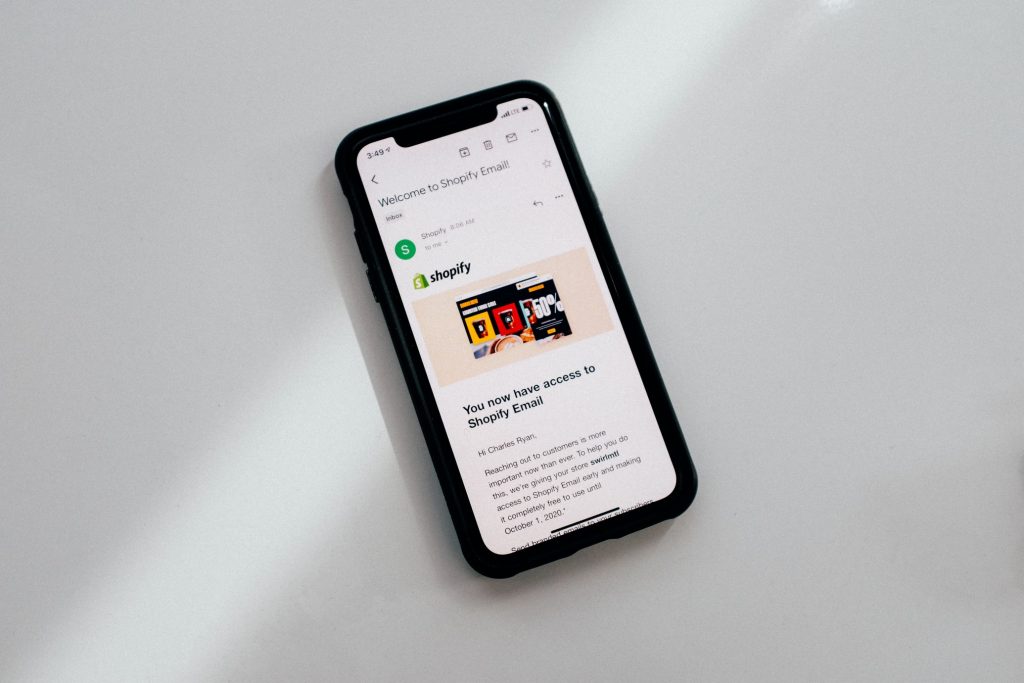 When choosing email marketing software, consider the following criteria. 
Features and functionalities
Keep in mind that different email marketing companies will provide you with diverse solutions. While some platforms may merely provide you with pre-designed email templates and multiple contact lists, others may help you show a personal approach to your customers with customized, visually appealing emails. 
Price 
Another critical consideration before choosing an email marketing platform is price. Affordable platforms can be a fantastic choice when you have a few hundred contacts. However, as your list expands over time, you may need more financial investments to ensure the quality. In both cases, it is vital to ensure that your profit and quality will not suffer.
Easy to use
It is imperative to make sure that the software you choose to work with is user-friendly. It should not consume your time for creating a simple email marketing template.
While all email marketing platforms share the same fundamental functionality, it is essential to evaluate various alternatives to determine which software best meets your requirements and expectations.
Below find some of the most advanced, top email marketing software. 
Shopify Email
Shopify Email is an excellent email marketing service that can enable you to engage with your subscribers and establish loyal, reliable connections. Working with Shopify Email will save you tons of time due to its user-friendly interface and smooth navigation system. With Shopify Email, you can customize your own campaigns and send them to subscribers in just a few clicks. Moreover, the pre-built templates of Shopify Email will automatically include your logo, product photos, descriptions, shop URLs, to name a few. 
Another significant benefit is that the platform will allow you to segment emails in order to tailor each message and get it to the correct person. Such a personalized approach will significantly affect the customer experience of your clients. Shopify Email can also help you track outcomes, including click-through and open rates, transactions, all in real-time. The software will provide you with 2,500 emails for free each month. After that, you will need to pay $1 for every 1,000 emails you send. Last but not least, the platform will not burden you with monthly fees and will enable you with full access to all services.
ActiveCampaign 
ActiveCampaign is yet another email marketing software with highly advanced features and functionalities. The platform will enable you to trigger emails based on purchase, site visits, engagement. Moreover, it will allow you to send targeted emails and segment your audience based on any criteria you wish. Active Campaign can also help you arrange scheduled emails for a specific date and time, which is an excellent advantage for special events, sales days, etc. The platform will allow you to set up email automation to convert your contacts into paying, loyal clients. The pricing for ActiveCampaign is simple with no setup fees and starts from $18 per month, paid annually. 
Sendinblue
Sendinblue is an amazing alternative for email marketing solutions with advanced features and functionalities at a minimum price. The software has a vast collection of templates that you can use to produce appealing, captivating email newsletters. The platform will allow you to create subscription forms and includes pre-built automation processes for welcome sequences and other tasks. You may start your journey with Sendinblue for free and send up to 300 emails per day.
Mailchimp 
With Mailchimp's powerful yet simple-to-use marketing tool, you can engage your clients and boost your business. Mailchimp allows businesses to plan campaigns, A / B testing content, and get data on available metrics, click-through rates, unsubscriptions, and other metrics. The platform is user-friendly, featuring drag-and-drop options for customizing your emails. Mailchimp will provide you with reports that will help you enhance and optimize your operations. Another significant advantage is that the software has a free forever plan with up to 2,000 contacts. 
What are newsletters, and why do they matter?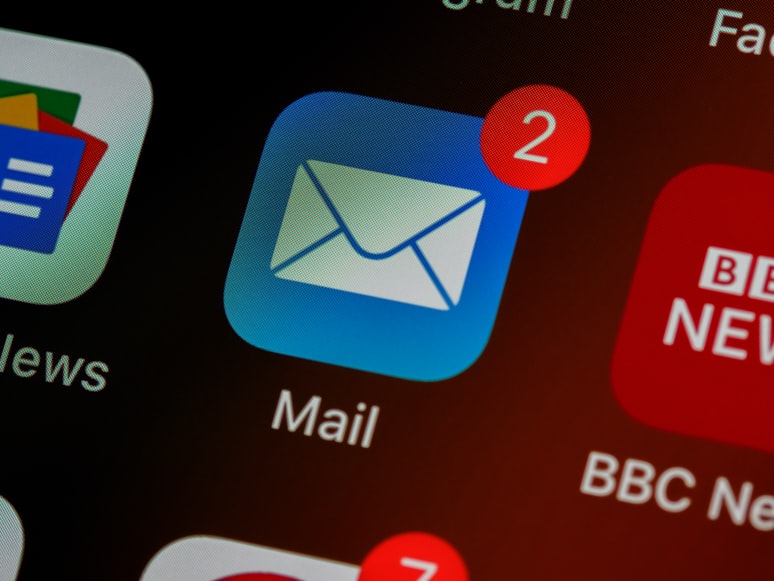 A newsletter essentially involves the process of sending informative and product-oriented content to a list of potential and existing customer subscribers via email. Moreover, e-commerce newsletters are an excellent tool for increasing conversion rates.
Newsletters are vital in strengthening your customer relationship by providing real value to each reader, building credibility in the market, and creating an entire community around your brand. Businesses may use newsletters to establish their authority and competence on the subject of their products or services. For instance, they can elaborate on why some materials are superior, why specific designs are preferred, to name a few. Newsletters can also be used as a medium for telling a story about the history of the mission of the company. Such stories can bring your clients closer to your brand and give them a reason to choose your brand over millions of others. 
In order to make appealing newsletters make sure to check out the following guide.
Newsletter guide
Come up with a captivating headline: The subject lines should intrigue and spark your reader's curiosity. 
Precise scheduling: Information should be tailored to the target audience and distributed at regular periods.
Concise form: Remember that overcomplicated, overwhelming layouts will more likely result in customers' unsubscribing. Make it as straightforward as possible. 
A solid call to action: The reader must be encouraged to take action. Remember that your ultimate objective is to engage your customers to check out your products and services. Make sure that you encourage them to do so.