eBay-an American eCommerce corporation was founded by Pierre Omidyar in 1995. Since its popularity has never stopped.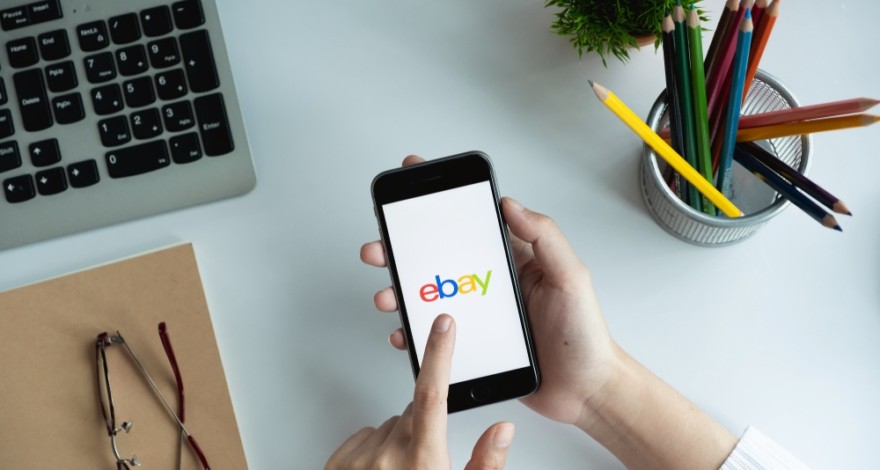 What do you think, why itconsider that eBay's success is connected with the opportunity to sell and buy both new and used items via auction. On the one han is so successful?
The majority of retailers d, it's right. At that time it was the only platform for used items and auction.
On the other hand, it was the number one platform for toys. Really it's a big platform for toys, especially cars, dolls, stuffed animals, action figures, etc.
No matter, the fact is that now it is a worldwide marketplace having 23 international sites and including almost 100 countries. So you can buy and sell your products all over the world. For many people, especially in the U.S., it has become a lifestyle and a source for making money.
Almost all online store owners may confirm that eBay makes their businesses to gain success by making their products to be available anywhere. However, this way is not as simple and smooth as you may think. Simply adding your products and starting to take eBay orders is not enough to succeed. Become a top-rated seller on eBay requires efforts, time, money and again hard work. In short, invest powerful eBay inventory management to fully organize your business!
How can inventory management help you?
This can be another method to work and manage your account easier and more effectively.
Inventory management has many times proved its powerful ability to help businesses grow higher and higher. Its role in the eCommerce world is undeniable. It is the guarantee of having a balanced and planned business. The main goal of proper inventory control is to reduce costs and increase profitability. At the same time, it helps to avoid manual mistakes that can bring irrevocable results.
Inventory management is really a good thing.
That's why there are developed much software with this functionality.
Inventory management software helps you automatically manage inventory quantities in your stores and warehouses and make your business processes run smoothly. Whether you are a powerful company or a small online store, you surely need to integrate a qualified inventory management system. What's vital for your business' future existence.
Every eCommerce owner probably heard about inventory control systems. All of them have many integrations with different marketplaces and online shops. eBay is one of them. Without inventory management, your life on eBay may be a nightmare if you are a new business or a huge one. There can be different situations that can become great problems for you. So inventory management comes to help you with managing your business and controlling every part of it.
What inventory management to choose for eBay?
As a powerful cloud-based inventory management system eBay – eSwap is here to support you from now on. With its many useful features, it comes to making your business processes easier and more effective.
Let's together see what can it do for you.
Powerful inventory management system to control your stock levels.

Multichannel opportunity to sell in different marketplaces and shops at the same time from one dashboard.

Order management to manage, all your customers' orders again from a single platform.

Print and send invoices, labels and packing slip just from eSwap's platform.

Pick and pack, track and ship all your orders on time.

Receive your orders from different channels and ship them from eSwap's dashboard by few clicks.

Warehouse management to keep and move inventory from one warehouse to another.

Create new products for your stores, add and edit products details from our dashboard.

Get detailed reports about sales and accounting.

Auto-updating and real-time synchronization opportunity.
Safe accounting is a need for every business owner. You should never worry about this. You will find the assistance of huge accounting companies like Xero and Quickbooks. Synchronize your sale and purchase orders from eBay and other linked sales channels and get accurate reporting.
One more advantage is to eliminate out-of-stock or overstocking situations. Never sell more than you have when a product is sold on eBay it is automatically updated on other integrated channels. You will find a smart notification system. Wherever you are, it's always in its place controlling stock levels.
List your products from any store on eBay.
Few more benefits of using inventory management
Update your inventory in real-time across your marketplaces.
We support all eBay accounts: eBay United States, eBay France, eBay United Kingdom, eBay Italy, eBay Ireland, eBay Germany, eBay Australia.
Manage all orders from these channels at the same time on a real-time basis. It can automatically track all your products on these channels and warehouses. Due to bulking action opportunities to fulfil orders, print labels and send invoices in bulk.
If you like cooperating with worldwide known carriers like UPS, USPS, FedEx it's again for you. As eSwap is integrated with these carriers too. So you will be able to do your shipping easier than ever.
So we all understand that one of the main guarantees of a successful online business is having an inventory management system. Especially when your business is expanded and sales are increased, inventory control becomes crucial for you.
What can I suggest?
Welcome to our eSwap inventory. Try eBay inventory system via eSwap and grow your business.
It has many times proved its effectiveness in boosting business.
As a rule, eSwap is good at making its customers happy. That's why it gives you a 14-day free trial period.
So all you need to do is signing up and go on. eSwap will take care of your business with high accuracy.