We are going to discuss today top 5 inventory management apps. Everyone who is in sales and commerce, does business out of sales and knows the basics, realizes the importance of inventory management. Without this component, nothing is possible. Inventory Management can have different solutions. Firstly, when just starting it, you can use manual software (even the simplest Excel), while with the growth of the business inventory management tools expand as well. Technology continuously develops, desktop computers, and even laptops nowadays are not practical. Everything is organized and done right on the go. So smartphones and tablets come to the first place.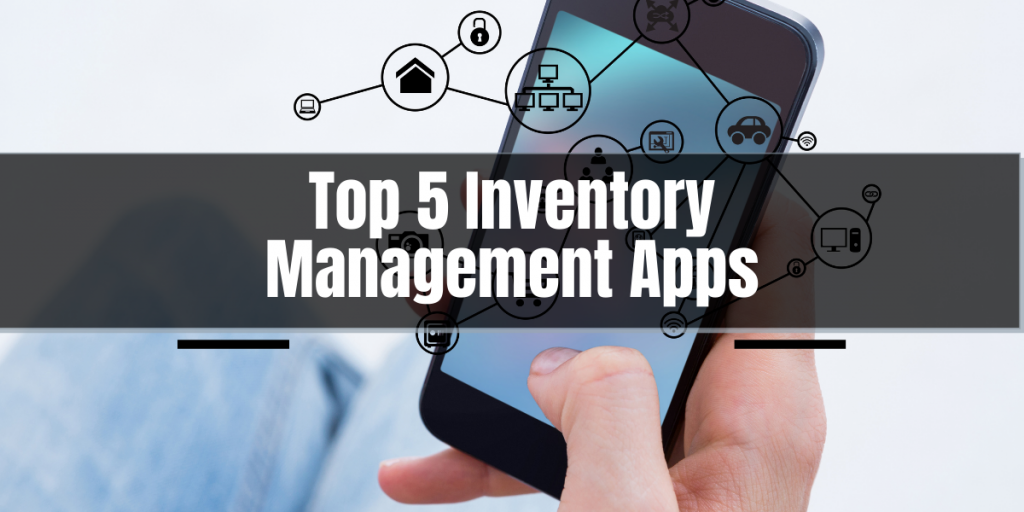 One of the most comfortable and easy-to-use models of software is, of course, mobile. In e-commerce, there is a particular branch called for this – m-commerce. Now let's speak in more details about mobile inventory management, mobile inventory management system. Most importantly, we will present the top 5 inventory management app list.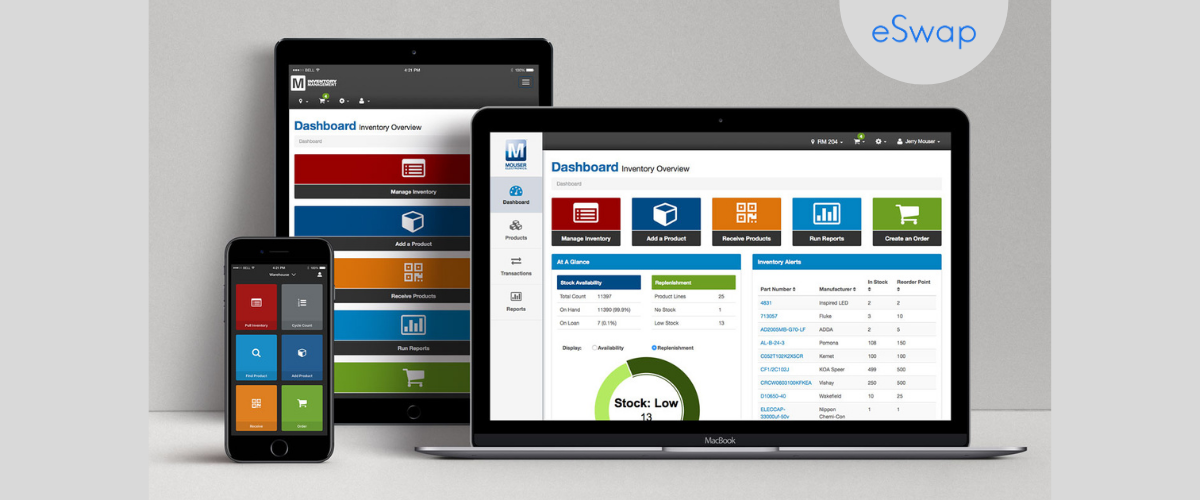 What is mobile inventory management?
As mentioned, inventory management as a complementary and time-taking activity requires efforts. If you want to save your time and stay tuned to your business, you should optimize it. And here the mobile comes to your help. With the use of mobile apps, you can keep track of your listings, inventory, raiders and other components of e-commerce right on the go. 
Inventory management apps for small businesses, as well as growing and bigger ones, is a vital element. So every business holder, retailer or wholesaler should know the four main aspects of inventory management: 
The products should be in demand

It would help if you had enough of those products

You should have relevant and competitive pricings

The products should be quickly organized and shipped
There are inventory management apps for android (only) and inventory management apps for iPhone (only) or both. That means mobile inventory management solutions can be developed for iOS and Android systems, where you can install the software. Mobile phones can help you with the well-known barcode system. As a result, especially with cloud-based inventory management platforms, you can have tremendous success. It takes minimal money and time but keeps real-time track of inventory whenever and wherever you want. 
Which are the top 5 mobile inventory management apps?
Mobile apps should provide the owners with all the opportunities and features that the user needs for effective workflow control. In other words, managers, owners, sellers should be able to track items and listings, as well as make changes immediately, even being out of the office. Applications, of course, are numerous. We have chosen the best five mobile apps to take into account. Here we present the list. 
Stock Control

Sortly
One of the number one apps that allows tracking listings and items in a visually organized way. Users can view it on mobile, as well as tablets and desktop. The main features include: 
add several photos of items; 

generate and connect QR codes, barcodes; 

set reminders; 

different users can log in, and the owner or the admin can track their activities.

Import and export data in various formats, like CSV, PDF, or share via Dropbox. 

Two or more integrations. 

14 days of a free trial

The starting plan is 25USD.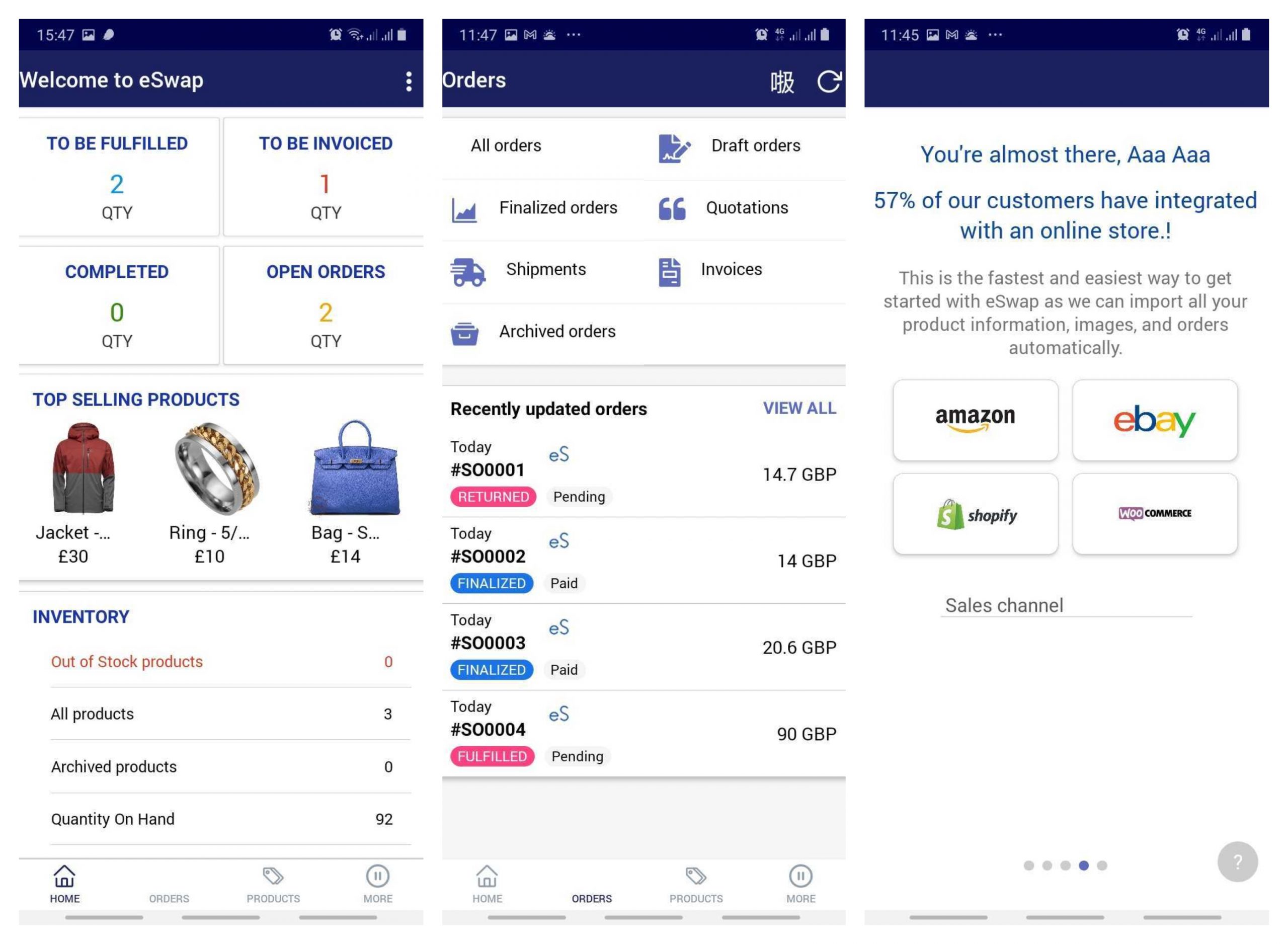 eSwap
eSwap is also an e-Commerce management cloud app that helps to manage one or different channels, merging them into one dashboard. First, with eSwap, it is easy to do your daily management, as well as ongoing or final reports, all in one secure environment. So the platform suggests inventory management for Shopify, Amazon, eBay and more than 25 other integrated channels. The main features of our mobile application include:
One dashboard for all the data (easy to look and find what needed)

Registration, logging into

your account

(including login with fingerprint)

Product list updates

: product creating, adding, archiving

Order list updates

: order creating, updating, archiving

Customer/Vendor create/update/delete

Accounting

and

reporting

opportunities

More than 25

integrations

14 days of a free trial

Flexible

pricing

Finally, it is supported both on iOS and Android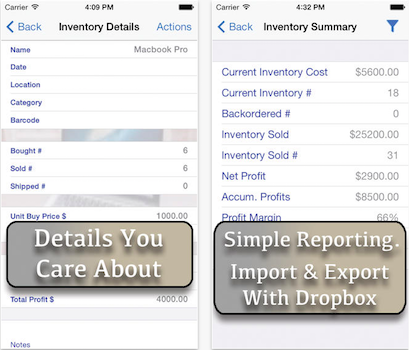 Inventory Now (former Inventory Tracker)
The next user-friendly app, which is easy to navigate is inventory now (former Inventory Tracker). This is a perfect suit for those who have a small or midsize business. It gives an overview of the stock, the number of items in different sections. Let us enumerate the key features.
All the inventory on one screen

Functions of sorting, filtering and searching

Searches according to the date, name, category, location, barcode, or custom. 

Cost of 4.99USD

Can be installed only on iOS

On shelf
An inventory management mobile app designed and developed for small businesses. The main advantage – barcode reader, allows spending less time for inventory management. And you can switch between the devices and sync the data. Main features of the application suggest:
Reports and analysis

Colour coding of the inventory

Item sales, order history feature

Barcode reader helping keep track of the product

Cost of 4.99USD

Supported on iOS, download from iTunes.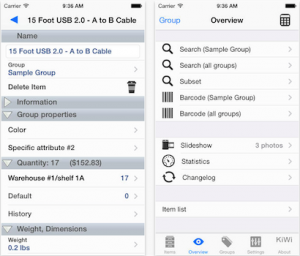 Stock Control
With this inventory management app, you can easily list all your items, sorting in appropriate categories, and asset their storage locations. You can manage your inventory and find their values easily, just having this app available on your hand. Main features to be listed:
Search tool right on the platform

Quick item location and quantity determination 

Grouping items for simultaneous management of different stocks. 

Storage alerts

Data export and import in CSV supported on Mac and PC

Free application with in-app purchase options

Supported on iOS (iPhone, iPad, Mac)

Downloaded via iTunes