The industry of e-commerce is drastically growing and changing day by day. And the situation in 2020 affected this area as well. e-Commerce retail has developed for about 37% compared to 2019. Thus it's not surprising that expectations and competitive landscape are elevated. But for the best outcome, business holders should think about the online presence and the right technologies. In today's article, we'll help you make your decision about those technologies, mainly through viewing in details SaaS e-commerce vs open source ecommerce solutions. We'll dive into the meaning of SaaS e-commerce and the meaning of Open Source e-commerce, their pros and cons, as well as the best open source ecommerce platforms and SaaS ecommerce platforms and solutions.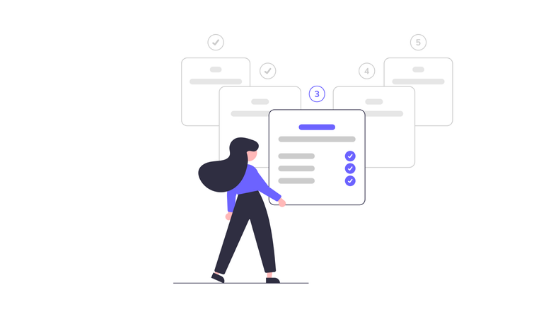 SaaS e-commerce VS Open Source e-commerce: difference 
First of all, we certainly should look at the difference between the two options. The basic meaning of SaaS e-commerce and open-source e-commerce is about buying or renting. Let's view in details what it means. 
Open Source e-commerce 
Open source platforms are about owning. When using open-source software, the user has complete access to the source code. Anyone can customize the platform according to their business needs. It adds complexity to the process: to do so, the person should have specific development skills. These platforms are powerful and customizable but also very tricky. Usually, as a rule, there is a group of developers working on one open-source platform. The first reason why people choose open source software is that they are customizable, no matter how heavy customization is needed. Anyone can build features by merely changing the codes or adding missing ones if those don't exist.
SaaS e-commerce 
In the Software-as-a-Service model (SaaS) case, a licenced platform gives its services based on subscriptions. The users pay fees according to the platform pricings. That's why we call it renting (and not owning). SaaS platforms (e-commerce as well) host the users, so they cannot download or buy the software. The provider does all the work, including security, maintenance and other possible issues. SaaS platform codes cannot be altered either. For the owners of e-commerce stores, SaaS platforms are a good match. All the processes here require minimum time, resource and energy to maintain the store. 
Pros and Cons of SaaS platforms VS Open source platforms
Like everything in this world, in the sphere of e-commerce, all the notions have benefits and disadvantages. Before thinking out which variant is the best for your business, you should consider your challenges, budget, needs and aims. As for us, we'll help you to find out the advantages and disadvantages of each and then the decision is yours. 
Open Source e-commerce: advantages and disadvantages 
The sales points of open source e-commerce are quite significant. Anyone dreams of having full control over the customization of the platform used. But one should bear in mind that there are substantial drawbacks regarding resources. Let's see. 
Advantages of Open Source e-commerce 
Ultimate control: if you need to make various changes to the software you use, then open-source platforms are right for you. The source code is yours, use your imagination, developers' knowledge and feel free to use it as you want. 

Community support: Different developers working on various open-source platforms form the community of specialists. There are many blogs, forums where they share ideas that can be taken into account and reused. 
Disadvantages of Open Source e-commerce 
Complexity: The complexity of your system depends on the complexity of your code. So making changes and updates is not easy and cheap. 

Maintainance: apart from costs and setup complexity, open-source platforms require maintenance issues to ensure they operate correctly. As already mentioned, you need a developer or even a team to maintain your server. This can make it harder to make quick changes to stay current because your marketing team will need developer support to make updates. 

Security vulnerability: Because the open-source software is free to anyone for download and adjustment, using the system becomes dangerous. Many hackers are there any time to become a matter of concern for your business. So your team should be very attentive. 
SaaS: advantages and disadvantages 
Benefits of SaaS e-commerce 
Fast and easy setup: SaaS eCommerce platforms are rapid and straightforward in setting them up. The interface, themes and templates are simple in the run. 

Easy-to-use: SaaS platforms are very user-friendly. There is no need for users to make software updates or deal with hosting challenges. 

Security: Security is the essential point of ecommerce sites (because they usually contain customers' credit card data and personal information). SaaS platforms provide protection, as well as solve issues of vulnerability. 

Measurement: Bandwidth is usually included in SaaS without any limits. So you can add your desired channels and scale them.

Customer Support: Support, as a rule, is the part of SaaS platforms package. For example, on BigCommerce, there is a 24/7 support for most retailers in the form of a live specialist.
Disadvantages of SaaS eCommerce 
Customization: As you already know, you do not have the opportunity to change the source code when using a SaaS platform. But some give you this ability via APIs. But the majority does not. 

Choice: Some of the SaaS eCommerce platforms make you use specific applications or features. If you want to have freedom of choice, you should choose a SaaS platform to integrate needed solutions freely and easily. 
Our cloud-based SaaS platform suggests integrations with both open-source eCommerce platforms and Software-as-a-service platforms. All those mentioned below can be merged, brought to a single dashboard and managed easier and quicker. Check out the best eCommerce features, like inventory management, order management, accounting, reporting and others. 
Top 3 Open Source e-commerce Platforms 
1. Magento
2. WooCommerce
3. PrestaShop
Top 3 SaaS e-commerce platforms
 1. BigCommerce
2. Shopify
3. Salesforce Commerce Cloud