Amazon Virtual Product Bundles Program is a game-changer tool helping the sellers to boost the revenue per sale. This post will explain how exactly this program will work for you to increase your orders and sales.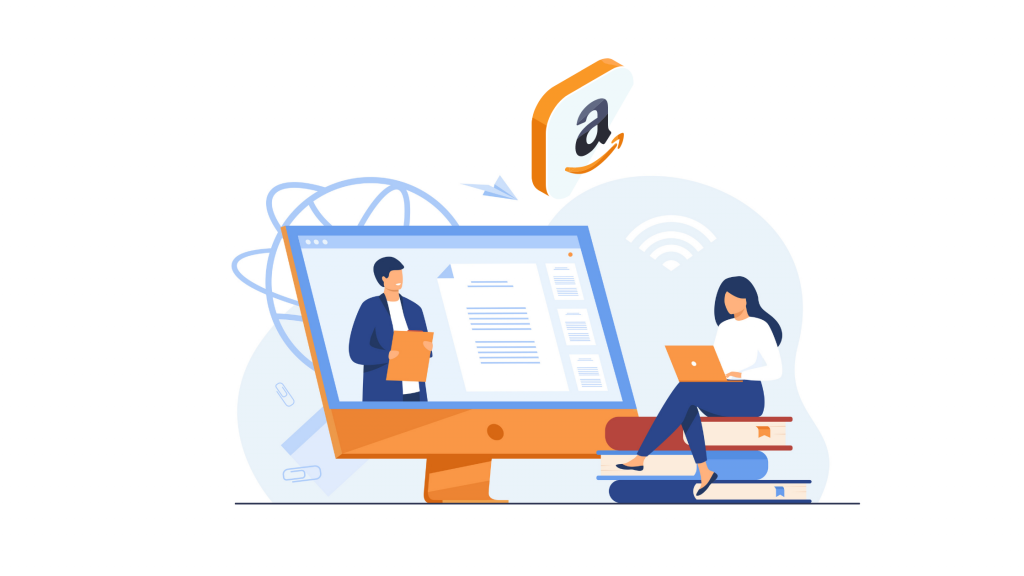 The Amazon Virtual Product Bundle tool dedicated to the Amazon sellers allows the brand owners to create their own "virtual" bundles from two to five ASINs and purchase them together. This power tool allows the sellers to offer the consumers bundles without the changing the FBA inbound inventory.
What is Product Bundle? 
Product bundling as a strategy offers several products or services to consumers for purchase in a combined product or service package. It is widespread in marketing as a tool to boost sales and increase orders.
"Product bundle" or "package deals" play a huge role for many industries, including those involved in banking, insurance, software development and many others. They serve as a sales increasing strategy offering lower prices than if charged individually per each item or service. Product bundling is very beneficial in terms of the sellers' perspective. Imagine having the opportunity to sell your products and use the discount codes to bonuses.
Product bundles include individual goods or services that may consist of the same items and complementary items, making it more attractive. When the sellers offer ultimately the same bundles, they are "multipack" not a bundle. Applying the bundle pricing strategy for your business will support increasing your profit by using the discounts to attract your customers to buy more than they would do.
Product bundling as a strategy supports the sales increase in terms of the Amazon average value order boosting. Average Order Value (AOV) is a metrics in eCommerce and a key component of eCommerce optimisation.
If you want to manage successful product bundle sales, you would better sell the items that frequently purchased together. As the statistics show, 35% of Amazon purchases are on successful due to the product recommendations.
Using the product recommendations while purchasing a product is common for the buyers before obtaining a particular product. You could use this system to support your sales increase, upsell and create product bundles based on the buyers' search of the items.
Who is Eligible to Use the Amazon Virtual Product Bundles Tool?
This power tool is available to the sellers who own their brands and maintain their brand in the Amazon store. To obtain access to this feature, you should visit the Brand Benefit Eligibility page and register as a brand owner to use the Virtual product bundles tool.
Due to Amazon's Virtual product Bundles tool, you as a brand owner can create bundles with multiple ASINs. The bundle may include from two to five ASINs. This feature is highly beneficial as it allows you to sell your products without changing the FBA inbound inventory.
Product Bundling Requirements
Get registered in 

Amazon Brand Registry

 and obtain the product ASINs of your brand.

Don not include gift cards, electronically delivered products(music, video, books) and used ASINs to create your bundles.

Product bundles are available only in the US Amazon store.

ASINs should be active in the FBA "New" condition section.
How to Set up your Amazon Virtual Product Bundles Tool?
Go to your Amazon Seller Central Account and redirect to the 

Product Bundle

 page.

Select your chosen product from two to five ASINs from your brand-registred products.

Upload the product images (up to 9 images) for listing. The image should introduce the entire bundle and be original.

Give the bundle title, description and price details. To comply with the 

Amazon Buy Box eligibility

, your product bundles should have prices lower or equal to the sum of each component's total costs within a bundle.  

"Bundled Price" section is useful as it calculates and tells how much discounts to give from the total price.

Give the SKUs for products and the product description details with bullet points.
eSwap-Amazon Integration
eSwap-Amazon Integration will support your business in making your Inventory on sale manageable and more efficient. Enjoy the advanced features and tools from our platform with this Integration. Due to this Integration, you will have the benefits of simplifying your inventory management and make product updates. Concentrate on your sales other than the challenging task of managing, tracking and keeping an eye for each minor detail of your Inventory as eSwap is here to take care of all the management issues.