Today we have decided to touch upon the topic of payments. Mostly we'll look at 2 leading payment system providers: Square VS Stripe. Both are payment niche giants. They have similar products, but also, of course, points of difference. We will help you to discover all: Stripe vs Square fees, as well as Stripe and Square differences.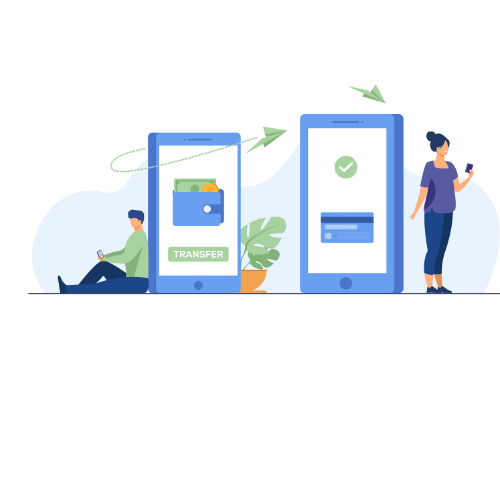 Stripe vs Square: Overview 
Stripe and Squareup are both recognizable and famous companies. And it's quite ok for the users to be frequently asking about their difference. It's vital to understand which is suitable for their business. Thus, we'll see everything you need to know further. 
Stripe
Stripe is an online payment system provider. This company aims to undertake payment procession and item checkout. Most probably, you have already processed an online payment via Stripe. And you could not have realized it. 
Stripe also works for personal payments — for example, Stripe terminals, Stripe Points of Sale for credit card readers. And finally, you can integrate your online payments to your business web page. 
When to Choose Stripe
Stripe is an appropriate option for processing payments. Mostly it is for those companies who need to gather invoices and payments. Companies working with developers will make most of their profit with Stripe. This software includes more than 300 integration. Also, there is an option of using valid APIs, thoroughly written documentation and customization with other websites. 
Square 
At the very beginning, Square company was only focused on traders working face to face. Then it started to operate as Square Reader. After it became independent and expanded. Finally, Square began to work on many sales channels. 
Today Square is centralized not only on developers. Small business holders that are not highly-proficient in technical issues can use it as well. 
When to Choose Square
This user-friendly application is the most appropriate payment option for small businesses. It combines everything needed to get payments in different forms: online, in-store, and mobile. If you are a business with several team members to manage the financial part, Square is for you. 
Stripe VS Square: Pricing
The pricings for Square and Stripe come from ecommerce transactions. Neither Stripe nor Square has monthly fees. Also, there are no cancellation fees. All you should do is to pay for each transaction. Besides, contracts are signed from month to month. They also support ACH transactions.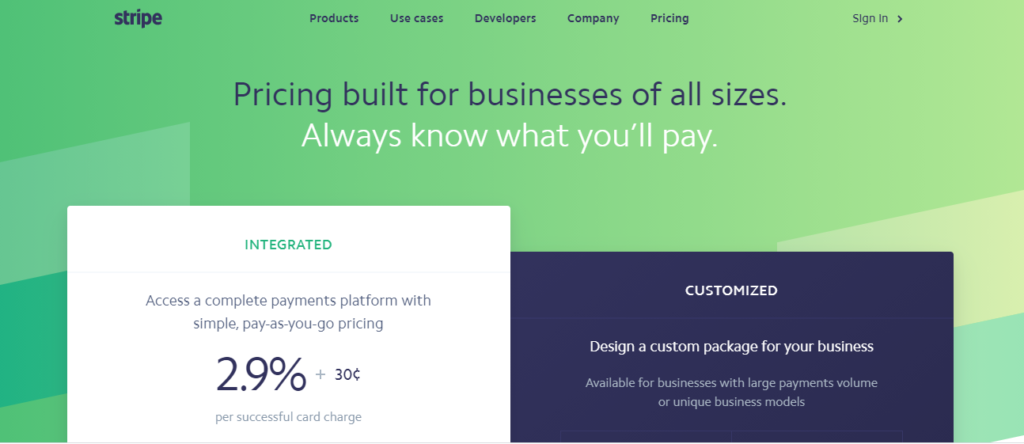 Stripe Fees 
Monthly fee –

no

Lock-in

 – no

Online transactions –

2.9% + 30 cents

In-person transactions –

2.7% + 5 cents

ACH transactions –

0.8% ($5 cap)

Recurring transactions –

2.9% + 30 cents
Square Fees
Monthly fee –

no

Lock-in 

– no

Online transactions

– 2.9% + 30 cents

In-person transactions

– 2.6% + 10 cents

ACH transactions

– no

Recurring transactions

– 3.5% + 15 cents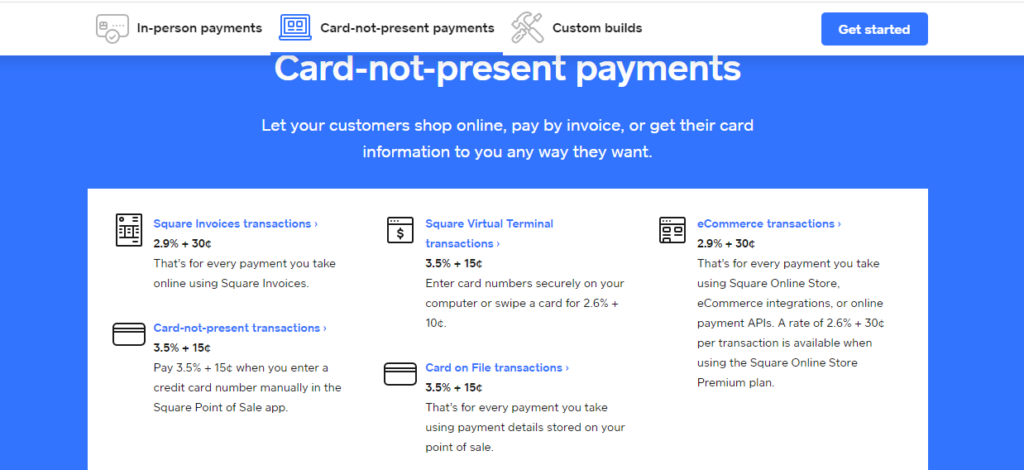 Stripe VS Square Features
If mentioning the features, we should say that Square is easier to use than Stripe. It is effortless to sign up and accept payments on this platform. Stripe supports 3 wallets. And most importantly, one of the most popular payment methods – PayPal.  
As for the Stripe, you should connect the processor to the website or a third-party application. When you set up a custom checkout, you should have some additional skills of maintenance. Payment options with Stripe are more flexible. It supports 8 wallets, 135 currencies, 25 countries. One drawback is that Stripe does not support PayPal payments. 
When considering the 2 options, there is an important question to take into account. What kind of business are you: a tech-savvy startup or a business owner looking for a user-friendly solution? 
Benefits of Stripe and Square
When comparing the 2 platforms, benefits also should be noted. Let us view Stripe benefits and Square benefits separately. 
Stripe Benefits 
On the official Stripe website, there is documentation meant for developers. And that proves that this platform is a very developer-friendly one. It is a payment platform primarily developed for those businesses where there are developers in the team. For example, Stripe suggests an option for in-app payment platforms, so developers can integrate checkout options specifically for one application or webpage. 
Another essential advantage of Stripe is that it has a very diverse payment options support list. It varies from popular credit cards to various electronic wallets. Supporting many payment options, you will definitely increase your conversion rates and income. 
Square Benefits
Square is a perfect option for those business holders who are just starting their way in the world of e-commerce. Anyone with no developer skills can choose desired templates and create a shop. And, there is one-year-long full access to the free custom domain accessible in the paid plan. 
There are several other features taken as benefits. You can access shipping labels, and use them when sending goods to buyers, manage inventory.
All of the Stripe vs Square's information will undoubtedly help consider two options and choose the suitable one. Each of them can be profitable in its unique way. Each was developed to make payment operations easier. Whichever variant you select, eSwap is there to integrate it with your business and support professional management. Square and Stripe integration synchronize all of your business-related data. So you can always have access to orders and their payment statuses.