If you're looking for some tried-and-true method to increase your sales revenues, you've got your answer! This blog post will guide you through retail upselling and the main upselling techniques in retail you can use to boost your revenues.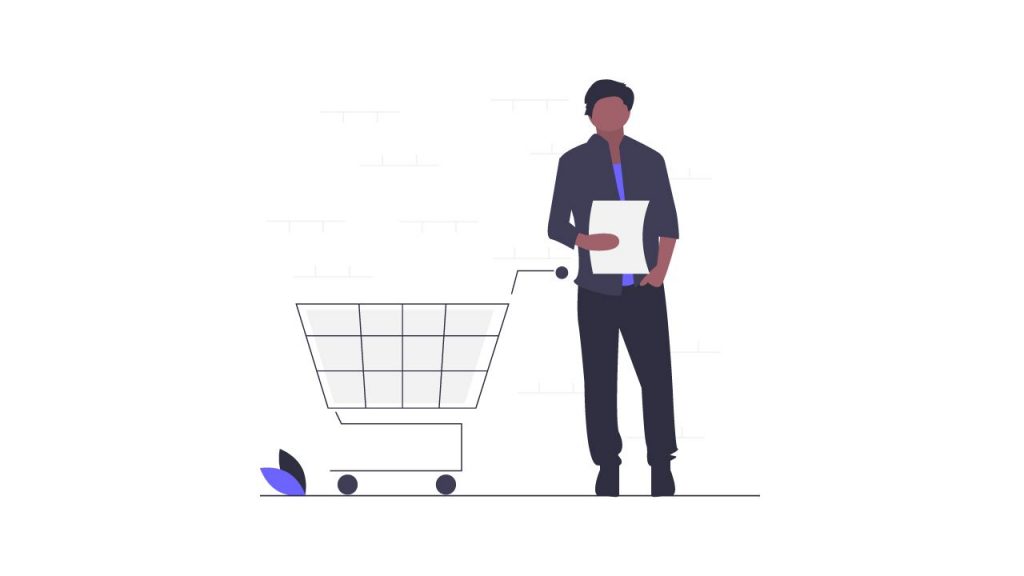 Before we list some working tips to implement upselling for your business, let's quickly figure out what is upselling in retail and why you should invest your time in it. 
What is upselling in retail?
Upselling is a cost-effective method of promoting more costly products to the customers that have already purchased more affordable versions of the product category. For example, a customer purchases iPhone 13, and the algorithm suggests them iPhone 13 Pro Max․ 
In parallel, retailers often use another revenue-increasing technique, cross-selling. This approach suggests add-ons to the already purchased item. For example, the algorithm offers a leather case for iPhone to a customer who had just bought an iPhone. 
Why are those two techniques so popular?
Upselling and cross-selling are cost-effective techniques that help businesses increase sales revenues with close to zero efforts. Setting up autosuggestions usually does not cost the company much time or financial resources. It's a matter of a few backend configurations, and the system starts working itself. Autosuggestions are based on each customer's recent purchase history. 
Meantime, upselling is a powerful technique to increase conversions, sales, and customer loyalty. The 2021 case study from Mirai reveals that upselling increases the average revenues by 14.05%. Those hotel guests who were suggested better rooms during the registration ended up booking more expensive rooms than they initially intended. 
To get a better insight on upselling and cross-selling effectiveness, check our previous blog post on examples of upselling in retail. 
Successful upselling techniques in retail
The golden rule of successful upselling tactics is to make relevant customer recommendations. The right upselling technique should not be about just promoting products and services that are profitable for the company. It should also save the customer's problem and help them easier find more upgraded products.
Further in this article, we will discuss some upselling techniques in retail. They will help you better tie product recommendations to your customer's needs. This, in turn, will increase their willingness to pay. 
Communicate to your customers
Getting customer insights is essential for making relevant recommendations to buyers. Therefore, utilizing all available communication channels to contact customers and open up about their needs is the first suggestion on our list.
Customer surveys, meetings with sales representatives, or emails asking customers to share their feedback can help businesses better analyze their target audience. Further, it's easier to implement an on-target upselling with more detailed information about the customer base. 
Pair recommended products with the initial purchase
Bringing an upgraded product closer to the already made purchase gives customers a better sense of the additional benefits they can get. If you're selling items online, creating visual comparisons can help increase the chances of selling. In brick and mortars, it's a good idea to have separate shelves for each product category, placing new models along with the older ones. 
Suggest reasonably expensive items
Though upselling is all about promoting higher-end products, suggesting too expensive items for your customers is not likely to result in a purchase. So, being financially rational is one of the topmost priorities for upselling techniques in retail. You should suggest products that fit the client's budget, and the best hint for that is the sum of the client's recent purchase. The rule of thumb is that the suggested add-on product should not exceed more than 25% of the original item's cost. However, this number can be changed based on the specifics of your customer base. 
Implement pre-purchase upsell
You can trigger customers to buy a more expensive product before they spend all their budget purchasing a more affordable option. This technique is called a pre-purchase upsell. It means the algorithms suggest more expensive products while a customer is still choosing what to buy. The popular section "You might also like" in online stores is one of the most popular options for pre-purchase upsell. However, keep in mind you should implement this upselling technique in retail before the customers reach the check-out window. 
Use monetary incentives
The hesitation of purchasing is usually connected with the high prices. Even though customers can identify the additional benefits of the more expensive product, they can't afford it. That's why monetary incentives are one of the most popular upselling techniques in retail. You can provide discounts for the suggested product or gift coupon codes to the customers. 
Successful upselling techniques are all about customers
The best upselling technique emphasizes helping rather than selling to customers. Therefore, make sure you implement the rule of three while organizing upselling techniques in retail. 
There are three types of products that should be displayed to customers:
Basic: Products that they initially choose 
Alternative: A bit pricier version of the original product
Best: The best and the most expensive version of the product
As you might guess, your goal is to lead customers to buy the best version of the product. However, even if you convince them to buy the alternative instead of the basic one, that's still a successful case of upselling.