During the past years, due to the pandemic, consumers have extensively adapted to online shopping culture, thus largening the eCommerce net. B2B E-commerce setting in its core does not fundamentally differ from B2C eCommerce. Yet it requires individual marketing strategies and approaches. Here are the 2022 B2B eCommerce trends you should be attentive to.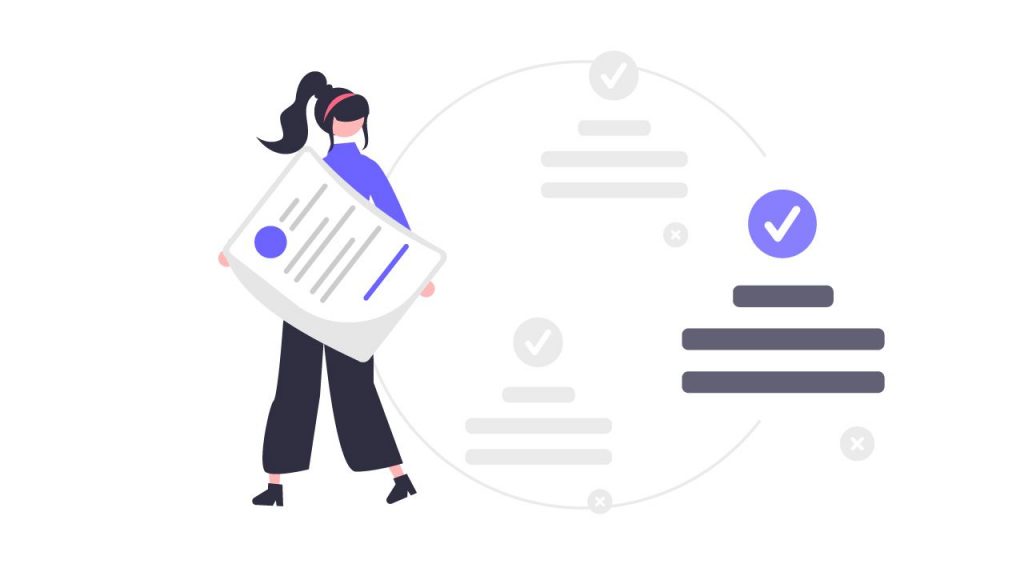 Green consumerism 
One of the trends set to rise in 2022 is Green Consumerism. The term refers to the process when customers choose products that are produced in an environmentally friendly way, without harming the planet. It was estimated that over 2 billion tons of waste end up in landfills worldwide per year. As a business, you can look for ways to use sustainable production as well. You can later use it as an advantage and an additional selling point for your products. 
Digital marketing strategy integration
It is no secret that after the lockdown, many businesses shifted to online platforms. Therefore, previously effective marketing strategies might not work well now. That's why adapting to a new environment was one of the biggest challenges for 2020-2021. However, the more companies move to online platforms, the higher competition and the more expensive digital marketing becomes. This makes the development of the unique digital marketing strategy one of the greatest challenges of 2022.
Personalization through artificial intelligence 
It seems that more and more companies are headed towards a more personalized rather than a primarily targeted approach to their customers. Artificial intelligence (AI) is the tool we can lean on for providing a more personalized approach to the customers. Among all the other aspects of human life that it will affect, AI is also revolutionary in the e-Commerce marketplace. It combines all the data with access to the consumer's previous browsing and shopping history, standard searches, and any matching purchases done in the past. AI is helpful for retargeting, research, outcome tracking, and microtargeting purposes. 
Website optimization 
Another growing  2022 B2B eCommerce trend is website optimization. Today, web tech allows to testing of different types of the same website. Experimentation of various sorts, such as change of font, letter size, color, visual additions, etc., are being implemented and measured alongside their performance and engagement rates. These additions have a high impact on your sales rates and customer satisfaction, thus engagement. 
Omnichannel commerce
Many businesses limit themselves to social media as their leading platforms of advertisement. While they can bring much traffic to your campaigns and assure many purchases, broadening your scope to other platforms is always a wiser choice. Some customers do not feel confident about online shopping through social media, which backfires as a loss of potential sales. Keep in mind that most B2B customers research on their own, and it is crucial to offer them more than one option to guide your product. In other words, businesses should practice omnichannel commerce, which includes advertising on a variety of platforms, sales channels, or applications. Sure, this might seem like much work, but the advantage of most B2B trading is the long-lasting partnerships and high-value customers. So it is definitely worth the effort. 
Flexible payment methods 
With all the new trends emerging, we could not forget the growth of B2B self-service buying models. Previously, they were popular in B2C settings. Yet, the practice is gaining popularity and will probably take over in 2022. The most vivid example of the matter is payment options. Transactions and payments in the B2B world used to be completed via phone calls or other measures. Yet, with the digitization that is taking place worldwide, B2B buyers too, seek as minor interactions with sales representatives as possible. They prefer to use self-service tools. Keeping that in mind, it is very important to have flexible payment options. This should include credit cards, mobile wallets, PayPal, invoicing, e-checks, purchasing or commercial cards, physical checks, purchase orders. 
Mobile devices + B2B eCommerce 
The number of smartphone users proliferates, according to Statista, the forecasted number of smartphone users by the year 2023 will exceed 7 billion. Mobile apps are responsible for most mobile traffic, unlike mobile browsers. According to Amazon Business, more than 60% of B2B online buyers research their products online on mobile before making a purchase. This pinpoint is heavy enough to make you think about investing in mobile marketing and sales. 
Augmented and Virtual Reality (AR & VR) Application
Perhaps, one of the most heated 2022 B2B eCommerce trends is implementing augmented reality in the customer shopping experience. Augmented reality is the technology that allows the integration of real-world surroundings with virtual elements. The purpose of this technology is to allow online shoppers to know how a specific product would look on them or around them before they can buy it. In other words, it compensates for the fact that the customer cannot physically touch the product by giving them a virtual reality where they can do it. By providing this opportunity, you ease your customer's decision-making process, creating a more trusting environment and increasing your sales purchases. 
Invest in SEO
As mentioned above, the digital platform is becoming more competitive than ever.. Businesses need to stay visible to their customers to maintain high purchase rates. There are SEO aspects that you are more likely to put additional effort into than before. These include AI, Voice and visuals search commands, video search, accessibility, and keywords.
To Sum Up
Above B2B eCommerce trends are fueled by technological advances. As one of the leading industries in the world,  it is crucial to follow the trends and implement them correctly to achieve the best results in eCommerce.