In 2020 the whole planet suffered from Covid-19 and its consequences. There has been no industry that pandemic losses bypassed, and the world is still fighting it. We all hope and expect the upcoming 2021 to be the beginning of a new Corona-free life. Going on to 2021, we thought out of improvements in the supply chain industry. Thus let's find out supply chain trends 2021, mostly supply chain management trends and issues.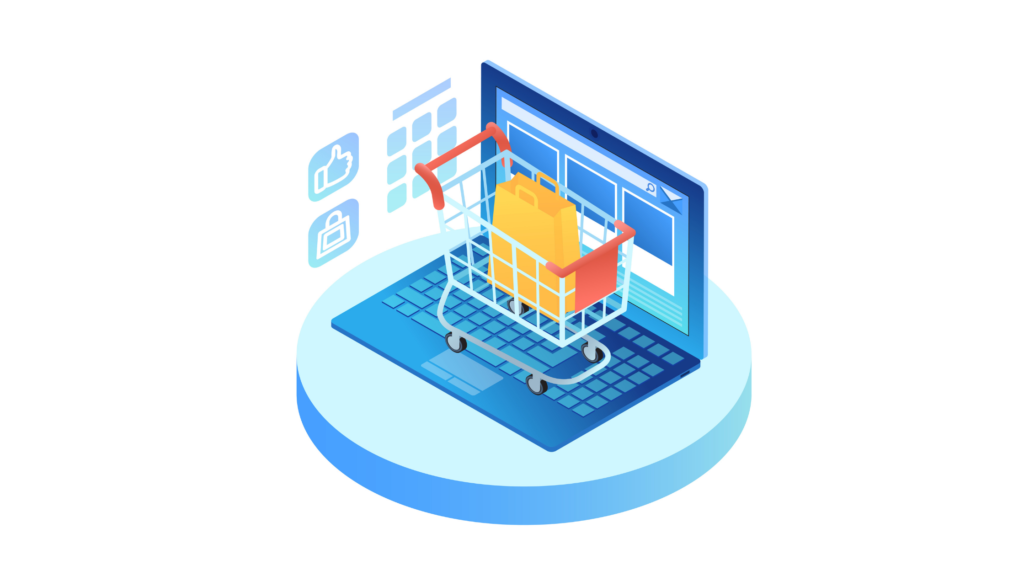 The main points to look at:
What is Supply Chain

Why is the importance of supply chain management 

Top supply chain technology trends
What is a Supply Chain? 
The definition of the supply chain lays in describing it as the whole commercial process, how the products pass to reach final buyers: from making to selling goods. It includes every step – the material supply, manufacturing (making raw materials become finished products), distribution (transportation) and sales (distribution). 
The supply chain industry functions include product development, marketing, operations, distribution networks, finance, and customer service.
Various sides are involved in those processes – vendors, manufacturers, warehouses, transportation companies, retailers, and consumers. 
The importance of supply chain management 
An essential part of every business process is the supply chain and its management. All the components of this chain should be thoroughly controlled. It will cause a cost decrease and a profitability increase. Accordingly, even if only one part breaks down, customers can reduce, the competitive edge can be lost, and the whole chain can get destroyed. 
Some studies showed that customers' possibility to come back in case of the efficiently organized supply chain is 71% higher. Every single step it contains so many risks. SCM lessens the prospects and makes sure everything runs smoothly with delay minimization, time optimization and other possible solutions. 
Supply chain industry trends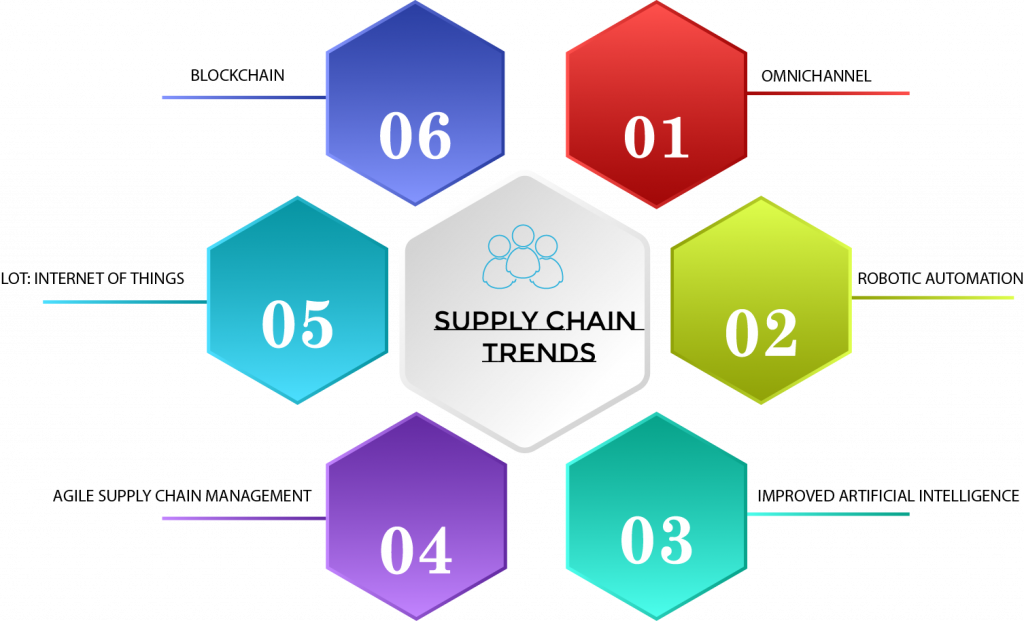 Improved Artificial Intelligence (AI)
In the upcoming year of 2021, Artificial Intelligence will become a considerable help in supply chain management. It will come out as one of the most important driving forces for the growing supply chain industry. With the use of varoius algorithms, you'll be able to save time and minimize human errors. The potential of AI is vast, and it can perform tasks of any rate of difficulty. All the operations in the supply chain can be done accurately and efficiently. 
Robotic Automation
Robotic automation is developing the supply chain by investing drones, driverless vehicles and other equipment for logistic operations. According to some reports, more than half of US companies in 2019 spent more than a 860million dollars on about 16.400 robots. Supply chain management becomes more exact due to robotic technologies. 
Agile Supply Chain management
So that the supply chain was functioning at its best, it needs to be more flexible and agile. Agility, as a supply chain trend shifts the traditional approach. 2020 showed that unexpected situations could become a severe threat. By getting agile, companies can make sure they can handle natural disasters. Supply chain managers can thus identify potential problems and develop appropriate solutions, responding to the processes much more operatively. 
Omnichannel is a new trend
Whether online shopping or in-store, customers always expect to get a perfect customer and shopping experience. So omnichannel is what your business needs. You will have way more to organize and handle, but your customers will have the opportunity of simultaneous shopping and delivery. Omnichannel supply chains give that chance of having a smooth experience. 
ScaaS and SaaS
Software as a Service and Supply Chain as a Service becomes more and more popular. More and more companies adopt these methods of outsourcing for activities of inventory management, packing and logistics. And of course, they help to organize the processes faster, smoother and more effectively. 
IoT – Internet of Things
The idea of IoT is the automated management of inventory and movement. The system collects data to analyze to one central system. As a result, supply chains produce insights. The system improves not only management but also general operations, marketing and hiring processes. 
Blockchain
Customers like to get the products precisely on the day of ordering. The BlockChain technologies are of immense help here. You can deliver your digital data immediately and securely with BlockChain. Customers, shipping lines, logistics firms, and vendors can communicate over a single platform. All the data or information is stored in the form of blocks and at a single location.
Technologies grow and develop hour by hour. All the processes become more sustainable, smarter, faster and more customer-centric. All the supply chain management future trends like IoT, AI, BlockChain and other derived models of technology automate processes, improving distribution and customer experience. Following the trends, we hope you'll grow your existing supply chain and reach the desired results in the upcoming year.