We don't want you to go into the guesswork of what a fulfillment center is and how it is different from a warehouse or distribution center. So, we've designed this blog post that will answer your question, "what is a fulfillment center?" in every detail.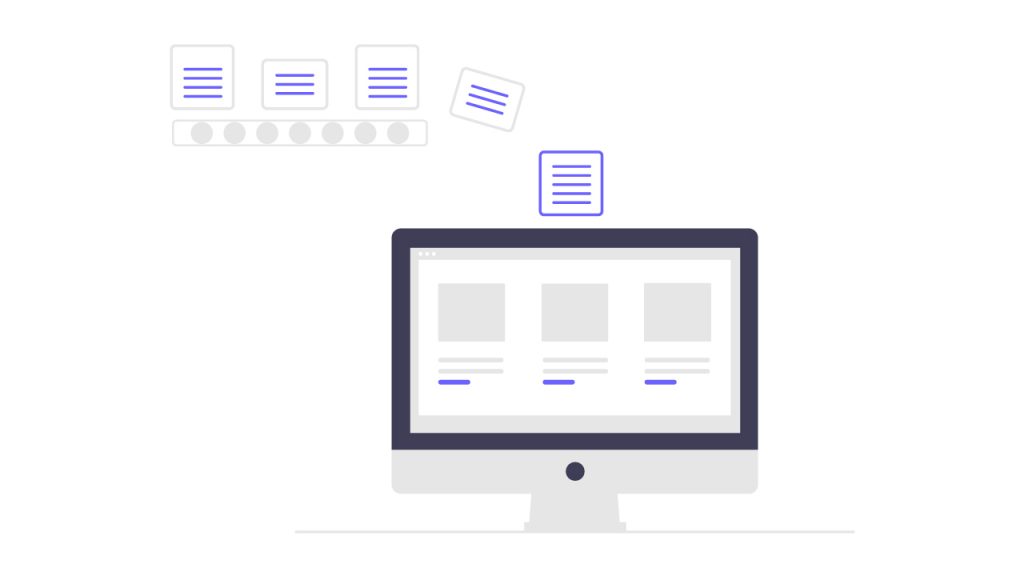 But before we get deeper into fulfillment centers, let's quickly define the two terms. They are often used with fulfillment centers interchangeably. 
Warehouse
A warehouse is a dedicated space to store goods. It usually follows the appropriate arrangement of products in the storage space so that products are not spoiled and it's easy for warehouse workers to find whatever they need. 
Warehouses usually don't accept external customers. If a particular product is required for sales, warehouse workers pass it to sales points. The latter, in their turn, organize the transfer of the product to the end consumer. 
Read more about warehouse management.
Distribution
Distribution usually refers to distributing the ready products to intermediate sellers. Unlike warehouses, distribution centers accept external customers and exchange goods with them directly. 
Why are they interchangeable with each other and the fulfillment center?
Because all those three terms refer to a physical space where you can store goods. However, based on the further operations and provided services, those three broadly vary.
Below, you will learn how. 
What is a fulfillment center?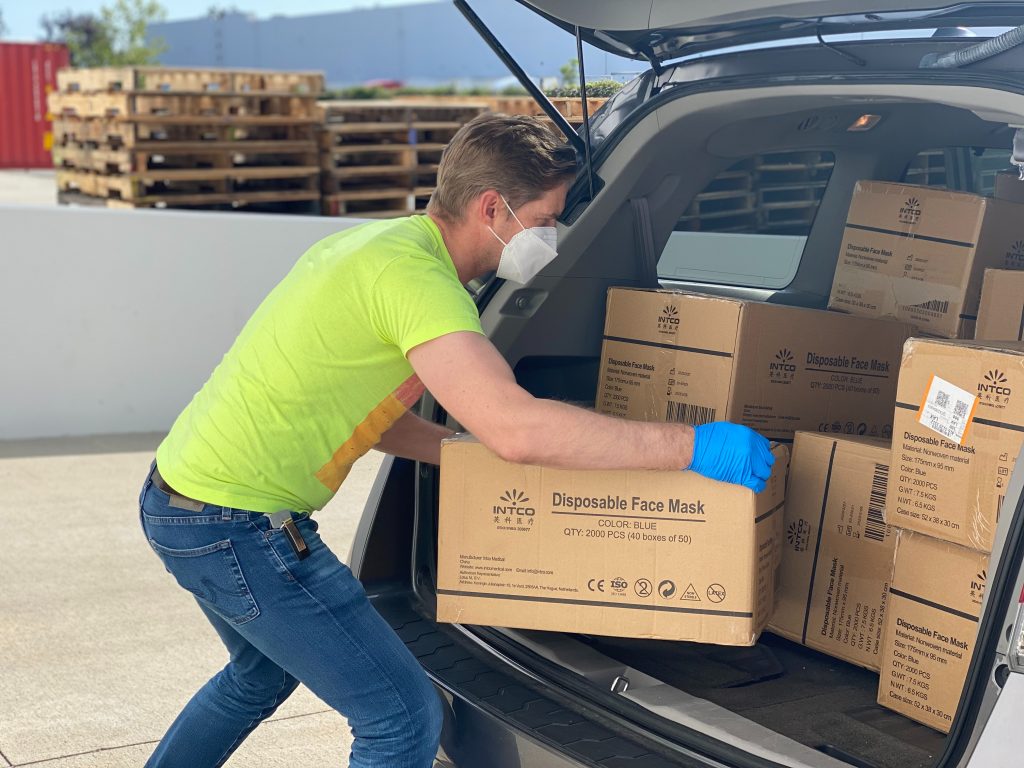 The fulfillment center works backstage when eCommerce customers make an order and receive their goods. Mainly, when a customer finalizes their order, a fulfillment center worker picks and packs the order into a box and labels it for shipment. 
All this process, called order fulfillment, takes place in a fulfillment center, where there is storage for all the goods that can be delivered online.
To state once again, a fulfillment center is a place where products are not just stored but also processed for delivery. A warehouse (sometimes used as a fulfillment warehouse) is dedicated to storing only the goods.
Fulfillment center for B2C and B2B
Fulfillment centers organize the operations on the seller's behalf not only for B2C but also for B2B customers. Generally, the flow of the operation goes in the same way. However, in the case of B2C orders, a fulfillment center organizes a direct shipment of the product to the customer's home. In B2B, the fulfillment center transfers the product to the client's larger retail center. 
Is it worth investing in outsource partner for eCommerce businesses?
Our short answer is yes, eCommerce companies should invest in fulfillment centers. It could even be stated that those companies sometimes can't survive without fulfillment centers. 
However, this might not be convincing enough for you, who just got familiar with the fulfillment center concept. For that reason, let's list some of the benefits that fulfillment centers have for businesses. 
A fulfillment center is a cost-savvy option for an eCommerce company
With its large operations volumes and established partner relationships, a fulfillment center can have more beneficial deals with vendors than a single eCommerce company. 
As fulfillment centers group many eCommerce stores' products under their roof, they gain stronger buying power. As a result, many stakeholders of the order shipment process, such as suppliers of packaging materials, carriers, etc., give significant discounts to such centers. 
The fulfillment center, in its turn, passes this discount to its clients. eCommerce companies would otherwise pay more for the same services. 
What's more, by partnering with fulfillment centers, eCommerce stores save on the budget they need to spend on storage space, utilities, and labor. 
Outsourcing shipping procedures free time for strategic development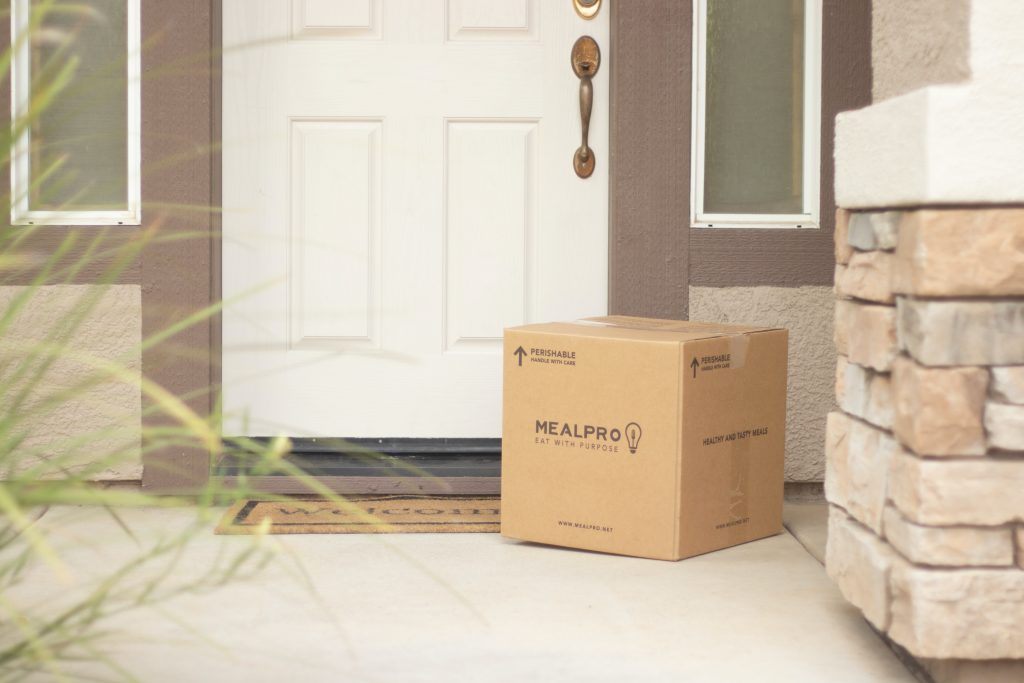 Everyone has limited resources. So, when a company becomes too busy with technical and repetitive tasks such as picking and packing the orders, they have less time for seeing the big picture of the company's future development. 
That's another reason why many eCommerce businesses choose to outsource those tasks. They choose to concentrate on operations that should be done by the company's in-house staff. Those include strategy development, managerial decision-making, the weighting of growth opportunities, etc. 
So, why do you need to spend extra time and resources on the tasks? There is a more professional staff that can do it instead of you. As a result, you get free time to do things that carry more value for the company in exchange. 
How to choose a fulfillment center?
When choosing a third-party logistics company (3PL), you should carefully outweigh all its pros and cons. After all, your outsourcing company will contribute to your corporate image, and you don't want your partners to ruin your hard-earned reputation. 
Therefore, one of the first things we recommend you to pay attention to is how timely the outsource partner organizes deliveries. 
Aside from that, you should make sure the fulfillment center is up to date with all the eCommerce industry trends. The supply chain trends of 2022 tell us inventory management operation is one of the key tendencies industry players should consider. 
To sum up, ensure your company corresponds to two main points. 
Switch to

automated inventory management

if you haven't done it yet. 

Make sure your chosen fulfillment center company can work with your eCommerce software.