Anyone doing an eCommerce business values the importance and the benefits of automation for smart inventory control and stock management. It is one of the top assets that eCommerce businesses could ask for.
Automation solutions help to save time and reduce costs for shipping and logistics issues. There are so many advantages of automation system use. It benefits both big and small businesses.
Moreover, this system helps to reduce the time spent on administration too. The human input becomes less due to the automated systems for the overall business control. It is a huge help for anyone dealing with minor or daily repetitive tasks.
Let's now discuss the overall system more in detail. We will cover the essence of the automation solutions and the top benefits it offers.
What Is eCommerce Automation?
eCommerce Automation is the use of software tools to manage different tasks related to stock control. With the automatic control systems' help, the manual working process is replaced with the automated ones. The human impact, however, still exists, but at a significantly lower level.
If automation helps manage easy inventory control for your business, why not apply it? Nowadays, it becomes easier with SaaS software solutions like eSwap.
Workflow automation is an excellent example of understanding the essence of automation. With this feature, you can manage your order routing from A to Z. It refers to the whole process of your stock control over multiple warehouses. The users can choose where to send their stock. It may be their eBay store or Amazon FBA warehouses.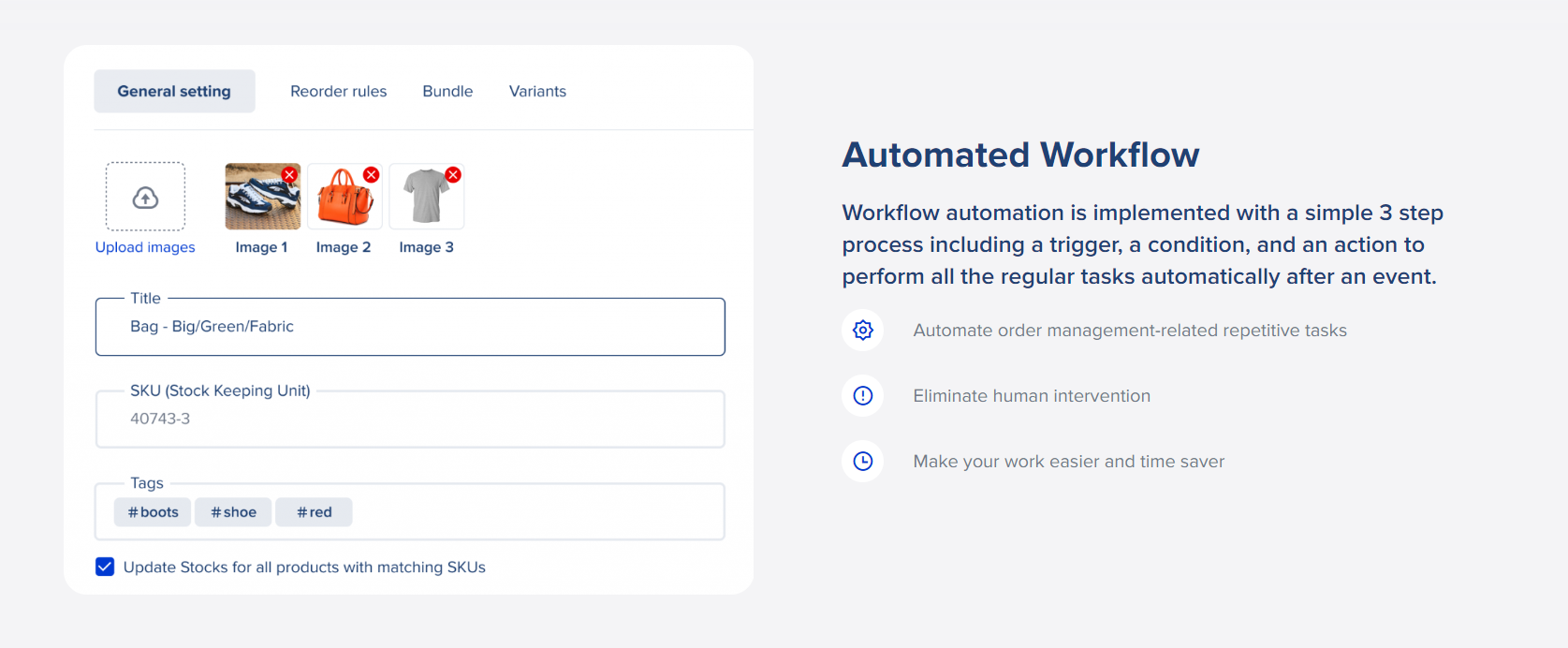 The users can enjoy the automated process due to the integrations for different sales channels like Amazon, eBay, BigCommerce, Walmart, etc. This is helpful, especially for multichannel sales control. Instead of going to these multiple sales channels to do repetitive tasks like stock updates, order management, and issuance of invoices, you can control them all from one dashboard. The whole process becomes possible with the multichannel listings feature.
How Exactly Does eCommerce Automation Work?
Technological development offers the use of AI (Artificial Intelligence) to perform different tasks. The above-mentioned basic tasks are performed via simple AI solutions too. It'sIt's a well-known fact that AI can mimic specific human actions. But it is done to a certain limited degree.
Machine learning is another method to apply automation. It'sIt's a method to improve AI. In addition, Machine Learning provides a more personalized experience like keyword research to find your desired product. Another example may serve the cases when customers see the product recommendations on their feed. This is how personalization works with machine learning

Chatbots are a great example to show off the power of Machine learning in eCommerce. Anyone visiting an online store may see those little customer service chatbots. These chatbots are tools that gather information through the customer's chat responses. They can help to answer different frequently asked questions by the customers. 
Automation Examples for eCommerce
Now you know the essence of automation in general. So we can dig into more.
Let's find examples of how you can use automated systems to save more time and resources.
Automated Customer Care Service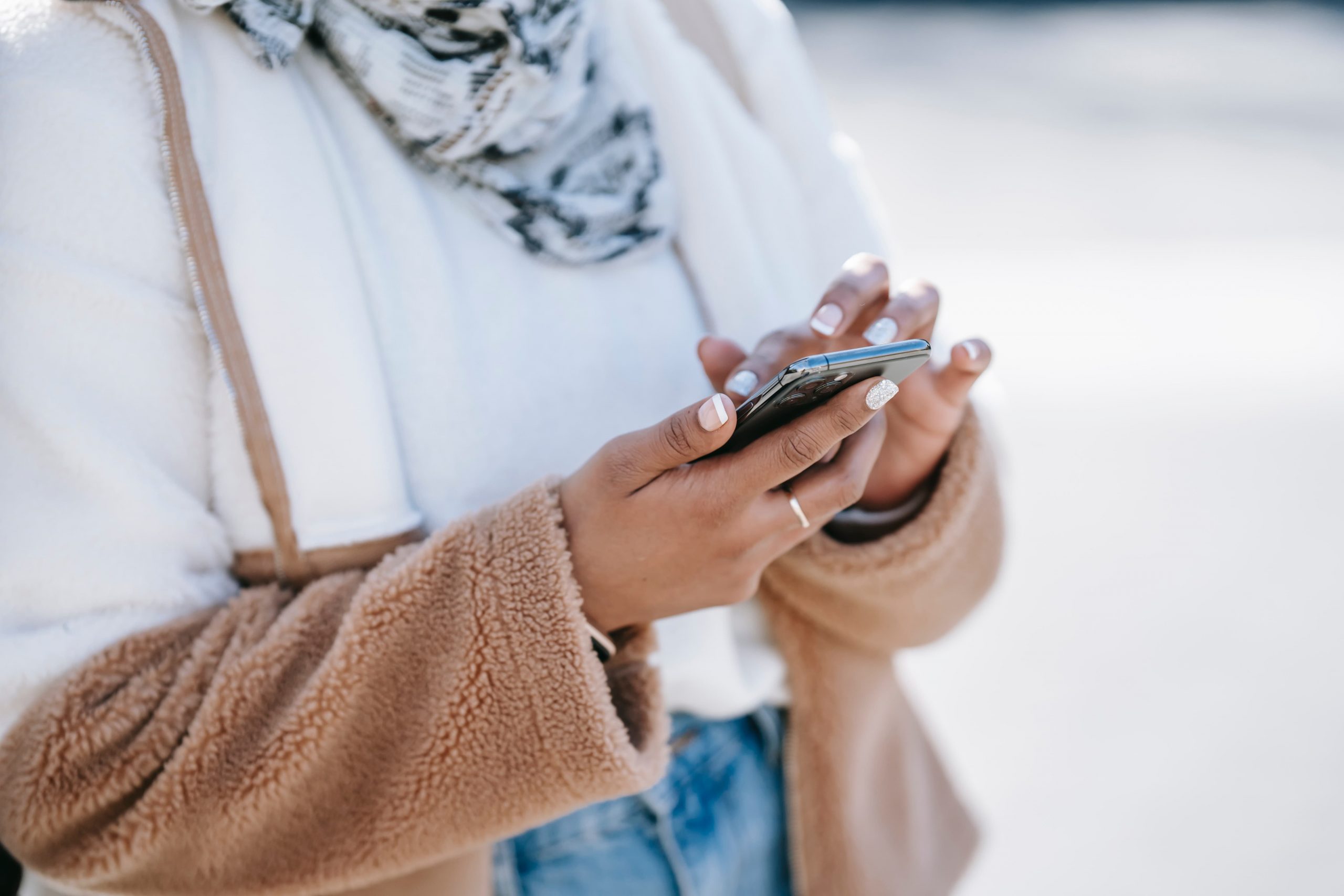 Automated customer service is one of the most common examples of eCommerce company automation. Businesses can use automation of this kind to deliver their clients fast and accurate answers to their questions. It helps companies save time and money by reducing the need for customer service representatives.
Being online 24/7 is especially challenging when customers are located in different time zones. Automated customer care services can help businesses save time and money by providing answers to questions outside regular business hours.
There are various types of automated customer service tools that businesses can use, such as chatbots and virtual assistants. In brief, chatbots are computer programs that can mimic human conversations. Companies use them to provide customer support, and answer frequently asked questions. On the other hand, virtual assistants are computer programs that can perform tasks on behalf of businesses or individuals.
For instance, a platform like Zendesk has an AI-powered chatbot feature that businesses can use to provide customer support. The chatbot can answer customer questions and direct them to the right resources.
Automation of an Abandoned Cart Recovery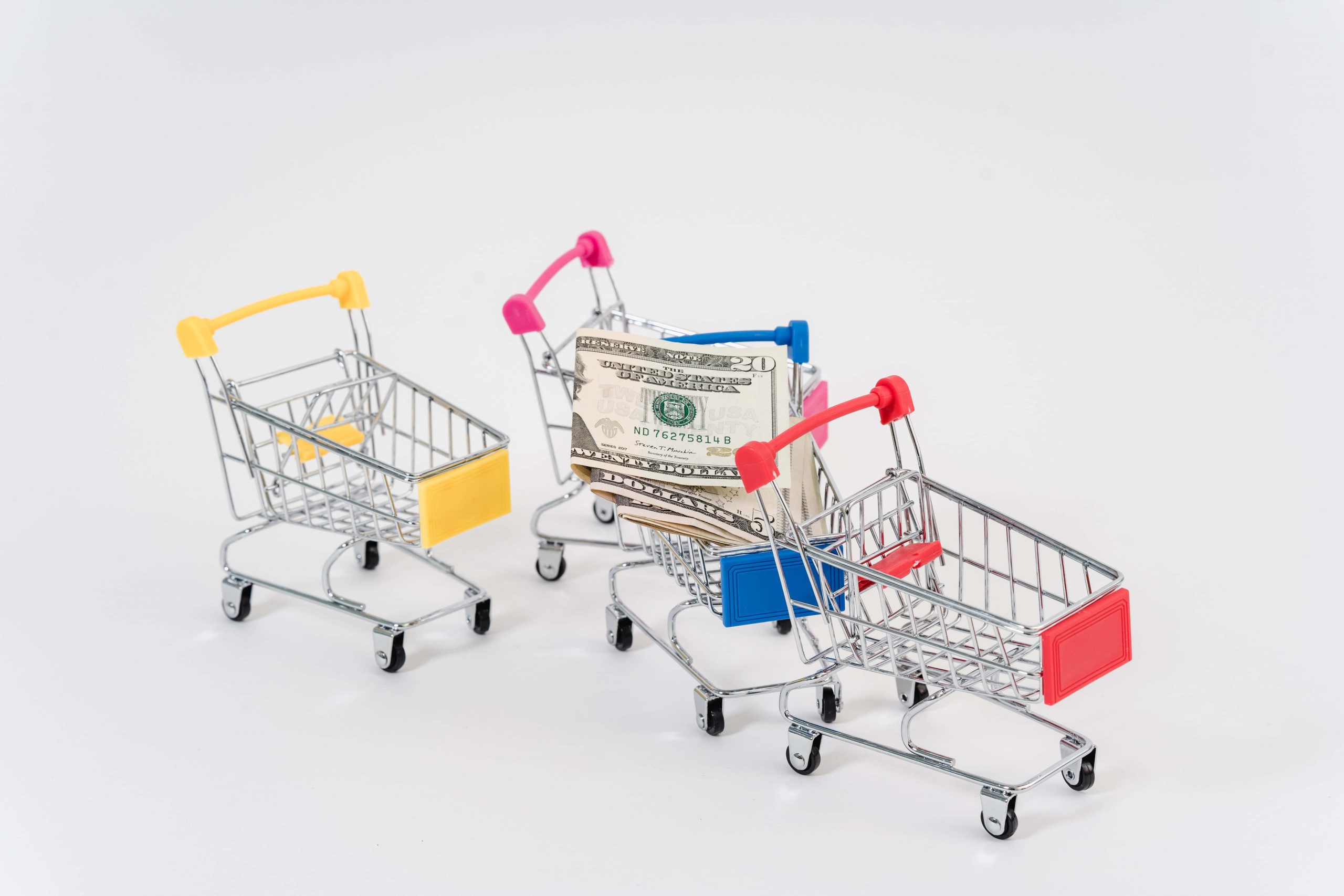 Email marketing is where the advantages of eCommerce are easy to notice. It's a great method for lead generation, which is so important for eCommerce businesses. You can send regular updates about your product and raise awareness for more product purchases. It's easy to spread promotions to increase traffic to your eCommerce store. 
Mailchimp is a great platform to serve your eCommerce email marketing. They help to remind your cart abandoners about the product they intended to buy but didn't. There may be various reasons the customers do so, like loss of internet connection or lack of funds. No matter the reasons, you can easily send your customers proper reminders. It will help you get them back. The cart abandonment email usually contains a product link to the checkout page. There is no more innovative way to remind your cart abandoners than using automated solutions. One of the main benefits of automation is saving time by doing everything manually.
Product Review Automation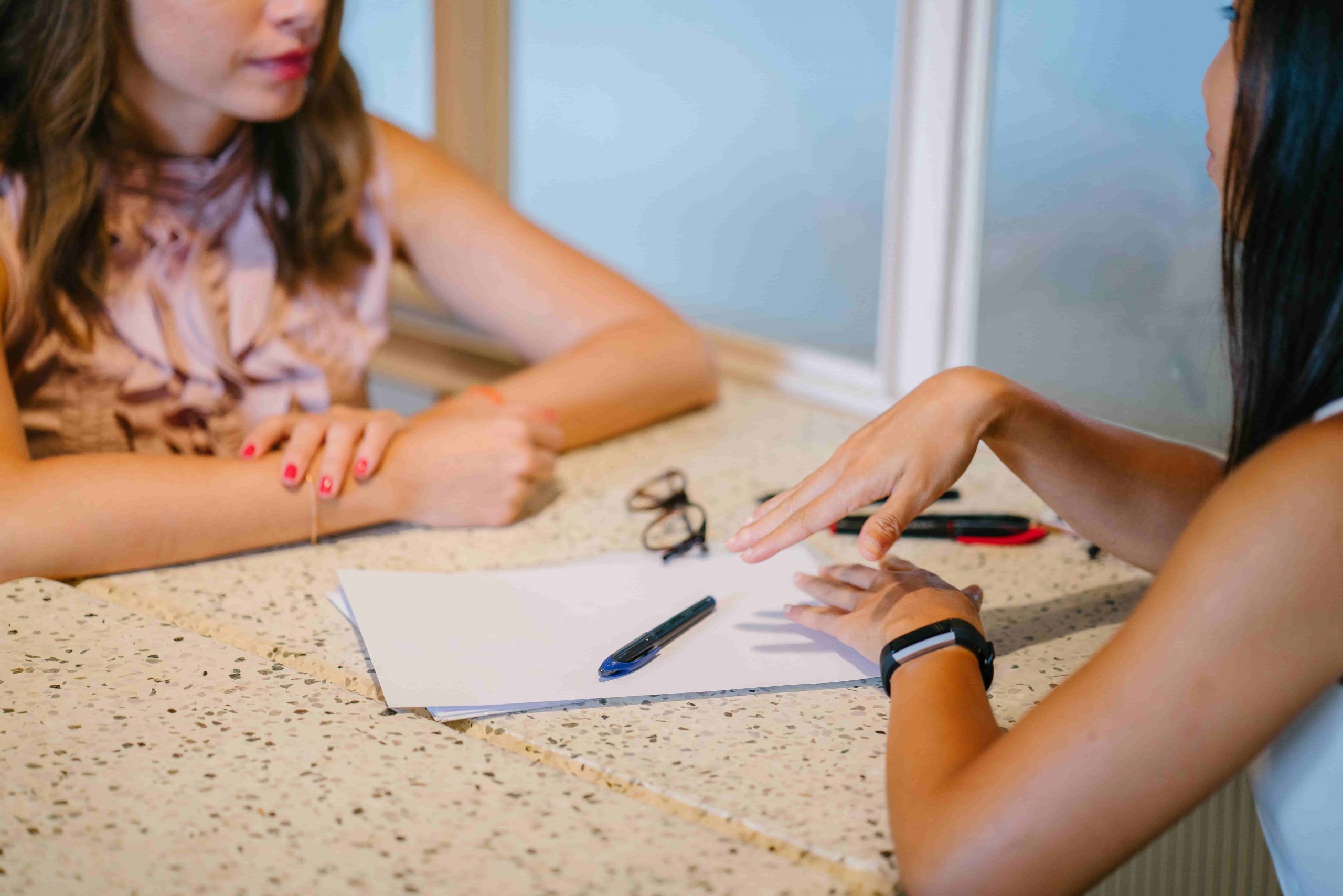 The majority of customers read product reviews to decide what to purchase. It's not about the star ratings or high scores only. However, it's common for customers not to leave any comments or reviews after a purchase. It would help if you were clever enough to remind your customers to leave product reviews. 
These are the types of emails your business needs the most. They help to trigger your customers when a certain amount of time has passed. In order to do so, you should set up a review request module. 
Moreover, automated product review collecting will get you more organic traffic. Google loves to see when people leave comments and reviews on certain products. It defines such websites as quality ones worth being on the top of the search results. After all, that's one of the main goals of eCommerce businesses – to be visible to their potential customers.
Software Automated Invoicing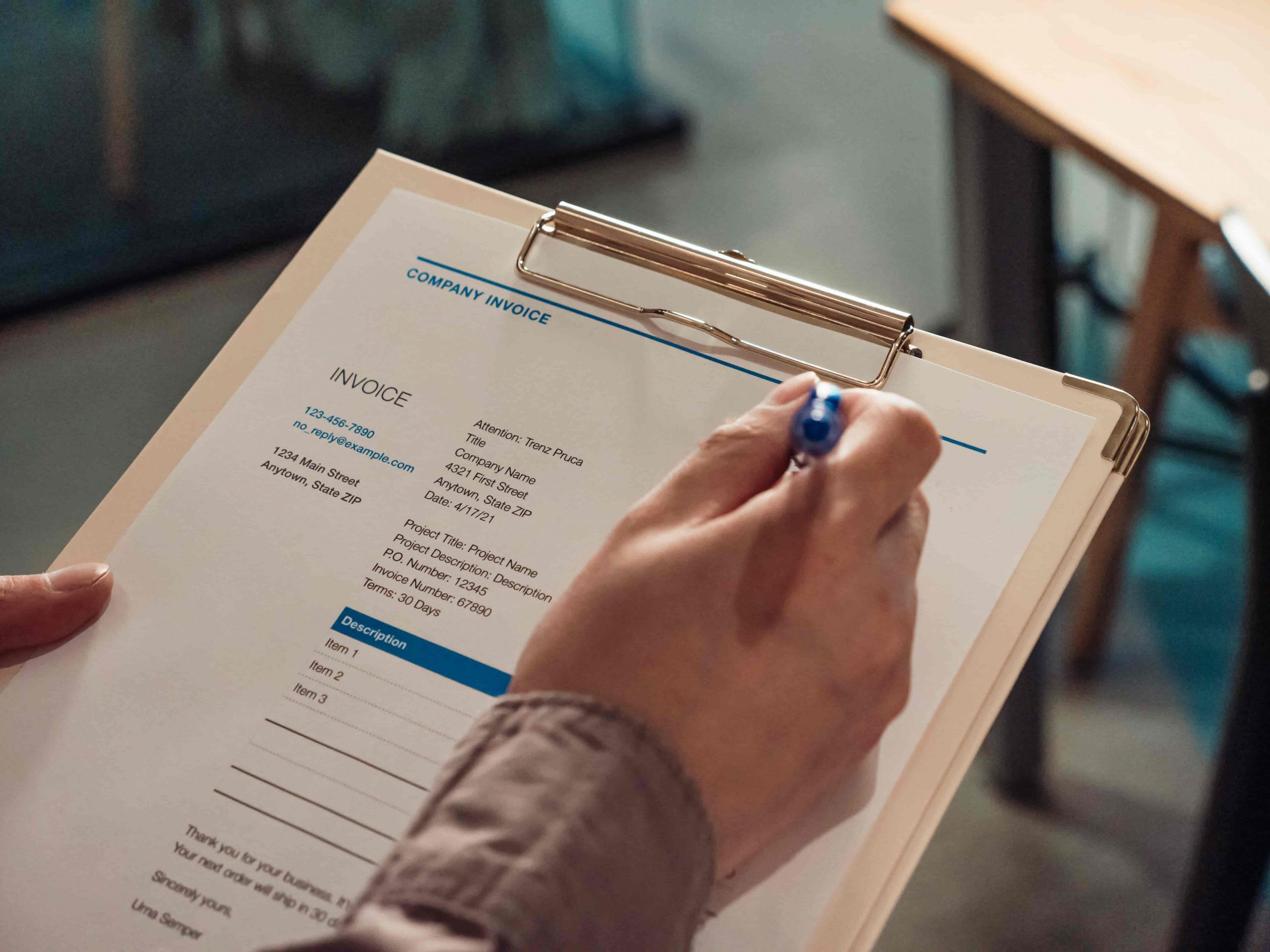 As you request your customers pay for their purchased products, you must provide all the necessary convenience. It is impossible to process manually. But you can prepare recurring invoices with automation within minutes. eSwap also offers QuickBooks or Xero integrations to help you manage your accounting issues and invoicing processes. Such integration will never leave your on-hand inventory to get out of use.
Automated invoicing features will remind the customers about the outstanding balance. You can set up a notification to be sent after a certain period or right after each purchase. That'sThat's how you can get paid on time and make your eCommerce business more successful.
It's not only about the automated email notification to your customers. You should also have an online payment gateway to make the process more comfortable. The customers will get an email notification about the outstanding balance and a link to the payment gateway. That's how automated invoicing software works – you save time and get paid on time.
eCommerce Marketing Automation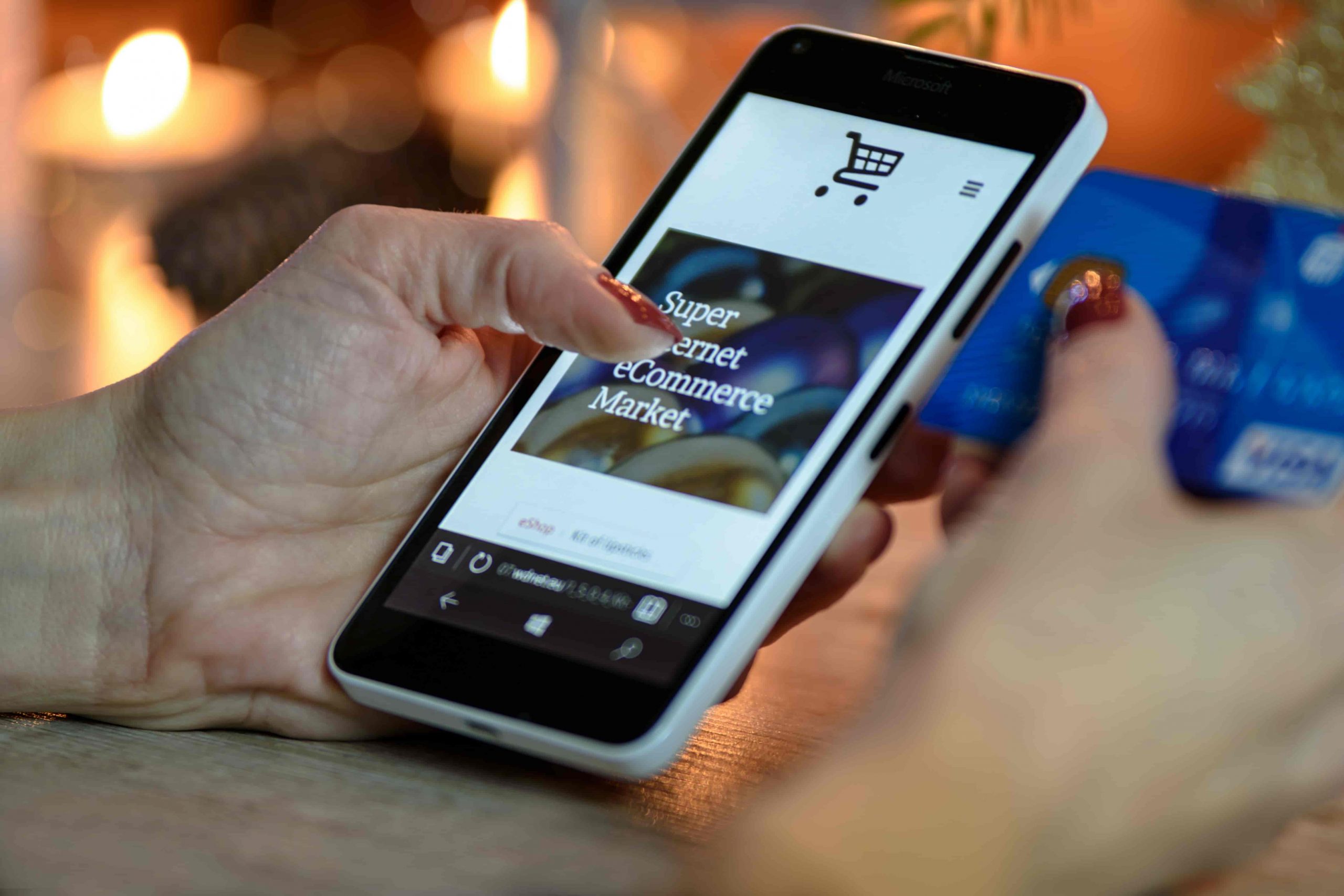 What's better than having more time to focus on your eCommerce marketing strategy and working on the business development? By automating email marketing and other processes, you will have more time to focus on the growth rather than the challenges coming your way.
This doesn't only apply to email automation tools. Marketers can use various software to save time and get more out of their eCommerce business. For example, social media management tools automate posts and content sharing. Also, don't forget about analytics tools to see the results of your eCommerce marketing efforts and make necessary changes on the go.
Benefits of eCommerce Automation
Customer Satisfaction
As we can see, there are many benefits of automation in eCommerce, from managing orders to meeting customer satisfaction. Customers enjoy the overall automation. It allows them to purchase quickly and save time. In return, eCommerce businesses get more repeat purchases. These are the main advantages of eCommerce business automation.
Customer satisfaction is the most crucial asset for any e-commerce business. Automation has many advantages in eCommerce, but customer satisfaction is at the top of that list. E-commerce businesses focusing on customer satisfaction will always have the edge over their competitors. There are many moving parts in an eCommerce business, and it can be challenging to keep track of everything. Automation can help take care of the little details to focus on your customers.
Order Tracking Information Access
Order tracking is another no less important than customer satisfaction. eCommerce automation enables customers and businesses to know exactly where the packages are. Additionally, automation helps to access product information and pricing faster and efficiently.
It is not a secret that customers always want to be informed about their order status. Order tracking information access is one of the significant advantages of eCommerce automation. Thanks to this feature, customers can track their orders and get updated information about the current status of their shipment.
In fact, nearly 70% of consumers mention the ability to track their orders as one of the top three considerations when purchasing online. As a result, online stores lacking this feature may lose a big chunk of their potential customers.
Consuming Time
eCommerce automation tools help save time and reduce human errors. Saving time or not wasting it on repetitive tasks allows businesses to concentrate on decision-making for their growth. This means that companies can now focus on value-added tasks they were unable to do before.
In fact, automation can help businesses improve their efficiency and optimize more work-specific processes. eCommerce automation can help you save a lot of time by taking care of tedious tasks such as orders, product listing, and inventory management. All these can be easily automated. Strategize and grow your business while automated inventory management software does all the work for you!
Integrating Data
eCommerce business automation also helps integrate data from various software platforms and applications. Imagine a situation where a customer places an order on your website. When an order arrives, data moves to your accounting software, which creates an invoice. This is just one example of data integration.
In other words, eCommerce business automation helps businesses connect different software applications and platforms to streamline their processes. Businesses can save time and energy by reducing manual data entry.
Convenient Pricing
Another significant advantage of eCommerce business automation is that pricing is more convenient. With automation, businesses can offer a wide range of prices for their products and services. Convenient pricing opportunities are especially beneficial for businesses that sell products in various countries. Imagine that you have a product that you want to sell in the US, UK, and Canada. Automation will help you set different prices for each country and offer discounts or free shipping to customers in certain countries.
Another advantage of convenient pricing is that automation tools can help businesses change their prices based on competition, customer demand, or other factors. Thus, you can always stay one step ahead of your competitors.
As you can see, eCommerce business automation has many advantages that businesses cannot ignore. Automation can help businesses save time, money, and energy. It can also help them improve their customer service and have flexible management strategies in place.
Closing Thoughts
Admit it, eCommerce automation can help save your business time and money. By automating the processes necessary for a thriving online store, you'll be able to focus on more important tasks and watch your business grow. If you're looking for a way to take your business to the next level, we suggest considering eSwap'seSwap's groundbreaking management features that will allow you to manage your business anytime from anywhere! Start automating your business today, and see how far you can reach your goals!