Technology is ruling all industries of the modern world. Its benefits are countless – from time-saving and resource optimization to errorless operations. Wholesale and retail industries are not exceptions. Companies develop strategies and utilize resources for effective and efficient inventory management, with substantial inventory volumes being the primary asset and a critical supply chain element. The involvement of technology and automation successfully controls this very challenging and repetitive task.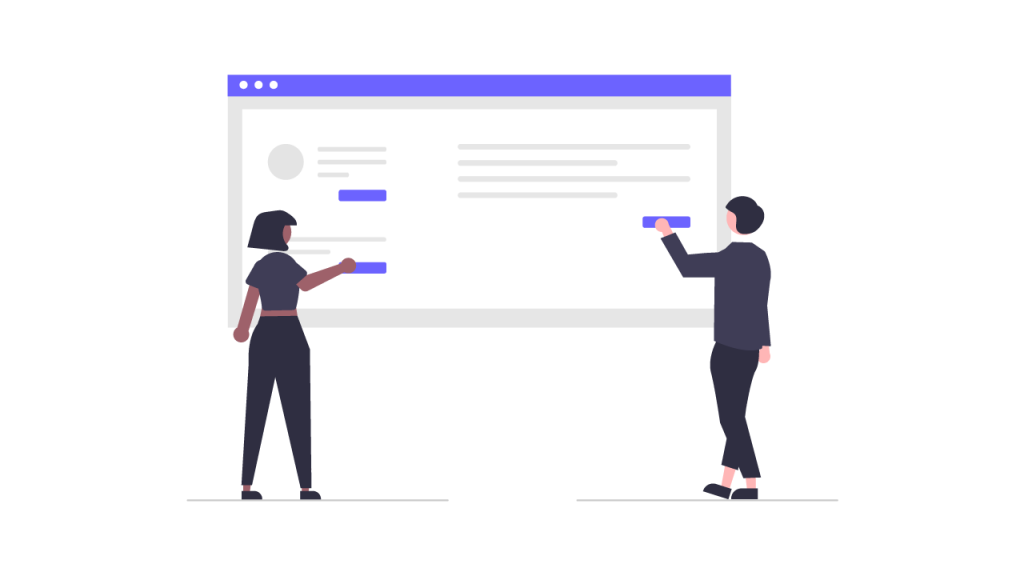 The automation is achieved through the integration of inventory management software. It supports order management, inventory, and warehouse management, provides different analytical and statistical reports, etc. 
Nowadays, integration of IT is not a luxury, and even small retailers, wholesalers, and distributors can afford it.  
What is automated inventory management?
One of the central goals of each retail and wholesale business is to ensure smooth supply chain processes. To make it possible, companies utilize specific software solutions to control the stock in real-time while reducing errors and efforts. 
As stated by Global Market Insights, the sudden appearance of COVID-19 caused more companies to invest in advanced inventory management systems to ensure optimal control and supply of stock across supply chains in an effective way. 
Benefits of automated inventory system
There is no doubt that companies who decide to save resources and not invest in automation will lag in massive competition. Let's see some of the benefits of automated inventory management for business.
Time-saving
Different manual operations, including inventory management practices, are quickly becoming obsolete because of their time inefficiency. Just imagine the repetitive processes of manually gathering information from other systems, the ongoing calculations of stock volumes, and the preparation of significant sales and inventory reports. It will require incredibly long labor hours. And why waste so much time if it is totally possible to efficiently perform all those tasks via an inventory management software system? 
An automated inventory system timely updates stock volumes and synchronizes data from different channels quickly, generates significant sales and inventory reports, etc. Overall, it saves the company time by speeding up processes. 
Minimized human error
Companies that are still managing their inventory by traditional methods such as spreadsheets are at risk of human error, which they cannot exclude entirely. It is humane to miscalculate and miscount or even forget to update information, etc. These errors can create risks for the company, such as over or under-stocking, customer dissatisfaction, wasted resources. 
Automation of inventory management processes reduces employee intervention to the minimum and, as a result, significantly minimizes human error. For example, when an employee conducts an inventory count with a scanner, the scanned data automatically is transferred to an inventory management system, where quantities and other data are generated automatically. 
Increased scalability
Companies should strongly consider investing in modern systems to ensure the possibility of uninterrupted business growth and expansion. So, generally speaking, up-to-date software is required to avoid limitations of scalability. For instance, if a company conducts its inventory management processes manually, it is pretty unrealistic to operate multiple warehousing locations. Different employees have to perform individual inventory tracking, data collaboration, order management, and other tasks, and the data synchronization would become a huge challenge, not to speak about its timeliness. 
With the application of proper inventory management software, businesses can adapt to market changes. For example, we experienced massive market challenges during the pandemic. The same applies to seasonal trends and special events such as Black Friday or Christmas. 
Essential features of automated inventory management
The features that inventory management systems provide may differ for each software provider. Yet, there are some must-have tools that you should look for when picking out the right plan for your business.
Real-time data monitoring and forecasting 
One of the most crucial tools that inventory management software is expected to provide is creating statistical and analytical reports. These reports combine and prepare data on what is happening with the stock, what is selling fast, what items are close to expiration dates, etc. An automated inventory management system can quickly and continually update on-time reports, which previously took hours to prepare on Excel. All these are important for accurate forecasting to avoid under and overstocking. 
Multi-channel listings
When we think about the supply chain of a large retail and wholesale business, one of the primary challenges is the proper and effective management of massive inventory levels stored in multiple locations. For these businesses' smooth and efficient operations, a centralized system that combines data of various locations on a real-time basis is absolutely crucial. 
Purchase order automation
One of the primary issues that an inventory management system has to solve is to automate all possible manual processes. It is crucial for saving time and other resources and ensuring operations with little human intervention. For example, you can streamline your purchase order procedures and improve your purchase management precision, speed, and control. 
You can receive all these crucial features with the eSwap modern inventory software system. Other essential tools that it provides include catalog, warehouse, and shipping management. It is suitable for any business size. You can start your free 14-day trial here. 
To sum up
Regardless of what inventory management system you choose to apply, automation will report in reductions of markdowns, stock-outs, and overstocking, resource-saving, and smooth supply chain operations. And more importantly, all these improvements will lead to increased profitability.