Shopify vs Amazon vs Amazon FBA: No need to mention that both Amazon store and Shopify are the biggest and powerful marketplaces in the world. They offer eCommerce business owners a special set of features and benefits. It's so important to know which one to choose. That's why we are here to assist you to make the right selection.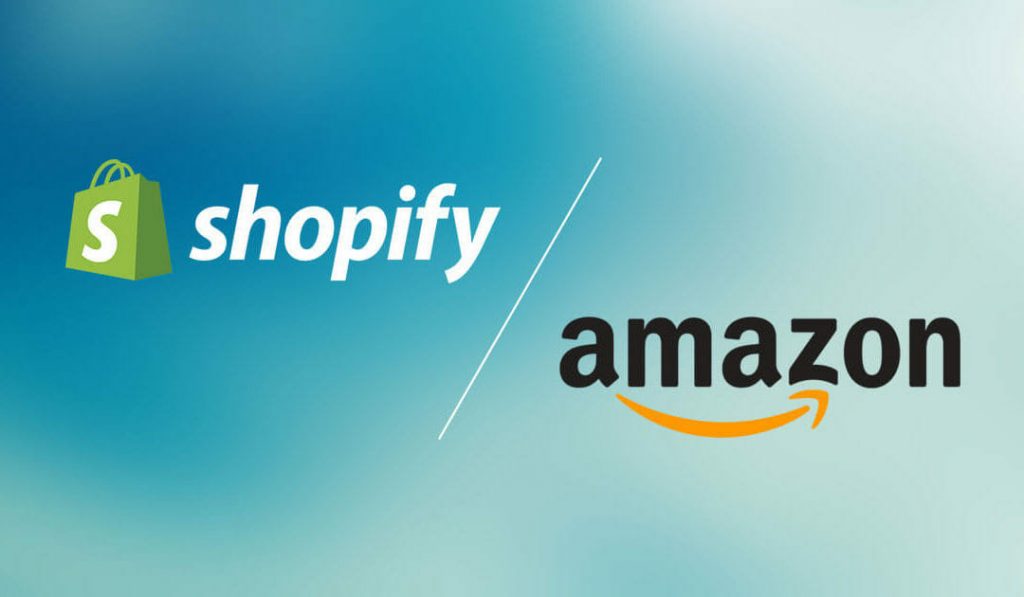 Trying to set up a new eCommerce shop isn't a simple task. You should make a decision between visibility and uniqueness. Such as to have a unique shop next to the place or have a little store in a shopping center. Some eCommerce business owners will confirm that both will have their pros and cons for your new business.
However, it remains a problem to make the final choice and start out.
Go on and maybe you will discover advantages and features that will impact your opinion.
Let's discuss several main factors that are too important in every eCommerce platform.
Shopify vs Amazon: Fees and prices
Amazon 
Amazon Professional Selling Plan costs 39.99$. Amazon takes a per-item transaction fee on the top for each special category. The Individual Plan has no subscription fee, if you sell up to 40 items monthly, it costs $0.99 per item sold. 
Shopify
Shopify offers 3 memberships starting $29 monthly up to 299$ monthly. Besides those, it also offers a Lite plan for 9$ monthly that allows the seller to add products and accept payments from blogs and Facebook. 
Shopify will take a percentage of the purchase price for each special membership. For example, Basic Shopify-2%, Shopify-1%, Advanced Shopify-0.5%. Shopify Payments takes no transaction fees.
It's important to know what fees exist to set more profitable prices for your products. 
Let's imagine you are going to sell an item for $25 and the platform will take 2% percentage for the purchase price, you will get only 24,5$. For getting your 10$, you should set 25.6$ and after the taken fee you will get your 25$.
Shopify vs Amazon: Orders fulfillment
Amazon
Amazon store sellers can receive all the information added to the buyer's profile (no secret that Amazon account creation is the first step to buy on it). After placing the order Amazon buyers receive an email or text message. Moreover, Amazon sellers can store their items at an off-site warehouse from where the order will be sent.
Sellers on Amazon Individual are charged for shipping any product, while sellers on  Amazon Professionals will be charged only for shipping media items(books, movies)
Amazon has another advantage-Fulfillment by Amazon (FBA). It allows sellers to keep their inventory at Amazon fulfillment centers and sent directly from them for additional fees.
Shopify
Each buyer creates an individual information list for each seller(no need to provide all your information to all sellers). Shopify, like Amazon, sends a notification once the order is placed. Orders placed on Shopify take place at the preferred fulfillment center. Sellers on Shopify don't pay fees, but sellers of different membership will get different carrier discounts.
Shopify vs Amazon: Brand awareness 
Amazon
Amazon has a very competitive market by having multiple sellers of any product. No matter, it is impossible to ask Amazon to police your brand. Your store name will come with Amazon.com domain and will have a general storefront as the other sellers.
Amazon sellers will get a wide range of advertising methods to help get to the highest levels in searches. 
Shopify
Unlike Amazon, Shopify sellers have an opportunity to choose different themes for their storefront and every seller gets its own subdomain. When it comes to brand marketing, Shopify advises its sellers to hope for SEO and advertisement.
The last point you should take into consideration in case of any platform.
Which one: Shopify or Amazon?
I will recommend you to use both. Amazon is a great sales platform bringing high-volume traffic, while Shopify is a great chance for having your unique online store and branding. Especially when we speak about SMEs, it's important to have stored on both Amazon and Shopify.  
Moreover, if you are an Amazon FBA user, you can get a chance to link your Amazon store inventory with your Shopify inventory and fulfil an order with high efficiency. 
And the simplest way to get Shopify Amazon Integration is to invest in a cloud-based inventory and order management system. 
For instance, eSwap is just created to integrate Amazon with Shopify and simplify all the processes and enable businesses to have many integrations and multichannel inventory management.