Want to have another boring account on eBay, that is pretty much the same as all the others? Let's answer NOOO! for you.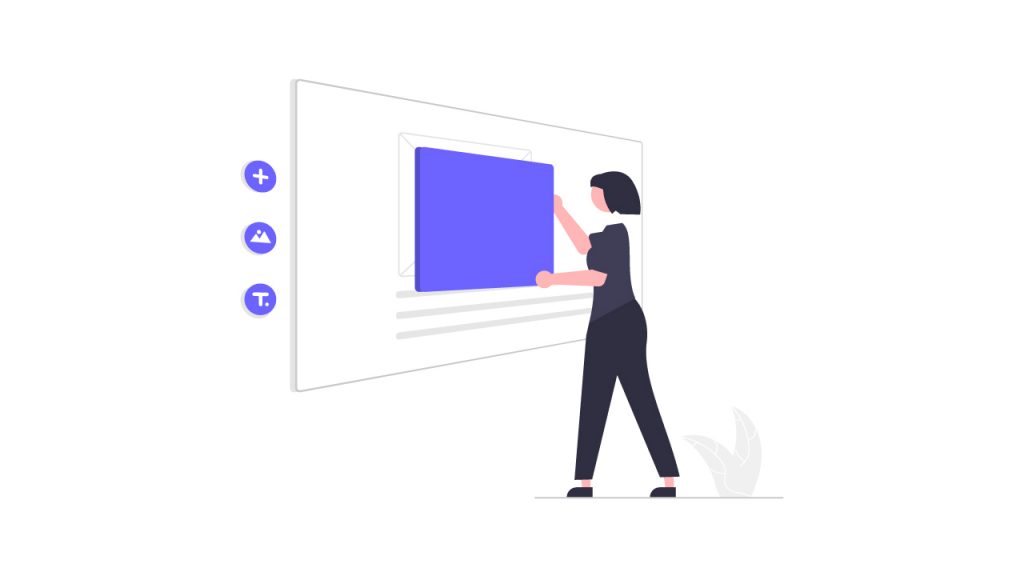 Instead of having a standard layout and design that marketplaces provide, many eCommerce owners shift to customization. They make their store accounts look the way they want them to. This can refer to changing colors, shapes, and styles to make stores more captivating and therefore increase sales. 
Long story short, the answer to "What's a template on eBay?" is that templates are easy customization options to make your store stand out among many others. If you're intrigued by the idea to make your store look unique but are not sure how you can do it, simply scroll down for the most simple instruction. 
What's a template on eBay? Example
An eBay template is a pre-made design that you can use to customize your store's look. It helps your store look professional and can make it easier for buyers to find the items they're looking for.
eBay templates are also great branding tools. Using them can make your store look according to your brand guidelines, make your brand stuck in your buyer's minds, and set it apart from the competition.
Simply stated, an eBay template determines what the buyers see when entering your store. Where is the product image located? How is your product description displayed to the buyer? All those questions are covered via the choice of a template.
How to customize your eBay store with templates?
Now you know the answer to "What's a template on eBay". But how to get those templates? How to install them and have your dream shop look on eBay? There are two major options; let's talk about them in detail. 
Option 1: Create a template inside eBay
Clap DIY lovers, eBay allows customizing listings inside the platform. It allows you to choose WHICH product description elements you want to display and WHERE and HOW you want to display them. 
To customize eBay listings in eBay, use Seller Hub:
Head to

listing templates

(you might be asked to create an account if you haven't already done it)

Press "

Create a new template

", and choose the product description details you want to have for your products. 

Press

customize

on the upper right corner to eliminate any field you find irrelevant for your store. 

Scroll down to

the HTML editing window

in the

item description

section to manage the visual appeal of the product description. 

Click

Preview

to check your first draft and whether you need to customize it further. 

Option 2: Purchase an eBay template from third party sources
Now, clap, lazy people; there are several platforms with ready eBay templates which you can download and install in your eBay account in a few clicks. All you need to do is choose a template that most fits your brand and fill out product information. Ready templates also provide a space for some minor editings, so you can customize them until you get exactly what you want. 
Let's wait no longer and introduce the Top 4 eBay design template creators you can start using today!
WidgetChimp
A subscription to WidgetChimp starts from $ 19,90 a month. In exchange for this, you will receive a great pool of responsive listing templates for eBay, regardless of which product category you are specialized in. A great bonus is that WideChimp has a direct integration with eBay, which means you can choose a template and submit your product listicles to eBay with a few clicks. If you're not satisfied with the existing templates and want to create a new one from scratch, you can quickly do it with drag and drop features.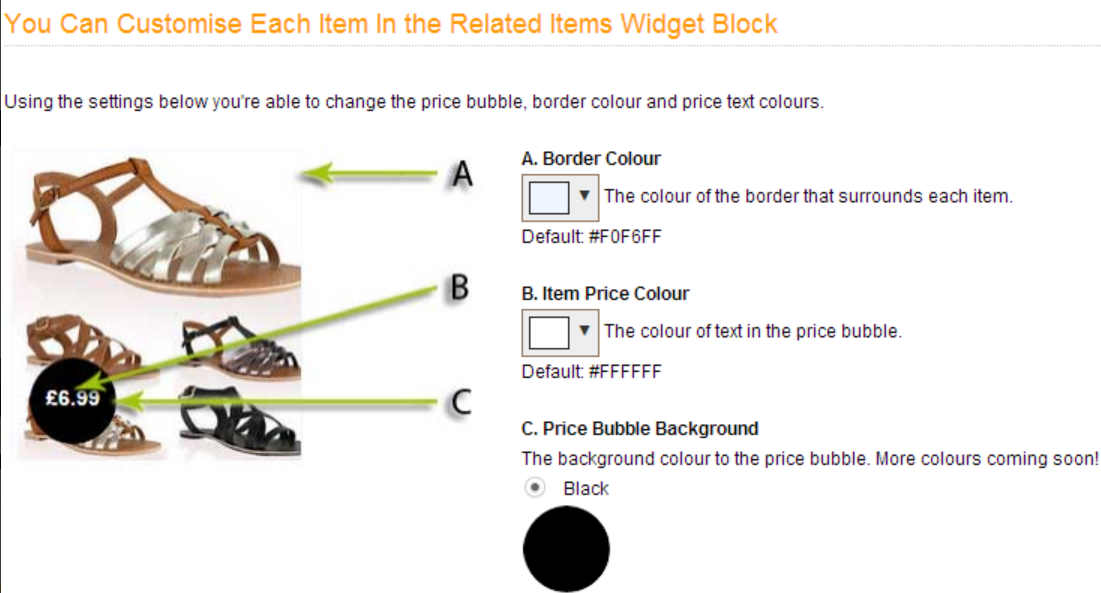 Check WidgetChimp's eBay templates now!
CrazyLister
CrazyLister is a great solution to create and manage product listings on eBay and Amazon. Its bulk functionality allows adding products, changing prices, and performing many other product listing management activities in bulk. For example, you can change the product category's product description by updating the text manually only in one section. If you want to copy the same listicle between different seller IDs, there is a quick solution for that as well. The "copy" functionality works in seconds, duplicating your content catalog with a few clicks.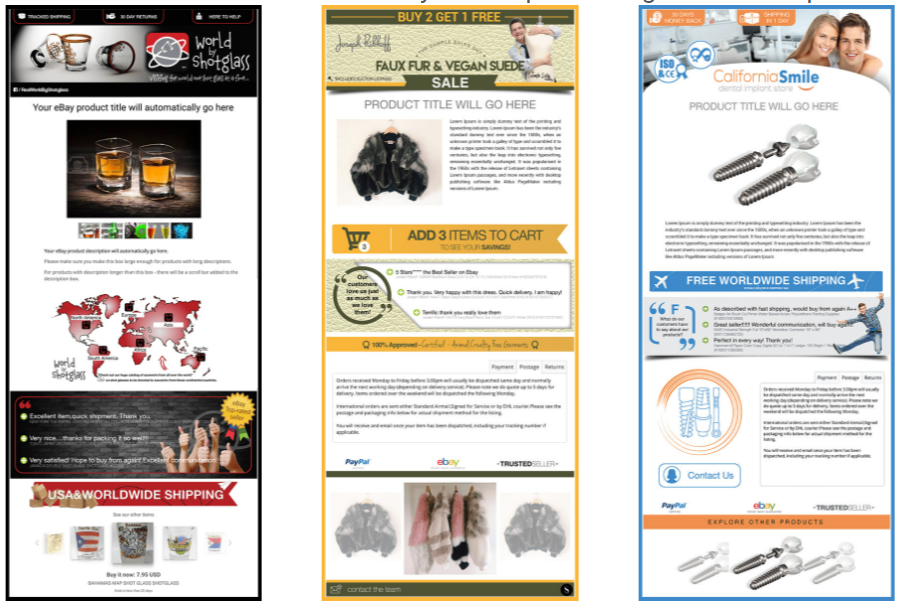 Check CrazyLister's eBay templates now!
Free eBay Templates
Free eBay Templates is an entirely free source for eBay listings. Here you can find single or two-color tables for every branding style you want for your online store. Taking free templates from this source requires a bit of HTML editing knowledge. You should copy the text document of your chosen template and take it to the eBay Description area. Further, you can change pictures and paste your "About Us" pages to give buyers more insight into your company and products.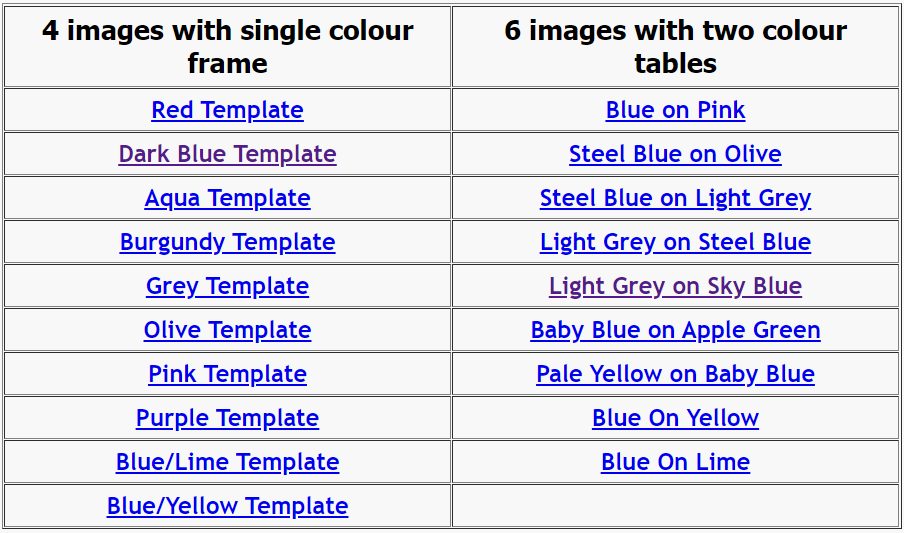 Check out Free eBay Templates now!
SellerCore
SellerCore offers eBay sellers custom editings for eBay templates, online hostings for eBay pictures and images, eBay seller help, and eBay listing templates. Additionally, if you're an avid eBay seller, you will find support in a number of directions with SelerCore to increase your sales revenues and presentability. The template on the platform is presented in separate categories to help you choose the most appropriate option. You can find listing widgets for holiday, nature, home, and many other categories.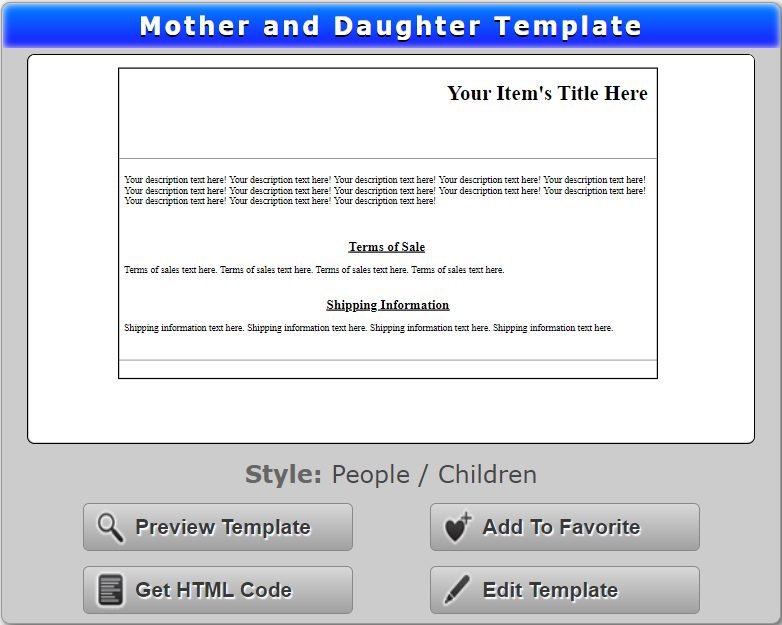 Check SellerCore's eBay templates now!
If you haven't thought of customizing your eBay accounts up to this point, it's high time to do it now. Say goodbye to the traditional listing designs offered by the platform, and start customizing your store's appearance now.