2021 has been the year of continuous growth for major online marketplaces. According to Shopify, retailers choosing to sell their products over several online eCommerce platforms see a 190% increase in revenue than those trading on a single channel. What does the picture look like today, and how will it change in the future? What trends will dominate the industry? In this blog post, we'll look at some of the most likely contenders for the top spot and discuss what makes them so successful.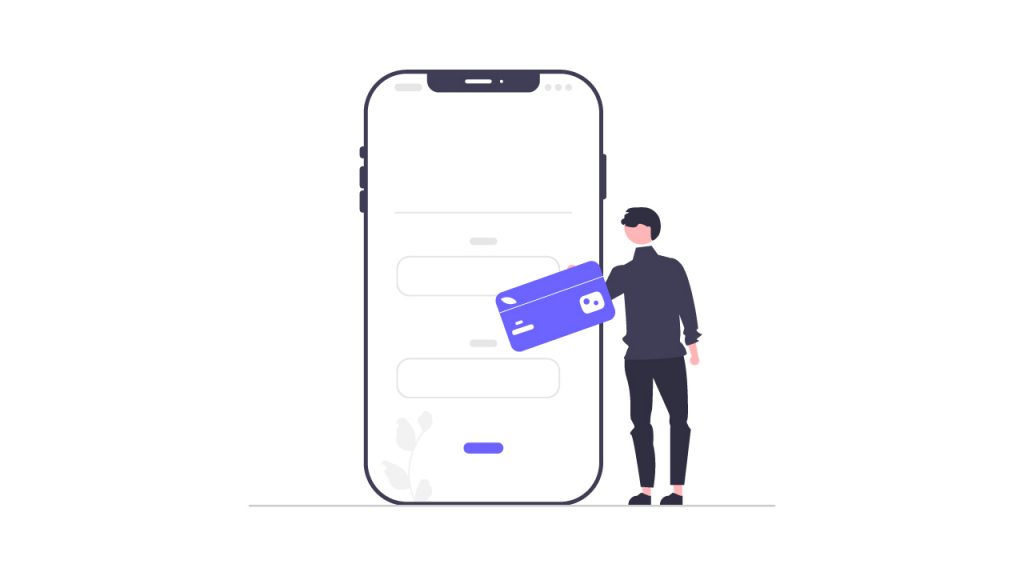 Defining Online Marketplaces
An online marketplace is a digital platform that allows buyers and sellers to come together to exchange goods and services. The term can be used interchangeably with eCommerce platforms, online marketplaces, and digital marketplaces.
The Growth of Online Marketplaces
Analytical data shows that 3.23 trillion US dollars were spent on various online marketplaces throughout 2021.
This type of growth can be attributed to several factors:
Increased comfort with online transactions, i.e., the flexibility of paying systems

The widespread availability of high-speed internet
The Future of Online Marketplaces
So, what does the future hold for online marketplaces? In 2023, we can expect to see:
Firstly, as online marketplaces continue to grow, we'll see even more of them

catering to specific niches

. This will provide a greater level of convenience and personalization for online shoppers. In fact, there's no secret that online marketplaces offer a more excellent selection and variety of goods than traditional brick-and-mortar stores. This is especially true for products that are difficult to find in physical locations, such as unique vintage items or artisanal food products.

Secondly, intense competition will lead to the

consolidation of online marketplaces

as they strive to become the "one-stop-shop" for all online buyers.

Thirdly, the

growth of online marketplaces in developing countries

. In 2017,

Forrester Research

predicted that the online marketplace industry would grow by

66%

by 2022. As a result, the rapid growth is driven by increased access to the internet, a growing middle class, and a preference for online shopping.

Finally, besides, we'll see more online marketplaces using

artificial intelligence

(AI) to personalize the user experience. Such a tendency especially

marks the use of inventory management systems

, for instance,

eSwap

. We will further discuss the main perks of implementing such strategies in the successive passages of this article.
Main Types of Online Marketplaces to Sell
There are three main types of online marketplaces:
Consumer to consumer (C2C / P2P)

– The first one is known as peer-to-peer or person-to-person. Such marketplaces allow individual consumers to buy and sell products and services to each other. The benefits of a C2C store are that it's usually free to list items for sale, and buyers can get expedient deals on unique or used items.

Business to consumer (B2C)

– The second type includes businesses typically using marketplaces to sell products and services to consumers. B2C marketplaces offer sellers a wider audience, tools, and features to help them run their online stores. In this case, the size of a retail company does not matter. Any company can sell through a B2C marketplace.

Business to Business (B2B)

– Last but not least, the B2B type of online marketplace allows companies to buy and sell products and services with each other. The model is especially used to source new products, find cheaper suppliers, and get rid of excess inventory. It is especially common for retailers searching for beneficial options to cooperate with wholesalers.
Top 5 Best Online Marketplaces
The online marketplace industry is constantly evolving, with new platforms emerging and older ones falling out of favor. That said, a few online marketplaces have shown consistent growth and popularity over the years. Some of the most popular online marketplaces include Amazon, eBay, Walmart, Etsy, and Wayfair. Let's go through the main benefits of each to find the best solutions for your business to thrive.
Amazon
Website: www.amazon.com

Amazon is the largest online marketplace globally, with over 2.45 billion monthly users. It's no surprise that Amazon is often cited as an online shopping destination of choice. The platform offers a massive product selection, speedy delivery, and excellent customer service.
Being one of the leading eCommerce players worldwide, Amazon has a variety of privileges that make it a tidbit for online retailers. In fact, Amazon Logistics is one of the most popular and smoothly operating delivery services. If you're looking for a one-stop shop to sell your products online, Amazon is a convenient and promising choice.
For those already selling their company's products on this platform, here's a step-by-step guide on how to increase sales on Amazon. The guide is particularly helpful for Amazon and online marketplaces in general.
eBay
Website: www.ebay.com

eBay is one of the biggest online marketplaces, with over 159 million active users. It offers a similar product selection and delivery experience as Amazon and a range of seller tools and features.
One of eBay's main benefits is its built-in audience. The platform has been around for longer than Amazon and has accumulated a large user base. Thus, this can be an advantage for retailers looking to sell online, as eBay is a well-known, and trusted platform.
A professional way to boost your brand identity and increase sales is to master the art of creating eBay listings.
Walmart
Website: www.walmart.com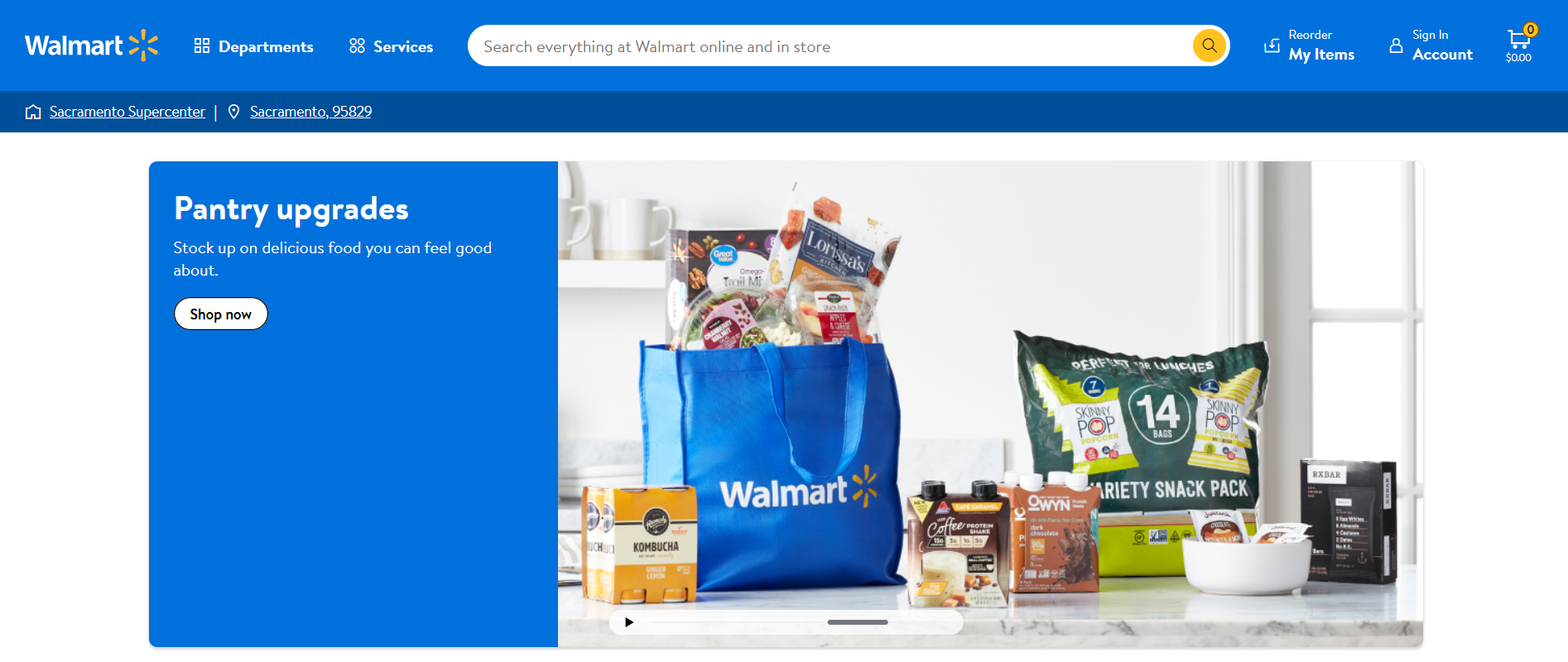 Walmart is the third-largest online marketplace in the world, with over 120 million active monthly users. The platform offers a wide range of products, from groceries to clothes to electronics.
Selling on Walmart is especially beneficial due to comparatively low transaction fees. Moreover, the platform often offers discounts on products, which can be advantageous for online retailers looking to sell products at a lower price point.
In addition, Walmart offers a variety of seller tools and features, such as the ability to create a custom online store. Sellers who are well acquainted with the tips and tricks of increasing sales on Walmart will surely see a rise in their online profits.
Etsy
Website: www.etsy.com

Etsy is famous for selling handmade and vintage goods. The platform has over 39.4 million active buyers and offers a wide range of unique products.
Selling on Etsy can particularly benefit online retailers who want to tap into the handcrafted markets. The platform offers a wide range of tools and features to help sellers grow their businesses and a community of supportive buyers. As a result, Etsy sellers periodically get discounts on listing fees. If you're looking to expand your online business into handmade/vintage marketplaces, Etsy is an optimal variant.
If this option sounds perfect, don't hesitate to check the guide on starting an online store with Etsy.
Wayfair
Website: www.wayfair.com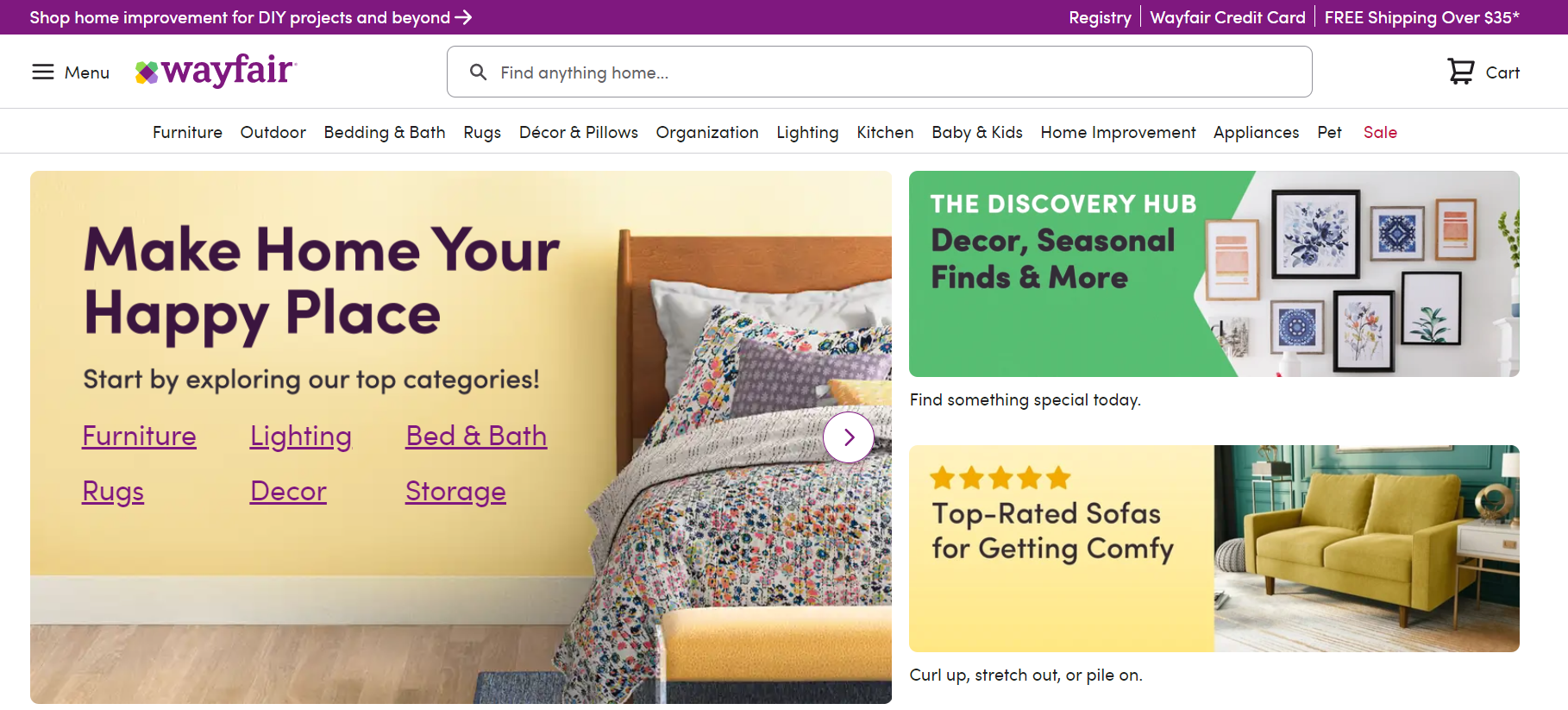 Though Wayfair is the last on the list of marketplaces to sell online, it doesn't mean it's worse than the rest. Wayfair is an online marketplace for furniture and home decor. In fact, the platform has over 30 million active monthly users. Retailers are free to sell a wide range of products, from living room sets to bed sheets here.
Selling on Wayfair can be advantageous for online retailers who want to tap into the furniture and home decor markets. Wayfair was founded in 2008, and ever since, it has grown into a trustworthy eCommerce platform for both sellers and consumers.
Here's an ultimate guide on starting listing your inventory on Wayfair and increasing the chances of expanding your online business.
Inventory Management Integration with Top Online Marketplaces
In case you decide to start selling online, it's essential to have a system that can help you keep track of your inventory. This is especially important when selling on multiple online marketplaces. In fact, retailers are often faced with two main problems when it comes to online inventory management:
not being able to keep track of stock levels in real-time;

being unable to sync stock levels between different marketplaces.
eCommerce integrations can especially save online retailers a lot of time and headache regarding inventory management. Luckily, there are a variety of inventory management systems that integrate with the largest online marketplaces. Such systems will automatically update stock levels and pricing across all market channels and inform you of any discrepancies.
Modern software solutions such as eSwap can save online sellers from the hassle of online inventory management. eSwap is an online marketplace that integrates with most online marketplaces and provides a one-stop solution for managing inventory flows and orders.
Not to take much of your time, here are several options to boost your company's online selling experiences:
eSwap – Amazon Integration / eSwap – eBay Integration / eSwap – Walmart Integration / eSwap – Etsy Integration / eSwap – Wayfair Integration
Bottom Lines
In conclusion, as online marketplaces grow in popularity, online retailers have more opportunities to promote their products to a broader audience. Online retailers can confidently expand their businesses into new online markets by doing their research and implementing a sound inventory management system! Therefore, check the suggested materials concerning starting a business or developing an existing one to find the best fit for your products and start selling online like a pro!