Wish selling platform is an American eCommerce marketplace with 1.3 million active merchants and 300 million items available to purchase. This platform is one of the biggest cross-border eCommerce sales markets worldwide. Wish.com allows you to reach customers in more than 80 countries. It's the number one most downloaded shopping application on Google Play and number two on the Apple store. Let's jump straight into details and explore the platform opportunities. We will understand how to sell on Wish with higher efficiency and boost your sales with this blog post's help.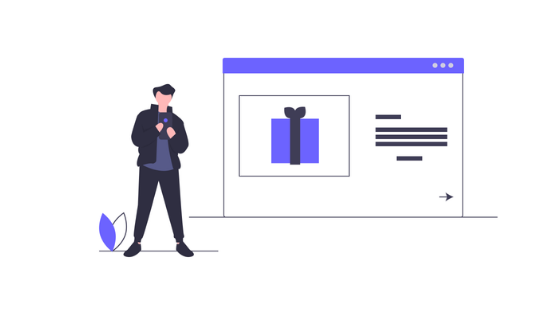 Wish Selling Platform: Brief Overview of the Marketplace
Wish.com is a user-friendly eCommerce shopping marketplace that helps buyers personalize their shopping experience. It offers customers products based on their past purchase data. The platform is a mobile shopping marketplace leader available to nearly 25 million users in almost 80 countries.
What to Sell on Wish?
Here is what the merchants can choose to sell on Wish.com.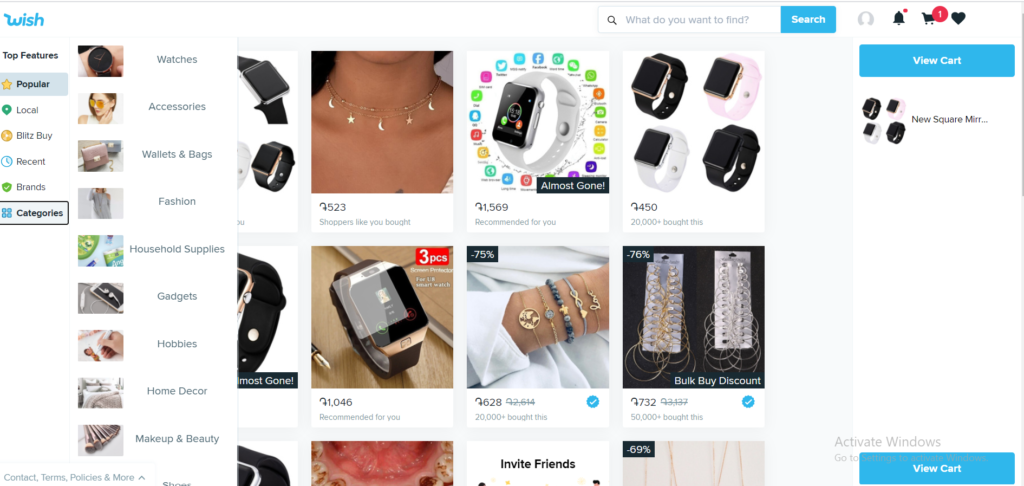 Fashion related items

Baby and Kids

Gadgets & Watches

Home Decor Items

Accessories, Wallets & Bags

Phone Upgrades

 
Steps to Start Selling on Wish
Register on the Wish Merchant Account Registration page to set up a seller account. 

Choose the store name for you, which should be unique. 

Include the email address and the country where your store is based. 

Upload images, list products to start selling.

Include your preferred payment options.
Accept terms & conditions.
Start selling on Wish.
Wish Selling: How much Will it Cost to the Merchants?
Selling on Wish will cost you 15% of the products' total price for your products' overall Wish shipping cost. Wish marketplace is one of the most convenient marketplaces from the sellers' perspective.
Take a look at the reasons why Wish is one of the best eCommerce marketplaces to start selling.
Zero registration fees required.

No annual maintenance fees required. 

Zero Support Fees required
Imagine selling on Wish and paying only 15% sales commission after calculating the listed product price and wish shipping rate.
Here is an example to understand: If a listed product costs you $100 and your order for wish shipping cost is $20, it means the overall cost will be $120. It will still cost you only $15 to pay for the shipping, which means you will generate $105 as total revenue.
Every seller should determine and estimate the overall profit calculation before listing products to sell on Wish. The pre-determined sales calculation will allow you to stay profitable per each sale and get your sales forecasting data in hand. 
Benefits of Selling on Wish Marketplace
No Flat Fees Required
The Wish selling platform offers a wide range of benefits for the merchants, and zero flat fees are one of them. No flat fees needed to pay to makes Wish an attractive marketplace to trade. No flat fees required means that the sellers have free access to the marketplace and need to pay only for the commission when they sell a product. This is simple to understand- you don't have to pay if you do not sell your products.
As we can conclude, there are not any wish selling fees to pay for you as a seller, and you will have to pay only a commission fee for your Wish order.
Mobile-Friendly Marketplace
Wish puts the mobile-first approach as a priority. A mobile-friendly interface allows users to have easy and quick access to the marketplace. There's no need to create a separate app for you to sell your products on Wish. The number of mobile shoppers is growing as recent years' data shows, which means that Wish targets the right audience to boost its sales.
How to Boost your Sales on Wish?
Focus on the Right Market Targeting
Targeting the right market means researching and identifying the right future customers and deciding if they need your products or not. Wish became a popular marketplace due to its targeted market segment, which was overlooked by other eCommerce startups most of the time. So, what was the point? Wish best sellers researched and identified the demand for discounted products online. That research allowed the sellers to update their  Wish selling policy and understand the customer demand much earlier than their competitors. 
Offer Lower Prices
More than 2.5  million products are available on Wish, and the number is growing steadily every day. It is possible to sell on Wish with a 50% boost in impressions and product promotions. To do so, you should try to provide high-quality products and offer lower prices. Offering low prices to the customers is an attractive sales-boosting method. The sellers that keep high-quality product prices low always have a win-win situation while selling on Wish.
eSwap-Wish Marketplace Integration
Wish Marketplace Integration in eSwap helps merchants simplify their Wish inventory listings and provide fast-order fulfilment.  Here is how shipping management in eSwap will benefit your sales performance on Wish.
Mult-channel orders shipping
End-to-End product shipping
Automated shipping workflow
Enjoy selling on Wish together with eSwap!