Why you need WooCommerce plugin for your multi-channel business?
It isn't a secret that modern technologies are attacking the world day by day. Consequently not falling in that stream means just to stop living.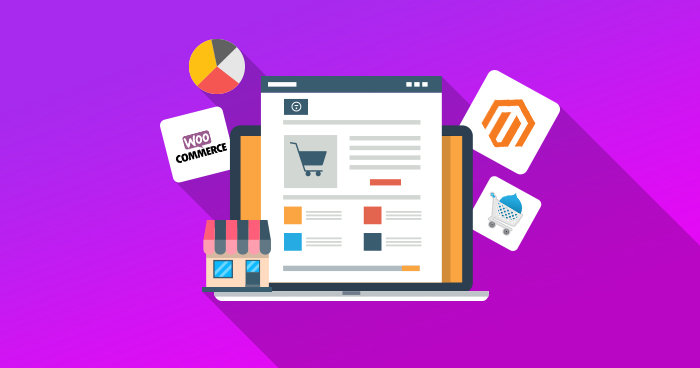 So make your business live a long life! In short, try to use every opportunity technology gives you! Starting with online buying and selling goods to online accounting.
For example, multi-channel marketing is just the innovation many eCommerce businesses can rely on. And, as a result, have non-limited abilities to move in the market.
eSwap cooperates with many powerful marketplaces and suggests a wide variety of multi-channel integrations to its customers.
Of course, helping others find the best eCommerce platform is a very responsible job. But, as we are going to speak about a popular WooCommerce, no doubt we will take the risk.
A bit about WooCommerce name and history
   WooComerce is an entirely open-source, customizable eCommerce plugin. It is built on WordPress on September 27, 2011, by two developers Mike Jolly and James Koster. 
However, already in 2018, it had the largest global market share ( about 22%) according to The WordPress.org.
Particularly many of you will ask:" But why Woo?". Founders explain its name is created just to make you go "Woo".
WooComerce essence
 WooCommerce is a free WordPress plugin, as we have already mentioned. But it isn't just a plugin to have. Here you will find many features for your stores.
For instance, WooCommerce doesn't recognize limits and locations. It is for all the parts of the world. It also allows for unlimited products and users. Thus you can sell anything and everything from physical products to digital downloads and subscriptions.
Be attentive! You will find an interesting advantage.
The test-run tool by WooCommerce
So new entrepreneurs can study whether their product or service has an interest in the market or not. Later depending on the market's reaction, they can decide to continue or not.
You will have full control of your data. And an opportunity to edit it anytime you want as well. Also, you can back up WooCommerce data easily.
Just the fact that it works with WordPress tells a lot.
Flexibility, really working SEO tools and simplicity: The last one is one of the main benefits it gives. To be an easy-to-use platform is a bonus for beginners with no special knowledge.
Beautiful design and extensive blogging
As in WordPress, here content management functionality works in its best too. You can become a famous brand by publishing great content.
In addition, WooCommerce offers a wide variety of funny tools. You can make your own online store as you want. It can be the best choice for web developers. You will have many variations of color, size, fabric, price, rate, and charges for different products.
It's a really fantastic way to drive traffic to your store just using content and attractive themes.
Multi-payment system
You can find 100 types of Gateways to pay for your orders and receive your money such as Paypal, Square, Stripe, Amazon pay, PayFast, Google Ads, etc
It's a great choice for anyone who already has a WordPress-hosted site. So after a few clicks, they can already use Woocommerce.
The auto detector of the location to calculate the distance and the right amount of tax and shipping costs based on it.
24/7 email, phone and chat support by WooExperts.
By the way, you can sync your WooCommerce store with Amazon, eBay, and social media sites. After you will manage all these channels from your dashboard.
You will also have a chance to get many extensions and plugins to improve your store.
WooCommerce free plugins
WooCommerce Multilingual-to be available for every nationality

WooCommerce PDF Invoices and Packing Slips-you can send it to your customers through email

WooCommercee Currency Switcher– real-time rate converter

WooCommerce Google Product Feed– easy discoverability by customers while shopping via Google

WooCommers Product Filter-to filter products by categories, prices, tags, and other attributes

Multi-carrier Shipping -real-time shipping rates from large carriers in the world (USPS, UPS, FedEx, DHL, etc)

Yoast WooCommerce-to make SEO an integral part of your store, etc 
 And all these plugins are free. You will need to pay only for some advanced features and plugins you want to add.
Integrate eSwap with your Woocommerce
As you saw above Woocommerce is not as complicated as you thought before. But if you want to get more efficiency you should have proper inventory software.
Consequently, eSwap is the best variant to have. It gives too many pros.
Let's have a quick look.
Once you finish the setup process, you will have every detail transferred from Woocommerce into eSwap.
So, find all your products and customers in one place, at the same time having different channels linked in. Whether it isn't satisfying?  All in one place. Really sounds good.
Add or delete anything, increase or decrease prices. No doubt any change will automatically be updated on two platforms in real-time.
Create and send invoices, ship faster and calculate shipping costs automatically.
Have an opportunity to cooperate with powerful accounting companies like Xero, QuickBooks. 
There are too many things to come yet. But I'll let it for you to study eSwap totally.
 So, come on! Don't miss your 14-day free trial opportunity.