Amazon FBA, 

Amazon,

 

Amazon Prime, Amazon Buy Box, etc
These are the most searched topics in Google by entrepreneurs.
You think "Why?". Because all the world sells on Amazon. It's a worldwide eCommerce marketplace that offers a wide range of opportunities to grow and develop a successful business.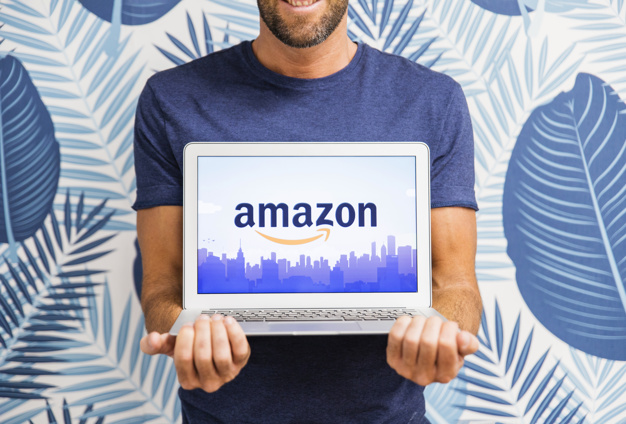 That's why Amazon always keeps its dominance in the market.
Considering its leading role let's have a look at its main services.
Let's speak about FBA(Fulfillment by Amazon).
What is Amazon FBA?
Are you afraid of not fulfilling your business responsibilities in time? Take it easy!
FBA-Amazon's fulfilment service is here to optimize all the processes for you. It helps you store your products in fulfilment centres. It will pick and pack, ship, manage customer services, order updates and returns. In short, you will have Amazon FBA as your business assistant. Instead, you will be able to work in other fields of your business. For example, improve your product quality and develop your brand.
So to say it literally, FBA will do all the work for you.
Generally, it has many benefits to mention. However, as everything in this world, it also has its disadvantages.
The PROS and CONS of Amazon FBA
| | |
| --- | --- |
| Pros | Cons |
| Buy Box Priority | Additional preparations required |
| Non-stop customer support | High costs and charges |
| Prime shipping | Higher returns |
| Cheap shipping | Competition |
| Multi-channel fulfilment | |
| Storage space | |
| Sales volume | |
| Return management | |
The PROS of Amazon FBA
Buy Box Priority
Amazon's Buy Box is a box where customers start their purchases. Every product in Amazon has many sellers. As a result, all these sellers are in competition to be in Buy Box. In brief, Amazon chooses the best sellers by comparing their rates. Thus,  when a customer is buying something, Amazon gives its priority to the high rated seller. Thereby it is called Win Buy box. 
Non-stop customer support service
In comparison to others, customer service is at the highest level in FBA. To support and solve the problems is the main goal for the customer service team. Moreover, it works in almost 20 languages and almost all parts of the world. So you have 24/7 support anywhere.
Cheap shipping and Prime shipping
Do you want to cut your costs due to low prices for shipping? Of course, you want. So let's take advantage and ship cheaper and more secure. Amazon's Prime Shipping always attempts sellers. This opportunity is given to all FBA subscribers. Being a prime seller you get more. For example, two-days free shipping or sell the first. To sell the first means when there are two sellers for a product-one is a common seller and the other is prime seller, the prime one makes the sell.
Multi-channel fulfilment
You are a seller in Amazon and have joined to FBA. That's good. However, it doesn't mean you have to sell only there. You can sync all your channels with FBA and sell wherever you want from one dashboard.
Storage space
Furthermore, you must never worry about running out of storage space. As well as FBA always takes care of this situation.
Sales volume
If you sell a lot in a month it's already profitable for you to use FBA. You will be able to save more due to FBA's special terms. To ensure efficiency, it will first calculate your future savings automatically.
Return management
Amazon takes care of logistics for you. You will be away from solving return processes. It will take returns without troubling you unless quality problems are proved.
The cons of Amazon FBA
Additional prep required
As a rule, some products need special preparation in FBA. It is done to be sure of handling orders on high service levels. So you have two variants. You decide either prepare your products yourselves according to terms or let FBA do it for you for special fees.
High cost and charges
Your profit may be cut off a bit. Just because you stop handling picking and packing, shipping processes and inventory management. FBA does it instead of you for special fees. Literally, it will be the compensation for your easy selling.
Higher returns
As above said, return management policy works well in FBA. Of Course, it's great. However, it has its bad side too. Especially for sellers. You have good quality, good product, but you receive back your sold item. And this is just because of the high return guarantee.
Competition
One doesn't know whether to be competitive is something good or not. Surely it's amazing to sell somewhere with high competition terms and to show your dominance. But on the other hand, one must do everything to have a competitive product to sell and not fail in the market.
Cooperation between  Amazon FBA and eSwap
To summarize, you must remember, in spite of some cons, Amazon FBA has many benefits for you to grow your business.
The first thing you must do is to work hard to have good quality, thus get many customers, receive good reviews and go on selling under good conditions.
And then you should have an effective inventory management platform to sync all your channels, Amazon and Amazon FBA as well, to optimize your inventory at the top.
Considering the necessity of this optimization eSwap works with Amazon FBA to make fulfilment processes easier and more efficient.