Shipping zones are vital for any eCommerce retailer. Understanding how they work will help to cut fulfilment costs.  In this article, we will cover everything on USPS shipping zones: what they are, how to use them in your shipping strategy.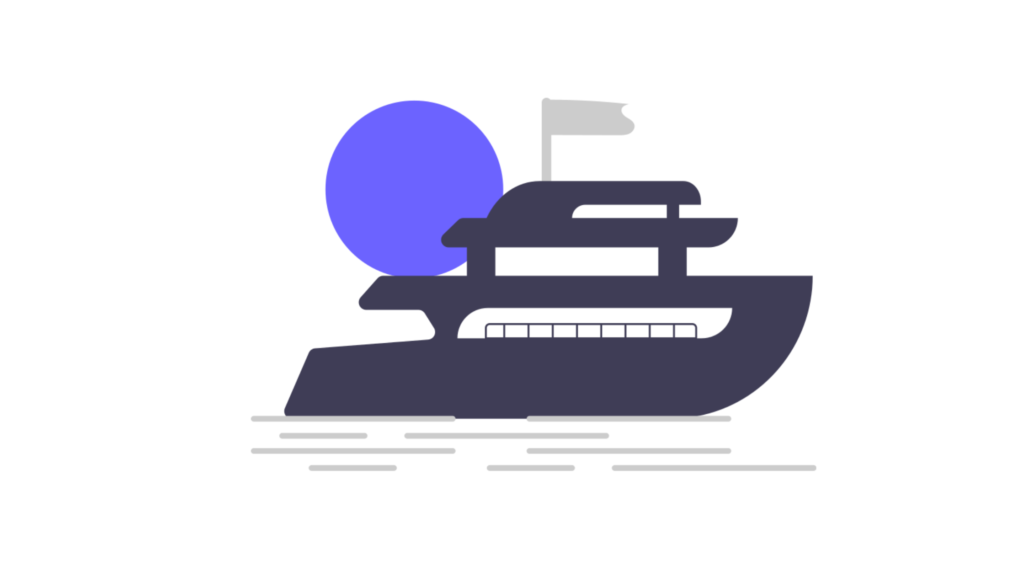 What is a shipping zone?
Shipping zone is a geophysical area to which carriers ship items. It is used to measure the distance packages travel by grouping zip codes. It is used to calculate the order shipping price. 
The location from which the package is shipped is called the point of origin and located in Zone 1. The destination zone refers to the delivery address. The destination zone number is based on distance from the point of origin. The farther an order travels the more zones it will cover. 
Accordingly, zones are divided into categories based on the mileage between the point of origin and destination zone.
What are the USPS shipping zones?
USPS is the most preferred shipping carrier because of its affordable costs. Most small businesses are inclined to use it. But if sellers do not use distribution centres, they have to manage the order shipping process themselves. 
Using USPS shipping zones, you can estimate how far your items will travel until arriving at the destination. 
Here is the list of USPS shipping zones:
Zone 1

– up to 50-mile radius.

Zone 2

– 51-150 mile radius.

Zone 3

– 151-300 mile radius.

Zone 4

– 301-600 mile radius.

Zone 5-

601-1,000 mile radius.

Zone 6

– 1,001-1,400 mile radius.

Zone 7-

1,401-1,800 mile radius.

Zone 8

– 1,800 and more mile radius.

Zone 9

– Freely associated states 
Freely Associated States
Here is the list of Freely Associated States:
Atlantic
Puerto Rico

US Virgin Islands
Pacific
American Samoa

Commonwealth of the Northern Mariana Islands

Federated States of Micronesia

Guam

Republic of the Marshall Islands

Republic of Palau
How to find the Zone for a USPS Shipment?
Your shipping zone is determined by the first 3 digits of the destination ZIP code. There is a special tool to determine your shipping zone.
For example, you are shipping a 6lb. Package from Arkansas, 72201, to Arizona, 85001.
Variant 1

You should put the first 3 digits of your zip code and then click "Select".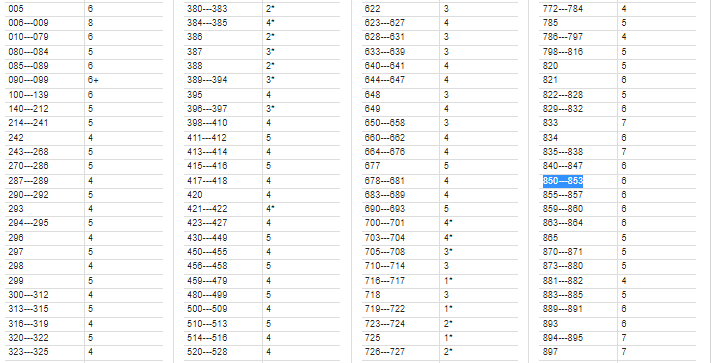 You will see the results chart. There you can find 3 digits of your destination ZIP code. Next to it, you will find your shipping zone. In this case, it is 6 for 850-853. 
Variant 2
You should put your zip code of two destinations and then click "Select".

You will find your shipping zone. In this case, it is 6. 
Finally, you can find your price based on the package weight and shipping zone.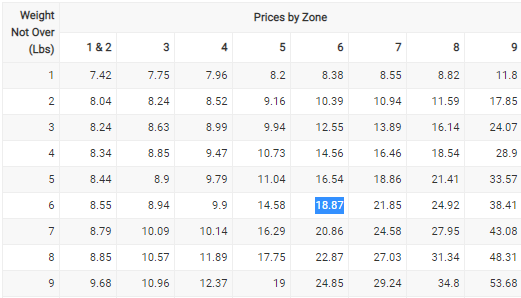 How can zones impact on shipping costs?
As we have mentioned above, the lower the zone (the shorter the travelling distance), the less shipping will cost you. But if you are using a flat-rate, non-zoned service, you will pay based on your domestic US destination.
USPS has the following zoned and non-zoned services:
USPS zoned services
Priority Mail Express

Priority Mail

USPS Retail Ground

Bound Printed Matter

USPS Cubic Rate
USPS non-zoned services
Priority Mail Express Flat Rate

Priority Mail Flat Rate

First Class Mail & Packages

USPS Marketing Mail

Library Mail

Media Mail
How to choose the shipping carrier?
If you want to find the right shipping carrier, you should find the one that meets your requirements and suits your business size and budget. Additionally, it is recommended to take into consideration your customers' preferences.
However, there are 2 main factors to consider first of all: cost and safety. As a rule, every retailer wants to find cheaper solutions, at the same time preferring reliability and safety.
Besides USPS, there are other powerful shipping companies like Royal Mail, UPS, FedEx, DHL, etc.
eSwap – USPS Integration
For those not familiar with eSwap, it is a cloud-based multichannel order and stock management software empowering online marketplaces,  like Amazon, eBay, Walmart, Wayfair, etc.
If you want to manage inventory, orders, suppliers, and simplify your multichannel fulfilment, then eSwap-USPS integration is just for you.
eSwap – USPS integration now allows retailers to import orders automatically from all your sales channels into one platform and automate every step of your shipping process and implement easy and high-efficiency fulfilment.