Anyone looking for a platform to sell online, dreams about a full solution of different valuable features and benefits. When it comes to it, Houzz sellers are the most successful ones connecting a platform with a wide variety of selling features along with a powerful advertising system.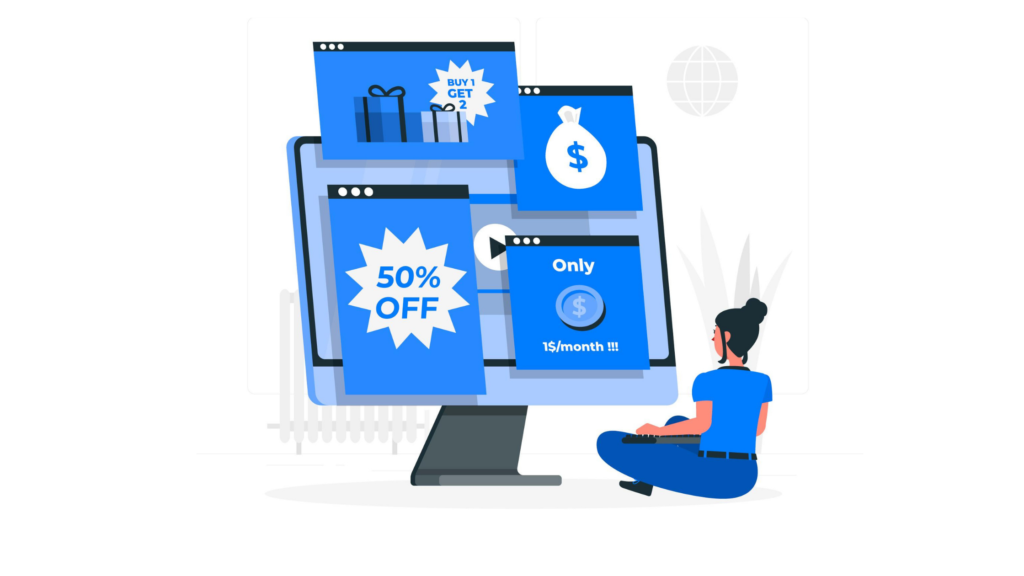 Houzz is worth it to be your number one choice in the market. 
What is Houzz?
Houzz is the number one platform in the home industry, allowing professionals to set up free profiles like Instagram, Pinterest or other social media platforms. 
The idea of founding Houzz was born when Adi and Alon from Israel started to remodel their home. After useless and long searches for interior designers and home professionals, they decided to create a specialized and effective platform with themselves. 
It would be an all-in-all platform uniting all sphere professionals in one place where everyone can find the best ideas for home design and construction. 
For example, if you are remodelling your kitchen, the first step will be searching for kitchen remodelling professionals. Where else you can find the best ones if not in Houzz.
Here you can find a wide variety of products, successful works from talented architects and designers. 
The benefits of Houzz
Houzz is a great place to create your own account and provide detailed information about your services in front of more than 40 million active homeowners. 
Houzz gives you an opportunity to use idea books. Due to it you can increase your business visibility and bring more traffic through Google searches.
Creating an account on Houzz is fully free. But if you want to use many features and advanced options, you should connect to Houzz Pro+.
The main reason Houzz basic users move to Houzz Pro+ is an advertising opportunity on Houzz- ads on photo pages or photo streams, ads in advice and stories sections.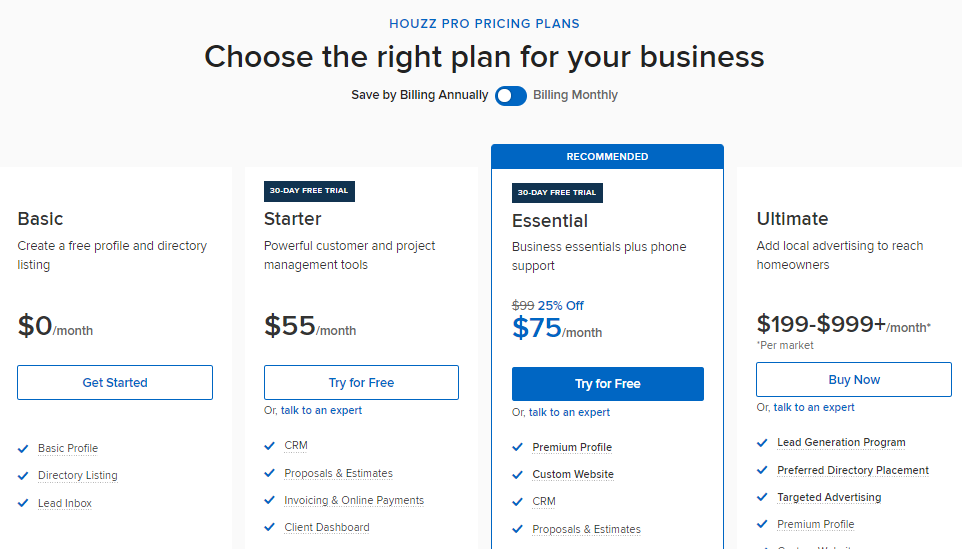 Is Houzz advertising right for you?
Although the main goal of Houzz isn't lead generation, uniting home remodelling experts and professionals with their ideas and experiences in one place, advertising is essential for visible success.
Every business has a unique nature with its own pros and cons. Besides building a well-developed profile page with awesome photos and designs, you should make promotions for a while. Advertising your products and services on Houzz will be beneficial for you.
However, it is not proved that all the potential customers are gained due to those promotions. But it has the sense to try. Houzz allows you to try paid ads with a trial opportunity.
How does it cost to advertise on Houzz?
The cost of advertising depends on the number of services you want to promote and geographical coverage radius. 
It will cost a bit higher if you want to cover 4000 miles instead of 1500 miles.
Other advantages and disadvantages of Pro+
Besides advertising opportunities, Houzz Pro+ has many other pros and cons.
Let's look through the list. 
Advantages
Maximized Visibility
Houzz Pro+ is a great opportunity to get Houzz customers. Pro+ members are more likely to appear in search results. 
List Under Multiple Categories and Locations
Houzz Basic users can list their businesses under 1 category and 1 location, while Pro + users can list under different categories and locations.
Advanced Analytics
Houzz Pro+ users have the ability to get analytics of your performance-how many visitors are engaged with your services, what attracts them, etc.
Disadvantages
Pricing
Pro+ is a paid version with many advanced features and options. If you are working on a limited budget, it is not for you.
Tracking Leads
As we have mentioned above, Houzz Pro+ is really beneficial, but it cannot differentiate the key source of leads: via Houzz Pro+ or Houzz basic. The same is the case with photos: Although Houzz users' success is based on high-quality photos, it is not proved whether they are the main source for driving customers.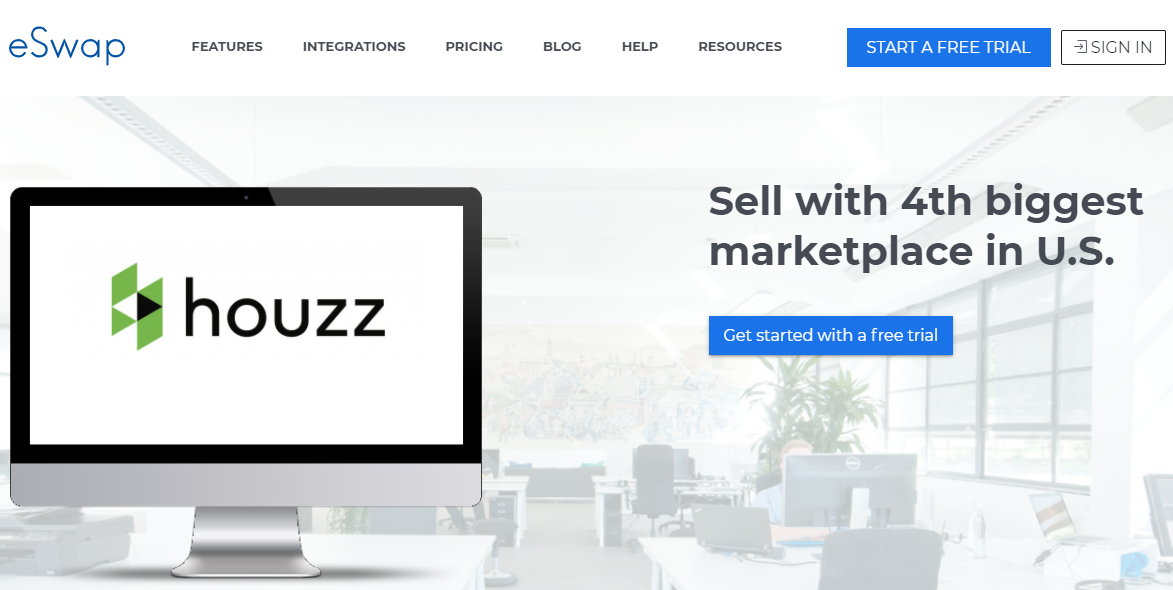 eSwap-Houzz integration
If you run a Houzz store, that is growing incredibly fast; you have to manage tons of orders every day. And one day you will find that you need an automated order, shipping and inventory management system. 
So, catch the moment and integrate your Houzz store with a powerful cloud-based order management software. 
eSwap is designed to manage all your business processes for you simply and efficiently. In its turn, it is integrated with world-leading online marketplaces and shipping companies. Due to this integration, you will automatically sync your inventory, manage your orders and track shipping information.