How can you earn money with your successful blog and an army of thousands, millions of followers? Cooperation with brands, promoting your own business, what else?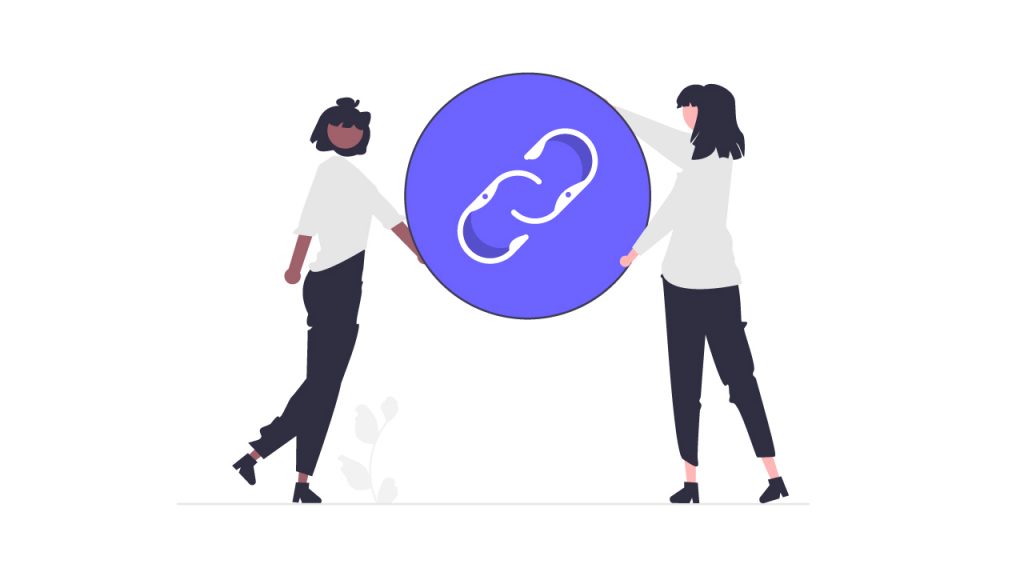 Let us tell you. You can also participate in Amazon Affiliate Link Program and earn commissions from recommending Amazon products to your followers. 
Interested? We suppose you are. So, scroll down. We've revealed the roadmap to becoming an Amazon associate in every detail. 
What is Amazon Affiliate Link Program?
If you have an idea of what affiliate marketing is, it's the same story; however, working only for products listed on Amazon. Amazon Affiliate Link Program allows you to earn commissions while selling items to your audience. As an affiliate, you can place links to Amazon products on your website or blog. When someone clicks on one of your links and makes a purchase, you earn a commission. 
Very, very simple! But there are still some details to share with you if you want to get started. 
Is Amazon Associates for Everyone?
Firstly, don't get confused. Amazon Affiliate Link Program and Amazon Associates are two synonym terms for the same program. Now, let's answer the question. 
No. It's not a universal, additional-income program for everyone. 
As you might get it, Amazon is willing to pay those ready to generate constant sales for the marketplace. Therefore, the preferred applicant for the program is "a passionate reviewer, stylist, content creator or curator who would like to refer their audience to products on Amazon". This paragraph is copied for the program's eligibility section to make things possibly clear for you. 
If you are that reviewer or stylist, you can consider applying to the program. However, note that you should have a qualifying platform where you will promote Amazon products. 
To make the term "qualifying" more understandable for you, let's quickly explain what Amazon means by it. 
Website requirements
Candidates should have their own websites. The website should be active, with the recent content update being done within the previous 60 days. 
Mobile app requirements
First and foremost, your mobile app should be free to download and use and be available on either Google Play, App Store, or Amazon Appstore. Further, it should not emulate Amazon's shopping app functionality or host Amazon web pages in WebViews. Finally (probably this should go without saying), your mobile app content should be 100% original.
Social network requirements
As the most sacred rule, never apply to Amazon Affiliate Link Program with a social media page where your posts, followers, or subscribers are hidden from non-followers. With your information closed, the application reviewers might have a tough time analyzing your buying power, so don't do that. The program requires at least 500 organic followers or subscribers to your social account, and it currently accepts only pages from Facebook, Instagram, Twitter, YouTube, Tik Tok, and Twitch.tv. 
If you're that lucky person who meets the program requirements and you're still here on the page, let me hint you at the steps to start earning more with affiliate links. 
How to become an Amazon affiliate?
Three simple steps – sign up, get links, and recommend products. This straightforward flow might help you earn your first dollars today. So, get started! 
Sign up for the program 
As a first step, you need to create your Amazon Associates account. To do this, you should head to Amazon Associates homepage > click on a "sign up" button. But if you're not in the mood to do extra activities right now, we've brought the signup link here for you – click to sign up. 
To complete the account creation, you need to fill in the following information. 
Personal data, including your name, address, and phone number.

Unless specified otherwise, Amazon will pay commissions to the mentioned address. If you want to receive payments to an alternative address, click on "Someone else". 
Your blogging platform, for which you can insert a URL of your website, a link to your social media accounts, or mobile apps.

Keep in mind that the better your platform's content, the higher the chance your application will be approved. 
Introduction to your strategy, which includes how you are going to promote Amazon products to your audience.

To complete this part, you should fill in the questionnaire by Amazon. 
Create affiliate links
Once your application is approved, you need affiliate links from Amazon to promote the products. Those links allow Amazon to track the purchases that came from your audience. The important point is that you should use affiliate links only on online platforms. Links in offline materials are not permitted. 
To create an affiliate link, implement the following steps. 
Choose

Product Linking

from the top banner of your Amazon Associate Account, then choose

Product Links

.

Add ASIN (Amazon Standard Identification Number), which you can find in the product information section. 

Click the

Go button

, verify that the generated link is correct and choose the

Get Link button

. 
Promote the products
Well, you've got your links, but the battle is just starting. Now, you should find ways to promote the link to your audience effectively. As stated at the top of this article, you should have a good followership base to benefit from your affiliating activities. 
So, how should you market your product recommendations? Actually, there is no ultimate answer. Get creative and think about where your target audience is most likely to see your links. And remember to include a call-to-action (CTA) with your links so that people know what to do when they click on them.
Here are some good examples of how influencers utilize the Amazon Affiliate Link Program. 
To sum up
If you're looking for a way to make extra money, the Amazon Affiliate Link Program may be for you! It's easy to join and get started, and there are no fees to participate. Isn't it a perfect start to monetizing your blogging experience?