Walmart. 11,501 stores on a large scale. 74% eCommerce increase during the pandemic. 0.46% more online sales than eBay. If you've decided to become a part of this retail giant, that's great news. On our end, we've collected all the details you need to start your journey on Walmart and gave you a magic link to a 14-day free Walmart integration to arrange your inventory management. So, you got it. Scrolling down is definitely worth it.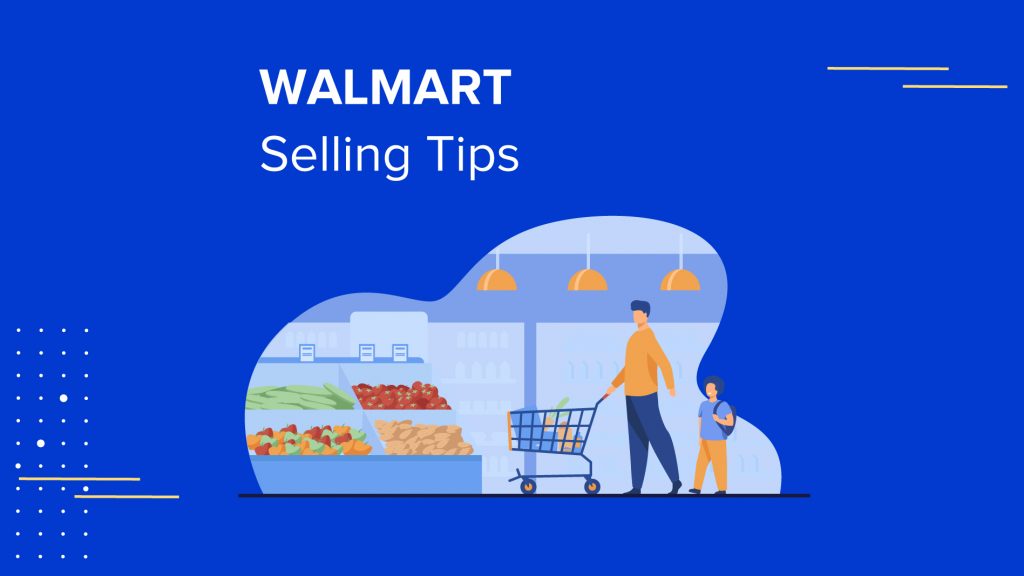 What is Walmart? 
Walmart is an American multinational retail corporation that operates a chain of hypermarkets, discount department stores, and grocery stores. Headquartered in Bentonville, Arkansas, the company was founded by Sam Walton in 1962 and incorporated on October 31, 1969. Today, it's one of the main shopping destinations for customers worldwide because of covering niches from fashion to technology products and more. 
In 2009, Walmart launched its online Marketplace, creating one of the most powerful platforms for eCommerce sellers. During the 2020 pandemic, Walmart's Marketplace managed to record a 79% eCommerce growth. So, if you're searching for a marketplace with a good monetization potential, joining Walmart's online retail platform is what you need. 
To prevent you from crawling the net in search of "Is selling on Walmart.com worth it?" and how you can start with the platform, we've combined all the main details you need in one place. 
Let's start with the most popular question.  
How much does it cost to sell on Walmart?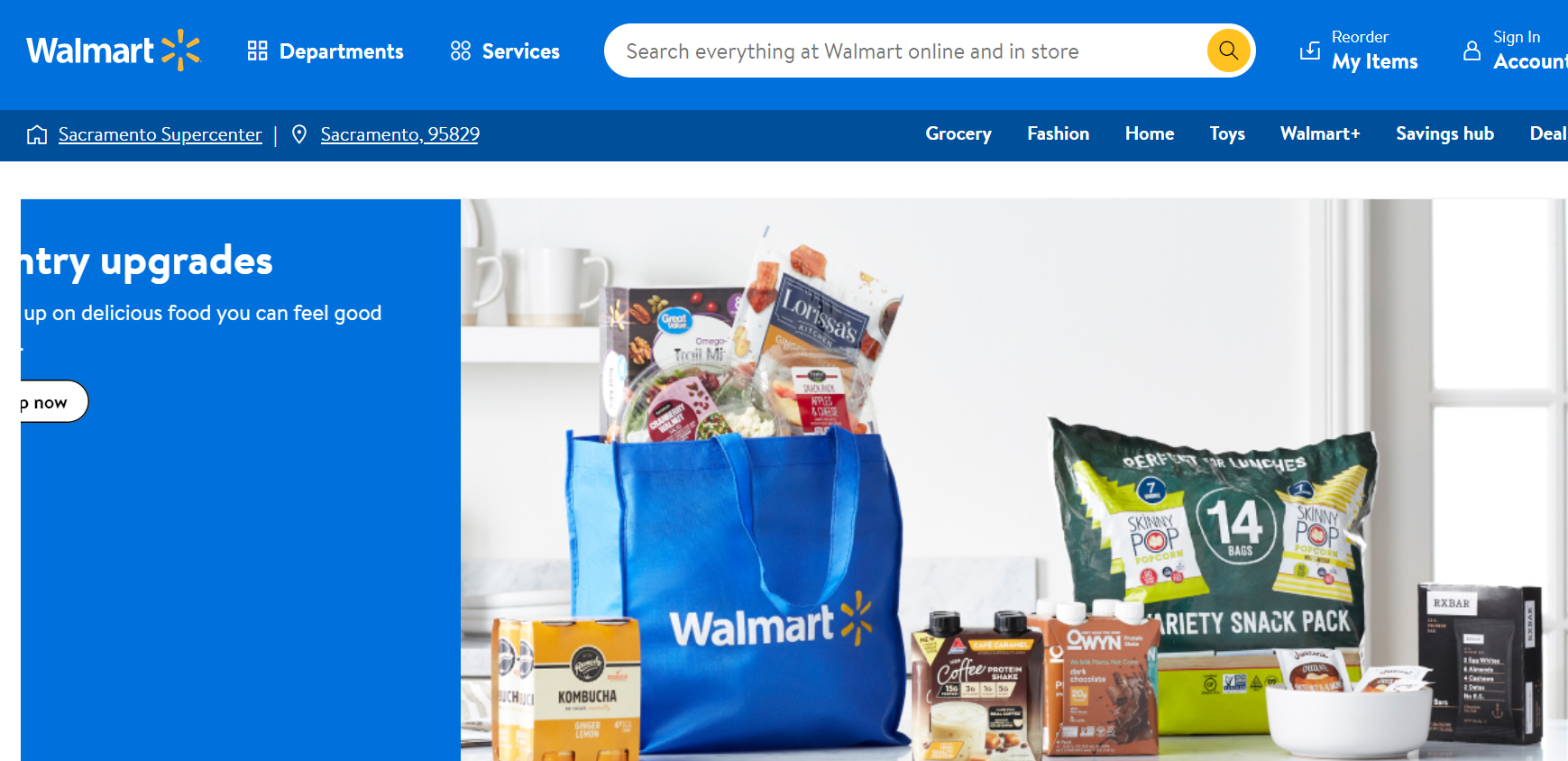 Surprise! There are no fees or setup costs associated with entering the Walmart marketplace. As simple as that, you pay only for what you're selling. From your every purchase, Walmart will deduct a referral fee, which is usually 6 – 15 %, or even lower for certain categories. 
How to start selling on Walmart?
For selling on Walmart.com, you should register a seller account on the Walmart Marketplace application page.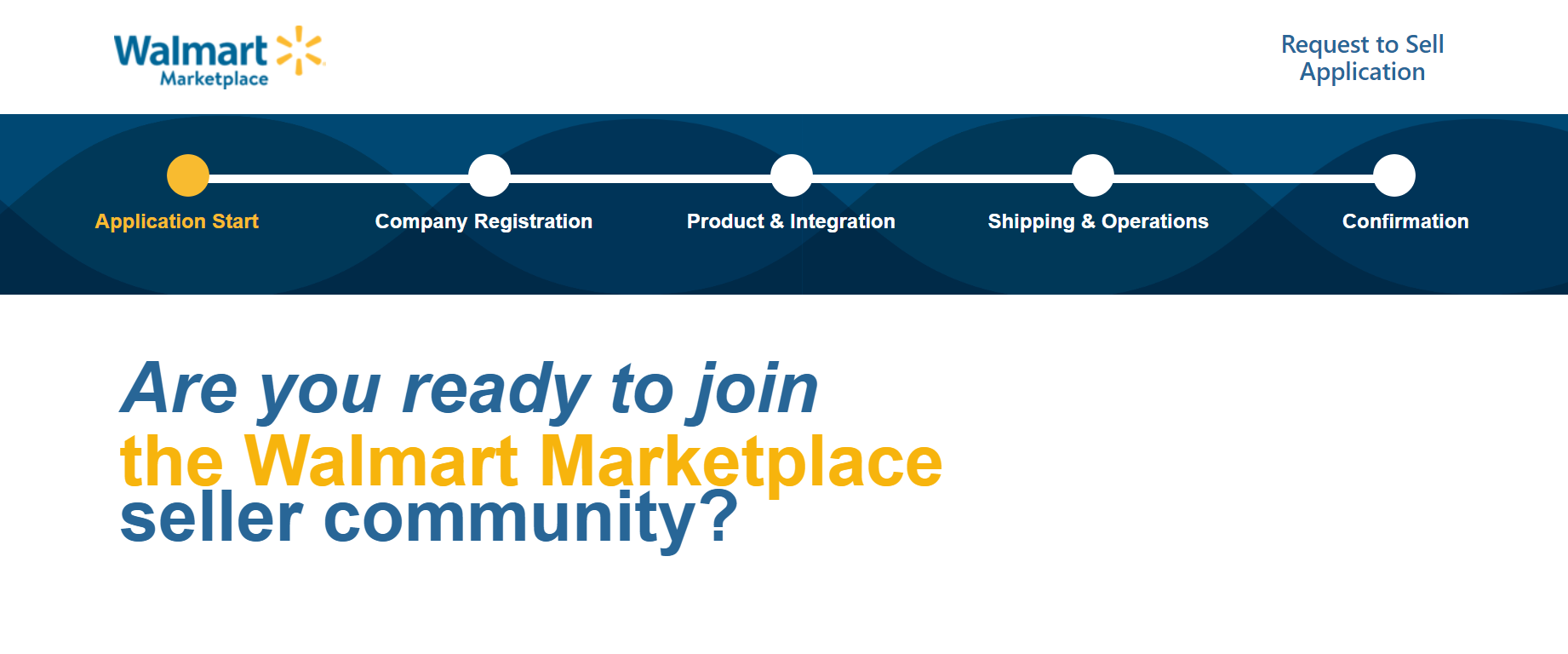 But before you go to the link (we hope you're still here with us), make sure your experience in the eCommerce industry corresponds to Walmart's requirements. Here is a quick checklist to ensure your business is what Walmart wants to see in its community. 
You're highly encouraged to have some experience with eCommerce and other marketplaces before you start selling on Walmart.com. The platform is extremely careful with the quality provided to its buyers. Therefore, inexperienced eCommerce sellers are less likely to get approval from Walmart. 
Keeping everyone safe is another priority of Walmart. Therefore, you should ensure you will not sell items included in the 

Walmart Marketplace's Prohibited Products Policy

. If there is even one restricted product category in your catalog, your application will be denied. 
You should prove to work with fast and high-quality fulfillment services, as the speed of delivery is a topmost priority for Walmart. If you don't cooperate with a reliable fulfillment partner at the moment, 

Walmart's fulfillment services

 are at your disposal. 
If you feel all the above requirements are satisfied by your business, scroll down, and your application will be submitted to Walmart soon.  
Steps to enter Walmart Marketplace Seller Community
First, you should fill in the application for Walmart Seller Central. An important note is that you should fill in the whole application at once, as if you close the browser tab without applying, your progress will not be saved. 
The good news is that you can be well prepared for the application and quickly fill it within 10-15 minutes after opening the page. Below are the main documents you should have when applying. 
US Business Tax ID

W9 or W8 and 

EIN Verification Letter

 from the Department of Treasury.

Address of business operations

US address of your business

The integration methods you're going to use for your products catalog (such as 

eSwap's Walmart integration

)

Main product categories, such as total 

SKUs

 for seeling on Walmart.com and similar. 
During the stages of registering and running your business, you should already have all the above information carefully collected in one place (if you don't, we highly encourage you to do so). We assume you might be confused over the integration methods you should mention during your application. But don't worry, the next section covers it all for you. 
Why eSwap's Walmart Integration is a must-have when selling on Walmart.com?
Keeping things organized is the sacred dream of every eCommerce owner. Having accurate data about your stock and orders is the best gateway to success. And here's when eSwap comes in. 
The integration allows you to list your products quickly, receive orders, and track the real-time status of your stock from a single platform – your eSwap dashboard. 
A pleasant bonus – you can also integrate all your selling accounts on other marketplaces like eBay, Amazon, Etsy, etc. This allows you to synchronize your inventory control over numerous platforms and manage everything from one point without having to log in and log out to tens of accounts daily. 
Seamlessly integrate eSwap to your selling on Walmart.com routine
It's easy and free for some time if you head to this link. Create the account, and choose "…" to connect your Walmart account to eSwap. Further, the up-to-date state of your inventory and all your order fulfillment workflow will be available to your anytime, with just one click. 
To wrap up
It seems we have covered all the vital details you need for selling on Walmart.com. Now, when you know the taste of Walmart and how to prove you fit in its community, head to the Marketplace's application page.
Don't forget to have all the essential data at hand, as providing everything from your first attempt significantly increases your chances of getting approval. 
Happy selling!