2020 was phenomenal in terms of market growth and advancement of eCommerce platforms for B2B. Countless industry modifications and new adjustments rededicated the overall approach to eCommerce growth techniques.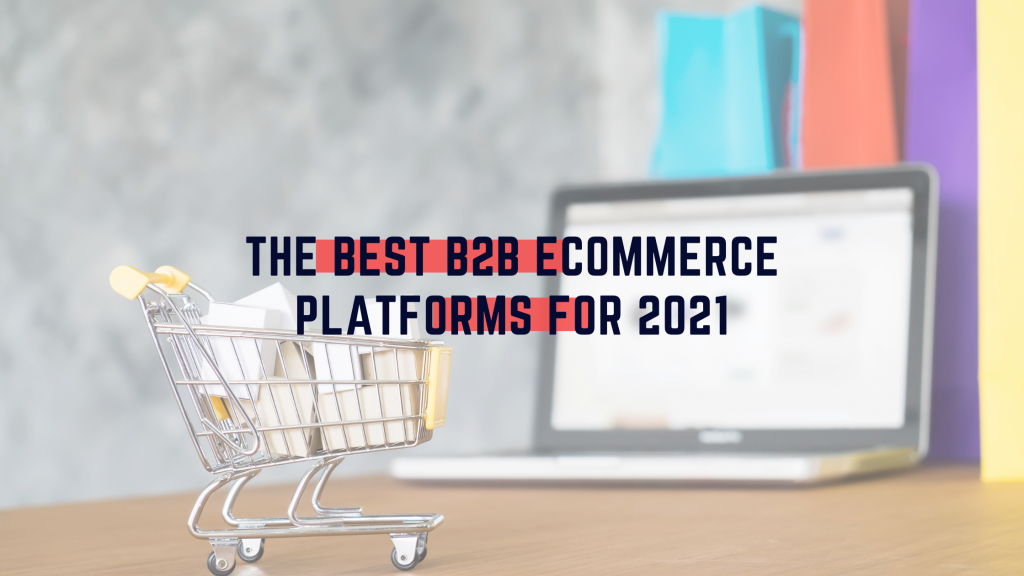 eCommerce as an activity of buying and selling products & online services made a huge breakthrough partly because of the Covid19. Besides the substantial economic consequences of the global pandemic affecting the worldwide market, the businesses & Entrepreneurs acknowledge the importance of the  B2B eCommerce platforms.
According to  Statista, a German company engaged in the market and consumer data collection and research activities the global growth of the B2B eCommerce market in 2020 values  $12.2 trillion as of 2019.  
How to Choose B2B eCommerce Platform for Your Business?
While trying to uncover the best eCommerce platform features list for you, the first thing to do is encountering the interesting peculiarities those B2B platforms offer.  The next step is finding out the solutions those software users apply to enhance the efficiency and smart management of their businesses. There is countless B2B software users and their recommendations matter.
Pay attention to the following key points while trying to choose the best eCommerce platform for your business.
B2B eCommerce Platform

Features

B2B eCommerce Platform

Pricing

B2B eCommerce Platform

User Recommendations
We do our best to give you a helping hand as we have reviewed and compared each of the listed platforms for your convenience to make a critical decision for your business. Here is the list of the most popular B2B e-commerce platforms to encounter for your sustainable business growth in 2021.
Shopify Plus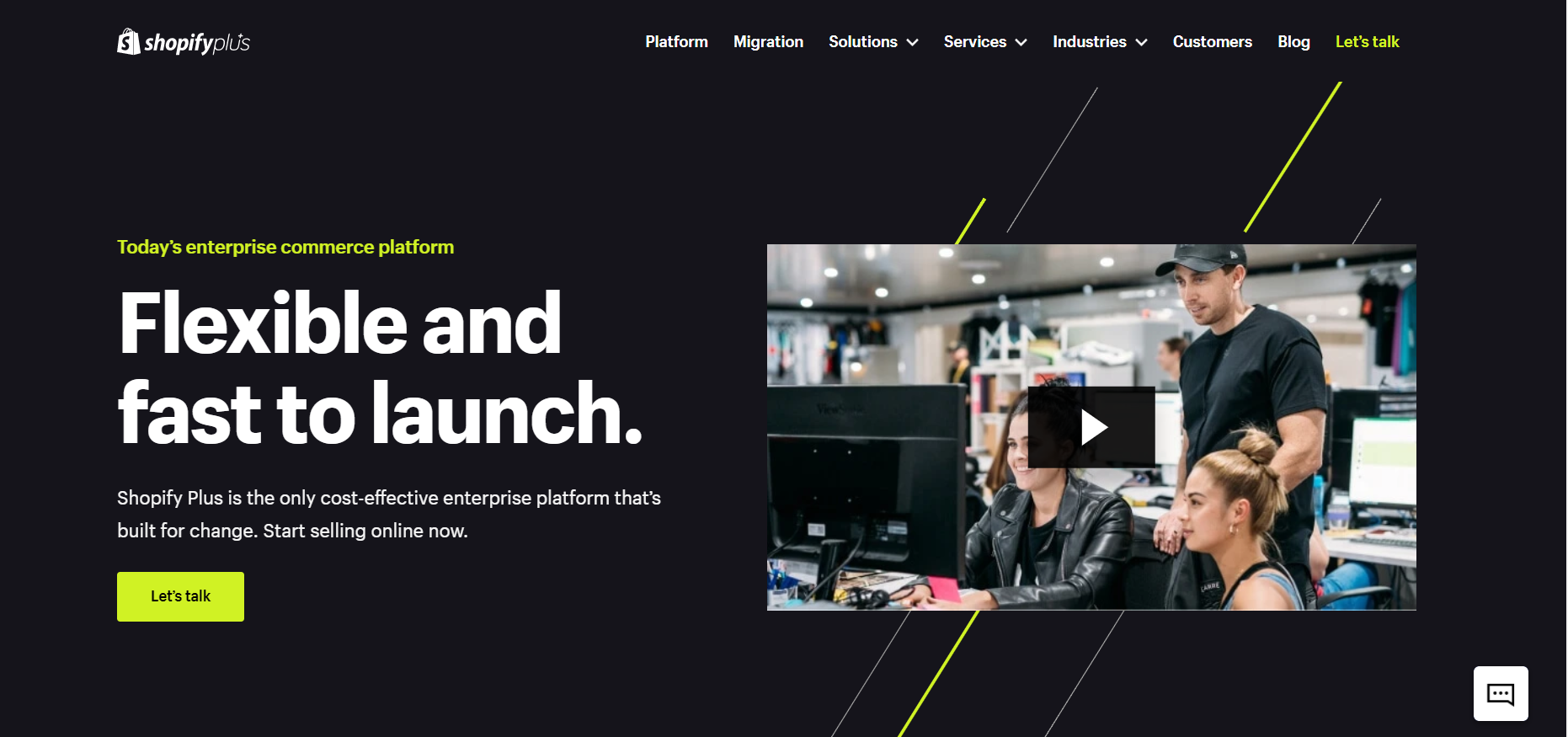 Shopify Plus is a booming B2B eCommerce pricing plan with over 1 million eCommerce websites available worldwide which is a huge success. It is a place where you can manage your B2B and B2C sales from one dashboard. One of the main advantages that Shopify as a leading eCommerce B2B platform allows it is giving access to its users to coordinate all the workflow from one place. It has many valuable features from a customer's point of view.  It includes ERP and CRM integrations, conversion optimization solutions with excellent customer feedback and recommendations.  
There are a couple of  Shopify Pricing Plans which will suit your business needs the best depending on your business needs and requirements.
One of the recent updates for Shopify Users is Pinterest's shoppable pins. It allows the merchants to go directly to Pinterest, upload the product list, and offer the products in the form of shoppable pins. This is a recent update that the Shopify app store can help you to expand your business growth via Pinterest as well.  
BigCommerce  for Your eCommerce Business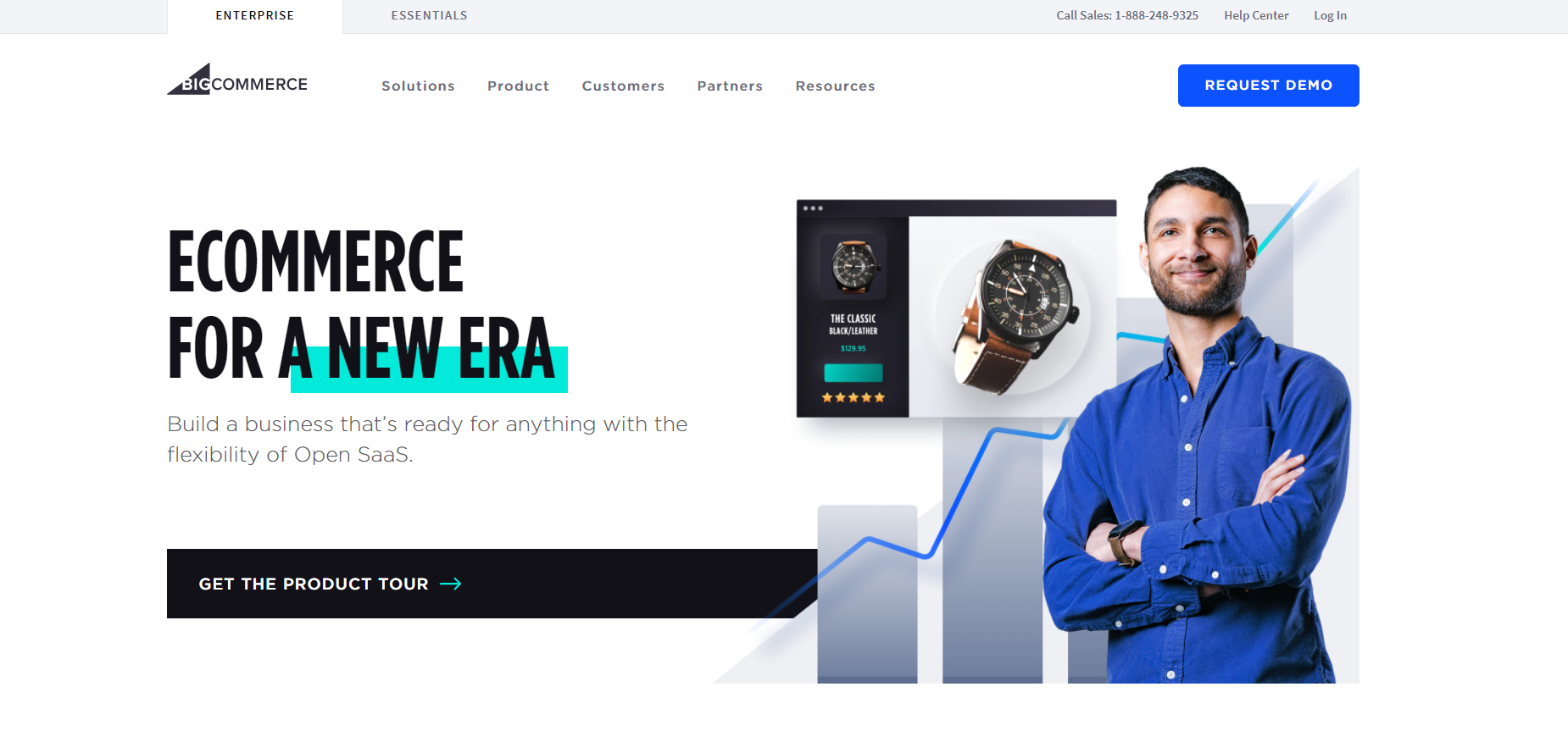 BigCommerce is another popular multi-currency and internationally available platform offering various user-friendly features that will benefit your business growth and allow you to concentrate on your sales. It provides many fundamental core eCommerce features like Tax, Refund & Returns, Vaulting systems as well as Reporting & Analytics, shipping, and scalable catalog use.
BigCommerce is a place where all the customers are free to create shipping rates for their buyers, as well as access to PCI DSS, support keeping in mind the importance of your crucial information protection. BigCommerce like Shopify allows your audience to access ERP support. 
BigCommerce has many compelling features like advanced shipping solutions, B2B specific pricing unit offers, easy subscription, and re-ordering options.  
WooCommerce for B2B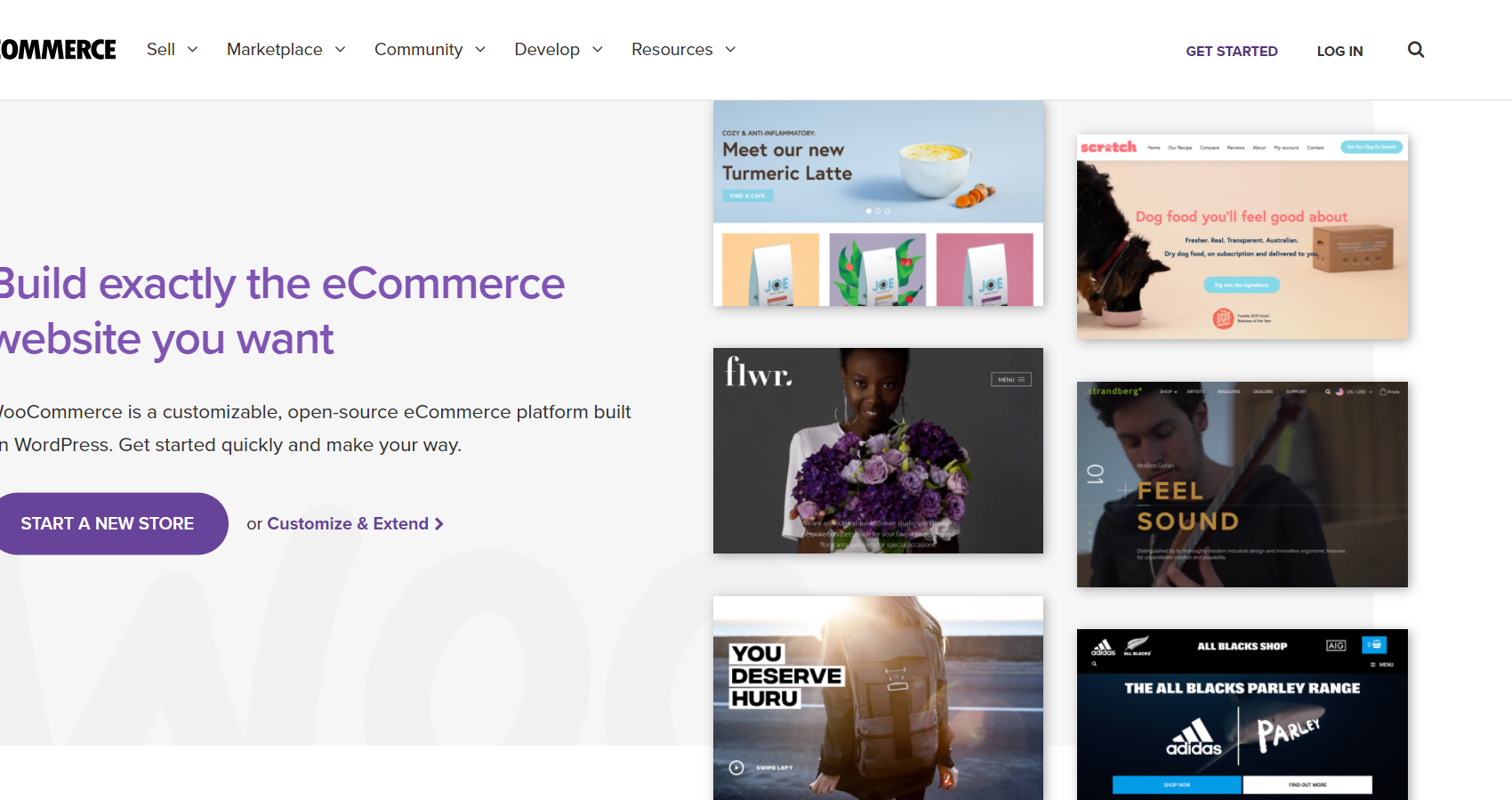 WooCommerce is another great user-friendly open-source B2B eCommerce platform popular among WordPress users. The available plugins and themes range from category to category. This platform is flexible and responsive and offers a full package of great features that will benefit your sustainable business growth.
WooCommerce covers 26 % of all the eCommerce platforms and offers a vast and large number of plugins to customize your online shops. The tech itself is free to use; however, further development of your online shop will require you to buy some additional services. 
This eCommerce platform performs at its best as allows you to have a high level of scalability, personal information protection, SEO-friendly design for your shops.
Magento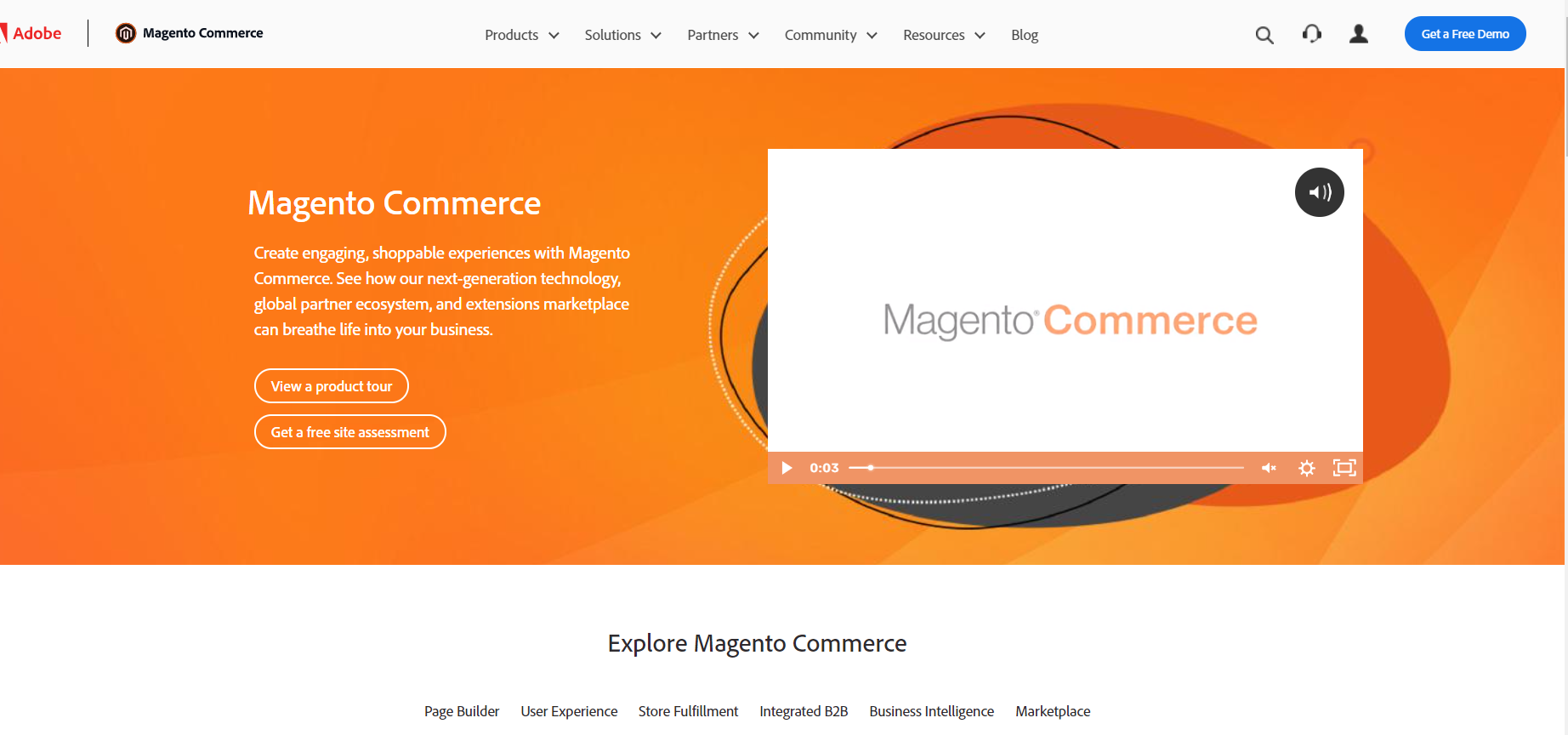 Magento is a next-generation technology offering you to create your dream content with modern technological tools.  Design solutions provide diversity and flexibility. Magento works seamlessly and offers minimal maintenance. 
This platform is one of the few platforms which allows owing an all-in-one suite for all-in-one B2B eCommerce software solutions. It is easy to install and quick to access. Many valuable features making it incredible include extensive B2B functionality, excellent shopping experience, custom pricing and catalog offers, reliable cloud-based performance, and many other features.
Magento's pricing as a plan starts at $22,000 per year for a full Enterprise site. 
PrestaShop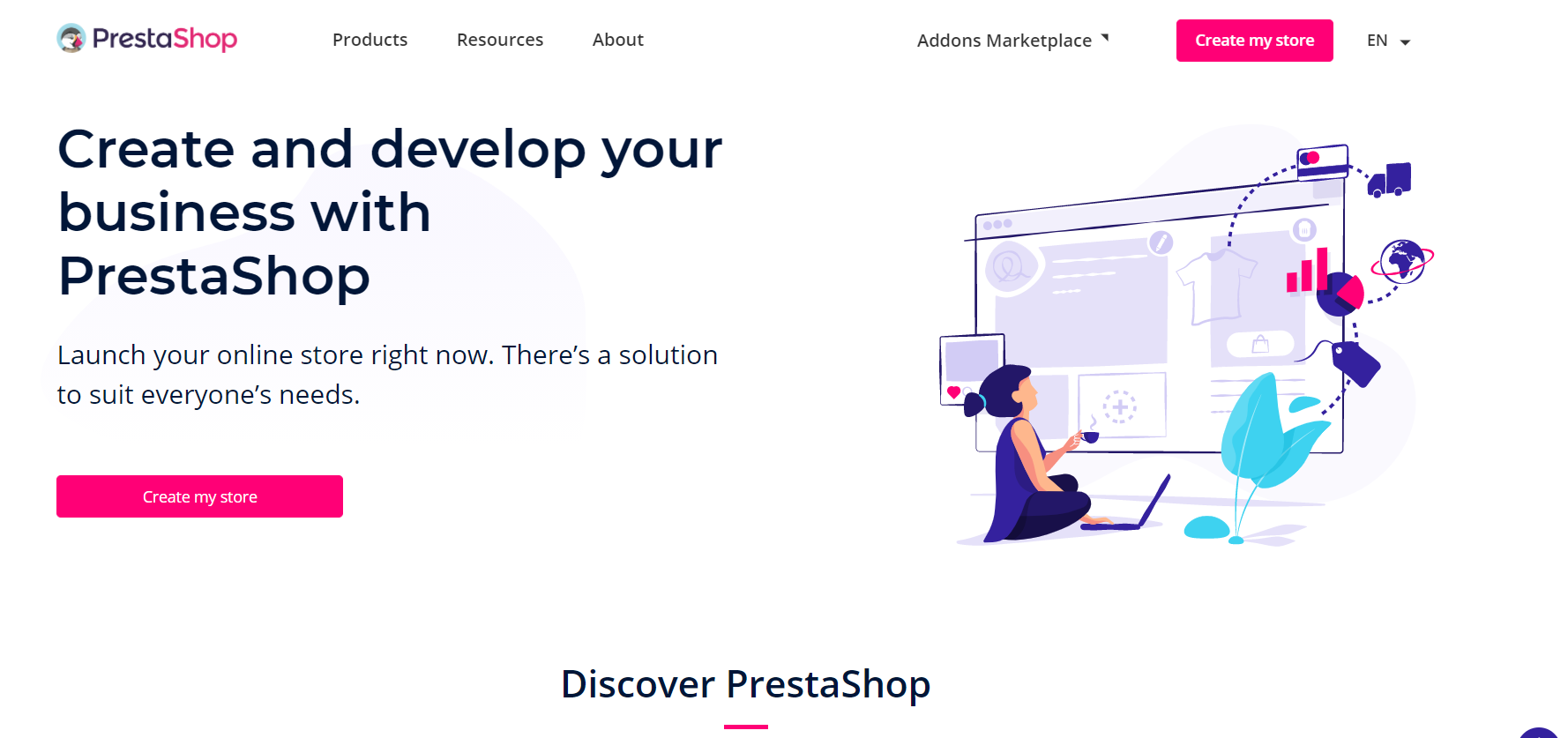 Prestashop is an ideal space for mid-level merchants trying to find affordable solutions for their businesses.  This is another completely free platform for you; however, the use of some other great themes and features are paid, and ask to upgrade your subscription.  
Prestashop is worldwide available, offering man 195  language translations and  60 payment modules availability.  You can fully customize your online store with the help of Prestashop. 
Prestashop is another open-source platform with great features like excellent inventory management support, reports, and analytics, custom checkout options, price hiding options, easy back-end performance accesses, so and so forth. 
Prestashop is also affordable, especially for mid-level merchants, and depending on your business needs. You can start at 30 dollars a month and grow more significantly with the additional purchase of its add-ons.
eSwap offers its users to scale their capacity of growing their businesses to a larger extend. Our software offers integrations with the listed sales channels, excluding Prestashop. Our inventory management software will allow you to automate your whole workflow. Imagine having a tool like eSwap is, managing your product channel to channel listings and updates, order and product management issues, shipping and warehouse management problems.