Shopify is a popular e-commerce platform that allows you to set up a store, sell goods online, and grow quickly. As for the hostings, it runs itself, so there is no need to own or buy any other hosting. The full scale of functions depends on your Shopify plan. All the plans give you access to sell products, and all except one allow you to choose a theme (web-design). As a Saas platform, you pay a fee per month to use the software.
So the first thing to do is to understand which plan is the most suitable for you and your business. That's why we will look through all the Shopify pricing plans, as well as Shopify fees as of 2020.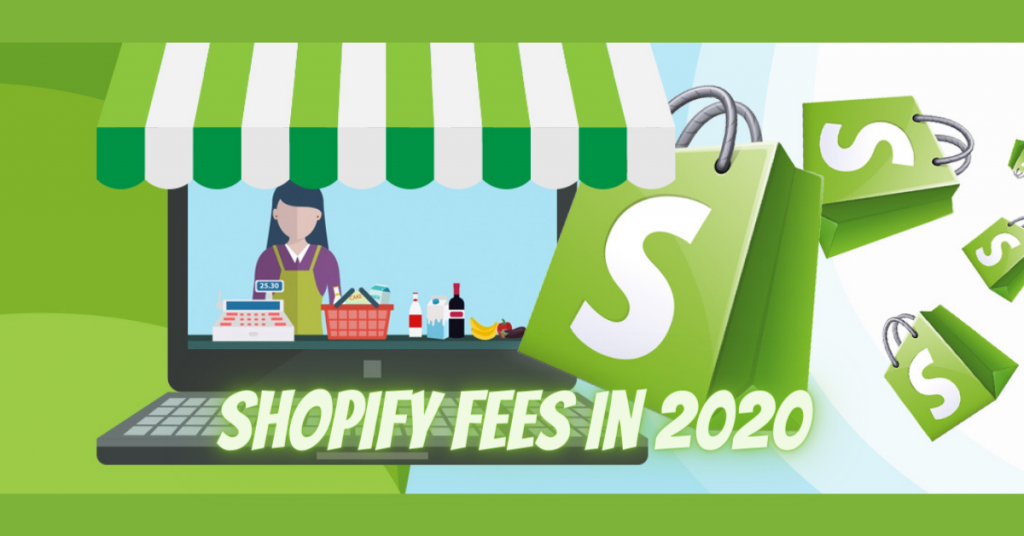 Shopify pricing plans
Apart from the free trial, on Shopify there are 3 main and 2 additional available plans: 
Shopify Basic – 29USD and plus 2.9% and 30cents for each transaction
Shopify – 79USD plus 2.6% and 30cents for each transaction
Advanced Shopify – 299USD per month plus 2,4% and 30cents per each transaction
Shopify Lite –

9USD per month 2.9% plus 30cents for online deals or 2.0% transaction fee for each sale

Shopify Plus –

negotiable, mainly about 2000USD
Each of them provides the platform for a monthly fee, but if you have planned your budget in advance, you can afford the plans for 1 or 2 years. This will allow for reducing monthly costs via 10% or 20% discounts available.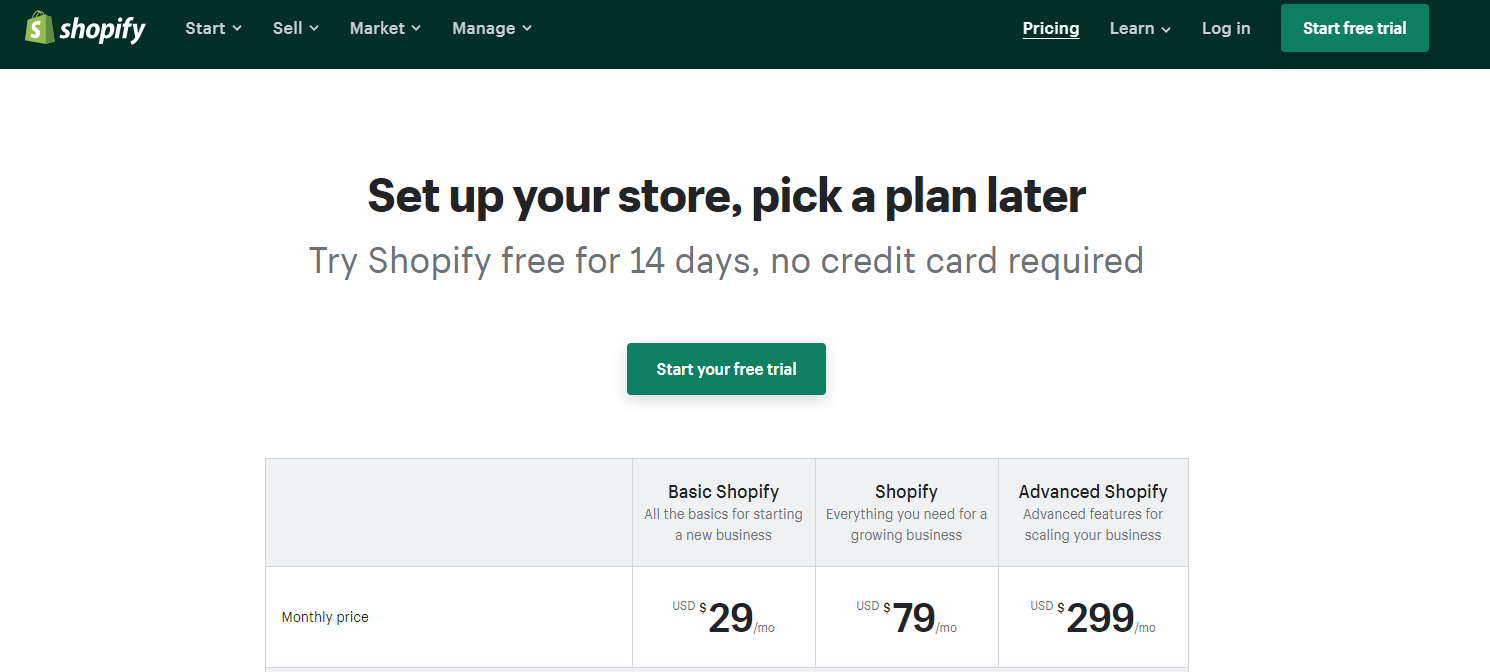 Shopify lite


This is one of the simplest and most used plans of Shopify. The fee is just 9USD per month (the cheapest plan in Shopify). As for the rest of the fees, with Shopify Lite you can use Shopify Payments and get a credit card fee of 2.9% plus 30cents for online deals. With another payment gateway, you get a 2.0% transaction fee for each sale plus the personal fee set by your payment provider. You should also note that the fees also depend on your country.

But so that not to mix it with a full-function platform, it should be mentioned that Shopify Lite actually does not serve as an online store. It gives the sellers the opportunity of selling goods via the "magic" button. You can link it to your Facebook or wherever you want and sell the products by adding the "Buy" function. You can also use WordPress or other placements. As for the new opportunities, now it includes communication via Facebook Messenger. If you already own a channel or blog and even a ready website with hosting and domains, this plan can be suitable for you to grow your e-commerce business. Summing up the main functions, the followings can be marked out:

You can sell digital products of a maximum of 5gb with Shopify Lite. 

You can sell items immediately on Facebook with several clicks and make all your desired products available on your page. 

You can use Shopify Lite as a backend technology for your shops.
This plan suggests all the variety of services that are available. It is most suitable for large companies. As for the price, for the Shopify plus plan it is negotiable, usually about 2000USD and there are discounts if getting the annual (10%) or biannual (20%) plans. It gives you 200Tb for all the listings and includes such services as automating order management and all the huge amount of work needed for that. 

Shopify fees
As you could have already guessed, Shopify itself suggests a payment method – Shopify Payments. While using it there is no need to think about fees and additional pricing. But when using other methods, like PayPal, the additional fee reaches 3% plus 30cents for transactions. As for the turnover, there is a charge of about 0.5-2%.
The 2 main types of common  Shopify fees are the credit card fee and transaction fee. They depend on the plan chosen:
Basic Shopify: monthly cost – 29USD, transaction fee – 2.9% plus 30 cents per purchase, which is the highest Shopify price. 
Shopify: monthly cost – 79USD comes, transaction fee – 2.6% plus 30 cents with slightly different credit card rates. To take credit card payments with this plan, you will need to pay for every transaction.
Advanced Shopify: monthly cost –

299USD

, transaction fee – 2.4% plus 30 cents which is the lowest Shopify price. 
Shopify fees are one of the most important things to take into account at first when starting a business there. But it is still one of the most reliable platforms. It suits everyone: from individual beginners to professional huge companies. Especially when having some budget with which you can afford annual or biannual packages. 
No matter who you are as a businessman – starter or advanced user, eSwap solutions can help you with Shopify integrations. All the functions and services available on our platform will help your business grow and prosper effectively.