One of the recent marketplaces in the world of eCommerce is Bonanza. The number of Bonanza sellers grows day by day. Today there is about 25.000 sellers and 22 million listings. People usually compare the platform to eBay. That's because of its simplicity and rising reputation. Are you a seller who has never thought to keep a presence on Bonanza? If yes, now it's precisely the time to reconsider this option. In this blog post, we'd present why to buy and to sell on Bonanza. Also Bonanza selling fees and common mistakes to avoid.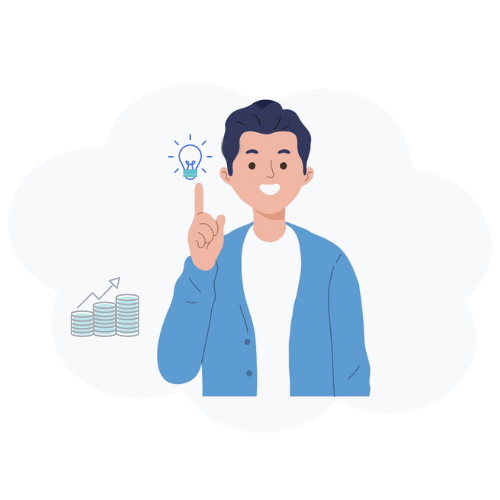 Why Buy and Sell on Bonanza? 
As mentioned above, Bonanza.com is a quickly growing online marketplace. People use Bonanza to buy and sell products in every category. The platform has a popular strong point. The website is open and transparent. First, Bonanza sellers set up booths. Then they add items to listings with no fees and start to sell. Anyway, let's answer the question of why to sell on Bonanza.
No listing fees

 – Bonanza selling fees only include Final Offer Value. 

Seller Support

 – Bonanza has a big support community. They are always ready to solve issues via chat, phone and email.

Bonanza Booths

 – sellers quickly start and run this kind of shops here.

Uniqueness

 – Bonanza is one of the original marketplaces. That's so mostly due to its navigation and community support.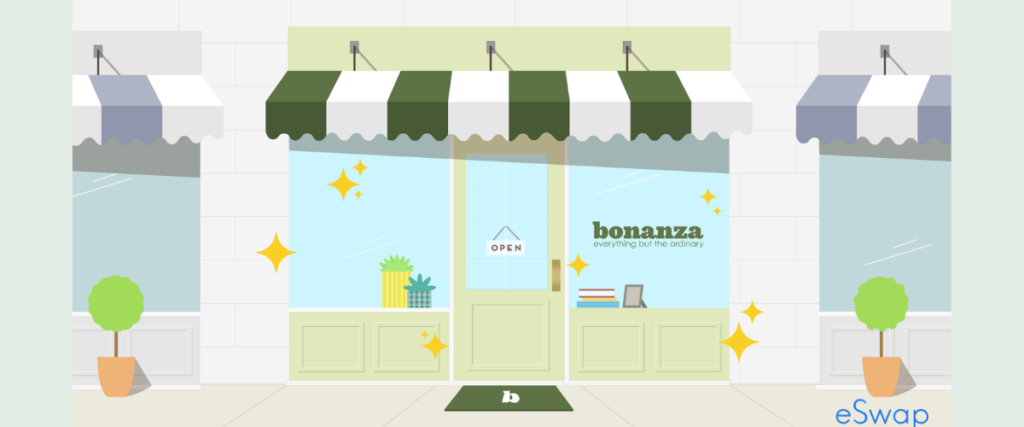 Bonanza Selling Fees 
Bonanza prices and fees depend on the final order value. They are connected to those shipping expenses passing 10USD. Thus, Bonanza fees are different for any seller. Besides this, there are also advertising fees. With their usage the cost changes. Financially you'll spend a little more. However, you will also elevate the number of your customers and profit. 
Example:
Product price – 20USD
Shipping cost – 5USD
Final Offer Value (FOV) 20USD for product + 5USD for shipping, 
Total – 25USD 
Final Offer Fee (FOF) – calculated according to the 25USD 
Bonanza Common Mistakes to Avoid 
When selling on each platform, there are several steps to avoid. Bonanza sellers are not an exception. Do you plan to visit Bonanza? Then should focus attention on product titles, images and prices.
Title: Only capital letters
This common mistake makes your buyers feel like you are screaming. And believe us, it's not attractive at all. Besides, there is one technical issue. Some Bonanza integrations won't list items because of the capitals. For example, Google Shopping works like that.
Grammar, spelling and punctuation errors 
Title and the description of your item is the first appealing thing. Visitors realize your attitude by just having a look at your both. So make sure to proofread everything you have written and avoid mistakes. As for punctuation, it is also worth paying attention to. Some Bonanza sellers think that overusing punctuation marks will grab more attention. That's wrong, and it's not useful at all. Punctuation marks hinder Google listing integration as well. 
Fluffy words overuse 
People like attractive descriptions. But sellers need to keep the balance. Exaggerated words like "the best, super, incredible, etc." are very common. But they can be too much in the titles and descriptions. Instead, you can replace them with appropriate keywords. As a result, you make your listings more relevant. 
Unnatural photos 
It is always better to use natural and real item pictures. It makes an impression on your buyer. Meanwhile, it would be best to plan the photos in advance. Take into account light, brightness, placement. And in the featured photos, it is good to have only the item itself. Of course, accessories can be present in other images. But you'd better use only the needed item in the main picture. 
Not mentioned shipping costs 
Bonanza shipping costs can vary. So one of the most common mistakes by the sellers is not mentioning them. So when citing the price mention shipping expenses as well. It is a significant factor to be considered and mentioned. In addition, Bonanza has various shipping options for consideration. 
Maybe you got interested in using Bonanza as a sales channel. So check out our Bonanza-eSwap integration. It will help you manage your sales experience and products in the marketplace. Our Bonanza inventory management will strengthen your business. It happens mainly due to several factors. The most popular are product synching, order management, and much more.