Anyone running a store values the importance of different apps.  BigCommerce apps help to obtain higher efficiency.  It is hard to run a successful BigCommrce store and not using those apps. It is worthy to mention that most of the functions in your store process due to those apps.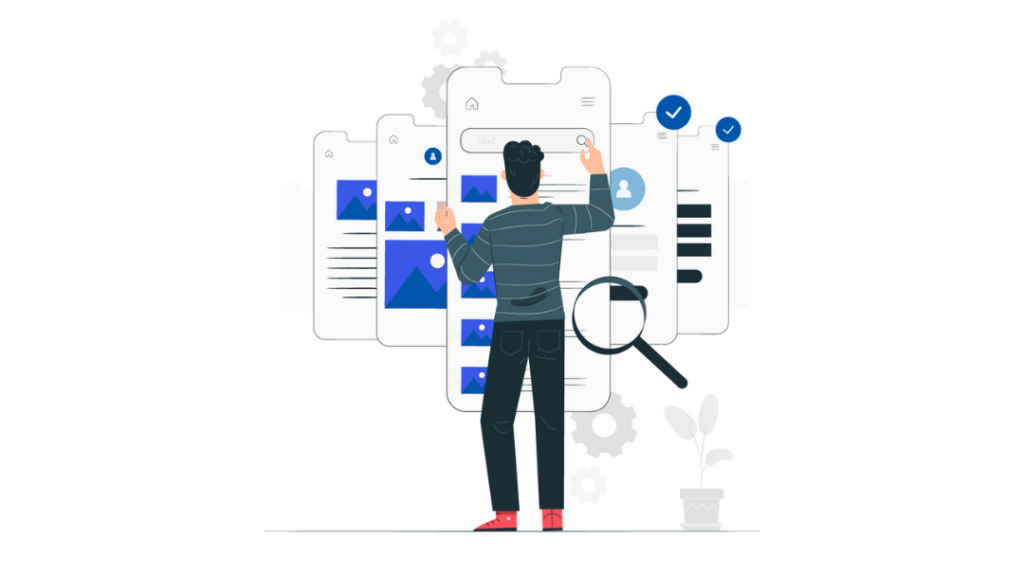 Here is the list of the best BigCommerce apps to support your store's efficiency. Let's discuss each app with its platform features and pricing one by one.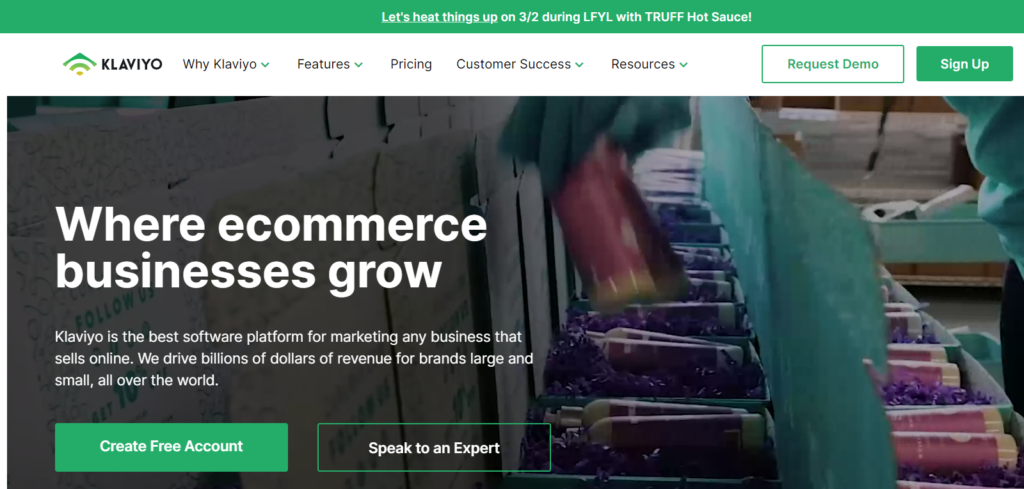 Pricing: Starts from $20 and increases with a contact list
Free trial: free for up to 250 contacts list
Business Purpose: Personalized marketing
Klavio is an all-in-one marketing solution for BigCommerce store owners. This app helps to get all the essential information about your customers. Klaviyo helps to send targeted, personalized messages and emails. You can learn what your customers added to the cart. With help of that data in hand, you can reach out to them and offer relevant products. This is a great solution to save your time and resources spent on advertising. This is how your extensive marketing journey will begin with the help of BigCommerce-Klaviyo integration.
Platform Features:
100+ pre-built integrations, including Facebook, ShipStation, Yotpo, Smile, Privy, and more.
Centralized customer profiles
Built-in workflows
Responsive email templates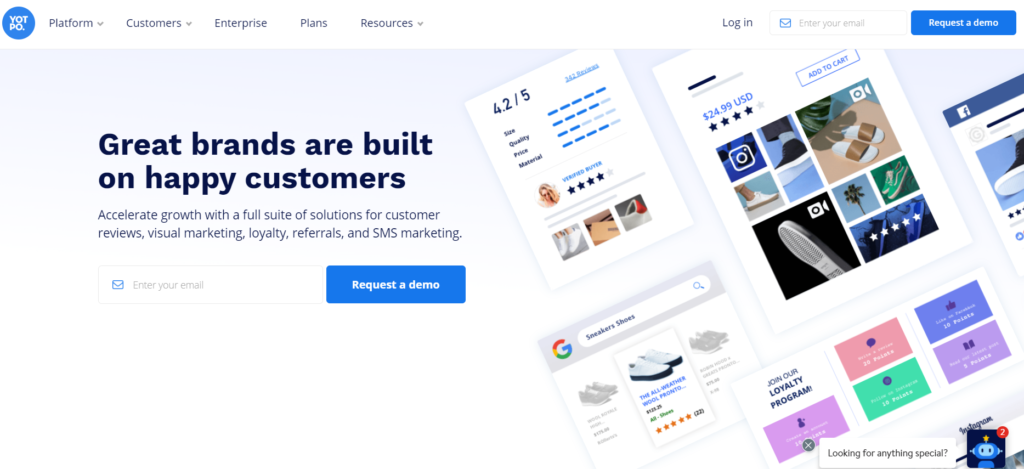 This platform is a content marketing app. It helps to organize the content marketing issues. Yotpo helps to drive more traffic and increase conversion rate. It is not big news that customer reviews influence revenues. Yotpo offers reviews, UGC, and loyalty program solutions. Those tools bring impressive results.
Pricing: Starts from $19 and increases with a contact list
Free trial: free for up to 500 orders
Business Purpose: Marketing
Platform Features:
Product recommendations
25 languages support
SMS Marketing
Loyalty and Referrals
Zapier-BigCommerce solution helps to link the information between thousands of apps. It's an online automation tool. Zapier connects your preferred apps to your store. It can be Mailchimp, Gmail, Slack, Trello or and many others. You can create automated workflows without having technical knowledge or hiring a developer. In order to start the process, you just need to create zaps and start your journey. Zapier helps to concentrate more on your business growth other than automation issues. There is no need to take care of repetitive tasks anymore. Easily link your desired apps and automate your workflows!
Recurring Fee: $25.00
Free trial: 14 days and no upfront fee required
Business Purpose: Workflow automation
Platform Features:
Easy app setup.
Creation of custom workflows.
Keeping track of all your orders data.
Managing your newsletter subscriber lists.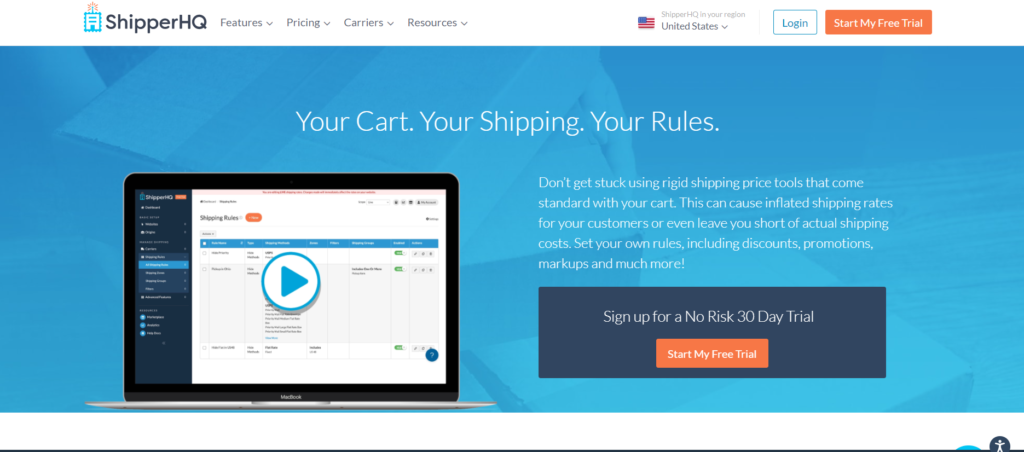 Shipper HQ-BigCommerce app is the best solution for order shipping.  This platform offers many services including your cart abandonment. This app helps to reduce your inventory shipping costs as well. You can organize global shipping for your BigCommerce store with this app. Customer can choose their own product checkout process easily. The Shipper HQ users have the chance to hide specific shipping rates based on their chosen conditions. This platform offers shipping customization as well. Users can set their own rules for shipping. It is possible to include discounts, promotions, markups and much more.
Business Purpose: Order Shipping
Free trial: free for 30 days
Pricing: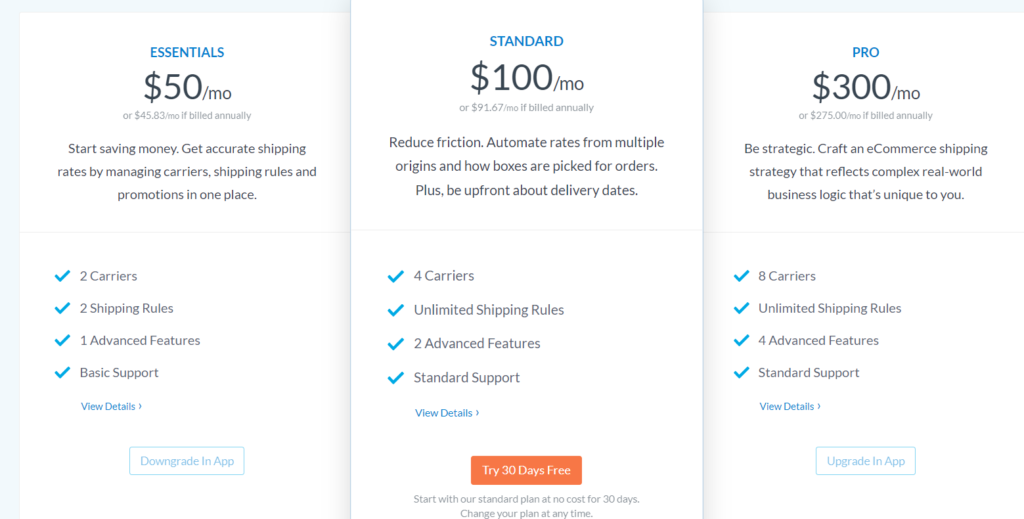 Platform Features:
Total control of the shipping rates shown in the cart.
In-store pickup.
Multi-origin shipping.
LTL Freight Shipping.
Printful is a print on demand order fulfilment service provider. Once your Printful-BigCommerce integration is set up, you can create product designs and share them with your customers. This app helps to create various product designs ranging from t-shirts to hats and mugs and from pillow to posters and jewellery. It is possible to implement with help of the online mock-up generator on Printful. After the product design is ready Printful takes care of automatically printing and shipping your products to the end customers under your brand name.
This app is an incredible tool to save your resources as well. Printful helps to introduce amazing designs of products and lower the risks of launching products and not being able to sell them. As far as all the products are offered on-demand, you as a seller don't have to worry about guessing what product sells best.
Pricing: Subscription, starting at $29.95/month
Free trial: free for 30 days
Business Purpose: On-demand drop shipping
Platform Features:
Beautiful store themes
Pick, pack and ship your orders accurately
Spend your time on growing your business other than on managing orders
eSwap-BigCommerce Integration
eSwap's BigCommerce Integration is an amazing tool to save time and efforts spent on manual data entry. You can easily add, edit or delete your products from one dashboard. eSwap helps to automate sales processes and import orders from BigCommerce to make all processes run smoothly. In addition, eSwap enables you to update data on all your sales channels in real-time.
Enjoy eSwap's 14 days free trial for your BigCommerce store to check out the best practices to manage your inventory!