Rakuten Japan is a famous Japanese cashback site. Rakuten as a cashback site allows the buyers to shop and earn discounts.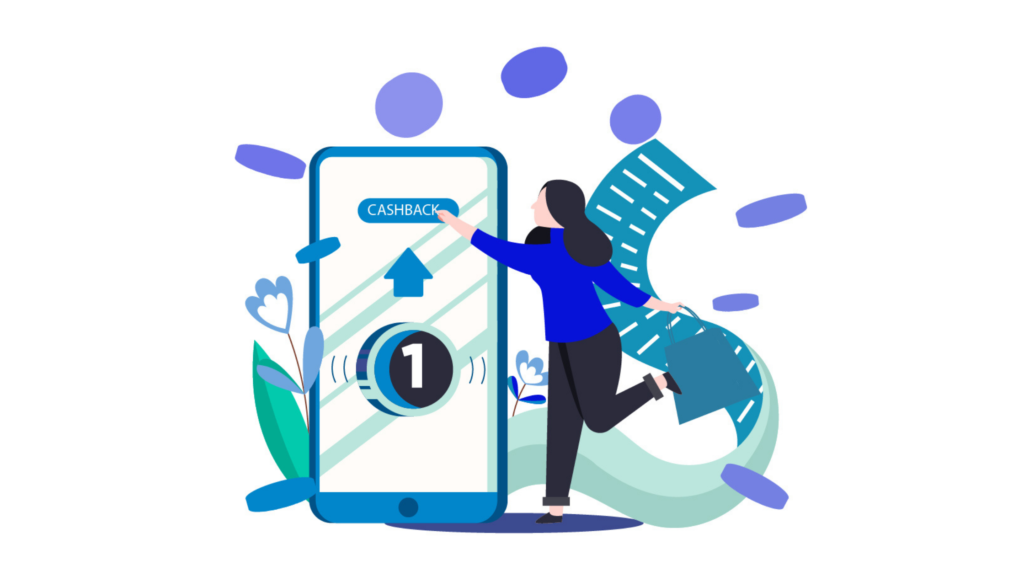 What is cashback?
The cashback system is easy to understand. The shoppers don't buy directly from the online stores. They purchase the products through a link from a cashback website. The same system works for Rakuten in this case. The customers still get a product and some portion of their money back. Cashback is the percentage of the total product price customers pay.
You can enjoy buying products on Rakuten's over 2500 stores and get cash back.  Rakuten global marketplace's share in Japan is 27%, while Amazon's is only 12%. This is why many refer to Rakuten as the "Amazon of Japan".
Let's find out the steps which you should follow to start selling on Rakuen. This blog post will help you find out the requirements to start selling on Rakuten.
What is Rakuten Ichiba?
Rakuten global marketplace has many areas of expertise. It serves not only as an e-commerce cashback platform. It offers services for fintech, digital content and even travelling. The platform surpassed 1.3 billion global members and more than 44.000 sellers. Rakuten is available in more than 30 countries. And it continues to grow its global scale. Rakuten's main target is the US marketplace. This marketplace aims to enhance global sales.
To do so, it works with different sales platforms like eBay and Etsy. Rakuten eBay is a place where you can enjoy buying and earning cash backs. The same is true for the shoppers at Rakuten Etsy. 
The cashback for the customers on Rakuten Etsy or eBay may vary. It highly depends on the product category they purchase. However, it is easy to check cashback availability. The customers can easily go to the eBay or Etsy store page on Rakuten.com and check the cashback amount.
Rakuten coordinates with Amazon as well. Amazon offers discounts instead of cash backs on Rakuten. This refers to certain product categories. Rakuten increased the cashback rates over 150 other stores instead. This helps the customers to have increased chances to get what they want and earn cash backs as well.
How to Sell on Rakuten Japan Marketplace?
Rakuten will help you to expand your global sales in the eastern marketplace. This platform offers a diverse selling catalogue. The sales catalogue is quite extensive. Here is a quick glimpse of the Rakuten product catalogue.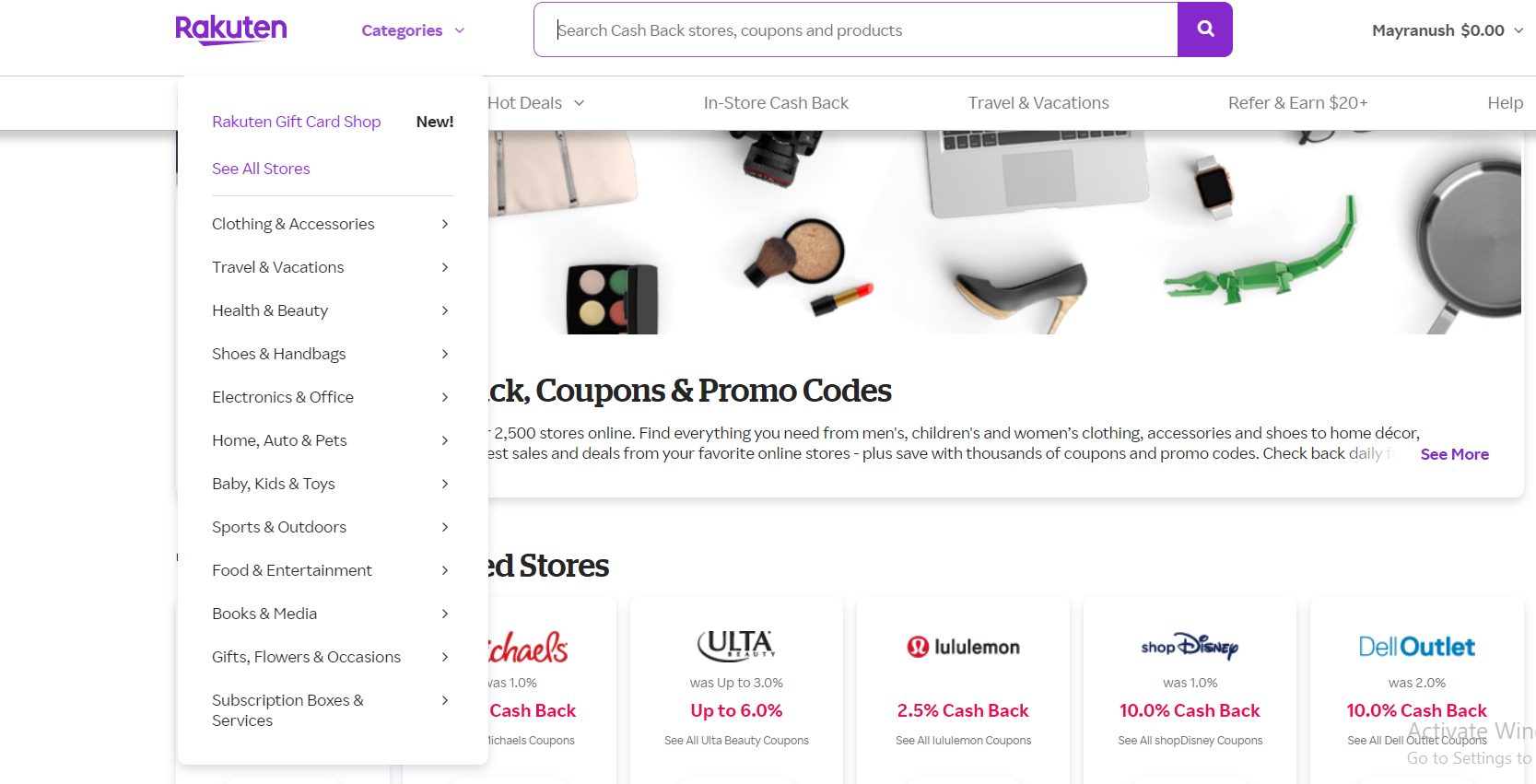 There is no doubt that selling on the Rakuten Ichiba is beneficial. But there are several difficulties in starting to sell on Rakuten. The registration process takes a bit long time to proceed. This refers to the sellers who are not based in Japan. The sellers should have a Japanese business entity and bank account.
The registration process in Rakuten usually takes up to 4 weeks. But for the third-party product resellers, it might be a little bit less. Rakuten checks all the details before giving access to its marketplace. The brands should firstly ask to verify their authenticity.
Selling in Japan could be challenging in many ways. The eastern marketplace is quite different from the western ones. It means that you should adapt your business strategies to sell on Rakuten. Rakuten allows exploring new segments and niches while selling on it.
Even though it is quite challenging to sell on Rakuten, it offers many benefits as well. You don't need to feel the pressure compared to selling on Amazon, for example. The sellers on Amazon, for example, have to compete with their competitors and the Amazon marketplace itself.
How to Become a Rakuten Global Marketplace Seller?
The Sellers who are from the USA should do the following:
Register on the Rakuten Seller Portal. Fill in all the requested information regarding your company.
Include the company name, contact details and bank A/c details.
Upload your products and start selling your products on Rakuten.
You can use the following barcodes- UPC, EAN, JAN, ISBN.
Provide a unique manufacturer I.D. to ensure that you own your own business
Provide a brand name if you are an Individual Seller.
The Sellers who are not based in the USA can also be eligible to start selling on Rakuten. They should obtain U.S. bank and credit card accounts and a W9 form before registering to become a Rakuten Marketplace seller. 
If you are not from either Japan or the USA, you still can sell on Rakuten. In order to do so, you just need to cooperate with third-party partners. 
What are the Rakuten Japan Seller Fees?
There are three major seller fees if you are a Rakuten Seller:
Individual Listing fee,

which costs 99 cents for each product listing

Monthly account fee,

which costs $33 a month 

Fees which you should pay

per product category

that you are selling as far as Rakuten charges different fees for different products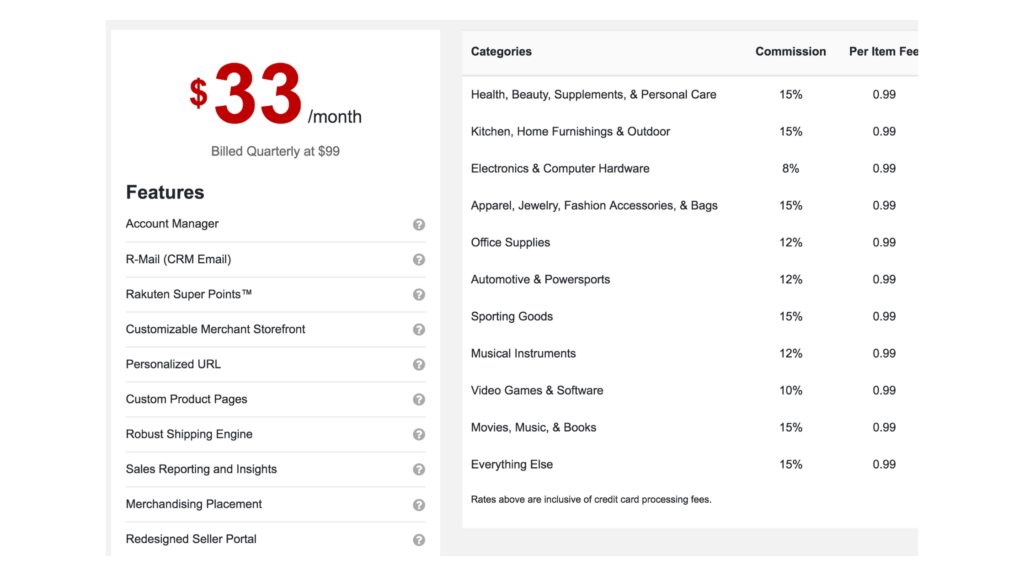 eSwap-Rakuten Marketplace Integration
eSwap, as an inventory management software, offers its Rakuten Integration for your advanced sales management. You can manage your inventory on Rakuten and have real-time data syncing. eSwap helps to have data on how much stock is left in your channels as well.
Imagine having a tool like eSwap is to keep your inventory stock updated and accurate. eSwap helps to add new products and list them in all other sales channels with few clicks.
Enjoy selling on Rakuten with eSwap and having total inventory control in your hands.