Each year specialists and other people try to think out what the upcoming year will bring to their industry. 2020 was hard and full of negative surprises. The whole business world underwent an economic crisis. But e-commerce spread even more and, for example, Amazon got overloaded sales and deliveries. For some consumers buying online was not something new, while the others got this as a new habit. Now when this year is almost over, we can think about the upcoming year, so we decided to cover the topic of e-commerce trends in 2021. Following and applying them, you will manage to get your business into a new level.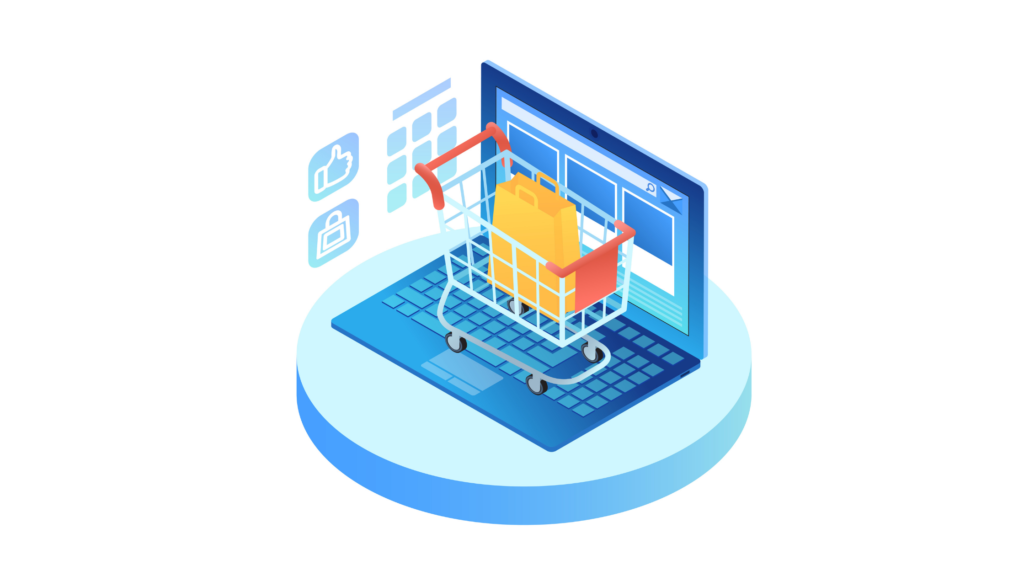 The commercial field has revolutionized so much since the establishment of the branch of e-commerce. It has developed and became customized so that it meets all the modern customer expectations. Customization, return policy and variety of tools and integrations have drastically changed the world of e-commerce. 
The importance of eCommerce trends
e-Commerce is one of the fields that has become highly competitive. It is vital to monitor and evaluate e-commerce new trends continually. Even having a very successful and developed store without keeping up with the trends you risk to lose your chance for future and higher success. By following them, you'll move your brand forward, beating the competitors and increasing your popularity and trust. 
Top 15 eCommerce trends
Let's try to understand how the future of e-commerce will be and what e-commerce new trends will work in 2021. We present 15 e-commerce growth trends. 
Online Sales Growth
According to e-commerce statistics, in the last seven years (2014-2021), e-commerce sales have had and still have the prospect to grow for three times (from 1.3trilion to 4.5 trillion). Several aspects, like the comfort level, increased trust, improved user experience and several others have effected customer's behaviour. Thus tuning to online shopping has become a principal activity. 
Covid-19 has become one of the most substantial impacts on e-commerce trends in 2020. If for brick-and-mortar stores, this has become a serious issue that was hard to handle, for e-commerce stores, this brought to the growth of sales. It is predicted that in the upcoming year, the trend will continue and even after Covid-19 people will prefer online stores rather than the physical ones. 
M-Commerce Growth
Another branch of e-commerce – m-commerce is growing as well. Electronic commerce has become one of the most popular components, mainly with the help of the usage of mobile devices. The trust has increased, and people find it more comfortable. According to mobile e-commerce statistics, since 2016, purchases through mobile devices have increased by 15%. The predictors say that by the end of 2021, the users will so shopping mainly via mobile (70%). So nowadays more and more sites are being optimized for mobile view. Focusing on mobile optimization of your website and the store you'll become available for a larger audience. This is for sure a top e-commerce trend.
Focus on Young Consumers
Affected by the pandemic, more than half of consumers increased their online purchases after Covid-19. The younger generation is dominant in this tendency. According to Shopify survey, 67% of youth (aged 18-34) now tend to do shopping online more than before the coronavirus. As for the groups of the older generation (aged 35-54 and 55 and above), online shopping increased by 57% and 41% accordingly. This tendency means you as a business owner should elevate your sales potential, focusing mainly on younger consumers. 
Use Social Media
Increased use of social media marketing is also one of the e-commerce latest trends. Social media has changed our lifestyle, including our shopping habits. It is an excellent opportunity for your brand (store) to become famous. 
As mentioned in the previous trend, the younger generation is more inclined to do shopping online. And the users find suitable items mainly through social media platforms. Some popular platforms invested new features that make merging e-commerce with SMM. For example, Facebook has added the "Buy" button. Instagram has added an "Instagram Checkout" section.
Enhancement of your social media channels, starting from Instagram growth, can impact your eCommerce sales. 

Use environmental topics
Nowadays, people are getting more concerned about environmental issues. And this fact affects consumers decisions as well. They started to consider planet protection their responsibility. So even when choosing items to buy people take this into account. Here can be mentioned the practices of environmentally friendly packagings or material choice. The brands should think out ways to meet customers' eco-friendly needs. 
Run as an Independent Business
Over time, a more considerable amount of people start to become open to buying from independent users. As of the survey of 2021 predictions, almost 57% of Shopify customers claimed that they were ready to shop from not popular sellers for the first time. The main reasons are that people would like to support entrepreneurs. They also mentioned that when shopping from independent businesses, they experienced better customer service in the majority of cases. 
Augmented Reality as an e-commerce trend
Augmented reality is a method of product overview. People tend to see items as realistically as possible. AR offers reacher buying experience to the users and to visualize desired products better. It allows buyers to elevate customer experience, as well as to be able to test items like they would do it while in-person shopping experience. Some businesses have already started to try the method. According to the predictions, it will become trendy by 2022. 

Personalization
Of course, any shopper wants to find hence the products that they need.
Almost half of the users in 2018 Bazaarvoice survey claimed that they prefer personalized experience. Personalization has a powerful impact on customer relationship. Any customer who gets a personalized approach becomes more satisfied. You, as an e-commerce business holder, should invest in tactics, including more personalization elements. For example, personalized messages, emails, discounts. All these will definitely make the bond between you and your customer stronger. 
Visual Commerce
If we assume that e-commerce has several drawbacks, then one to be mentioned is that the client has no opportunity to interact with the item physically. This issue is solved with the help of visualization. 
A new branch of commerce comes out – visual commerce. It is not only about using photos of products but about suggesting interactive content, videos, and the already mentioned augmented reality. Some studies show that 75% of US users search items based on visual content. Thus, its prospects are undeniable. 
e-Commerce platforms
The platforms are one of the key (and most important) components of online retail. Choosing the right one will be crucial for business sustainability. According to surveys and questionaries, retailers mentioned about 23 different platforms. From all the survey participants, 42% uses custom platforms (Magento, Shopify Plus, Salesforce and others). 62% of the participants were planning to improve the platforms in 2021. 17% was going to keep all the same, whereas 6% was not using any but was going to. And finally, 13% was going to change the platform used. 
Order management
An order management system helps online retailers to provide better customer experience, especially when having several sales channels. The risk of human errors is minimized, time is managed effectively, and the accuracy is maximized with this system. As for the surveys, 60% of online business holders are going to invest in order management system improvement, 2% is to use new technologies, 7% will change technologies and tools, and 31% to keep all the same. 
Fraud Prevention
One of the essential issues to think about for online retailers is the prevention of fraud. Technologies should be used here as well. It would be best if you created the brand trust, using tools to protect your customers doing shopping online. 
Marketing Automation
Marketing on e-commerce sometimes takes a lot of time and at one point can be already the same. Technologies to help to automate marketing can be a massive help for retailers to spend less time and try out different new solutions. 
Artificial Intelligence 
Recent years showed that artificial intelligence is one of the most suitable solutions in e-commerce. The industry still has a lot to improve, but as a tendency, it becomes more and more popular. Site reach, forecasting, marketing and personalization are most likely to adopt the AI approach in 2021. 
Omnichannel strategy 
Any online retail store should consider omnichannel as a useful strategy. Research on omnichannel strategy found out that more than ten channels engage about 47% of buyers. And 47% of the business holders asked mentioned the use of the omnichannel strategy that helped in 2020. We expect this number to grow as of the upcoming 2021.