Wayfair is the top e-commerce platforms for home and furniture. For sure, it is a reliable and effective site for reaching the desired motion of your business. Wayfair differs from other platforms due to the niche that is narrowed down. The competition in the market is less. And consequently, earnings and profitability are increased. It is easier to provide steady sales and to measure the profit. In the following article, we will speak about what Wayfair is, how effective it is and how to sell products with the help of 10 seller tips for Wayfair in 2021.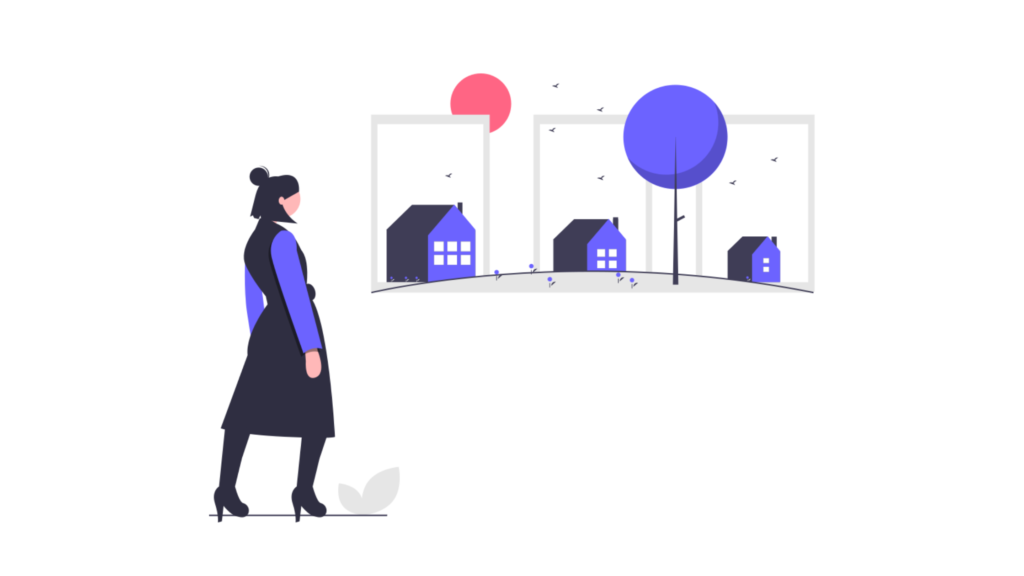 What is Wayfair?
Wayfair (previously CSN stores) is a popular company based in the USA specialized in selling home goods and furniture. In 2002 it started as an e-commerce store and soon became a hypermarket with about 11.000 suppliers offering more than 14mln goods. Today it has services available in Canada, UK and US. 
Why Choose Wayfair as a Seller? 
The industry of e-commerce allows offering products to a wider audience and thus reach better profit margins. It opens an abundance of possibilities for effective sales campaigns. And Wayfair as an e-commerce platform is not an exception. In the USA it has been noted in the category of the largest marketplace for furnishing. Due to the importance of advertising from the platform, it is very effective to reach potential customers. 
Wayfair does everything possible to get all the attention paid to your products. Due to its strong customer communication, the amount of website visitors never decreases (it has about 12.8 mln. active consumers). 
Additionally, Wayfair encourages its sellers to reach out to more users due to the navigation system. Sellers can easily represent full lists of products, catalogues and listings with smart dashboards and effective platform design. It also provides retailers with all the information regarding selling, demand, market rate. 
How to Sell on Wayfair. 10 Tips for Wayfair sellers 
No doubt that Wayfair is one of the best channels to create your home and furniture business. It is a time-saving, cost-saving, easy to navigate, and powerful platform for retailers. Choosing Wayfair is the first step to success, let's see what comes next: how to sell on Wayfair in 2021 and seller tips for Wayfair. 
Integrate your online store with Wayfair
One of the primary seller tips for Wayfair is about integration. You can integrate it with eSwap inventory management platform that has a bunch of useful features. You'll be able to upload items in bulks, automatically list inventory and synchronize, manage orders, customize what needed and more. 
Get 24/7 FREE support
WIth Wayfair 24-hour support is must-have. It is provided for the retailers; you never feel out of the market. It attempts to solve all the problems by any communication means. Product enlisting, dealing with the orders, shipping and other issues can be solved with customer support. 
Bring assured conversions
Selling on Wayfair for sure brings assured conversions to more than thousands of users. Automatically connecting your store to Wayfair will improve your selling and become one of the most efficient variants. With Wayfair, you can handle your competitors concentrating on product quality enhancement. 
Use merchandising strategy
Pay attention to the visibility and view of your listings. Use multiple images (lifestyle, drawings, close-ups). Then add to the listings SEO-friendly descriptions and title. This all will promote your business better as the users always prioritize visuals.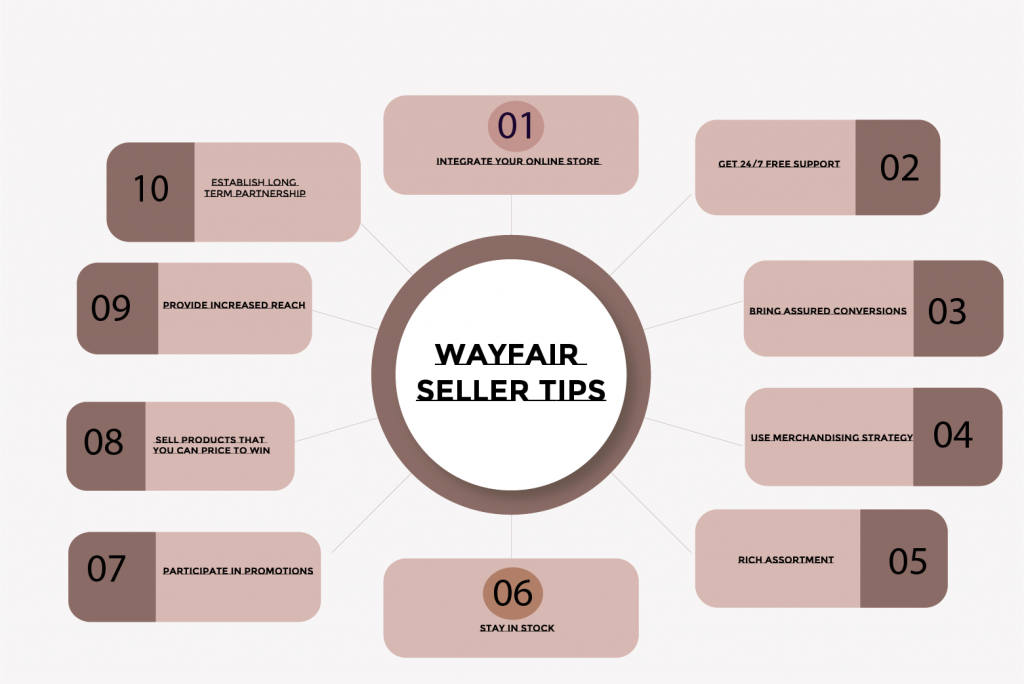 Rich assortment
When analyzing successful suppliers, we usually have a minimum of 100 products in the listings. This is the most predictable point: more products – higher sales.
Stay in stock
There is a rule of 80-20 – Pareto principle. Always keep 20 items that are 80% of your business in stock. Instant sales are guaranteed!
Participate in promotions
According to 2018 data, Wayfair has spent over 775mln. USD on advertisements. This channel has a unique way to drive hundreds of customers. Exhibiting the products is very simplified on Wayfair. So you certainly have to be the part of Wayfair promotions. 
Only sell products that you can price to win
Not all the products can be easily sold online, mainly due to the pricing. Pricing should be analyzed, thus giving a chance to realize what to sell online and what not to. So only products with suitable and profitable prices should be placed for online sales.
Provide increased reach
More than thousands of customers use Wayfair. There have been sales of about 8bln in the last 12 months. USD. That's why considering Wayfair is one of the best options to go on with your home and furniture business. And you'll certainly reach millions of potential customers. 
Establish long-term partnership
All the benefits of selling on Wayfair are not enough when you do not want to be a constant user. There on Wayfair they use and value long-term partnership. Wayfair handles seller as a family member, so they want to be sure that you, as a member, will not leave the "home" soon. Actually, after using it, you'll see yourself that there is no need to leave the platform. Your business will definitely grow with Wayfair. 
There is a variety of e-commerce platforms on the net. The more their amount – the higher the competition. Wayfair is different as it covers one particular niche – home and furniture. Using suitable techniques will help your business to grow. We hope the 10 seller tips we listed will be helpful for you to stand out. Wayfair is a very user-friendly and effective solution to meet the market demands and become a unique and standing out the seller.