Multichannel selling nowadays has become the ultimate choice for any ecommerce seller and no matter big or small they all go for it. The sellers believe multichannel retailing can be a good basis for their business growth.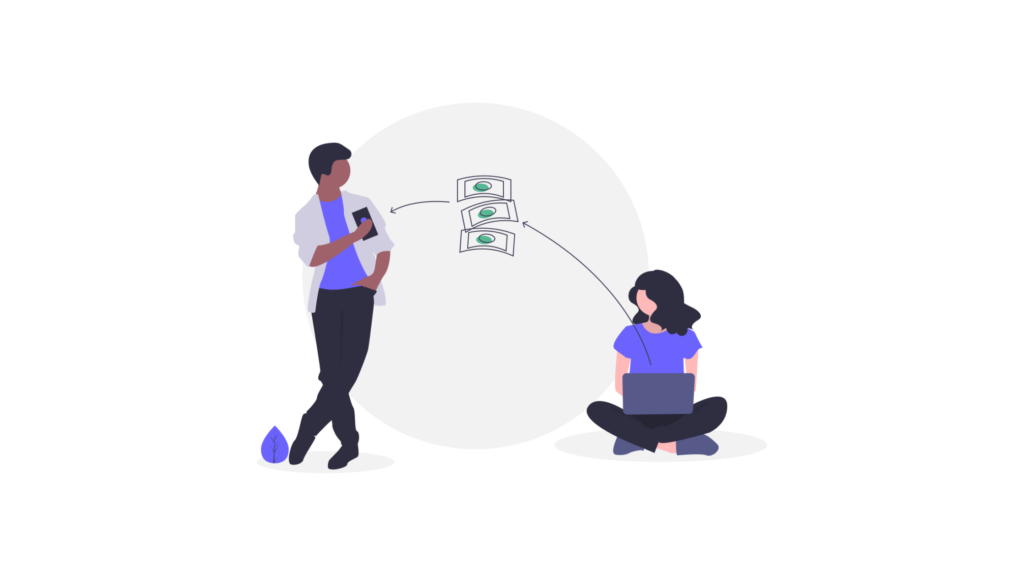 It's become a common truth that the brick and mortar stores no longer can rely on staying where they are and still grow. They acknowledge the importance of going online. 
The essence of a multichannel strategy is about being present wherever it's possible. Consequently, the chances to be noticed by the customers is higher. It's more likely they will buy more if they see you at each possible sales platform. Therefore offering their products at such marketplaces as Amazon, eBay, Walmart, Wayfair, Etsy is without any doubts beneficial.
Let's cover the top benefits and the drawbacks of a multichannel selling strategy. Later we will check out eSwap's features to grow your multi-channel sales via its software feature.
The Benefits of Multichannel Selling
Here are the top benefits of multi-channel selling. Let's check out each of them one by one and figure out the best practices for your business.
Customer Reach
Nowadays people want to get products as fast as they can. An increased customer reach is possible to gain if you start selling multichannel. 
Each seller nowadays values the importance of reaching customers seamlessly. Most of them try building a good website for their store, therefore choose selling via other marketplaces too. 
In the age of technology, it's not difficult to do. The internet is there to provide a better target market. The brands that don't recognize the value of being present are more likely to fail. 
Data Collection
Data collection is possible to get via selling one sales platform. But can you imagine getting that data on your customer purchases compared to multiple channels? That can be the biggest asset ever. Here comes another benefit of multichannel management of your sales.
By going multichannel, you can easily understand your customer behaviour. The latter is to say which channels your customers prefer the most and which ones the least. The data comparison is not possible if you sell via one single channel.
Multichannel selling, therefore, allows not only to make good product promotions but also offer the right product recommendations. It is good for your demand forecasting predictions for future sales as well.
Productive Sales Experience
The productive sales experience refers to the ability to reach diverse audiences among various demographics. Productive selling is possible via multichannel sales platforms; you can be available to your customers at a 24/7 hour access. Besides, it can get you better visibility and stand out in the competition. Productive selling is also about the improved analytics at a day to day comparisons.
The Challenges of Multichannel Selling
As long as multichannel selling can be good, standing out among many in the raw is tough. Here is why we need to discuss the main drawbacks of this sales strategy. Let's figure out the ways it can be challenging for you.
Marketplace Fees
If you choose to sell via multichannel platforms, you should be aware of the fees at first. The US retail trade is getting challenged each day as the marketplaces start offering better selling experience, and the fees are getting higher alongside. If you choose to sell on Amazon, for example, you should consider the Amazon seller fees and pricing. If you choose to sell both on Amazon and eBay, then you should consider the eBay insertion and final value fees as well. Fees are the first alarms to inform you that selling multichannel can be costly.
Restrictions
Each sales platform has it owns sales restrictions and rules. If you are selling the same product bot on Amazon and eBay, your sales experience will not be the same. It refers to the sales benefits and differences on those platforms. In comparison to Amazon, eBay offers fewer sales category restrictions, for example. On the other hand, Amazon may offer a stand out order fulfilment program, the Amazon FBA service. 
If you choose to sell on Shopify, too, note that this platform offers different fees and Shopify pricing plans. And the list goes on. The point is that it will take time to learn each platform separately. Apart from being costly, learning to sell via multichannel platforms can be time-consuming as well. 
Inventory Management for Multi-Channel Selling
If you consider selling via multichannel sales platforms then the first thing to count on is using inventory management. As already discussed even if you start listing your products at the best multi-channel selling platforms, you cannot stand out if you cannot keep your customers satisfied.
eSwap offers multiple software features to catch up with the stressful process of handling sales. Imagine a situation why you end up ordering too much stock to sell or vice versa having no products on sale while your customers are waiting for you. In other words, having  Inventory Overstock and Understock.
Let's now discuss each software feature and the ways it can help boost your multichannel sales.
Multi-channel Listings
This is probably what you may be looking for as a multichannel e-commerce retailer. Our multi-channel listings software feature allows listing products from everywhere within single clicks. eSwap will sync all your data from your multiple eCommerce sales platforms automatically. That's how you can be aware of your exact stock updates via our cloud-based system. You can put your WooCommerce multi-channel selling for example with your Shopify selling easily with eSwap.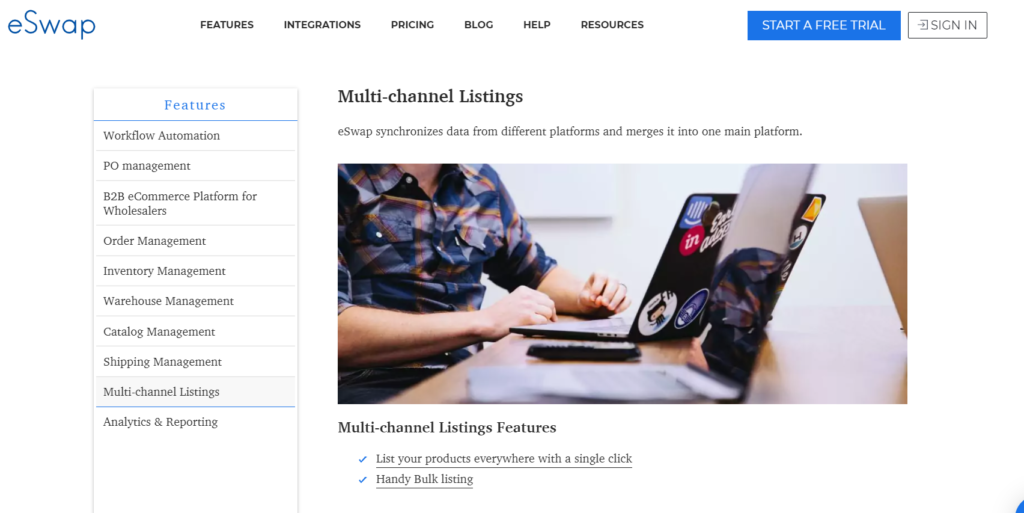 Order Management
Multichannel order management is another asset we may offer. It can be helpful in many ways. The latter refers especially to real-time order syncing and helping to reduce the order fulfilment costs. It is helpful, especially for those who start selling with high sales volumes and keeping a good track becomes harder.
You can create wholesale orders directly from eSwap and get custom quotes using your different pricelists. As long as the whole management is automated, your mistakes and errors will be fewer.
Shipping Management
eSwap has all the tools to make the order fulfilment process easy. Our shipping management software feature is what you may be looking for as a multichannel seller.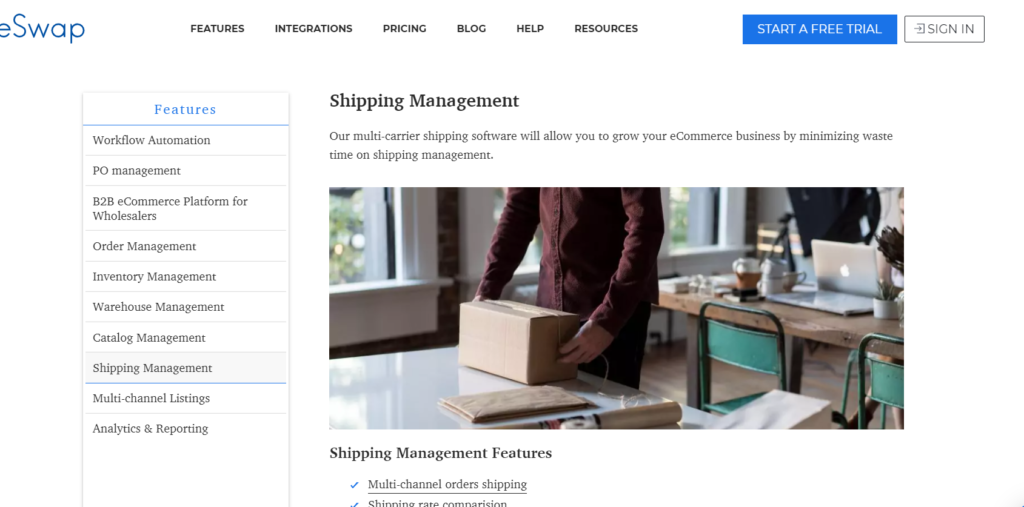 Our software is offering integrations with shipping couriers like UPS, USPS, FedEx and many more. You can create your own shipping comparison rates, choose the right one for you. The rest is left to eSwap to take care of. Your multi-channel orders will be handled effortlessly via eSwap.
The above-mentioned software solutions are just a few of many. Go ahead and explore more from eSwap with its 14 days free trial to boost your multichannel sales from one dashboard.