Any merchant mentions returns as the last thing to expect when selling a product. Anyway, delighting the customer is the seller's job. Thus even free returns are part of retail reality. In today's article, we'll focus on return back products, exchange policy and other components of these processes. And most importantly, we'll discover how to turn returns into sales.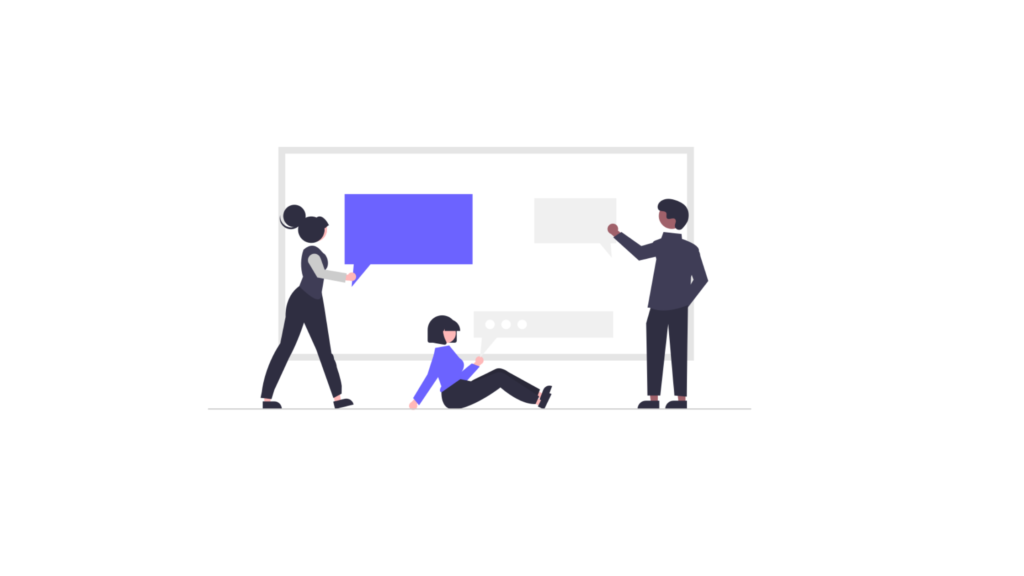 In the field of e-commerce and the world of retail, product returns are a pretty typical case. About 8% of sales in retail which is approximately 260 billion USD every year, are returned goods. Some returns are free. Some are not. During winter holidays this percentage even reaches up to 10%. And there is a variety of reasons for it. Some even do not have anything in common with quality and product conditions. 
The Good Side of Returns
As you can see, returns are one of the most significant parts of retail businesses. Not surprisingly, retailers and business runners should know the ways to handle them. There should be various learning opportunities for the staff to train, develop and evolve their knowledge. Thus you and your business will create the best customer experience, reduce returns, turning negative into positive. 
Capitalizing on the opportunity of returns, businesses quite quickly turn returns and exchanges into sales. This can be a very great experience for shoppers. It even inspires customer loyalty when they understand that they can reuse something leading to a potential loss. Businesses should remember one simple rule. Just because there was a customer to return it doesn't mean that your customer got lost. Actually, that's quite the opposite. 
Recent Medallia researches showed that when customers get a successful product return experience, they actually get encouraged to spend more money at your store. Handling customer returns and exchanges the right way can lead to a massive opportunity for your business. That's why it's so crucial for both you and your store staff to understand the right tactics for turning a return into another opportunity. 

Amazon Prime Free Returns
Usually, in case of any purchase from any retailer, there are 14 days to return goods. And there is no need to justify the return. Primarily, Amazon prolongs this period from 14 to 30 days. Anyway, there are some items not possible for return. As a rule, those are customized or perishable items. Media items with broken seals also cannot be returned. There is a description for all the categories on Amazon's website according to the Amazon exchange policy.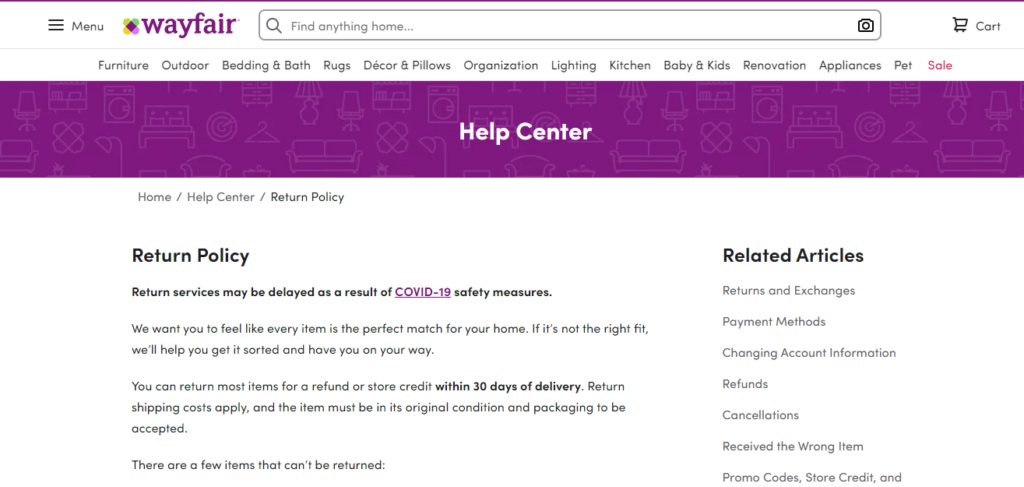 Wayfair Free Returns 
Wayfair, as a platform similar to Amazon, tries to support all the features supported by Amazon. So the function of Wayfair Free Return has been added. You can find details on the official Wayfair webpage. 
How to Turn Free Returns Into Sales?
Several tactics can help to transform returns and exchanges into new sales. And the core component of all is one major thing: customer experience. Every step undertaken during and after product returns should be aimed at one result – creating a better experience for your customers. Let's see some well-known tactics to use so that we can realize this point.
Express Real Empathy
Where there is a problem, there should also be a wise solution. The same works in case of return issues. First, you should necessarily find the cause of the return. It matters more. But then another essential part should be empathy. It would help if you focused on caring for such situations, not less than on fixing the problem. When expressing genuine empathy towards the customers, we show them that we regret for having them in a problematic situation. And most importantly, here, we not only apologize but show genuine empathy. 
Listen to Your Customer
Another critical point in the return process is the ability to listen to your customer. This will show them how much you care. And also they will see that you really want to understand their point of view. When having not answered questions, ask them after they finish.
Some popular questions are:
Why did the customer decide to return our product?  

What was wrong with the item? 

What was the desired result that the customer did not get? 
Give Relevant Suggestions 
After getting the answers to why your items were returned, you can offer new solutions. Maybe your customers would like to get a different style, colour or size? Or perhaps something similar can meet their needs? Try to understand for yourself: can you suggest a better product than the returned one? Suggest all of those variants to the customers. Thus you'll turn the return into another sales opportunity. 
Cross-Sell
One last variant to convince the customers is cross-selling. According to the store's return and exchange policy, you can offer non-cash refunds like in-store credit or gift cards. Consider offering related items, best sellers or other products the customer may need. 
Meet Expectations 
There are, of course, some returns that are not possible to exchange. This happens when customers consistently want their money back. Even in such cases, still, keep patience, meet the customers' expectations. Even if you do not like such options, admit. And most likely these customers will come back to your store again. Thus, if you think that any other plan has ruined, pay their desired refund with a polite smile. 
Keep in mind: a variant of exchange is always better than nothing. And a satisfied customer is more important than a return policy. Teach your employees the same attitude. Make sure they admit and appreciate customer experience most of anything. And one more thing: all the customers want retailers not only to meet their expectations but also to exceed.