Wayfair is a renowned e-Commerce platform selling furniture and housewares, serving to provide various types of home appliances for first-hand use. The website is designed to showcase different products from a range of suppliers to offer the customers a wide selection of goods. Whether a newbie or an experienced eCommerce seller, this platform provides an opportunity to earn good revenue. Thus, if you wish to take your online business to a higher level, it's time you learn how to sell on Wayfair! Get ready as this article will guide you through a comprehensive step-by-step process on how to start selling on Wayfair.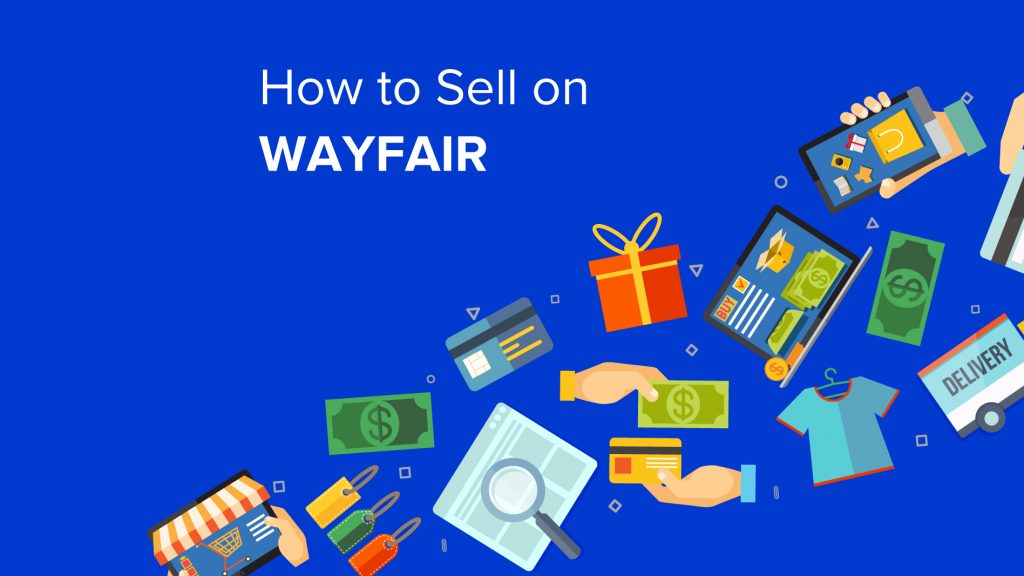 Key Statistics for Wayfair Sellers
Wayfair has been operational since 2002, with headquarters in Boston, Massachusetts, USA. The company doesn't manufacture its goods. Instead, over 11,000 suppliers are selling more than 14 million items through the platform.
According to the latest data from Statista, the company generated over $14.1 billion in 2020 alone. This was an unprecedented spike as compared to the previous year's numbers.
The same source states that Wayfair generates most of its revenues via direct retail sales. This is why knowing how to sell on Wayfair is essential if you wish to take your business up a notch.
Reasons to Sell on Wayfair
The website allows customers to purchase goods without any hassle. Wayfair has a user-friendly interface that makes online shopping an enjoyable experience.
Moreover, the platform offers plenty of features to ensure that buyers and sellers have a smooth transaction. Here are some of the reasons you should start selling on Wayfair:
Reduced Competition.

Wayfair offers a reduced competition policy for ranking and selling your products compared to other eCommerce platforms. The high selling rates help to increase your chances to sell on Wayfair more successfully and compete for less.

A wide range of products.

The website offers a vast selection of items, from small to big pieces of furniture and home appliances. You can find everything you need in one place, which is a significant selling point.

Attractive Commissions.

The company offers exceptionally competitive commissions to its sellers. The rates are usually lower than other eCommerce platforms, which makes it a more profitable place to sell.

High traffic.

The website has high traffic, with over

78.6 million monthly visits

. The numbers come from the platform's user-friendly interface and vast product selection. The increased traffic converts into more sales and revenue for the sellers.

Law commission fees.

Another important reason to sell on Wayfair is that the platform requires no upfront investment. There are minimal monthly fees, and sellers only have to pay a

commission of 2% on sales.
With so many benefits, it's no surprise that many sellers are looking to start selling their stuff through the platform. Here's a brief list of the items which you can sell on Wayfair:
Home Furniture Essentials

Bed and Bath Items

Decor & Pillow Products

Rugs

Lighting Solutions 

Home Improvement & Renovation Items

Kitchen Necessities
And More!
Tips to Start Selling on Wayfair
Create a Wayfair Account
The first step toward learning how to sell on Wayfair is to create a partner account. The process is relatively straightforward. All you need is a phone number and email address to get started.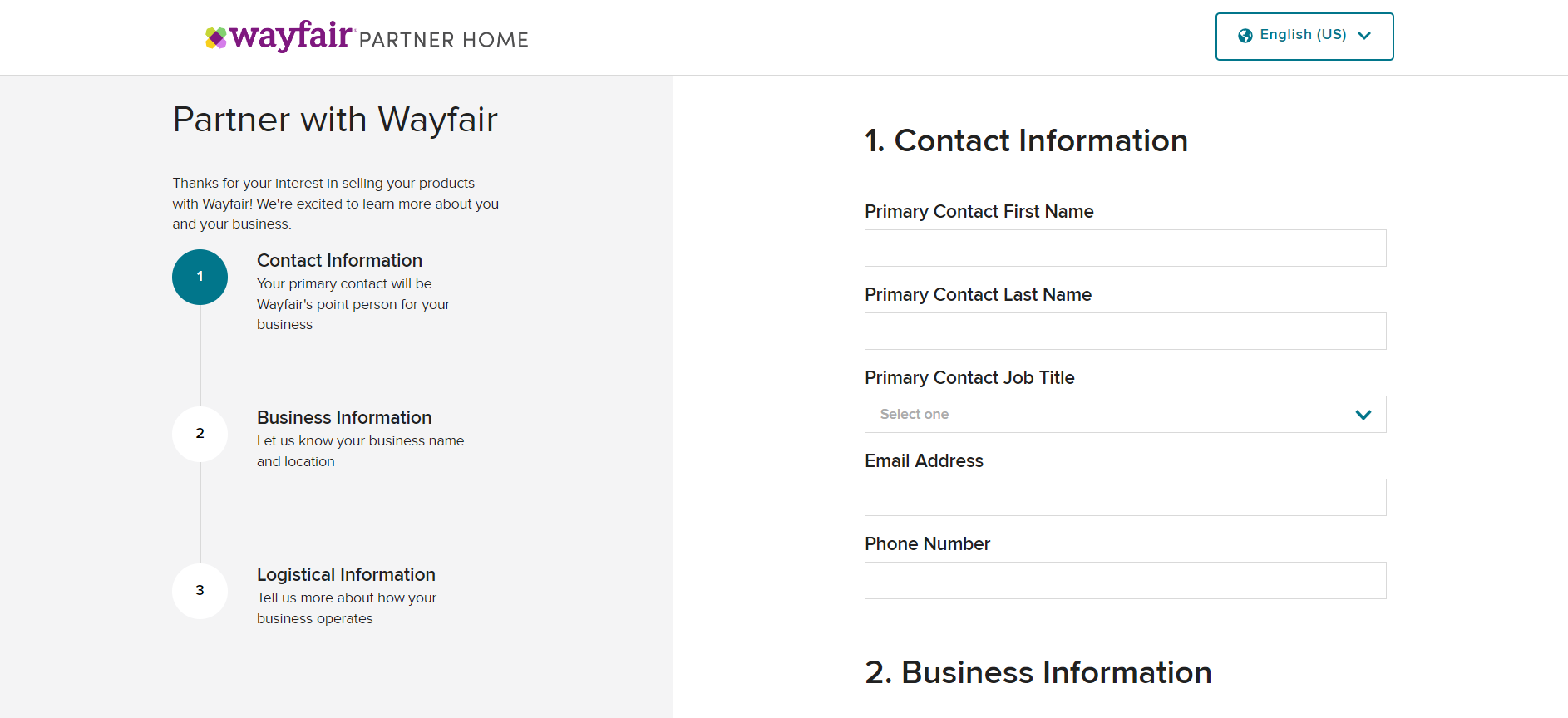 Providing the required information, users need to wait for 3-5 business days while the support team reviews the application and activates the account. Once your account is active, you can start listing products and selling on Wayfair!
Shop Set Up and Optimization
After signing in to your Wayfair Account, you'll probably ask yourself how to sell on Wayfair with better results. Follow these tips:
Provide as much detail as possible about the product in the listing. The more information you can give, the better.

Make sure to use high-quality images that accurately represent the product.

Choose an attractive price point that will entice buyers but still be profitable for you.

Use keyword-rich titles and descriptions to help potential buyers easily find your products.
Good optimization and the top requirements to sell on Wayfair include a detailed description of your products along with high-quality photos.
Marketplace Integration with Inventory Management Software
The next step in selling on Wayfair is to connect your inventory management software with the marketplace. Doing so will automate the product listing process and make it easier to keep track of your stock levels.
Many software programs offer this integration, but eSwap has been the leader in this space for years. It's cloud-based software offering a free trial and low monthly fees in return for complete automation of the product listing, stock management and order fulfillment process.

eSwap easily integrates with all major marketplaces, accounting software, and shipping carriers. This makes it the perfect solution for small to medium-sized businesses looking to streamline their operations.
To learn more about how eSwap can help you sell on Wayfair (and other marketplaces), pick the free 14-day trial to test its advanced features and take your Wayfair shop to a new level beating the competition.
Wayfair Customer Service
Wayfair's customer feedback is an essential aspect of having an excellent reputation. It also affects and determines your growth possibilities as a marketplace seller. Thus, while building your online shop, you also want to ensure the correct and on-time order delivery, so there isn't any hassle or delay. If not done correctly, this can prove costly down south (figuratively speaking).
Wayfair Delivery Network (WDN) Explained
To make the process of shipping & delivery as smooth as possible for you and your customers, Wayfair has created a system called WDN or Wayfair Delivery Network. It's a collaboration of the best shipping & logistics providers, who have passed a strict selection to be a part of WDN. This system is designed to ensure customers receive their orders on time without any issues.
WDN works perfectly and is in a constant process of improving the entire system for effective shipment and safe delivery establishment. Wayfair owes the dropshipping model to run its business but doesn't carry any inventory to the warehouses. It prefers to have third-party shipment carriers do that job. It's one of the main reasons behind their huge product range and variety.
Wayfair Professional Program
The Wayfair Professional Program supports businesses of all sizes with exclusive benefits and services to help you grow your business. From product discounts to dedicated account managers, the Wayfair Professional Program has everything you need to take your business to the next level.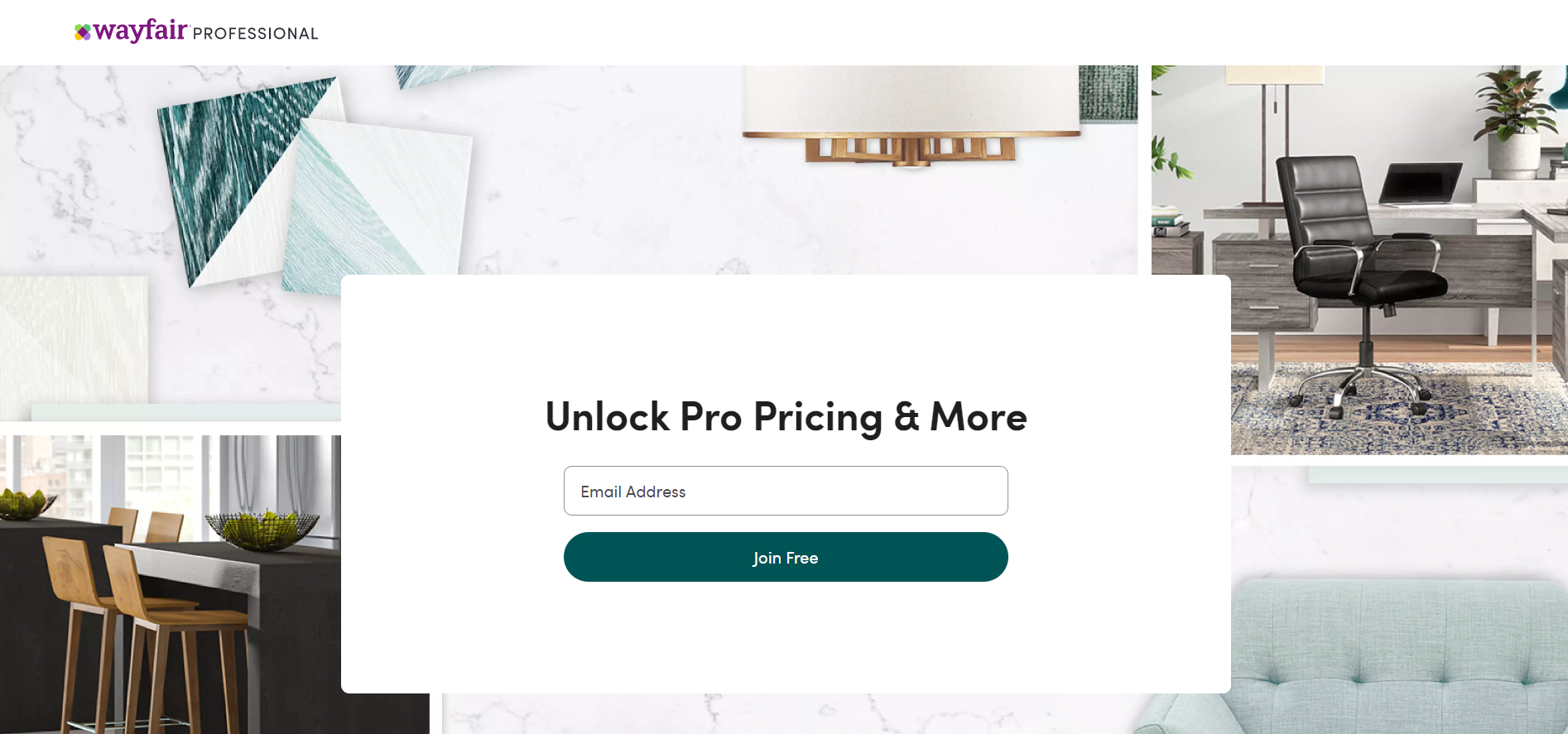 Wayfair coupons for the pr users are a huge asset. Sellers get an email with a coupon code every month that they can use on any purchase, no minimum spend required. Due to the system's flexibility, many sellers get a chance to boost their online businesses.
Another significant advantage for Professional sellers includes free shipping and advanced management tools.
Pro sellers get a dedicated account manager who is always ready to help them with any business-related questions they may have.
Conclusion
Selling on Wayfair can be a great way to grow your business. Following the tips in this guide can set your shop up for success. Also, don't underestimate the power of eSwap – Wayfair marketplace integration. Automate the entire process and free up your time to focus on other important aspects of your business.