Wayfair is a renowned e-Commerce platform selling furniture and houseware and if you wish to know how to sell on Wayfair, check the tips.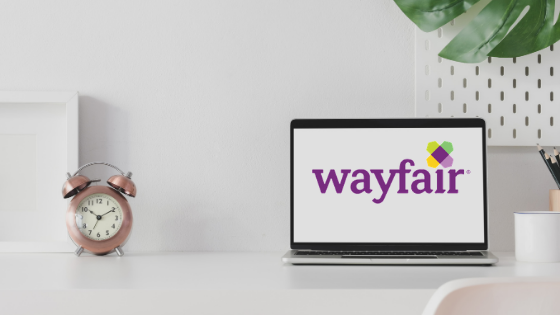 Wayfair is a renowned American e-Commerce platform selling furniture and houseware serving to provide various types of home appliances for first-hand use. The company offers around 14 million items on sale from more than 11.000 worldwide suppliers and owes around 20 million active customers. In comparison to other eCommerce platforms, Wayfair offers a reduced competition policy for ranking and selling your products. The high selling rates help to increase your chances to sell on Wayfair more successfully and compete for less.
Here's the list of the items which you can sell on Wayfair:
Home Furniture Essentials

Bed and Bath Items

Decor & Pillow Products

Rugs

Lighting Solutions 

Home Improvement & Renovation Items

Kitchen Necessities
How to Sell on Wayfair? A Step to Step Guide
Wayfair as an eCommerce marketplace is undoubtedly having an ultimate growth over the years as the stats show as of 2012-2019 period.
According to Statista "recorded for Wayfair's annual revenues from 2012 to 2019 this platform generated around 9.1 billion U.S. dollars in revenues in 2019, up from almost 6.8 billion U.S. dollars in the preceding year. Wayfair generates the majority of its revenues via direct retail sales."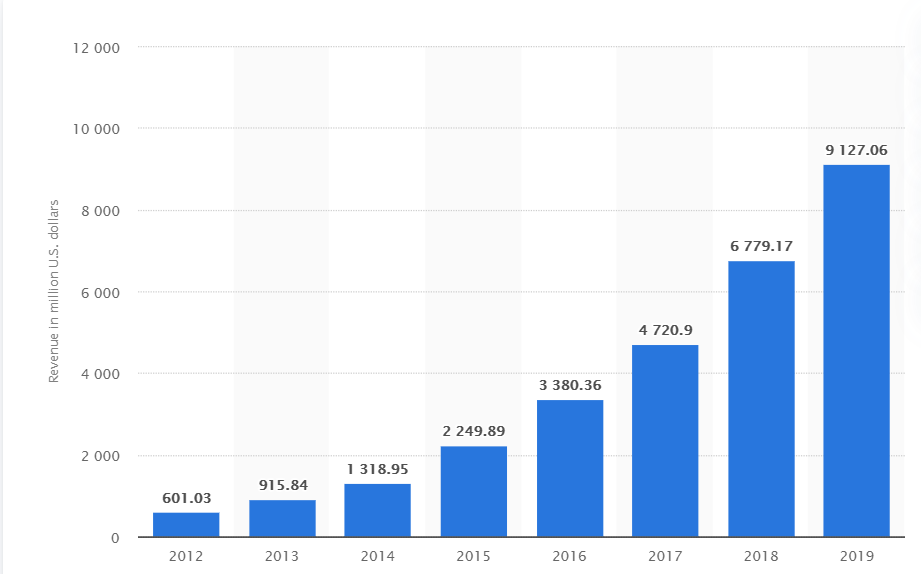 This is proof you can choose Wayfair to sell and make money without any further doubts and hesitations on the future of Wayfair.
Follow the steps given to start selling on Wayfair:
Create a Wayfair Account
Wayfair Official offers the users the access to sign up and create an account, and after filling in the necessary information, you'll be notified within 3-5 business days to opt your store for moving forward. The Information which you provide must be accurate.
Upload the Products to Sell & Optimise
After signing in to your Wayfair Account most probably, you'll ask yourself how to sell on Wayfair with better results. The key is to optimise the product listings on sale. Good optimisation and the top requirements to sell on Wayfair include a detailed description of your products along with high qualified pictures of them. Wayfair automatically starts listing snd synchronising all the products on sale.
 Wayfair Customer Service
Wayfair Customer Service is a key takeaway in terms of better having great feedback and Wayfair reviews as they eventually will affect and determine your income growth possibilities. Managing your orders accurately and shipping & delivering on time is of profound importance for better results. 
Why Sell on Wayfair? Tips to Follow
Choosing Wayfair to sell your products is challenging without any doubts, and you should know how does the Wayfair selling process work for having better results.
Among the many advantages of selling on Wayfair, you should know that in the logistics system the Wayfair Delivery Network (WDN) works perfectly and is in a constant process of improving the entire system for effective shipment and safe delivery establishment.
The active dropshipping model fulfilment helps the customers selling on Wayfair to receive the orders and after confirming as received the suppliers (merchants) can easily proceed to ask to ship the goods directly to the end merchants. In other words, Wayfair owes the dropshipping model to run its business but doesn't carry any inventory to the warehouses, and it rather chooses to have the third party shipment carriers to do that job. 
Choosing Wayfair to sell your products is a good choice as it takes care of the product promotion, the advertising is of paramount importance for Wayfair.
Wayfair Professional program is dedicated to the Wayfair sellers, and the Wayfair coupons for the Professional users are a huge asset. The Wayfair Professional program offers a fast & free delivery service, plus time-consuming tools to boost your sales on Wayfair.
Wayfair Customer service is another asset that brings forth the new vision and approach to the overall understanding of what customer service is. There is no lack of dedicated industry experts at Wayfair including interior designer and decorators, property managers and architects. As we can see in addition to the reduced competition on Wayfair offers so many other advanced tech solutions that you'll be sure you are making the right decision starting to sell on Wayfair.
eSwap, as an inventory management software, offers the Wayfair Integration helping the users to sell, consolidate the orders as well as auto sync all the data. Our integrated Wayfair platform offers automated services to list your products on sale. In addition to this, you can find the shipping couriers as well on eSwap helping you to locate your inventories to the warehouses.