eSwap, as an inventory management software, offers a Wayfair Integration among other eCommerce platforms to manage and boost your sales. With the help of eSwap's Wayfair marketplace integration, it becomes possible to sell your Wayfair inventory more efficiently.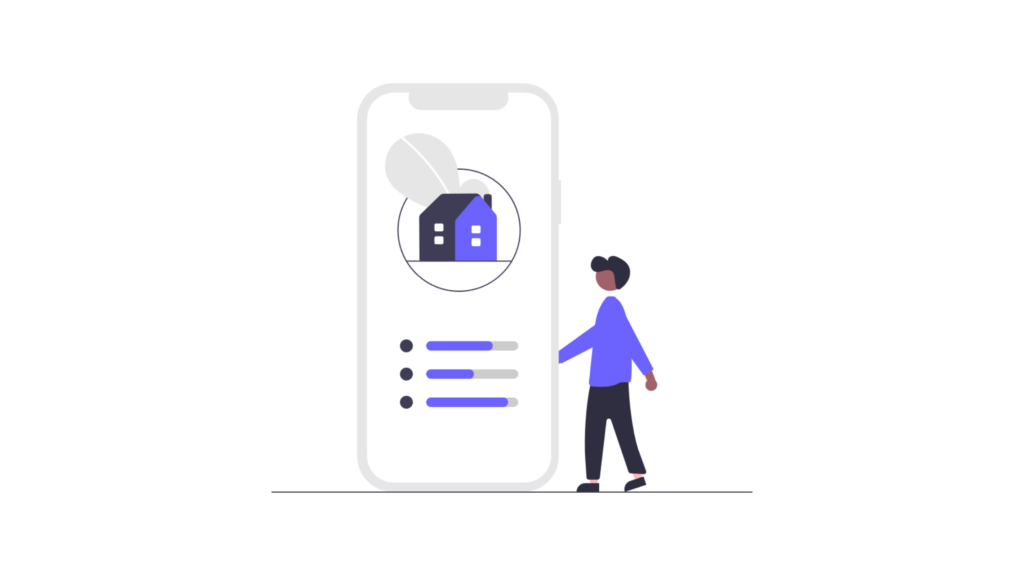 The efficiency starts from order syncing and ends up with arranging the sales deliveries. Wayfair, as one of the well-known marketplaces, enables the sellers to sell via offering a vast customer base. It reaches nearly  20 million active customers, according to Statista. 
 The revenue projections were 45.1 billion U.S. dollars in 2020. The same source makes predictions that it will be over 54 billion U.S. dollars in 2024. In other words, if you are asking if is it worth selling on Wayfair in the upcoming years, the answer is Yes.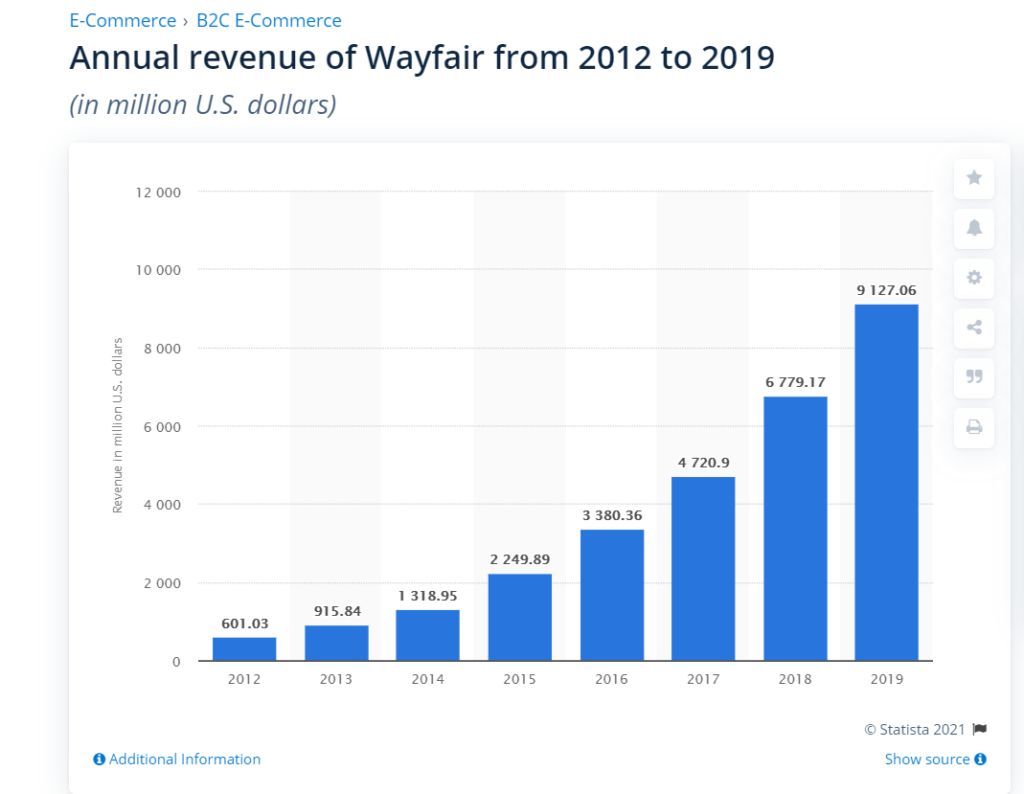 And if you want to become a successful Wayfair Seller to sell your home goods, furnishings, and décor, you should pay attention to the sales management first. With the help of this article, we will introduce more information about our Wayfair Integration.
Let's see how you can use eSwap to manage your Wayfair orders effectively and gain more revenue. In addition, you will learn some other tips as a Wayfair seller.
eSwap-Wayfair Integration
There are many Wayfair seller tips you can use to boost sales. However, seller tips are different and may not work with 100 per cent accuracy for everyone, So if you are looking for the answer on how to boost Wayfair orders, try starting to use inventory management software solutions like eSwap is.
It becomes possible with multiple software features which eSwap offers. These include the features like Multi-channel Inventory  Listings and Order Management, for example. With the help of a Multi-channel software feature, you can list your Wayfair retail from everywhere with a single click. It basically means that you can coordinate your stock within multiple sales platforms.
Let's now discuss each software feature separately and understand how you can use them to arrange your Wayfair inventory management effectively.
eSwap-Wayfair Multi-Channel Listings
Imagine a case you are selling a particular number of "X" stock on Shopify, Walmart, eBay and Wayfair. Selling via all of those platforms without having accurate management is impossible. Imagine going through all of those sales channels and making stock updates one by one or hiring a human to perform the same tasks repetitively. The wholesale performance will become complex, time-consuming and full of human errors. Therefore you cannot be sure you are not overselling or vice versa; you won't end up with obsolete inventory. Here is why you need good management.
Instead of going through all of those multiple challenges, you can simply use your Wayfair shop integration from eSwap. This is how you can start enjoying all the benefits of ecommerce automation. 
eSwap will automatically update your stock levels in all of those eCommerce sales platforms. Therefore you will have real-time stock updates. This is how the Wayfair eCommerce merchants can be sure they are selling with high accuracy. That is to say, they are not selling a non-existing stock, for example, without getting real-time stock updates.
eSwap-Wayfair Shipping Management
When it comes to keeping customers satisfied, shipping the orders on time is a must-have. eSwap offers another good tool for that purpose, which is the Shipping Management software feature. With this feature, you can import your Wayfair orders into eSwap and start selling. As long as eSwap has multiple shipping integrations with UPS, FedEx, USPS, Shipistation, DHL Express and many more.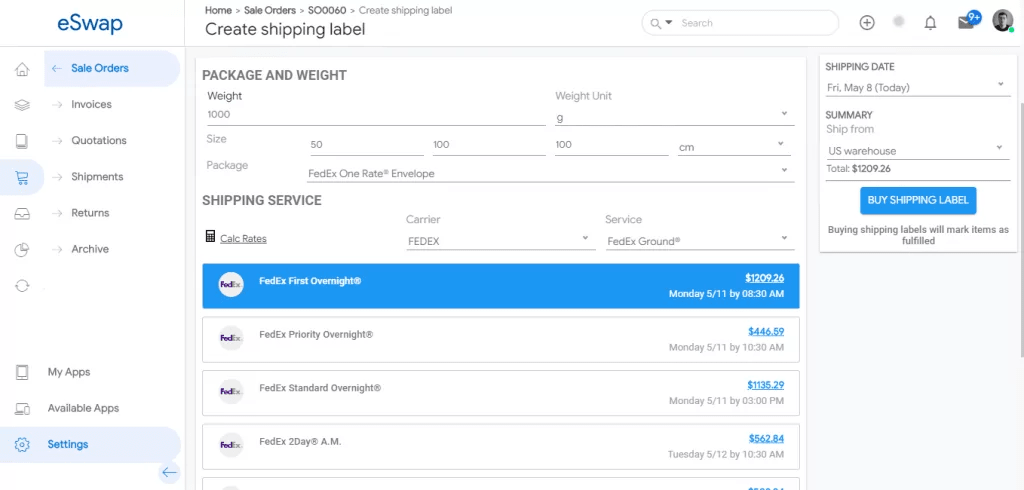 Therefore, you have a wide range of choice and can make shipping rate comparisons. In that way, you can choose the best shipping prices. Besides, the overall shipping is automated. This is to say that, you can set or remove default shipping label templates or add shipping default attributes. Apart from it, the automated system allows to add and edit dates for shipping orders. Apart from it, you can save your time with automated shipping activities and streamlined shipping pipelines. It allows also you to manage your Wayfair store orders with bulk actions. The latter is another tip to save time.
eSwap-Wayfair Warehouse Management
eSwap offers the users another useful tool dedicated to managing the storage at the warehouses. You can manage your Wayfair stock with the help of eSwap's location-based inventory management tools. It basically means that you can immediately track your orders, checking the exact location of your stock. Besides, you can receive or sell products from default warehouses or your Wayfair store locations.
With the help of eSwap, you can have immediate access to your out-of-stock or low-stock information. eSwap allows the sellers to combine a few sales channels inventory in one warehouse. Besides you can make Stock transfers between warehouses with tracking history. 
These were just a few of the main software features you can use to boost your sales on Wayfair.
You can get the overall sales information about your management process via the Analytics & Reporting software feature.  The updated data is important for each seller, that's why we aim to provide it on a regular basis. 
Pricing on eSwap is too affordable. You can start selling both with free pricing plan or choose an enterprise version if you are turning over more than $ 5M per year.
As you can see eSwap has all the necessary tools to boost your sales on multiple eCommerce platforms, including Wayfair. Don't hesitate to check all the benefits of our software with its 14  days free trial.