One of the most significant aspects of a successful selling process is delivering and managing orders professionally. A big part of your customer service is shipping and delivering customer orders on time and effectively. This is where distributed order management system (DOM) comes into play.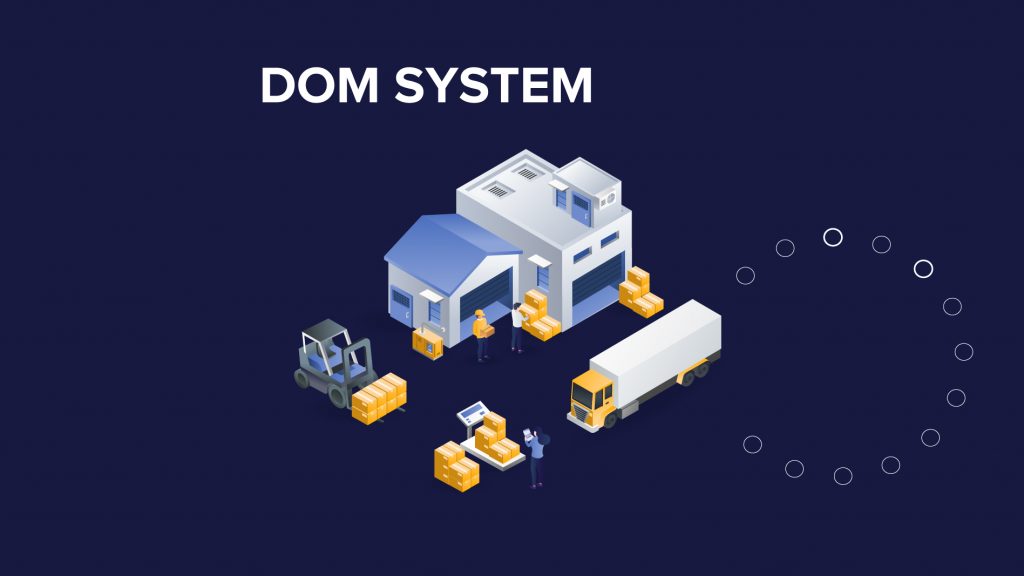 What Is Distributed Order Management (DOM)?
The DOM system optimizes the order fulfillment process to provide the best customer experience with the lowest costs. To keep customers satisfied and earn loyalty, you want to avoid delays, complications, and other issues. Order fulfillment starts from the moment when the customer places the order and ends when you deliver it. Successfully implemented distributed order management helps organize the activities in this process, including packaging, labeling, shipping, etc.
What Are The Features of the DOM System?
To understand the features of a typical DOM system and how it functions, let us explore eSwap – an advanced inventory management tool that serves as a DOM system through its order management feature by accelerating your business processes. 
Multi-channel Order Management 
Regardless of whether you are running an e-commerce business or a chain of retail stores, you want to organize your orders from multiple channels and control them all collectively from one place. eSwap allows you to do this through its multi-channel order management mechanism. You can process your orders for dropshipping, conduct backordering, deal with partial order fulfillment when necessary, and sync your orders between various platforms. 
Lower Order Fulfillment Costs
Minimizing costs is one of the critical advantages of the DOM system. Most of this cost minimization occurs by automating the order fulfillment process steps. Automation helps you save time and money by avoiding any manual errors.
You can create wholesale orders directly from eSwap. You will need to provide custom quotes using your different price lists. As a result, eSwap will automatically adjust your retail stocks in your sales channels.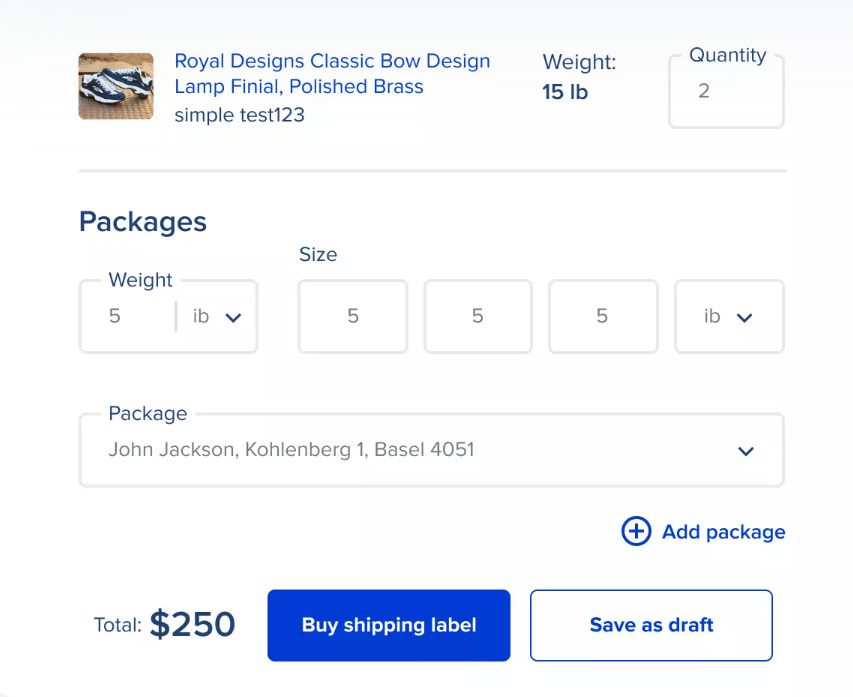 Check out this blog post to learn more about order processing automation. 
Real-time Order Synchronization 
Another advantage of order fulfillment automation is real-time order synchronization. eSwap allows you to keep track of your orders by updating your data consistently. Through its numerous integrations with multiple e-commerce platforms and channels, eSwap gets access to your order progress immediately and updates it to make any changes visible to you. 
Third-Party Integration 
As you may have already noticed, third-party integrations play a significant role in the entire order management process. When choosing a DOM system, it is crucial to consider its integration capacity.
eSwap provides integrations with Amazon, eBay, Shopify, Walmart, and many other huge e-commerce platforms through which you are likely to be processing your orders. 
You can also use Amazon FBA for order processing and manage and control all your Amazon processes directly from eSwap. 
Another important benefit of integrating with third parties is simplified inventory management. Not only can you process and control your orders, but you can also track your inventory, produce inventory reports, and stay well-organized. 
Return Management
You should have an accessible and simple return policy activated to be a successful seller. Your customers will trust you once you prove that they can quickly return any products they do not like. This will help them feel more secure and overcome any cognitive dissonances they have after purchasing something from you. 
To please your customers in this aspect, you should have a robust return management system implemented. DOM system takes care of this, too.
eSwap enables you to buy return labels, track the status of your returns, and issue partial refunds in a single fully automated platform.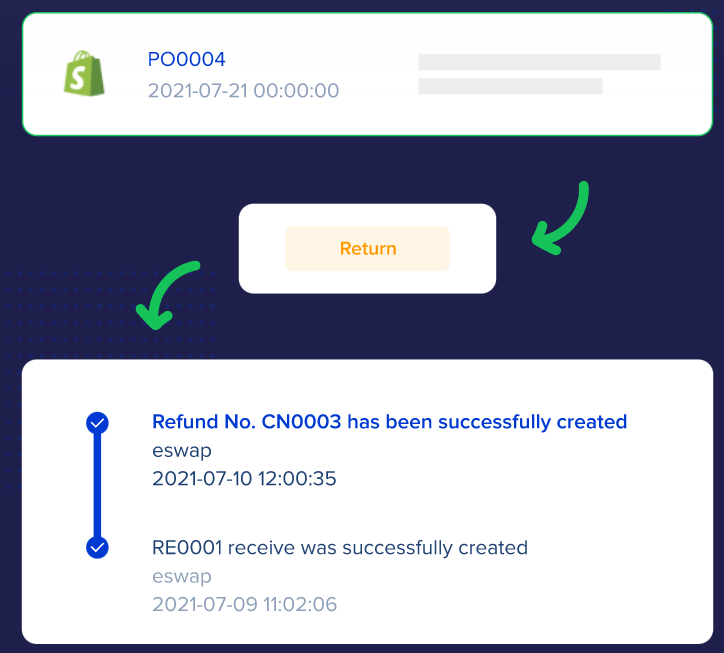 How To Use eSwap As A DOM System?
After learning the benefits of the features mentioned above created by a DOM system, it is time to learn how to use it correctly. 
To start using the order management service of eSwap, follow these quick steps:
Sign up for a

14-day free trial

and create an eSwap account 

Choose the Order Management feature from Menu's "Features" section or simply

click here

to access the order management tool. 
Final Thoughts 
In conclusion, the DOM system is designed to simplify your order fulfillment process by lowering your costs and satisfying your customers. Implementing a DOM system will automate most of your order fulfillment logistics by saving your time and resources. 
An ideal DOM system should seamlessly integrate with e-commerce selling platforms and sync and transfer your data from these platforms. Instead of running different accounts on every e-commerce platform to manage your orders and inventory, you are getting access to a single platform that stores all the data related to your business. As a result, this will provide you with a real-time view of your order status and help you manage the order-related processes more efficiently. 
Lastly, to be more competitive and earn your customers' trust, DOM systems like eSwap are offering return management services, which help you organize and issue refunds effectively by meeting the needs of your customers.