Inventory management is a critical part of any business. Whether you are a small business owner or the head of a large corporation, it is important to keep track of your stock and ensure that you always have what you need on hand. Excel is an efficient yet low-cost way to control inventory flow. Thus, this article will discover several tips to help you learn how to keep track of inventory in Excel. Moreover, we will dig deeper to cover several alternatives if you decide to upscale your management skills.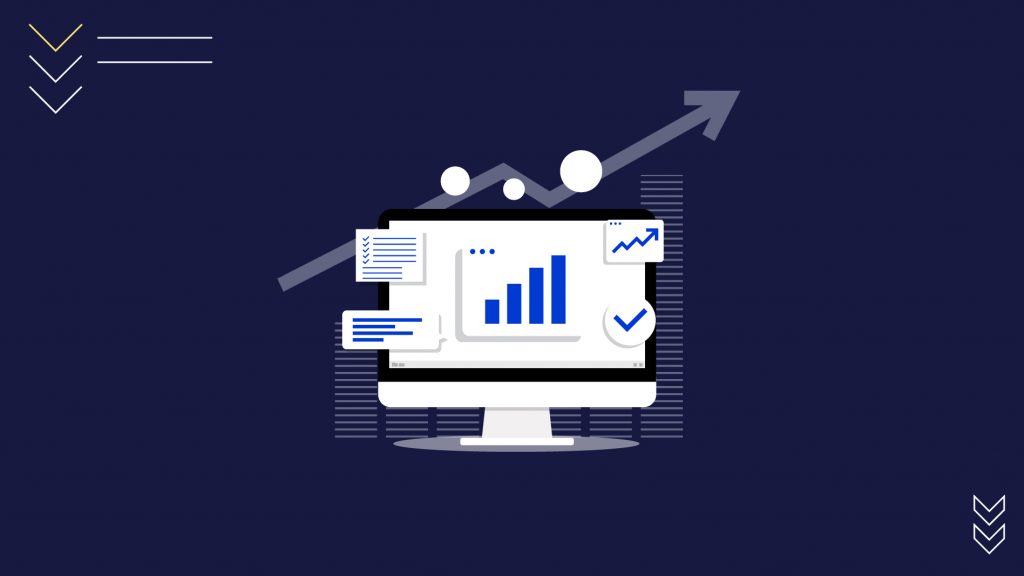 Inventory Management Basics
The first step in learning how to keep track of inventory in Excel is understanding the basics of inventory management. The term is widely used in different settings and can refer to several aspects. Inventory management generally includes all the activities and processes that aim to oversee and control the movement of goods within a company. This encompasses everything from the moment raw materials enter the premises to when the finished product leaves the warehouse.
There are different types of inventory, which can be classified according to their function in the company. The main types include:
Raw materials.

The items used to create a finished product, including all the components that go into manufacturing, are raw materials.

Work in progress (WIP).

WIP inventory is the so-called mid-processed raw material on its way to becoming a finished product. These goods are being processed and have not yet been completed.

Finished goods.

When WIP inventory has been completely processed, it becomes finished goods. Deliver these products to your customer or send them to stores.

Maintenance, Repair, and Operating (MRO) inventory.

Such stock includes all types of consumable materials, supplies and equipment necessary to keep the premises and machinery in good condition.
Now that we have reviewed the most common types of inventory let's look at how you can get started with tracking yours using an Excel spreadsheet.
How to Keep Track of Inventory in Excel
You need to take a few key steps to start tracking Excel inventory. We will furtherly go through each step and provide brief but precise details to help you cope with the task even if you have never worked with spreadsheets before.
Create a New Spreadsheet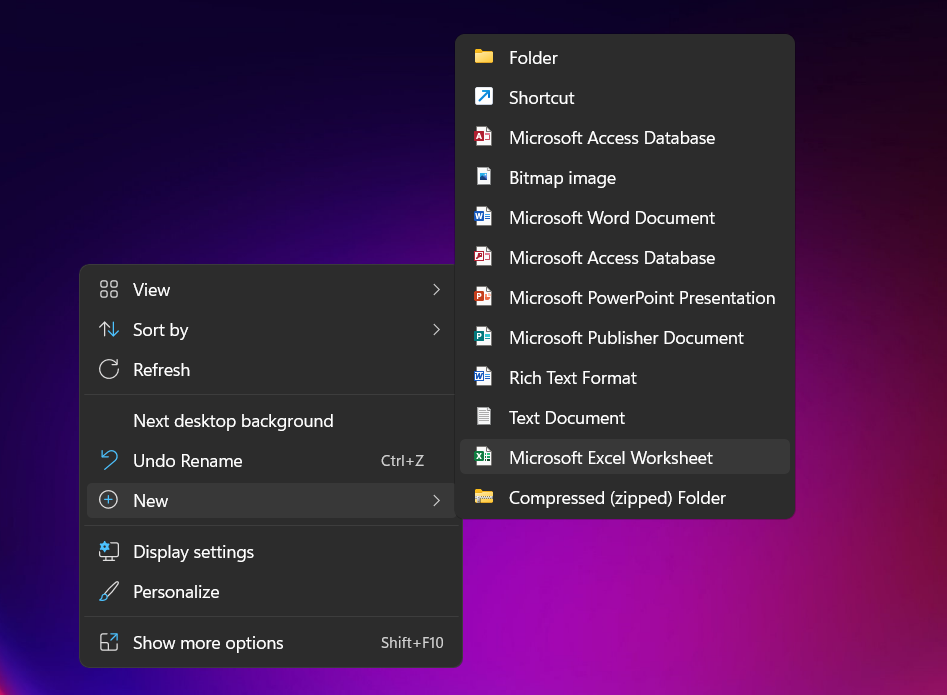 The first step is to create a new spreadsheet in Excel. You can do this by opening the program and selecting "File" > "New." Alternatively, you can simply right-click on your desktop and select "New" > "Microsoft Excel Worksheet."
Create Column Headers

Now you need to create headers to categorize your inventory accordingly. There's no need to create too many columns making the spreadsheet more difficult to read and understand. However, you should include all the essential information. Here are a few ideas for your inventory table categories:
Inventory ID

Name

Brief Description

Net Value

In-Stock Quantity

Price, etc.
Start Filling the Details

Now you can start filling in your inventory details. Include all the information from each column header, beginning with the Inventory ID. The number will help you track the item as it moves across multiple warehouses and arrives at its final destination.
The Name column is pretty self-explanatory.
In the Description column, you can include a brief product summary, including its colors (if there are multiple options), size, weight, etc.
Net value is the price you paid for the product without shipping, taxes, or other additional costs.
In-Stock Quantity shows how many units are currently available in the warehouse.
Price is the retail value of the product. The column will help you track how much each item costs. This is important for two reasons. First, you need to know how much it will cost to restock an item when it comes. Second, this information will help calculate your overall inventory value.
As you fill out the spreadsheet, double-check your data for accuracy. This is especially important for the In-Stock Quantity and Price columns. A mistake in either of these columns could result in significant financial losses.
Get the Net Value

Excel provides its users with easy ways to calculate numbers. For example, the SUM function can add up all your values in a particular column. You can also multiply the item unit cost by the quantity to get the net value of your inventory. Drag down the formula to calculate the net value for all listed items.
We discussed the simplest way to fill out your inventory table. Of course, if necessary, you can always add more columns with additional details. Excel has many features that can streamline your inventory management process. However, it requires special skills and knowledge to manage large inventories using spreadsheets.
How to Keep Track of Inventory in Excel: Alternative Solutions that Do Work
If working with Excel sounds challenging, it might be a good idea to consider investing in specialized tools. Cloud-based inventory management software has many benefits for new and advanced companies equally. Such systems provide businesses with comprehensive solutions for inventory management, including real-time tracking, order management and automatic reordering.
Inventory management software can also integrate with other business systems, such as accounting and CRM, which makes managing data trouble-free. Plus, such tools don't require a significant upfront investment and offer a free trial period that allows you to test-drive the system before making a decision.
eSwap has a user-friendly interface designed to save you time and money. The system offers a B2B wholesale platform with various features, including shipping, order and warehouse management solutions, multichannel listings, and much more! If you decide to choose eSwap, you can get started with a free 14-day trial. Moreover, if your online business is just starting and has no more than 300 sale orders per month, you can use the platform's features for free! Use the platform without attaching your credit card!
Check out eSwap today and see how easy inventory management can be!