Now is the time to speak about mCommerce
Many years ago talking about mobile phones we just meant message sending and calling. But now this word is too extended. It's something without which life is impossible.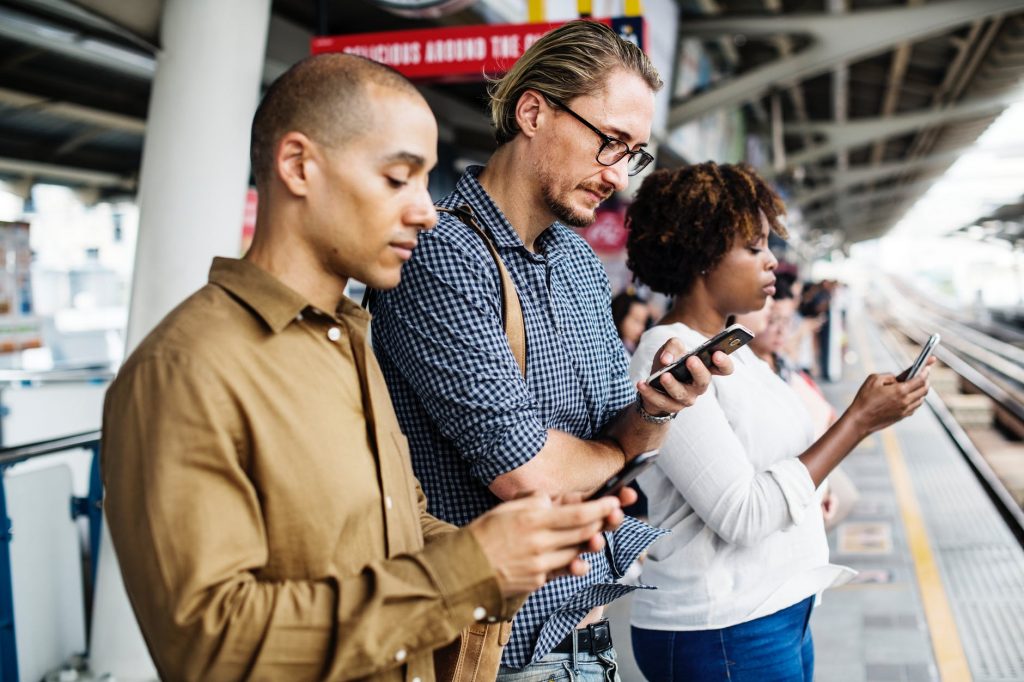 Really, can you imagine your day without a mobile phone? Of course, you don't. And I don't too. Now every human act is connected with it. Moreover, we walk with mobile in a pocket.
It's notable that people use mobile versions of websites more often than the desktop version. Of course, it is the most comfortable method of buying, selling, learning, managing your business.
For those business owners who are still thinking only having a good website for desktops is the main thing they are deeply mistaken.
If you want to satisfy your customers and get more conversions you should start to develop your mobile commerce.
What is mCommerce?  
We call mobile commerce while speaking about eCommerce on mobile devices.
Nowadays mCommerce is growing rapidly.
Mobile is easy to carry with you. Due to it, you can buy everything, everywhere and every time. Considering all these advantages of mobile commerce, marketers find it the number one task to optimize their websites for mobile devices and improve the conversion rate. Be sure, doing SEO changes in the websites will bring great results.
But there is a great problem. Not all shop owners think about this fact seriously. They don't pay enough attention to create mobile-friendly websites.
As for me, it must be the first goal of any eCommerce owner before starting the business.
Nowadays we buy different products via online stores more often than in real shops.
If we land on a website and it is not working properly we get angry, leave the website and never come back. Besides we will think that this shop doesn't appreciate its customers, doesn't care about its customers' demands.
Everybody knows love forwards customers is the first thing for success. It's proved many times.
Despite this importance, statistics show that only 12% of customers find shopping on the mobile properly worked.
How to increase online sales conversion rate
Website design
Web design is the most important thing for attracting customers. Everybody prefers to open a beautifully designed website. It's the first impression for your visitors. Either you attract them with your smart design and get real customers or you lose them giving real customers to your competitors.
Time is gold
Loading speed is a very important factor. People get frustrated by slow loading websites. Every website owner will consider this fact. No one has too much time to waste waiting for a web page to be opened. This is the first reason why they leave your page.  It makes them leave with the hope to try again later or leave and never come back.
Generally, it must take just seconds to open the necessary page of your website.
Thumb clicks
This is another factor. In short, if we care about conversions we must consider mobile devices too. To be an easy-to-use website is a must for every website owner. You must be sure your visitors can navigate by thumb-clicking without any difficulty. Your layout must be too easy to scroll through the options. The first thing you should do is to be attentive in design for thumbs and tips.  Make interactive buttons as larger as possible. Never be lazy to test all these functions' workability.
Reading visibility
You must take care of your content. It should be easily readable. If the text is written to small it's a problem to get information. You must have a proper page size letting your users read without zooming every time. This is another thing that can annoy users.
Image and video
The next important thing is the visibility of videos and photos. You must consider every device opportunity before putting them. Not every mobile device may load your images and videos.
Searching tool
People want to find what they need as fast as possible. In desktops, it's a bit easier to scroll down quickly. But if we speak about mobile devices it can be a problem to pass through thousands or even hundreds of products to find one. So giving an opportunity to search what they want is a great bonus for your customers.
No ads and pop-ups
For users of mobile devices, it becomes a headache to close your pop-ups every time. Imagine a customer makes a purchase and every time the buying process is interrupted by these ads. For not letting it occur, you can either minimize the quantity or remove them or keep only for desktops.
Simplicity
Generally, people don't stay long on a website if it seems a mess of information. Try to keep the balance between simplicity and effectiveness.
Filling forms
People find the item, click on to buy it and read to fill a form before buying.
How will they fill that form from their small mobile devices?
And what you have as a result. Either they close your website with hope buying later via computer or go without even thinking about coming back.
Why do mobile eCommerce optimization important?
Improve conversion rate 
Be the first in the market
A high rating and brand name
Customers care
Mobile-first world
No location and other technical barriers
In fact, there are many worldwide companies that have already optimized their websites for mobile devices. Among them are Amazon, Magento, Apple. And the number of these kinds of platforms is growing day by day. Every time they try to offer a good mobile commerce platform that is a proper mix of desktop and mobile websites.
In addition, there are platforms that not only allow you to buy and sell goods but offer a wide range of opportunities for everyday needs. For example, mobile banking, mobile ticketing, mobile money transfer, mobile information service, mobile advertising, mobile phone payments, and other useful applications.