Are you thinking whether people knew about order management thousands of years ago? No one can answer this question with 100% accuracy. But it's a proven fact that even millions of years ago people bought and sold well. They carried out their own ways and methods of managing their retail business easily. People wrote names and data on stones and trees. After paper innovation, they started to write down on it. Imagine that they used to buy and sell in this way.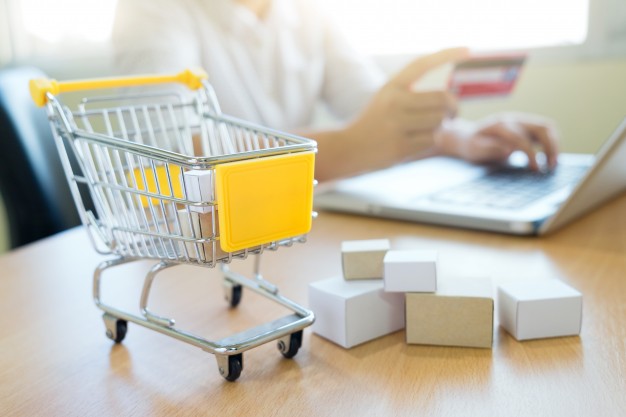 But as the world has moved ahead and continues recording technological development, these methods have become ineffective and time-consuming. As a result, many systems have been carried out to maximize the effectiveness of managing and monitoring businesses. Now business processes are automated and streamlined to help get success.
Just have a look at the market! Can you see how many software and platforms are that can support retailers to overcome the challenges of the modern world? They come to coordinate all the management system from inventory and order management up to accounting and reporting.
What is order management?
You can guess that it is something connected to the ordering of goods. It's so. But besides ordering and receiving there are other aspects too.
The first step of any ordering process is buying something. It starts with searching items, adding them in shopping carts and finally buying them.
After this process, the main order process begins. It refers to creating a tracking number, paying for the item, invoice making. And in the end, the order is delivered or is picked up in the store. Correspondingly order status is changed.
Are you looking for the best choice for your company's order management? Let's help with it. Can you see what a single inventory management software is able to do? It can smoothly gather all the necessary components of your business in one place and give you an opportunity to improve your customer service and improve customers' satisfaction rate.
Speaking about order management we should mean controlling all the processes related to taking and managing orders. It includes inventory and order tracking, analyzing and coordinating data of customers, CRM, call center management, vendors and other people involved in the processes. In short, order management is about everything while selling a good.
Considering its importance it's one of the must-haves for a business.
But, on the other hand, we can surely notice that having a single OMS software isn't enough for managing your business. You will also need inventory and shipping management as well as warehouse management.
What can you do for this? You can simply choose a software that provides you with all these features altogether. For example, find inventory management software in order to solve all the aspects of your business. So you will stop spending your time and money on keeping different software.
I will fully understand if you say it is not an easy task to choose a one from the hundreds. But you can make your choice by filtering.
Let's together see what main functions and features a platform must have to be useful and effective for you.
Must-have features of OMS
Warehouse management
Save your time and money on manual operations. eCommerce owners, who have different stores in different locations appreciate this feature. In these cases, it is too necessary to keep control over those warehouses and order fulfilment processes and never worry about accuracy in a part of it.
Shipping management
Print and send shipping labels and invoices just from your dashboard. Whether it isn't the best method to save time and money. Why keep different platforms if you can have one for everything.
Multichannel management
Track and manage all inventory especially when you sell on different sales channels. Due to it, you can see all your inventory on one screen. Link as many channels to your account as you want, because therefor it will be too easy to manage them. With synchronization functionality, you will be able to manage and monitor all channels at the same time.  Just from one dashboard, you can add, edit, delete. Stock levels will be automatically monitored keeping the balance on all channels.
Analytics and reporting
To have detailed sales reports is essential for every business owner. With this feature, you can view gross and net sales, profit margin and export them to a spreadsheet.
eSwap is such a cloud-based inventory and OMS software. It manages your inventory and orders across all the channels and controls shipping and returning processes.
It also offers a 14-day free trial for its first users.